I don't know about you, but I equate long weekends with a time to celebrate awesome food and drink with friends! The weather is sunny and HOT, so we hope to be outside as much as we can and also keep our meals fresh and light.
Here are some recipes that I recommend for Canada Day, the Fourth of July, or any summer gathering. The theme is light, easy, refreshing, and best of all, energizing!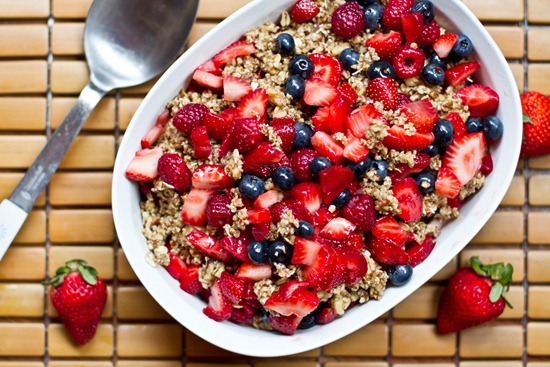 Who wants to turn on the oven when it's already scorching? This triple berry crisp is beautiful on the eyes (and in the belly!), nutritious, and quick to throw together.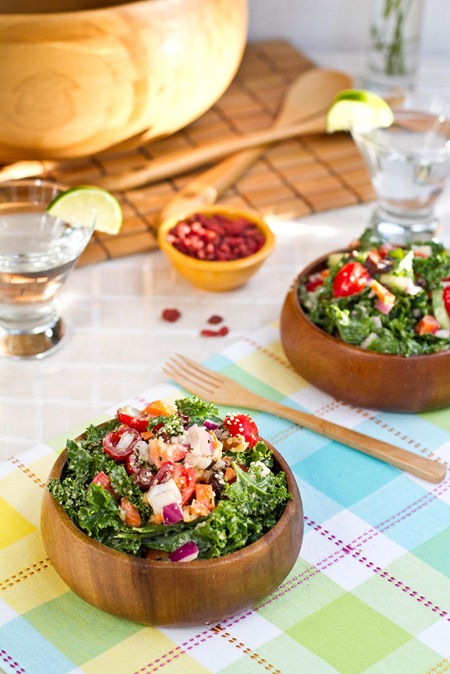 This is the best kale salad I've ever tried! It could convert even the biggest kale hater into a glowing fan. Energy in a bowl!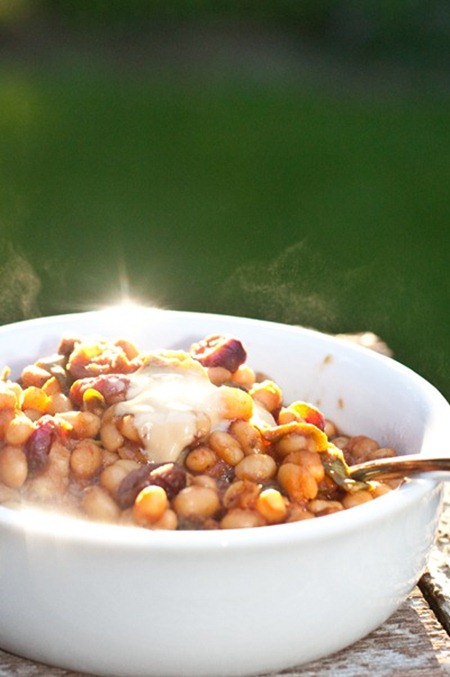 A classic Canadian favorite, these maple baked beans are sweet, savoury, and amazing packed into a fluffy roll spread with pure maple butter. It's slow-cooker friendly too!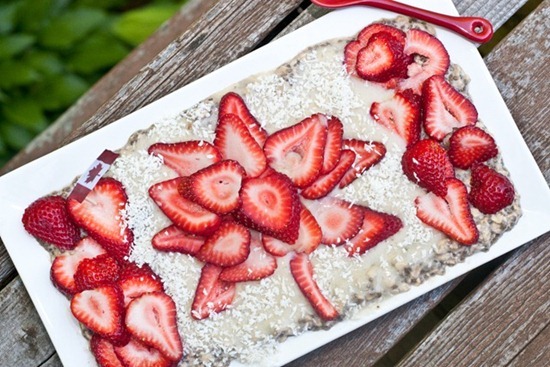 A festive way to enjoy your Vegan Overnight Oats for breakfast!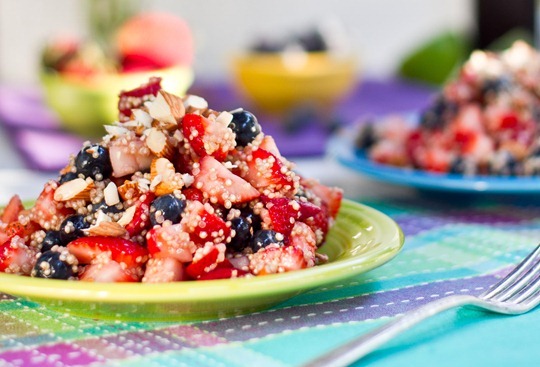 A healthy, yet indulgent tasting, side dish or dessert perfect for a BBQ. This dish is a crowd pleaser! Just be careful…it vanishes quickly so you might want to make a double batch.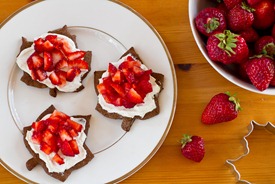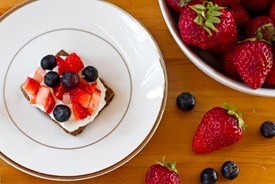 Patriotic finger food that is a snap to whip up.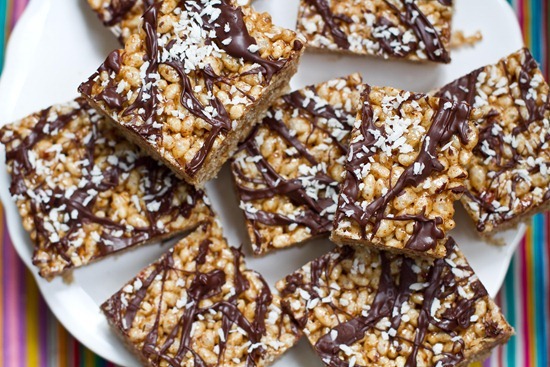 You'll never go back to the classic version when you taste how good these are! They also hold together well at room temperature when using brown rice syrup.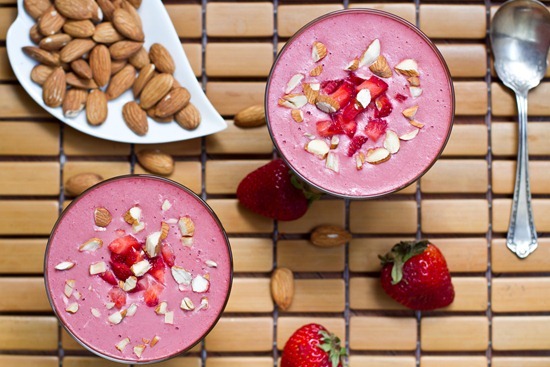 Have a ton of fresh strawberries to use up? This is a perfect recipe for it.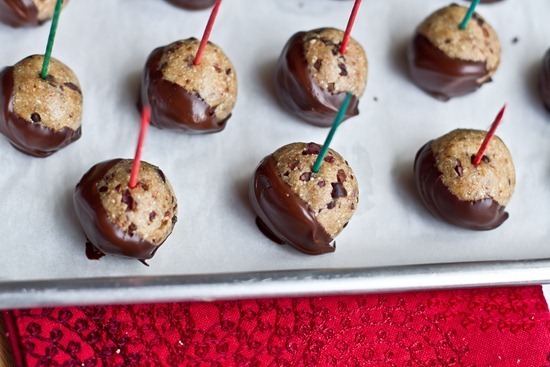 The perfect finger-friendly food for cookie dough lovers. If you are feeling extra crazy you can make Chocolate Chip Cookie Dough Blizzard!
10) Maple Grilled Peaches in a buttery caramel glaze with vegan ice cream
(making this tonight!!)
[source]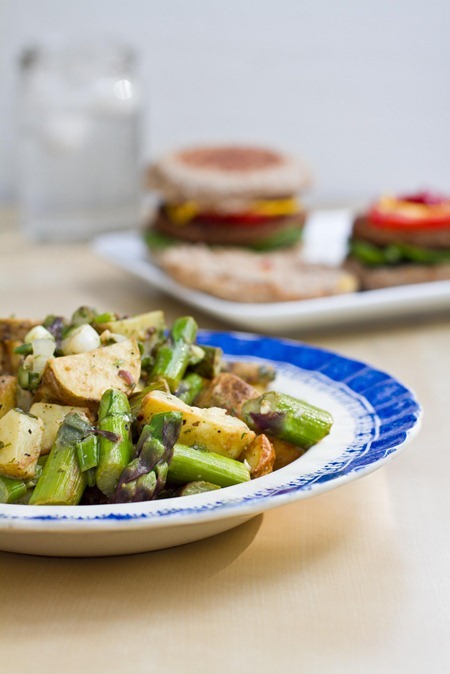 Love, love, love this salad. Great for a potluck or BBQ.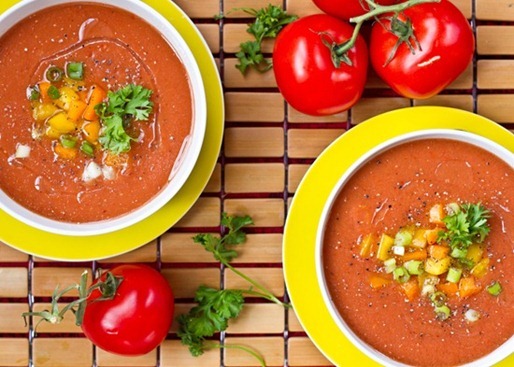 I used to be afraid of chilled soups…until I tried this easy Gazpacho! I'm now a fan and will enjoy this recipe all summer long.
One of my fav. salads of all time. Very filling, yet light enough for summer.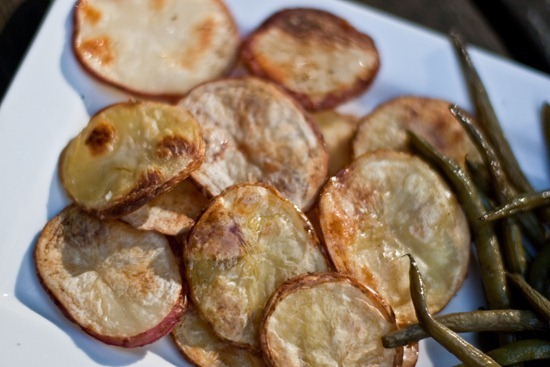 I first made homemade S & V chips last summer and we just fell in love with them. They would probably work great on a BBQ too.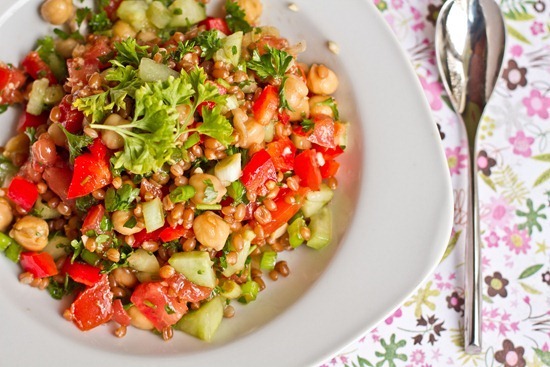 This salad will NEVER get old…one of the most popular on the blog to date!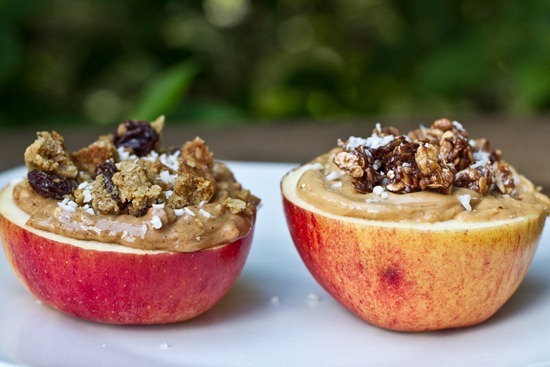 An idea from Martha, these cute apple cupcakes are so fun and versatile. You can dress them up any way you like! I love them with nut butter and granola sprinkled on top.
Now where is that chef fairy when you need one? I better finish prepping as our friends will be arriving soon.  Happy Canada Day and long weekend =)