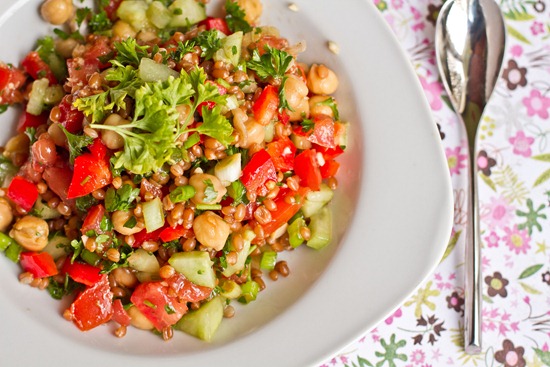 I deemed that this week is officially my Get Back On Track Week!
Over the past few weeks, my eating, exercise, and home life/work routines have been all over the place.
Wait, who am I kidding, my life has been all over the place since September actually!
My goal for the next few days is to get organized and get back on track, hopefully achieving a nice balance once again. I absolutely love the last week of the year to get organized for the new year ahead. This week, I will also be talking about my goals for 2011 and I will be going over last year's goals to see how I did.
Many of you expressed interest in the salad that my mother-in-law made, so I thought today would be a great time to do a recipe post on a healthy salad that makes for a great 'getting back on track' dish! I am just in love with this salad. It is in my Top 5 all-time favourite salads for sure.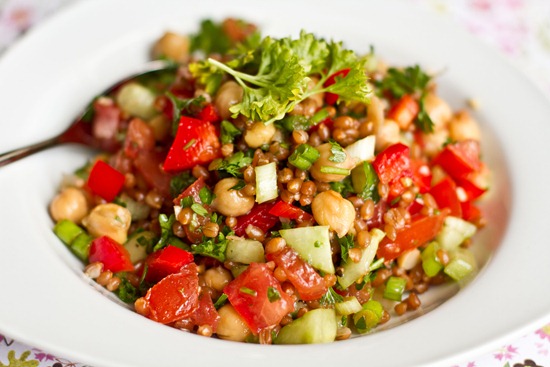 [print_this]
Back On Track Wheat Berry and Bean Salad
Adapted from Alive Magazine.
Yield: 7.5-8 cups
Salad Ingredients:
1 cup dry wheat berries, cooked and drained
2 cups/500 ml cooked navy beans (I was out so I used chickpeas!)
1 English cucumber, diced
1 red pepper, diced
1 large tomato, diced
2 large garlic cloves, minced
1 cup fresh parsley, diced with large stems removed
4 green onions, diced
Kosher salt + pepper, to taste
Dressing Ingredients:
2-4 tbsp extra virgin olive oil, to taste (I used 2 tbsp)
2 tbsp balsamic vinegar
1 tsp hot mustard (I used regular)
1 tbsp Tamari
2 tbsp fresh lemon juice
Directions: In a medium bowl, soak the wheat berries overnight in cold water. The next day, drain the wheat berries and place in a medium sized pot, covered in 3 inches of water. Bring to a boil and then reduce heat to medium and simmer for 1 hour. Drain and cool.
In a large bowl, mix together the diced vegetables (cucumber, red pepper, tomato, minced garlic, parsley, green onions). Add in cooked and drained navy beans (or other bean of choice) and stir.
In a small bowl whisk together the dressing ingredients (olive oil, balsamic vinegar, mustard, Tamari, fresh lemon juice). Set aside.
When the wheat berries are ready, drain and rinse and then stir into the salad. Add the dressing just before serving and stir well. Now season with kosher salt and freshly ground black pepper to taste. Garnish with additional parsley if desired.
Yield: 7.5-8 cups.
[/print_this]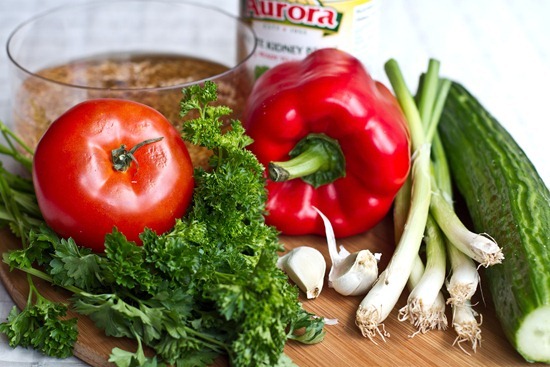 Gather up the troops and the wheat berries that you soaked overnight! Place the wheat berries in a medium sized pot covered with 3 inches of water and simmer on medium for 1 hour.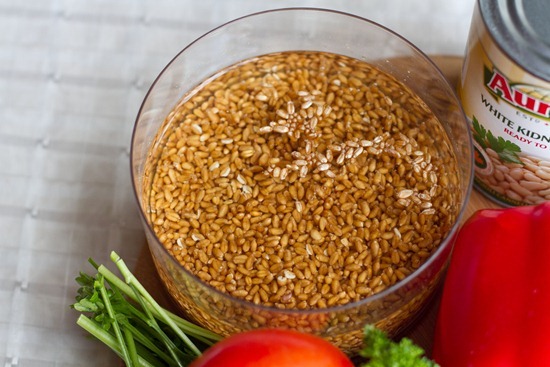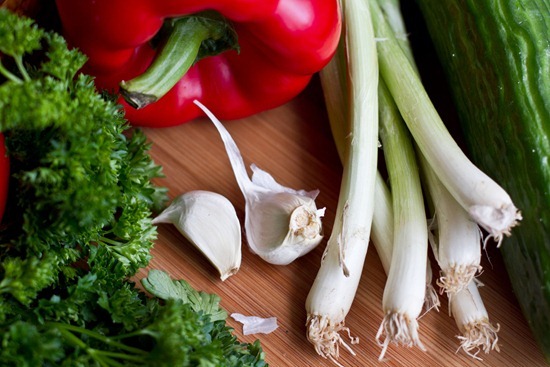 While the wheat berries are cooking, dice your little heart out.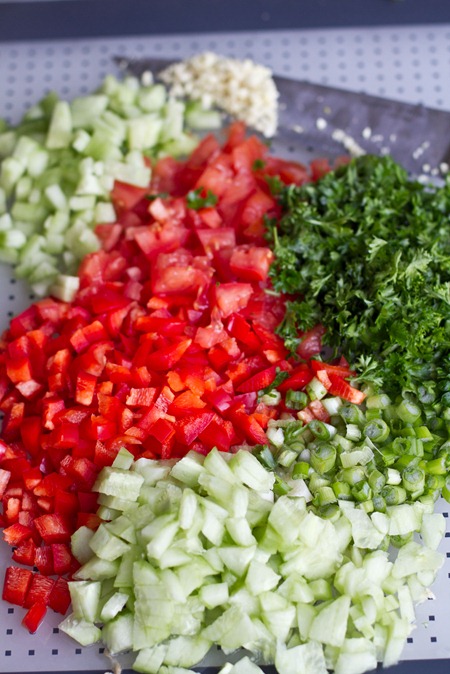 You want the veggies diced very small.
Stir the veggies together in a large bowl and set aside.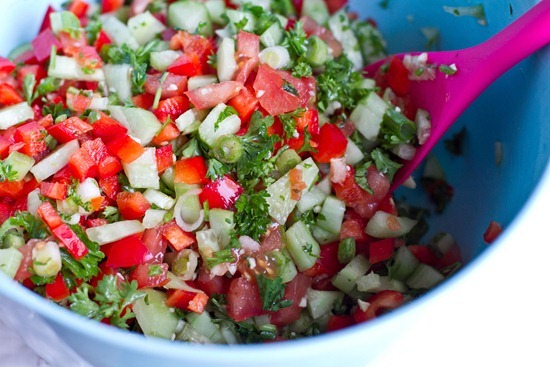 Now make your dressing with Tamari, EVOO, balsamic vinegar, hot mustard (I didn't have any), and fresh lemon juice.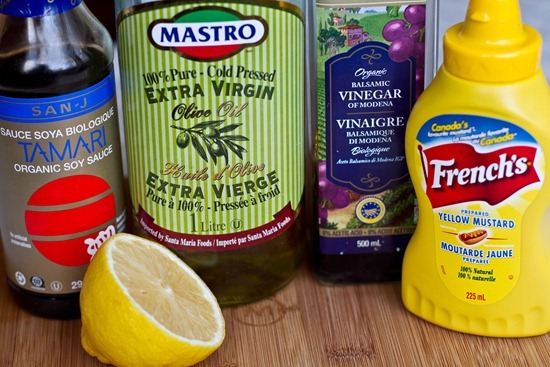 I decided to try reducing the oil in this recipe by half and it turned out amazing! I actually think I liked the dressing better with 2 tbsp of extra virgin olive oil vs. 4 tbsp. It really made the balsamic vinegar pop.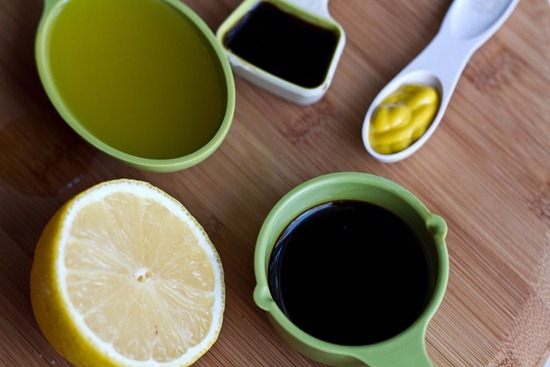 Whisk.
I realized that I didn't have any navy beans after all, so I decided to use chickpeas instead.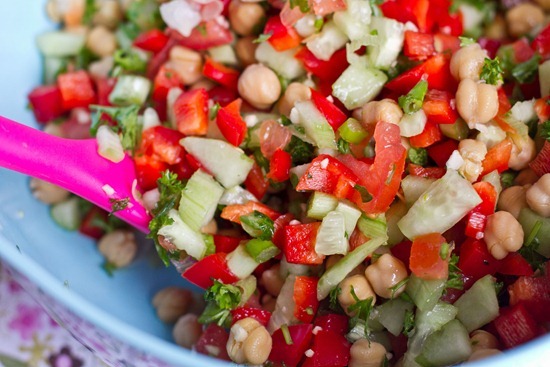 After 1 hour of simmering, I drained and rinsed the wheat berries.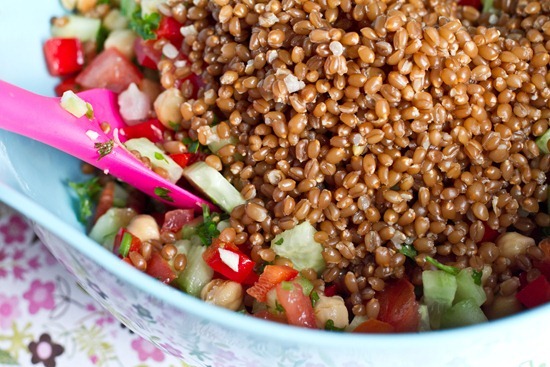 Add them in and stir well.
Add dressing and mix again.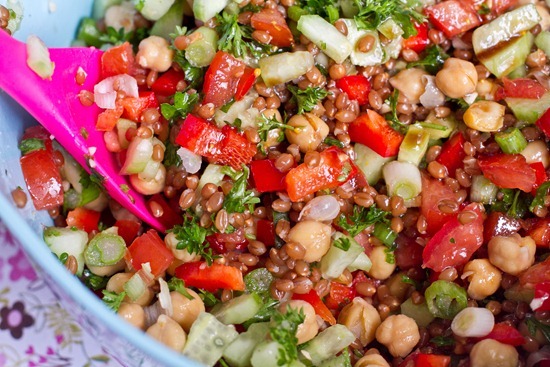 Season with kosher salt and pepper to taste.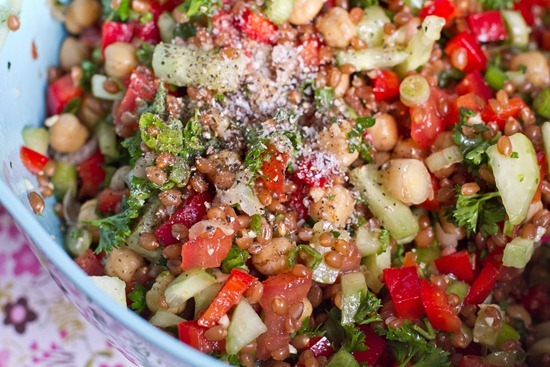 Serve!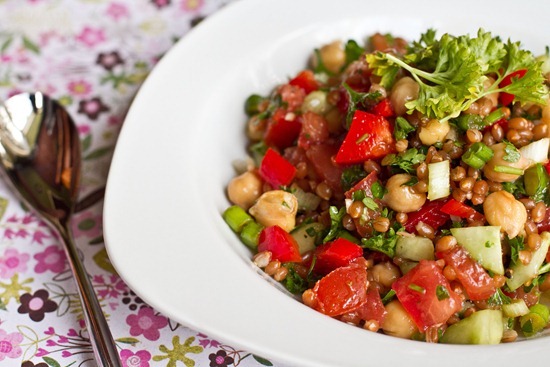 One of my favourite salads of all time. It has so many amazing flavours and textures and it is high in protein and fibre too! I think this was my first time trying wheat berries too. They add such a great texture to salads. I will definitely be buying more in the future!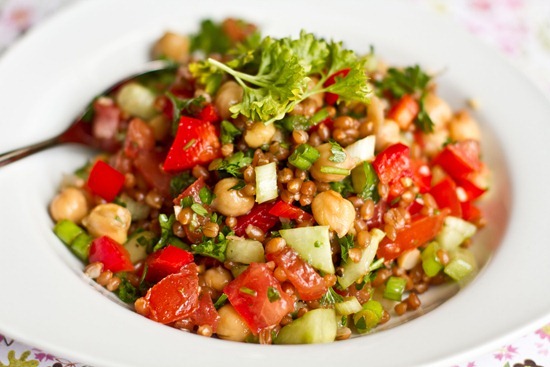 It makes about 8 cups worth. Enough to fuel the week ahead.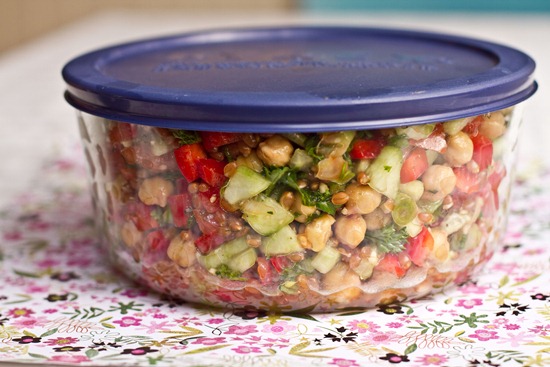 Now that the holidays are drawing to a close, are you thinking about getting back on track or re-organizing your life in some way?