Good morning!
Word on the street is that you can eat the Yucca flower…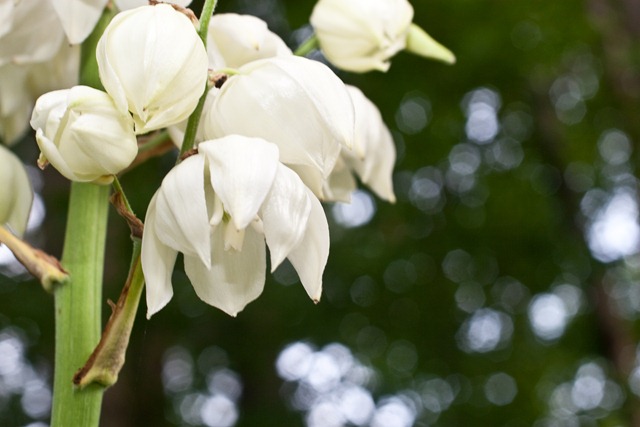 You know this just makes my weekend finding this out. I'm not quite sure why.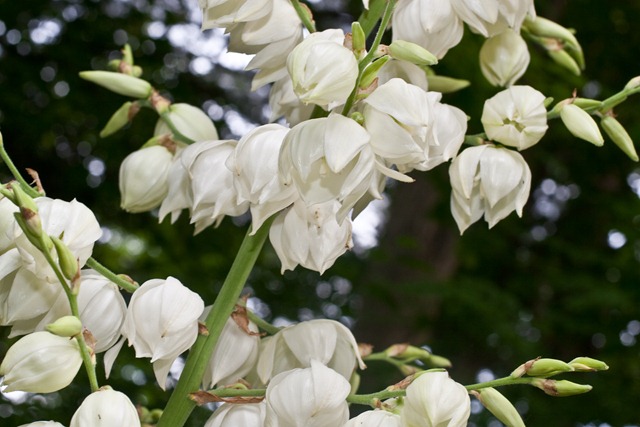 So of course I had to try it!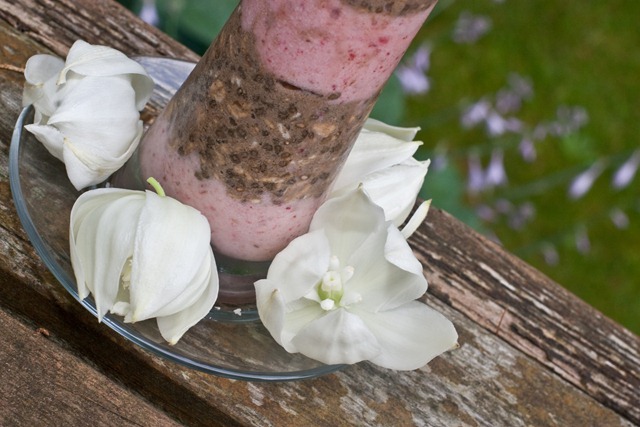 Don't worry I didn't put it in my Vegan overnight oats!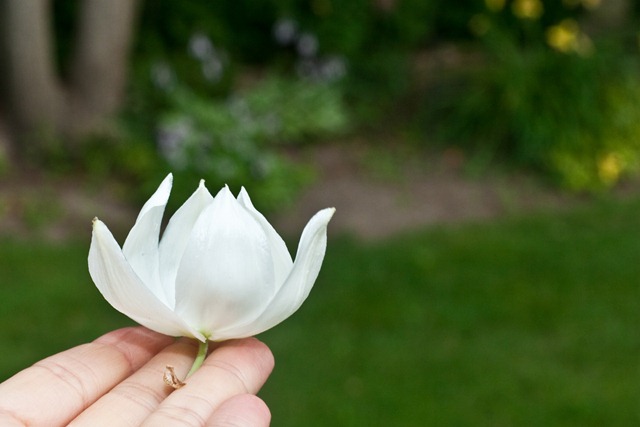 I took a few inside and washed them and then tried a few petals…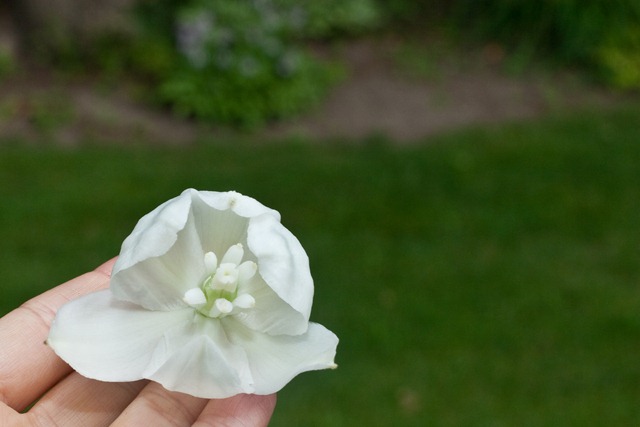 It was very light tasting with a slight astringent taste. I could see myself using the petals in a stir-fry!
This morning I wanted a delicious Vegan overnight oats parfait!
Last night I made the vegan overnight oats…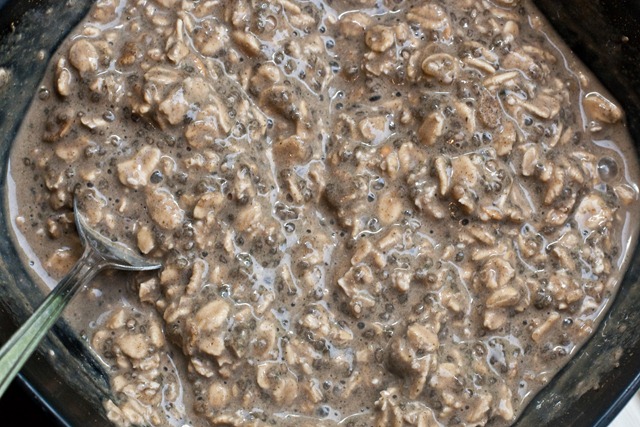 In my classic vegan overnight oats:
1/2 cup oats
1 cup almond milk
1/4 scoop Amazing Grass Chocolate Amazing Meal
1 tbsp chia seeds
Directions: Whisk all ingredients together in a small bowl and place in fridge overnight or for 1-2 hours.
Well, first things first, I always make my japanese sencha green tea!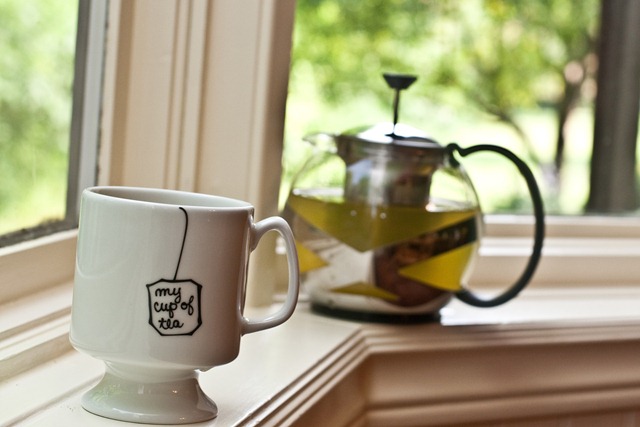 I made Strawberry Almond Soft Serve using 3 strawberries, 1 frozen banana, and 1/2 tbsp homemade raw almond butter.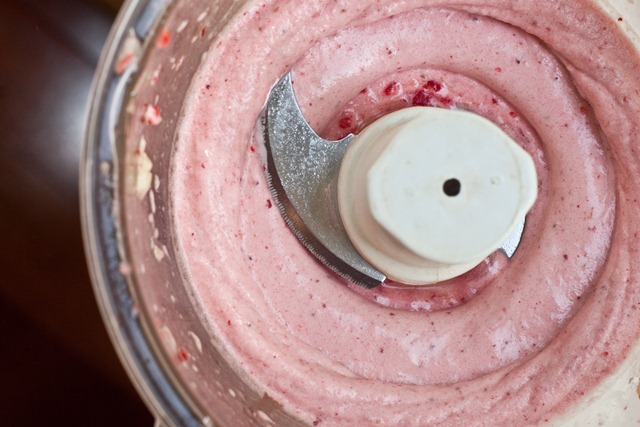 Boom.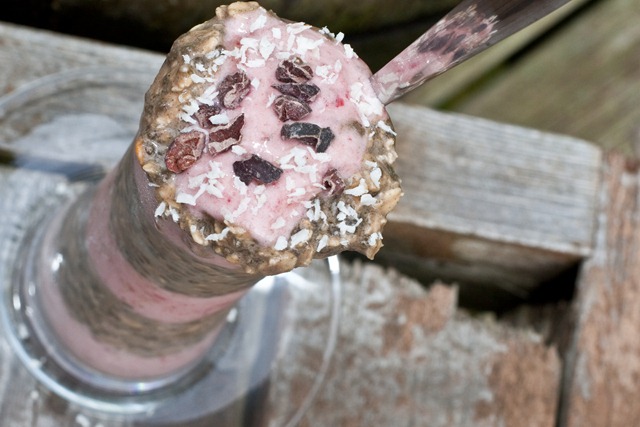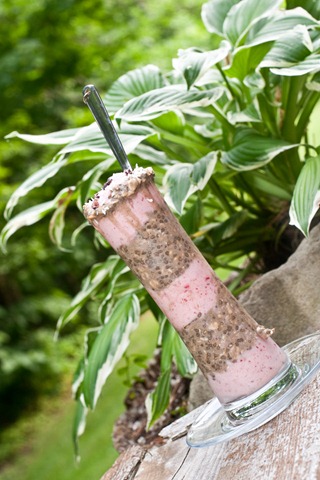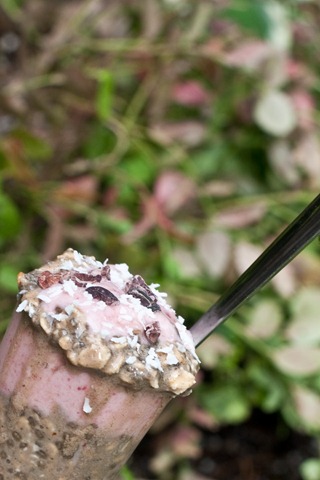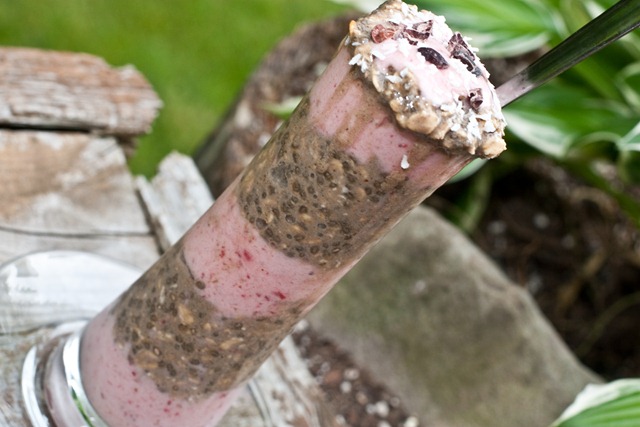 No better way to begin a Monday!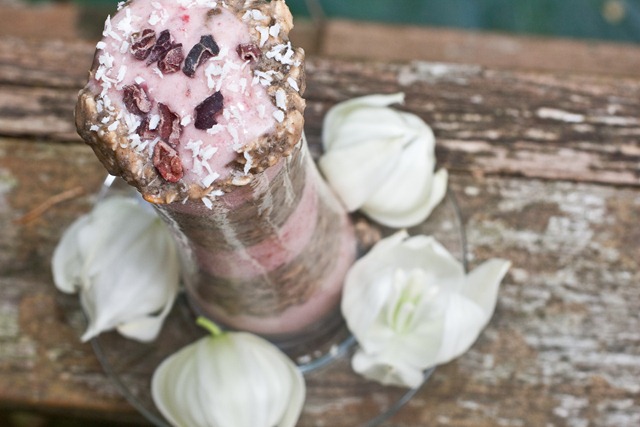 My Garlic Chives are out of control! It must be because I didn't plant them (my mother in law did).  :tongue: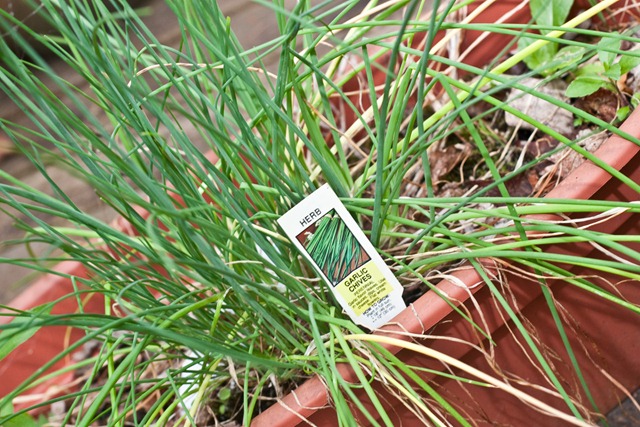 Some of you have been asking about where I get my dishware. Most of my VOO dishes are from Crate and Barrel. You might be surprised to know that most of them are actually VASES and not actual glasses! I go straight to the vase section for some fun and unusual glasses.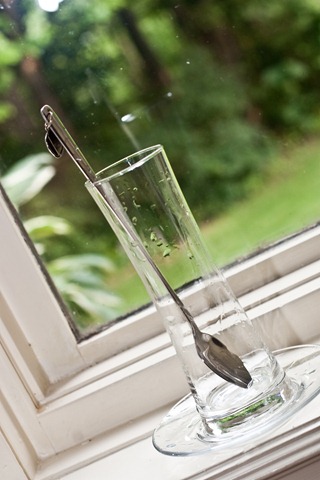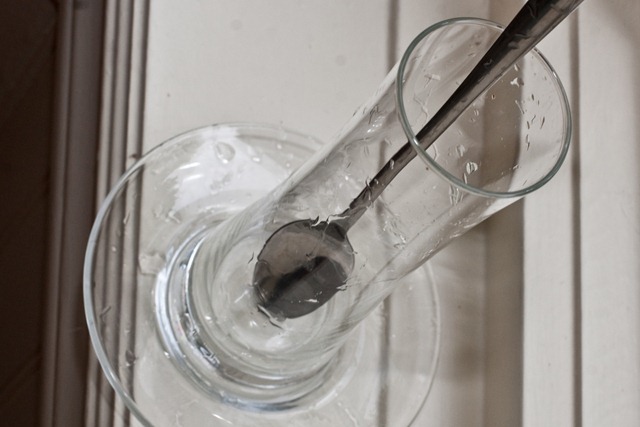 Goal-setting for the week ahead:
This morning, I decided to set a few goals to help ignite my motivation in areas where it is lacking. There are a few things in my life that I need to make an extra effort to accomplish! I figure if I make a list, that is half the battle (I love list making!).
My goals for the week:
1) Get in a LAP SWIM this week (we have been totally neglecting our lap swims!)

2) Go Biking (ditto above)

3) Get caught up on business document tracking (Enter in all receipts, transactions, etc)

4) Complete and send in Retail Sales Tax return

5) Get caught up on online orders by Wednesday PM

6) Start READING for pleasure again! (Any good book suggestions??)

7) Banking

8) Create downtime + relaxation in the evenings- stay off computer!

9) Get caught up on emails!!!
You may also be interested to read my 10 in 2010 goals, my post on how to set goals and achieve them, and positive and negative goals.
What are your goals for the week? Do you make a list at the beginning of each week?
MAKE IT A GREAT WEEK!  :biggrin: