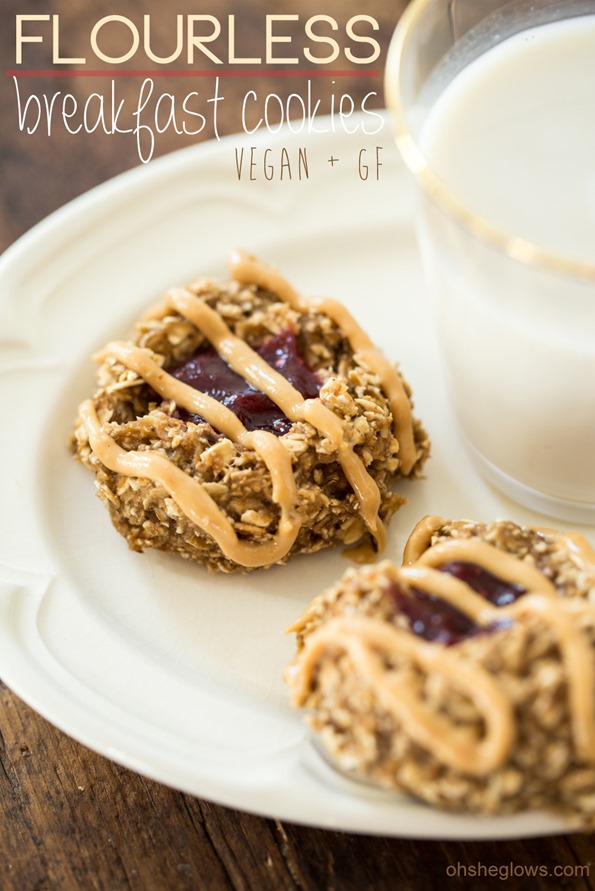 This past month has been an emotional one, that's for sure. Both on a personal level, and the world at large. I've experienced incredible highs, where my heart feels like it's just going to burst. I've laughed more than I have in a while, cried happy tears, and watched in awe as our baby girl experiences her new world each day. This week Adriana has started to really see us, studying our faces, and she's giving these huge, goofy grins in return. Maybe she just passed gas, but I'd like to think she's really tickled pink with her mama! Or maybe she thinks we're funny looking? Her eyes light up when she hears my voice and my heart just about melts every time. It's amazing how these simple moments can bring so much happiness. Happiness that I never knew existed before she came along. It makes me forget about everything else…the hard times, the frustrated tears, the postpartum pains, and the self doubt. There's been a lot of those emotions too and I'm sure there will be plenty in the future, but I know the one consistent thing is that our love will get us through anything. It's the one reassurance that keeps me going when I'm having a hard day.
This month has found me back in the kitchen a fair amount. For one, I'm hungry all. the. time. It's a bit ridiculous. And two, it's so comforting, especially during a time when my emotions and day to day routine are all over the map. The act of cooking and baking is a reassuring daily ritual, so I find myself squeezing in some simple food prep whenever I can, even if it's a simple pan of roasted vegetables or a batch of breakfast cookies that can be whipped up in 10 minutes. It's all about simplicity right now.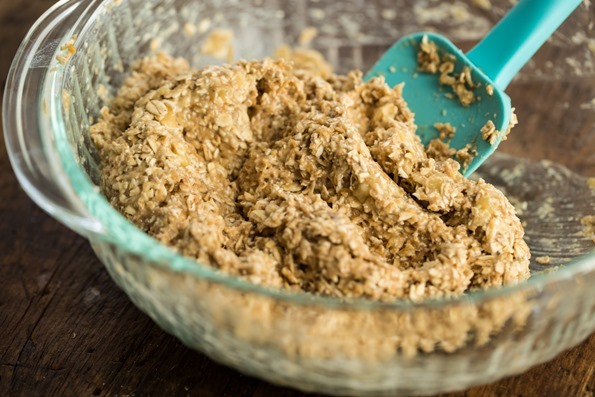 Did someone say breakfast cookies?? Yea!
These cookies won't make you feel sluggish or give you a sugar crash. No one wants to start off their day like that. Thanks to the super wholesome ingredients, you'll be feeling amazing, light, and energized. I made these simple creations because I needed some healthy fuel handy for our early morning nursing sessions. Now that I'm breastfeeding at all hours of the day and night, my hunger sneaks up on me and I need something fast and portable. I definitely don't consider these a breakfast replacement (my appetite is much too strong for that), but they are a nice snack to take the edge off. They would also be nice as a pre-workout snack too.
I used a base of oats and ground flax, which are thought to help boost milk supply in nursing mamas. Flax has a nice amount of omega-3 fatty acids and for good measure I added a hefty dose of cinnamon to help balance blood sugar levels. No sugar crash here! Feel free to play around with the recipe – I think shredded coconut, chocolate chips, cocoa powder, nuts/seeds, etc. would all be fun to try out.
PS- If you are looking for super easy "dessert" cookies, check out the other cookie recipe I posted on Instagram this week! Yup, it's a 2 for 1 kinda week. Cookies for all!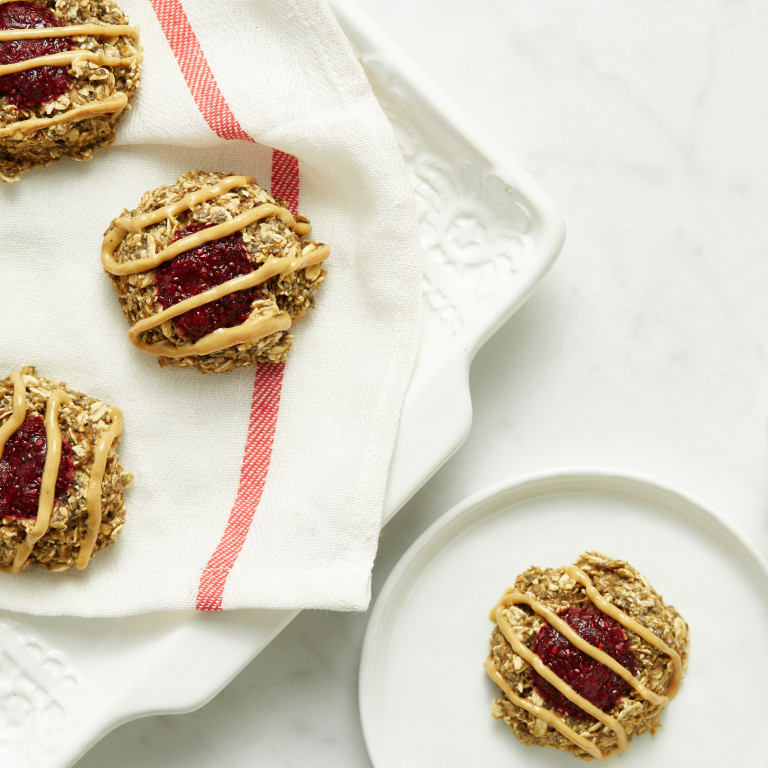 Flourless Thumbprint Breakfast Cookies
Vegan, gluten-free, oil-free, soy-free

Yield

10 cookies
Prep time

Cook time

Total time

Healthy, wholesome breakfast cookies sweetened with banana. These cookies are soft, doughy, and dense—almost like portable baked oatmeal. Have fun changing up this recipe with different mix-ins, like chopped nuts or seeds. Recipe inspired by Ambitious Kitchen.
Ingredients
2 cups rolled oats (use certified gluten-free if necessary)
1 cup (250 mL) mashed ripe banana (about 2 very large)
3 tablespoons chia seeds or ground flaxseed
1 teaspoon cinnamon
1/8 teaspoon fine grain sea salt
8 teaspoons (40 mL) jam
Peanut butter (or almond or sunflower seed butter), for serving (optional)
Directions
Preheat oven to 350°F (180°C) and line a baking sheet with parchment paper.
In a food processor, add the oats and pulse until a coarse meal forms. Don't process it into a flour, some big flakes are good.
In a large bowl, stir together the processed oats, mashed banana, chia seeds, cinnamon, and salt until combined. The mixture will be very wet and dense.
With a retractable ice cream scoop or a spoon, scoop the dough into 10 mounds. (The cookies do not need to be spaced far apart on the baking sheet as they don't spread out.) Press your thumb into the centre of each cookie to create a well. Fill each well with 1 heaping teaspoon of jam.
Bake cookies at 350°F (180°C) for 11 to 13 minutes, until the cookies are slightly firm on the outside, but soft and doughy in the middle. Transfer cookies to a cooling rack for 10 minutes.
If desired, pipe on your favourite nut butter. These cookies also taste great with a pat of coconut oil on top!
Tip:
To make the cookies nut-free, omit the peanut butter topping or swap it with sunflower seed butter instead.
Nutrition Information
(click to expand)