When are goals healthy and when are goals destructive?
What is a good challenge and what is a negative one?
Where do we draw the line?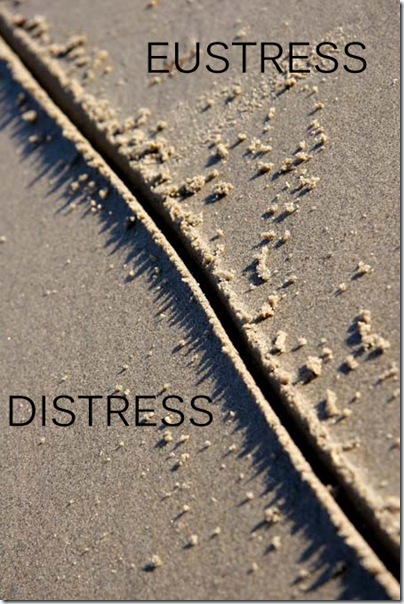 Shelly brought up this thought-provoking question that I thought I would share with you all:
"My problem is staying in a place where I am proud of myself (and keeping up the good work) without having to find something more to improve.

I try to find good ways to channel my perfectionism (right now I'm working on eating more veggies b/c that is a healthy goal to focus on) but its hard not to eye my stomach and wonder how hard it would be to get a 6 pack.

This is not good for me b/c a) I didn't want a 6 pack a couple months ago, b) It would be VERY hard for me to get a 6 pack- I am an apple shaped girl, and I suspect I'd have to sink below my current (ideal) weight to get it- and I know, rationally, that it is not worth being an unhealthy weight, and c) After I got the 6 pack, what crazy goal would I set for myself next?

I know it would be something- there is always something more for me to do.
I'd really like to break out of that cycle and just be happy maintaining the good state of health and fitness that I am currently in."
This is such a great question, isn't it? I think many of us, myself included, struggle with this question a lot.
How do we know when a self-improvement scheme has gone too far?
Whenever I ask myself this type of question, I always think back to the psychological theory by Hans Selye (1975).
Hans Selye came up with two different terms for stress: Eustress and Distress. 
1. Eustress is defined as a positive type of stress and enhances our functioning. It is a healthy form of stress that gives us positive feelings and makes us feel good about ourselves. The prefix of the word ('eu') is greek and stands for 'well' or 'good'.
An example of Eustress, would be a challenging work assignment that is perceived to be neither too difficult nor too easy. Another example, would be a strength training workout.
Some more examples of Eustress are:
A) Thrill experienced while watching a horror movie
B) Excitement of winning a race
C) Accomplishing a challenge
D) Joy experienced on a roller-coaster ride
E) Happiness felt on the birth of a baby
F) Excitement while getting wedded
[Source]
2. Distress on the other hand, is a negative form of stress– the one that we most commonly associate with stress. It is defined as persistent stress that does not resolve itself despite our best efforts. This form of stress can be chronic and debilitating to the individual. It can lead to anxiety, depression, and withdrawal which are all symptoms of perceived defeat.
An example of distress, might be an injury that removes us from exercise, the death of a loved one, not getting into the college of our choice, or loosing our job.
These are common things that we might associate with negative stress.
However, depending on our outlook, many of the goals and challenges that we set for ourselves may start out innocently as Eustress and then over time may turn into distress.
For example, at the beginning of 2009, I set the lofty goal of running 1,000 miles this year. Little did I know that just two weeks into January 2009, I would get a nasty groin injury that put me out of exercise for 2 whole months. The goal to run 1,000 miles was initially a form of Eustress because I was excited about it and it served as a positive form of motivation for me during the first couple weeks of January. However, once I was injured, the goal served as a huge form of distress that hovered over my head like a dark storm cloud. As each week ticked by that I was not logging miles, the stress of my goal got worse and worse.
At this point, my goal had clearly become something negative in my life. Because of this, I had to re-evaluate my goal. It turned out that I came to terms with my injury and I decided that it was more than ok to change my goal. I realized that running 1,000 miles in a year was not going to happen and was likely an impossible goal given my tendency for injuries!
Once I re-evaluated my goal I felt so much better and I felt free. Once I got back into running, I experienced much more Eustress. For example, I am a bit anxious and very excited to see if I will be able to run the 10km race on June 14th. I am motivated and happy about my goal. That is how I know it is a healthy one, and not something that is bringing me down.
My advice to you Shelly, is to ask yourself the same types of questions. Are the goals that you set for yourself positive and motivating? My guess is that the goals you place on yourself are starting to become a form of distress in your life.
If the behaviour in question is affecting any area of your life in a negative way, then it probably needs to change!
In Shelly's comment, I can sense her unease and pressure with the goals that she sets for herself. I think anytime that you feel pressured by your goals in a negative way, it is time to re-evaluate them. To me it doesn't seem like you are able to just 'enjoy' and appreciate your health for what it is today. I think anytime that you set a goal for yourself, you need to ask yourself a few questions:
1. Why are you setting this goal?
2. Why do you feel the need to change?
3. What will happen if you don't reach your goal?
4. What would happen if you didn't try this goal and you simply carried on with your life?
5. If you achieve this goal, how will it change your life? How will it change who you are as a person?
I think these questions may help you reflect a bit more on why you are constantly wanting to improve yourself.
With that being said, I believe that self-improvement challenges can be a good thing- IF they are in moderation, not excessive, and they are not causing you stress!
Only you can know that for yourself!
Today's Question: Are you constantly setting goals for yourself? Has it ever become a negative thing in your life? Do your goals tend to be 'eustress' or 'distress;' in your life?
I have A LOT more to say on this topic so there will be multiple posts!

"Happiness is not a brilliant climax to years of grim struggle and anxiety. It is a long succession of little decisions simply to be happy in the moment."
~D Walters