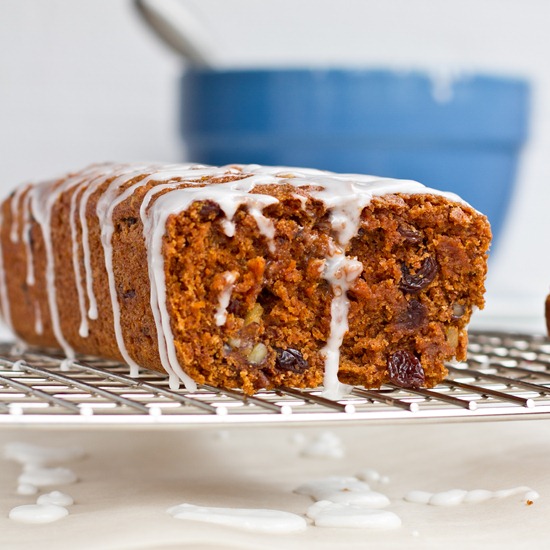 Growing up, I was always taking pictures. Of everything. My love affair started with a classic pink Polaroid camera and I would save up my allowance to buy new film.
Once I got my first point and shoot digital camera, I rarely left home without it. My family would always teasingly call me, 'the little tourist' because I took pictures of EVERYTHING…every moment…everyone…nothing could escape my wrath!
I never expected that my love for photography would blossom into a real hobby in my adult life. Eric bought a Canon DSLR in 2007 and I was so intimidated by it, I didn't start using it for my blog photos for over two years! Over time, he was able to convince me (and show me) the difference a professional camera (and lens) could make in a photo with the right knowledge.
Let's take a look at comparisons of my Point and Shoot Camera (Canon Powershot SD800) vs. our Canon EOS 30D. These are unedited photos (except the very last one).
My Canon Powershot SD800 on the macro setting: (no tripod)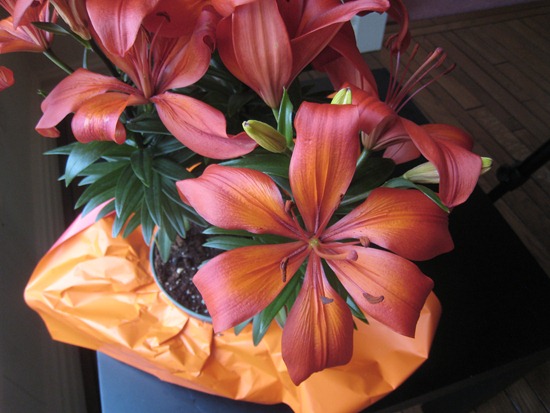 Canon EOS 30D with Canon 50 mm 1.4 macro lens: (no tripod)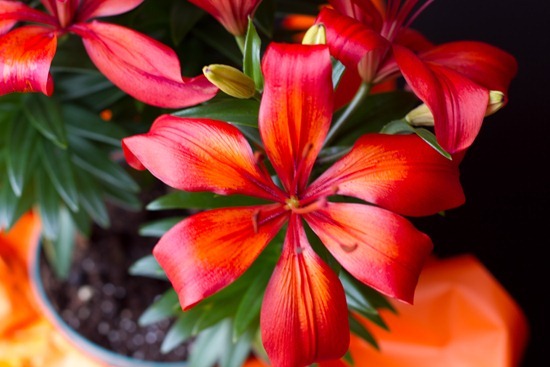 Check out the colour difference!!! You may also note that the second picture is a bit blurry. That is because I was shooting without a tripod in very low light.
This is the Canon EOS 30D with Canon 50 mm 1.4 macro lens WITH A TRIPOD: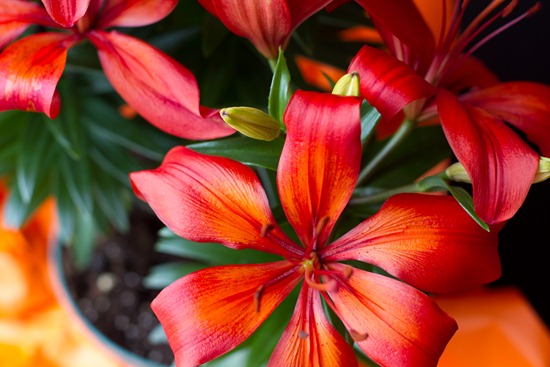 Much more crisp!
Tripods steady the camera when shooting and result in a sharper image. Once I saw the difference a tripod makes, I never went back! Yes, tripods are a pain in the butt and it does take longer to shoot, but to me it is so worth it.
Again, this is the Canon EOS 30D with Canon 50 mm 1.4 macro lens WITH A TRIPOD: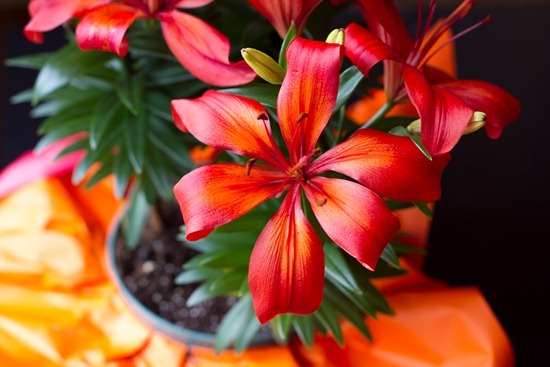 And because I shoot in RAW format, I edit my photos with Lightroom: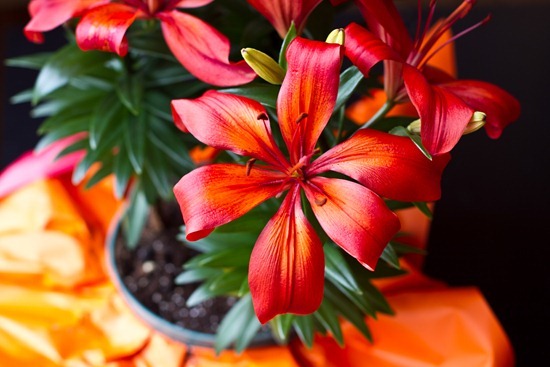 All I did was make tiny increases the clarity, contrast, vibrancy, and saturation.
So why all this camera talk? Well, after my carrot loaf shoot yesterday it really hit me how much I love food photography. Nothing is better than looking on the camera screen and getting excited by the shots.
Ok, ok, it also helped that I took a nibble of this loaf and it tasted great!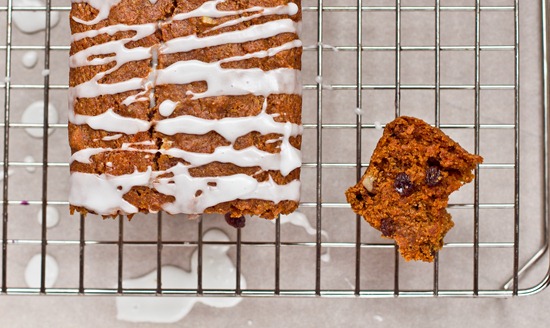 I kept telling myself, do not eat the slice, do not eat the slice…and then I was like 'forget that' and I took a bite! I think it gives the picture more character anyways. ;)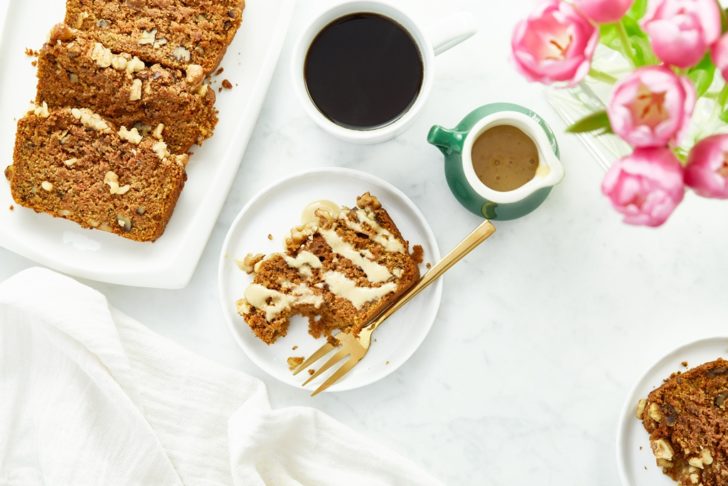 The updated recipe is below (Jan. 21, 2018):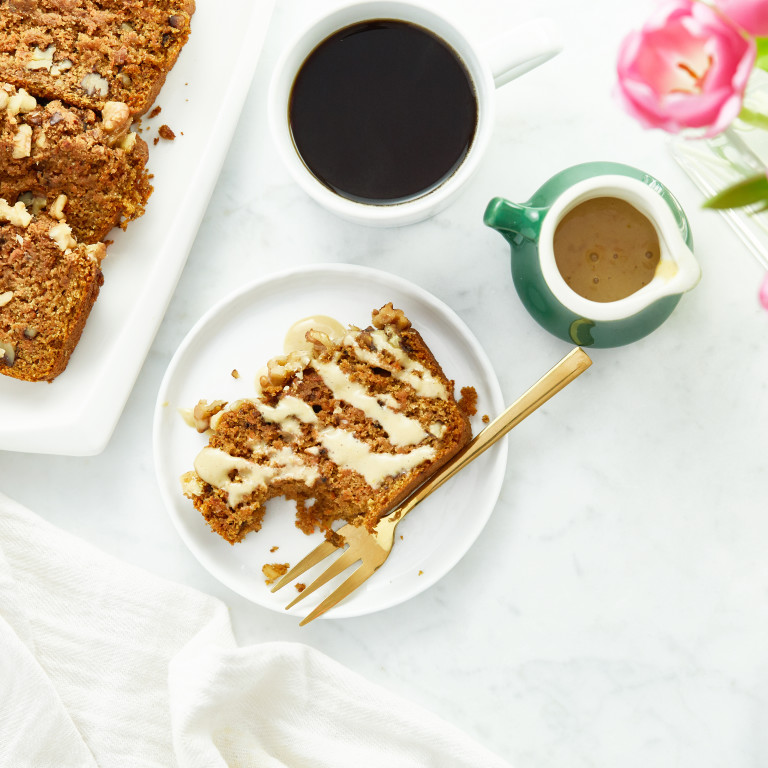 Whole-Grain Carrot Cake Loaf with Lemon Glaze
Vegan, refined sugar-free, soy-free

Yield

10 slices, plus 1/2 cup + 2 tbsp (155 mL) glaze
Prep time

Cook time

Total time

A carrot cake loaf that's wholesome enough to enjoy for breakfast?! Yes please! Spiced with cinnamon, vanilla, and ginger, this beauty will fill your house with a delicious scent as it bakes. The loaf is naturally sweetened with maple syrup, and a lemon-cashew-coconut glaze gives the whole thing a fresh, zingy kick. This recipe is a revamp of my 2011 carrot cake loaf, which was originally adapted from Sweet Freedom.
Ingredients
For the loaf:
1 1/2 cups (185 g) finely grated peeled carrot

*

1 tablespoon (7 g) ground flax seed
1/2 cup plus 1 tablespoon (140 mL) pure maple syrup
3/4 cup (185 mL) almond milk or other plant milk
1/3 cup (80 mL) grapeseed oil or melted coconut oil

*

*

1 1/2 teaspoons pure vanilla extract
1 teaspoon apple cider vinegar
2 teaspoons ground cinnamon
1 teaspoon ground ginger
2 teaspoons baking powder
1/2 teaspoon baking soda
1/2 teaspoon fine sea salt
1 1/2 cups (230 g) whole-grain spelt flour

*

*

*

1 cup (100 g) walnuts, chopped
For the glaze:
1/4 cup (60 mL) raw cashew butter
1/4 cup (60 mL) full-fat coconut cream, at room temperature

*

*

*

*

2 tablespoons (30 mL) pure maple syrup, at room temperature
1 tablespoon (15 mL) fresh lemon zest, or to taste
Dash fine sea salt
Directions
Preheat the oven to 350°F (180°C) and line a lightly oiled 8x4-inch loaf pan with parchment paper.

In a large bowl, mix the grated carrot, ground flax, maple syrup, almond milk, oil, vanilla, and vinegar until thoroughly combined.

In that same bowl, one-by-one, stir in the dry ingredients: cinnamon, ginger, baking powder, baking soda, salt, flour, and

half

of the chopped

walnuts. Mix until just combined.

Pour the batter into the prepared loaf pan and smooth evenly with a spoon. Sprinkle the remaining walnuts on top of the loaf and press them gently into the surface.

Bake for 40 to 50 minutes (I bake for 45 minutes) until the loaf springs back slowly when touched and a toothpick inserted into the middle comes out clean.

Meanwhile, prepare the glaze. Combine the cashew butter, coconut cream, maple syrup, lemon zest, and salt in a blender or food processor. Blend or process until smooth. If it's too thick you can thin it with a bit of almond milk.

After baking, place the loaf on a rack to finish cooling. The loaf is delicate so I don't suggest slicing until completely cooled.

Once cool, slice the loaf, drizzling the lemon glaze on individual portions just before serving.
Tip:
* Please use the finest grate hole on the grater box.
** You can use any light-tasting oil you prefer. I've used light olive oil with success as well. If you use melted coconut oil, be sure that the rest of your wet ingredients are at room temperature to avoid seizing the oil.
*** I expect all-purpose spelt flour will work just fine here too. Whole wheat pastry flour or sifted whole wheat flour should also work fine, but they may require extra baking time.
**** Please use the thick, full-fat white cream found at the top of the can.
Make it nut-free: Omit the walnuts to make this loaf nut-free. For a super-fast, nut-free lemon glaze you can whisk 1/2 cup powdered icing sugar with 1 tablespoon fresh lemon juice (or more to taste).
Nutrition Information
(click to expand)
The original recipe is below:
[print_this]
Whole-Grain Vegan Carrot Cake Loaf with Lemon Glaze
Lightly adapted from Sweet Freedom. Glaze from Blissfully Vegan.
Yield: 1 small loaf, eight 1-inch slices
Ingredients:
1.5 cups finely grated carrot, unpacked
1 tbsp ground flax seed
1/2 cup pure maple syrup
3/4 cup almond milk (or other non-dairy milk)
1/3 cup light extra virgin olive oil (or oil of choice)
1.5 tsp pure vanilla extract
1/2 tsp apple cider vinegar
2 tsp freshly grated lemon zest
1.5 cups whole grain spelt flour
2 tsp ground cinnamon
1/2 tsp ground ginger
2 tsp baking powder
1/2 tsp baking soda
1/4 tsp kosher salt
1/2 cup raisins, soaked for 10 minutes & drained
1/4 cup walnuts, chopped
Lemon glaze: 1/2 cup icing sugar whisked with 1 tbsp fresh lemon juice (or to taste)
Directions:
1. Preheat oven to 350F and line a small loaf pan (20cm x11cm x 6cm) with parchment. Lightly grease the parchment and sides of pan with oil and set aside. Note that the original recipe used an 8"x8" square pan so that would also work.
2. In a medium bowl, mix together the grated carrot, ground flax, pure maple syrup, almond milk, oil, vanilla, vinegar, and lemon zest. Set aside for at least two minutes while you gather the dry ingredients.
3. In another large sized bowl, whisk together the spelt flour, cinnamon, ginger, baking powder & soda, and salt. Pour the wet ingredients over the dry ingredients and stir until just combined (a few dry spots may remain). Fold in the raisins and chopped walnuts. Be careful not to overmix as spelt is a very delicate flour.
4. Pour into prepared pan and bake at 350F for 45 minutes or until a toothpick comes out clean. Cool for 10 minutes in the pan, and then transfer the loaf to a wire rack to cool completely. Drizzle on lemon glaze just before serving. Serves eight 1" slices. May be frozen.
[/print_this]
I made this loaf for our family Easter get together this weekend. Ricki says that the loaf freezes well, so after the shoot, I froze the loaf (just until the glaze froze), and then wrapped it tightly two times with plastic wrap and placed it into an air-tight container. It should keep nice and fresh for Saturday!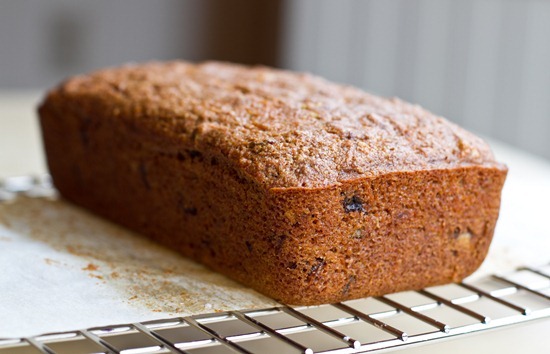 I was also amazed at how much impact something as simple as a glaze could make in a photo.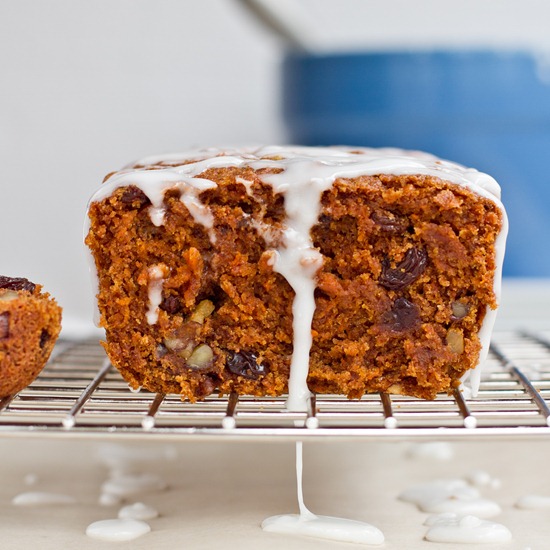 The glaze just makes the loaf look so much more interesting, doesn't it? I also love how it drips through the rack onto the parchment.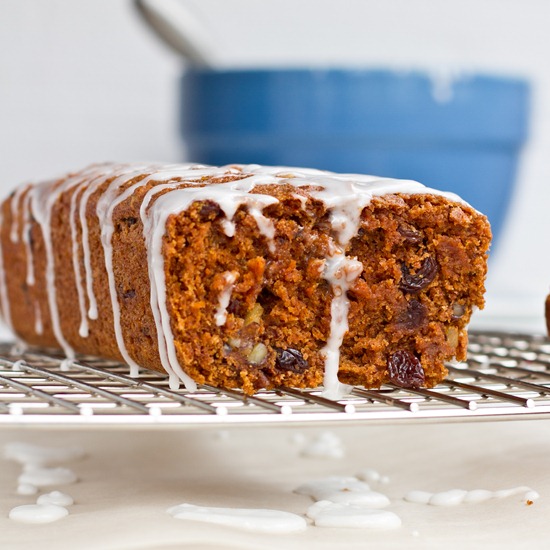 This is quite a dense loaf because spelt doesn't rise much, but the nutty flavour really makes up for its short stature.
Once I drizzled the glaze over this loaf, the lemon really stole the show and I found myself almost forgetting that I was eating a carrot loaf! If you are not a lemon fan, I'm sure you can sub almond milk (or any milk) for the lemon juice and create a traditional glaze. I'm sure the glaze would also be very good with a pinch of cinnamon in it too!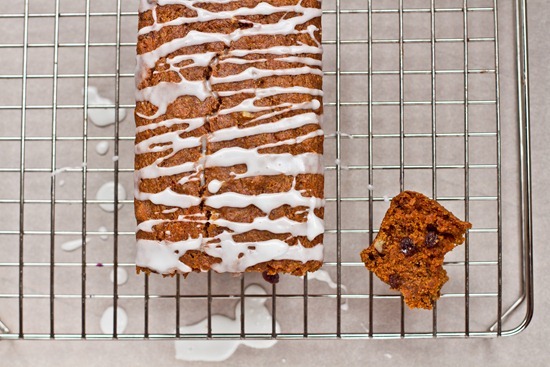 Our power went out last night due to a CRAZY thunderstorm, so I need to go reset all the clocks!