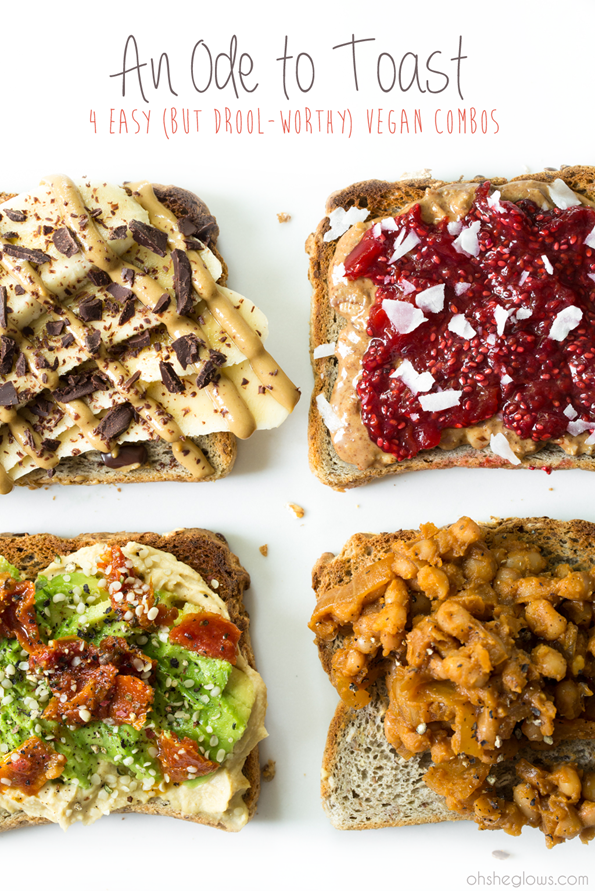 Just like smoothies, I make toast just about every day of the week in some form or other. It's one of my favourite quick and easy lunches or snacks. It's hard to beat the comforting, warm, and crunchy experience that toast provides in just a few minutes. Plus, the flavour possibilities are endless! I've always preferred an open-faced sandwich to the traditional kind because I can load on the toppings as much as I please and if it ever gets out of control I just eat it with a knife and fork. Fancy, right? Since we'll soon be relying on our toaster quite a bit during our kitchen reno in August, I thought it would be nice to round up some of my favourite toast combos of late – two savoury and two sweet. Be sure to share your favourite toast combos (or dream combos) below!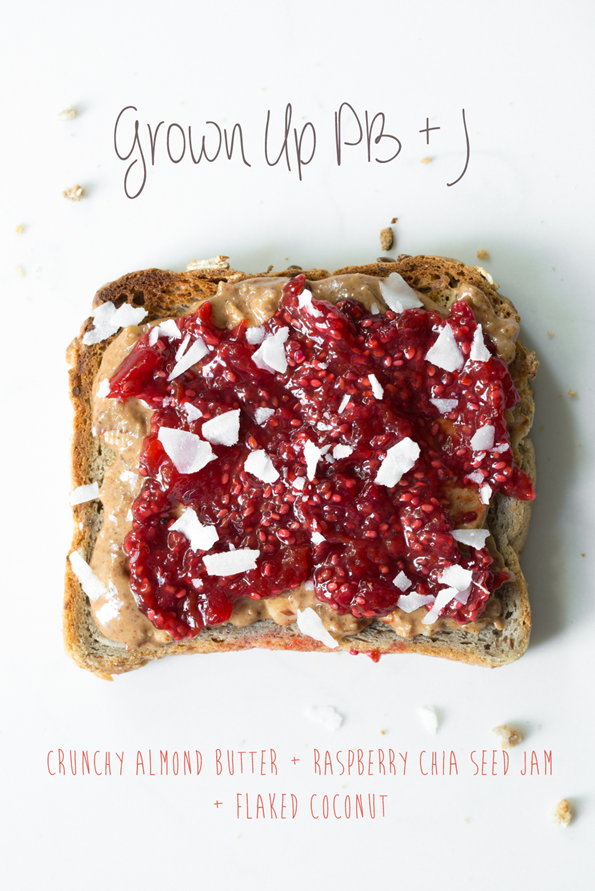 For my chia seed jam recipe, see this post. Note: You can use any kind of fruit you prefer. Some large fruit pieces (like frozen mango or strawberries) will benefit from a gentle mashing near the middle of cooking.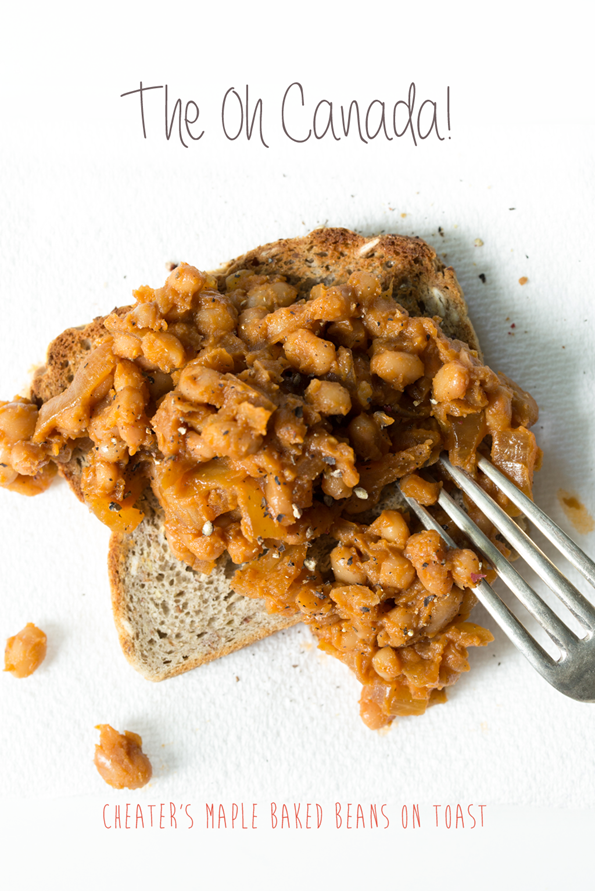 Cheater's Maple Baked Beans on Toast
This is a quick, high-protein meal that doesn't require slow baking the beans for hours. Just 10 minutes on the stove top is all you need!
Serves 2
1/2 tablespoon extra virgin olive oil
1 cup diced sweet onion
1 (15-ounce) can navy beans, drained and rinsed (or 1.5 cups cooked navy beans)
2 tablespoons ketchup
1 tablespoon + 1 teaspoon pure maple syrup
1 teaspoon blackstrap molasses
1/2 teaspoon vegan Worcestershire sauce (this is the kind I use)
1/4-1/2 teaspoon fine grain sea salt (I use 1/4 + 1/8 teaspoon)
1/4 teaspoon apple cider vinegar
1/4 teaspoon dry mustard powder
Freshly ground black pepper, to taste
1. In a medium pot or skillet, sauté the onion in the oil for 6-7 minutes over medium heat until soft and translucent.
2. Add the rest of ingredients, stir well to combine, and cook over low-medium heat for another 5 minutes or so. Adjust ingredients to taste if desired.
3. Serve over toast.
Note: The beauty of this recipe is that you can play around with the condiments and adjust them to taste. You might like yours on the sweeter side, tangier, etc. so feel free to use my recipe as a starting point.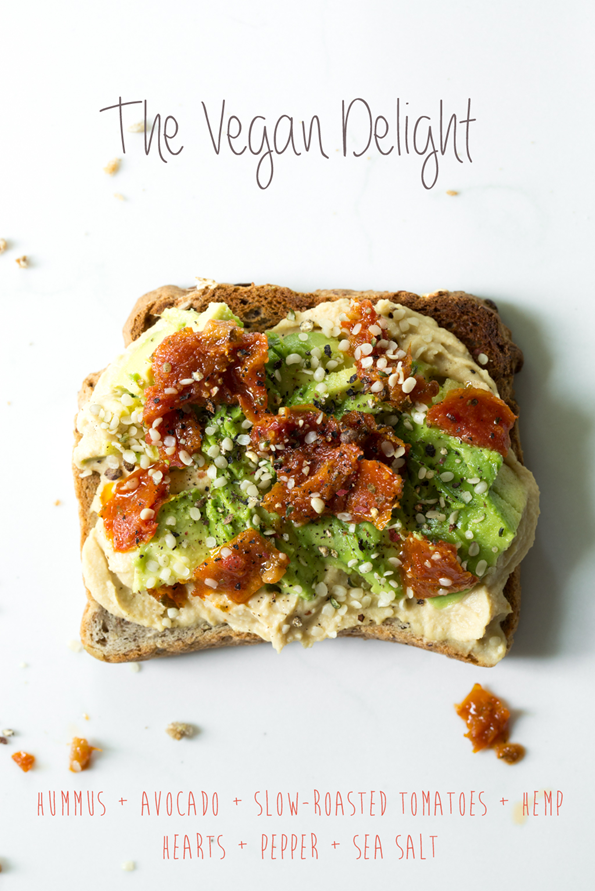 I shared this beauty on Instagram the other day and it had a great response which is why I thought a toast round-up might be a nice change of pace! This combo is probably my most made toast ever…I just can't get enough of it. Tip: I love the Kirkland brand of organic slow-roasted tomatoes found at Costco! They are totally dreamy on toast and in homemade pesto.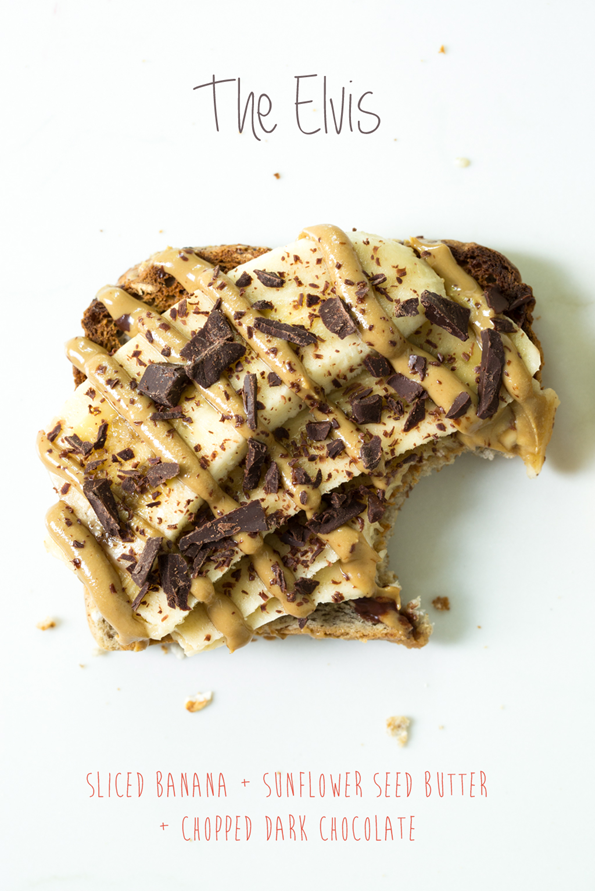 You need this one in your life. 'Nough said.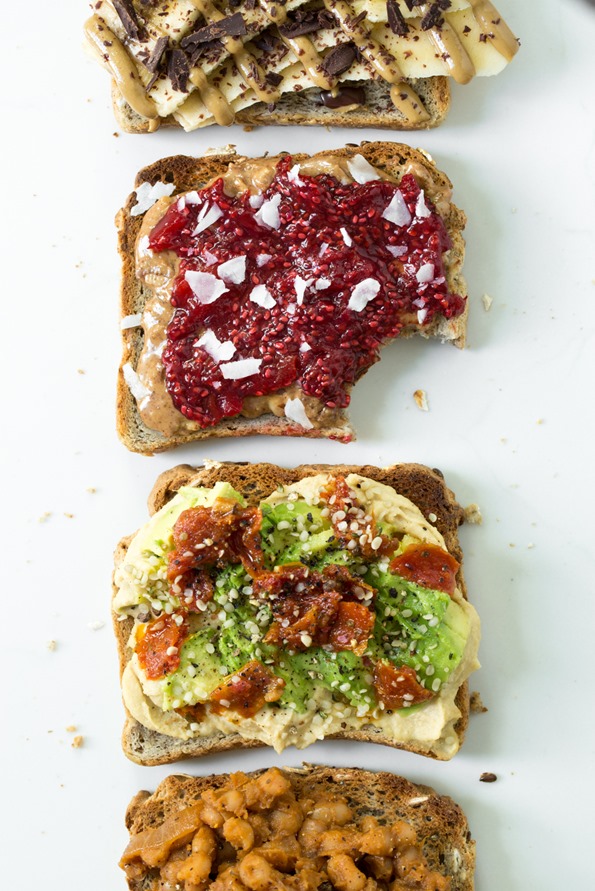 Enjoy!
Let's get social! Follow Angela on Instagram @ohsheglows, Facebook, Twitter, Pinterest, Snapchat, and Google+