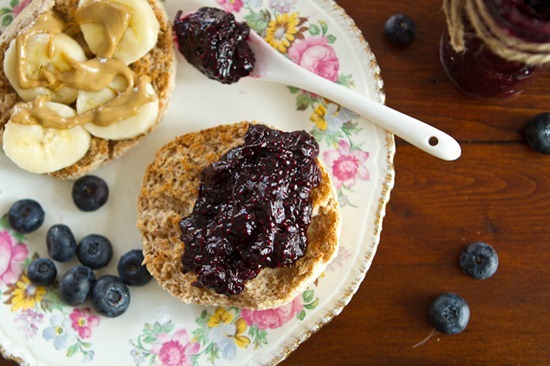 Before we left for our trip, I found myself with a couple pints of blueberries and a few spotted bananas to use up. I've been meaning to make my strawberry chia seed jam for a while now, so I ended up adapting my recipe using blueberries, all-natural sweetener, and a touch of vanilla. It turned out lovely and was ready in 20 minutes flat!
This is the strawberry chia seed jam that I made a couple years ago: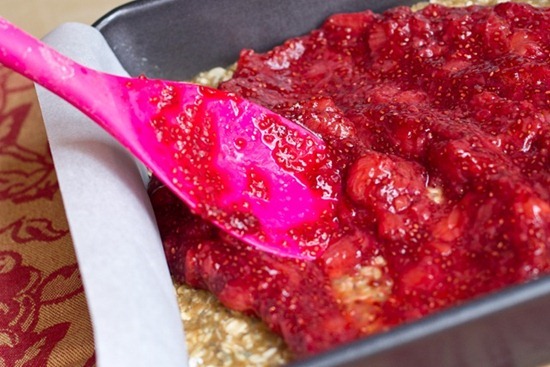 Chia seeds are magic. I love using them as thickeners in all kinds of foods from homemade jam to vegan overnight oats to pasta sauces.
This strawberry chia seed "jam" is a tasty filling for my Healthy Strawberry Oat Squares! You can use any kind of filling that you like in these oat squares. They remind me a lot of a healthy nutri-grain bar.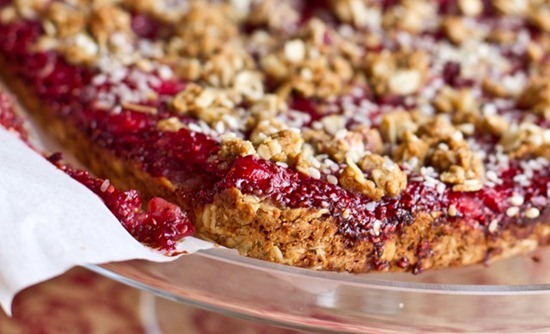 This is not a traditional jam recipe by any means, but then again I'm not one for following traditions all that often when it comes to food. Instead of using white sugar, I used maple syrup to lightly sweeten the berries. The maple and vanilla extract do a great job of bringing out the flavours in the blueberries without overpowering them. Chia seeds thicken the mixture nicely while adding a tasteless burst of nutrition in every bite.
If you've got 20 minutes, you can make this jam. It's a snap. All you do is add blueberries and a touch of maple syrup into a pot. Bring it to a low boil and then reduce it to simmer for about 5 minutes or so. Then stir in the chia seeds and simmer it for another 10-15 minutes, stirring frequently until it's as thick as you desire.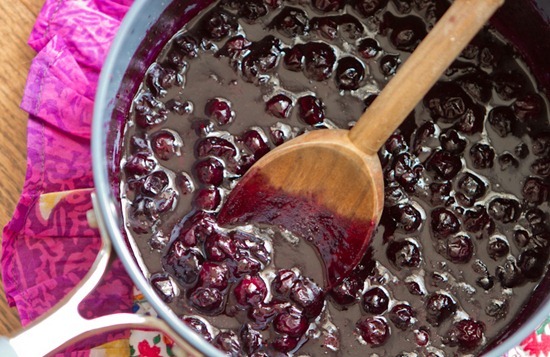 Before adding the chia seeds, the blueberries will be quite watery.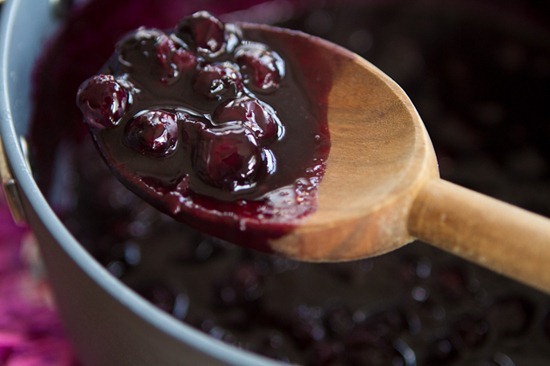 Have no fear chia is here!
After adding in the chia seeds and cooking the mixture down, it thickens up beautifully! Hence, the name – magical jam. You won't believe your eyes how thick this gets. Thanks to the chia seeds, we're also pumping up the jam with all kinds of healthy omega fats, iron, fibre, protein, magnesium, and calcium. Who knew jam could be so healthy?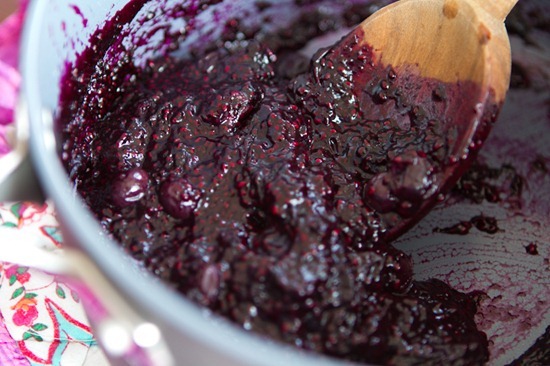 Enjoy this on toast, oatmeal, vegan overnight oats, thumbprint cookies, tarts, in smoothies, and so much more. Also, feel free to try this out with any seasonal fruit you wish.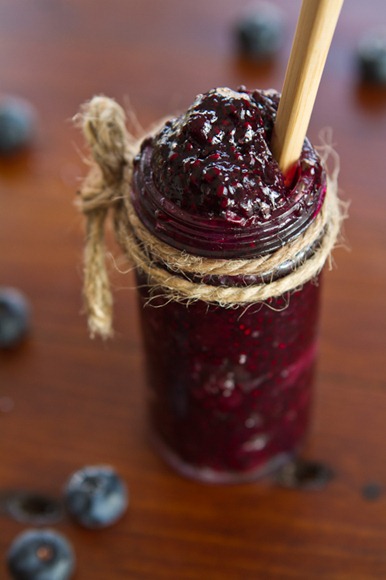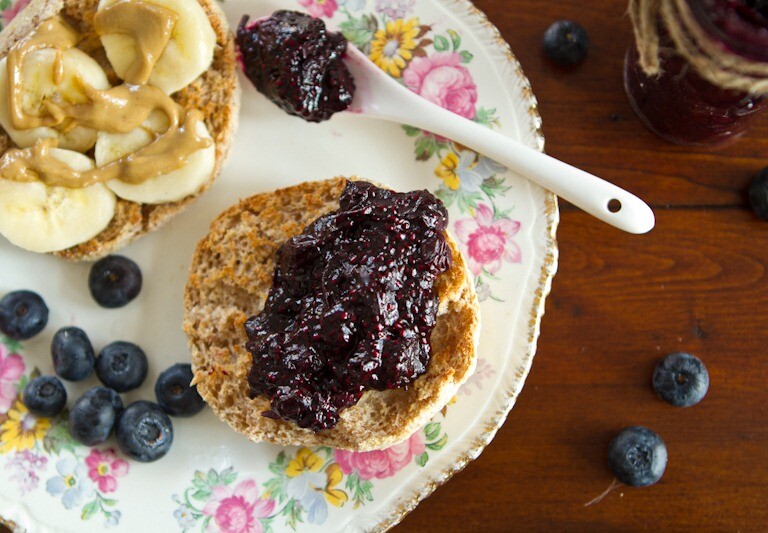 Magical Blueberry Vanilla Chia Seed Jam
Vegan, gluten-free, nut-free, oil-free, soy-free

Yield

1 cup
Prep time

Cook time

Total time

Ingredients
3 cups fresh blueberries
3-4 tbsp pure maple syrup, to taste (or other liquid sweetener)
2 tbsp chia seeds
1/2 tsp pure vanilla extract
Directions
In a medium-sized non-stick pot, bring the blueberries and 3 tbsp of maple syrup to a low boil. Stir frequently, and reduce heat to low-medium to simmer for about 5 minutes. Lightly mash the blueberries with a potato masher or fork, leaving some for texture.
Stir in the chia seeds until thoroughly combined and cook the mixture down until it thickens to your desired consistency, or about 15 minutes. Stir frequently so it doesn't stick to the pot.
Once the jam is thick, remove from heat and stir in the vanilla extract. Add more maple syrup to taste if desired. Enjoy on toast, English muffins, oatmeal, vegan overnight oats, oat bars, tarts, cookies, banana soft serve, smoothies, and more. The jam should keep for at least a week in an air-tight container in the fridge.
Nutrition Information
(click to expand)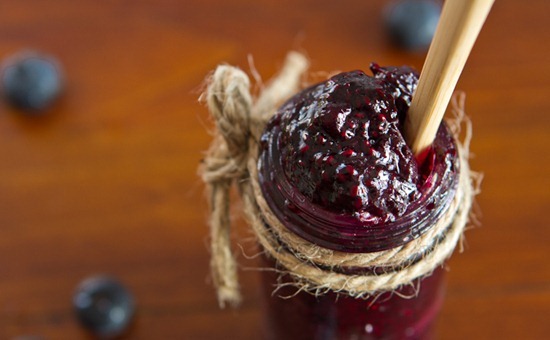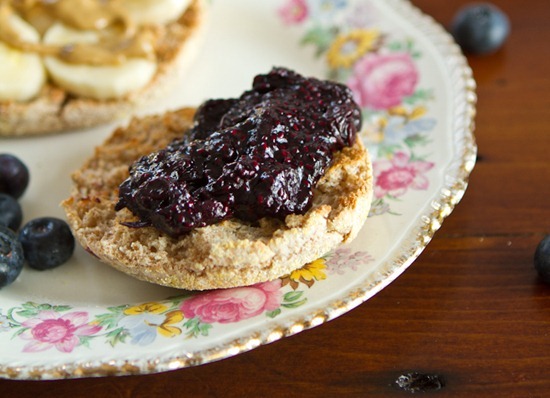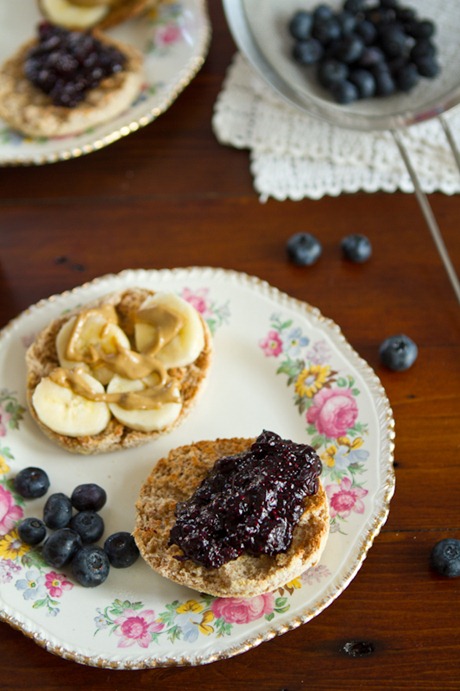 A breakfast sandwich sounded like a good idea.
Banana slices, sunflower seed butter, and blueberry jam all sandwiched in a toasted English muffin….I couldn't wait a second longer.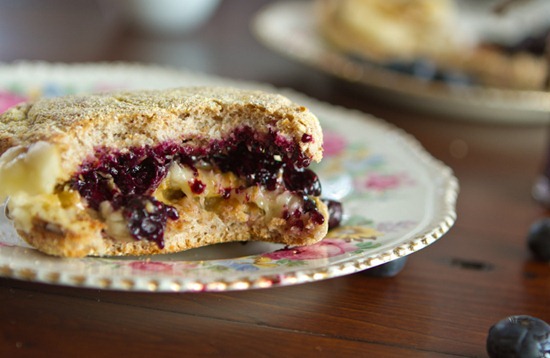 *Poof*…it was gone just like a magic trick.
~~~
We're off for our flight back home this morning! I think my first meal back will be banana bread oatmeal with blueberry jam & sunbutter to top it all off…yum. And then about a week's worth of salads because I kinda got off track with the salad-a-day challenge a bit. Whoops.. This last week of June is going to be a leafy one…