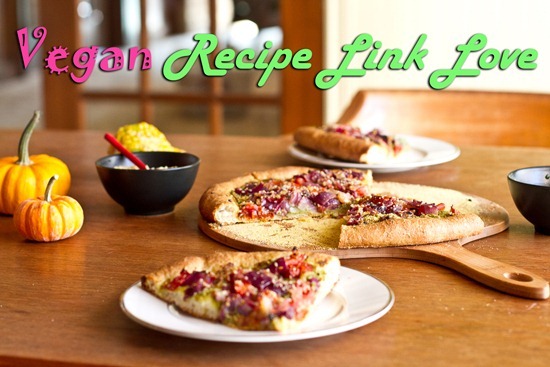 Oh my gosh it has been way too long since I had a massage. I saw the most amazing massage therapist yesterday for my sciatic troubles. My muscles felt so fluid and long afterwards and when I did my stretches last night, I could bend at least a couple inches more than usual. Crazy. My therapist thinks that she will be able to improve my sciatic pain fairly easily with massage.
She is also a yoga instructor and runner and she trained with Christine Felstead who started Yoga for Runners (remember her DVD that I love?). There is a new Yoga for Runners class that starts this Monday and I'm thinking of joining. It sounds like the perfect fit for me because it is tailored to runners, for yoga newbies, and she focuses on a different body part each week (like spine, feet/ankles, hips, etc). If anyone is in the Milton area and wants more info email me at angela [at] ohsheglows dot com and I will give you the deets!
It's been a couple weeks since my last Recipe Link Love…time is flying! I hope you enjoy these 25 Savoury and Sweet vegan recipes from around the web.
Savoury Eats
1. Curried Mustard Greens with Homemade Cornmeal Flat Bread from One Creative Kitchen.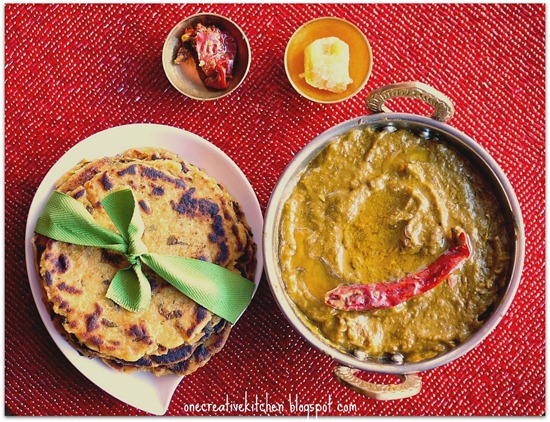 2. Mystery Nut Butter from Yarly Cupcakes.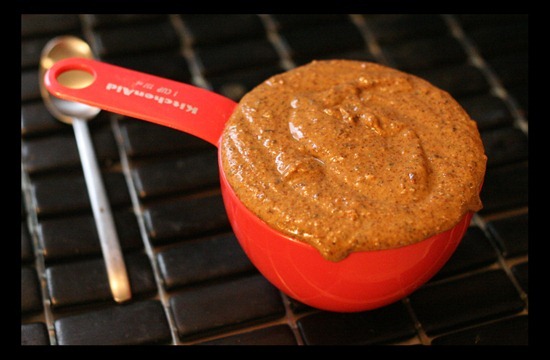 3. Rajma and Pulao Rice for a Lazy Sunday Brunch from One Creative Kitchen.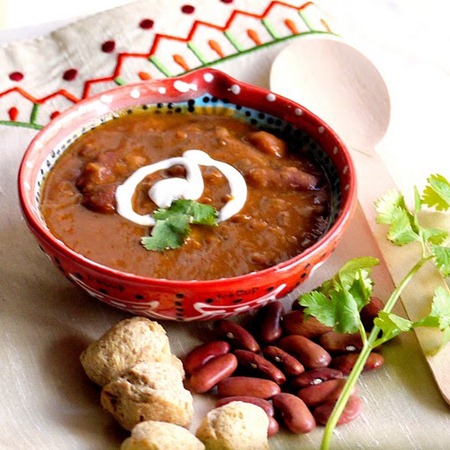 4. Roasted Squash With Caramelized Onions And Craisins from The Wannabe Chef.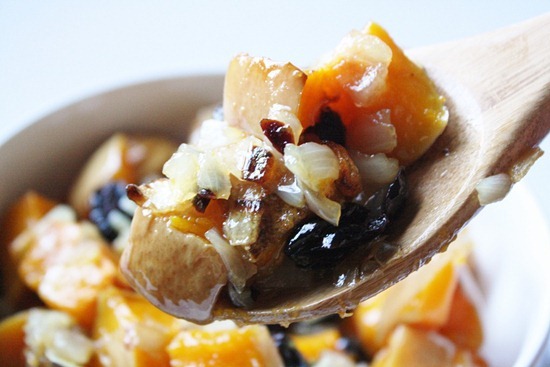 5. Creamy Artichoke Hummus from Dairy Free Betty.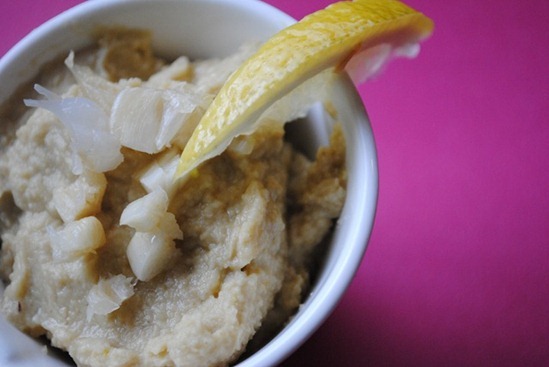 6. Penne with Spicy Puttanesca and vegan parmesan from Healthy Food, Healthy Mind, Healthy Me.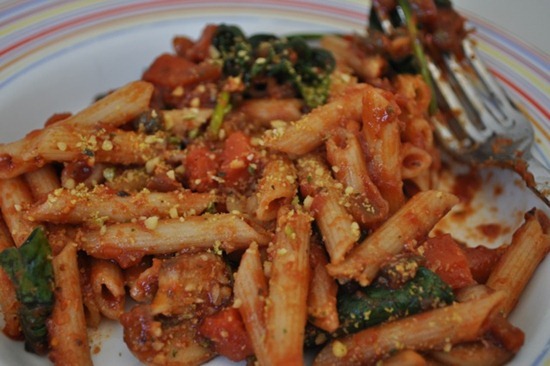 7. Vegan Bibimbap from One Smile Ahead.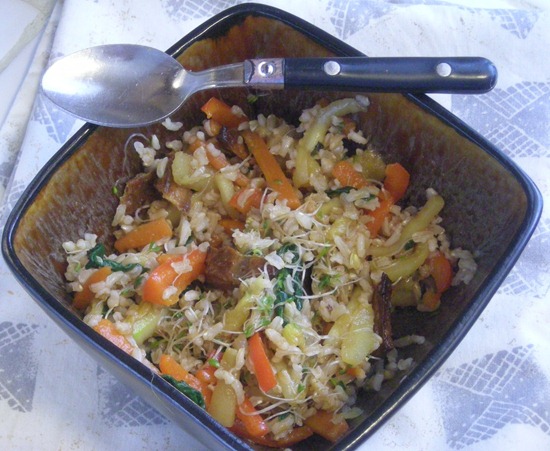 8. Refried Beans (in the pressure cooker!) Nachos from JL Goes Vegan.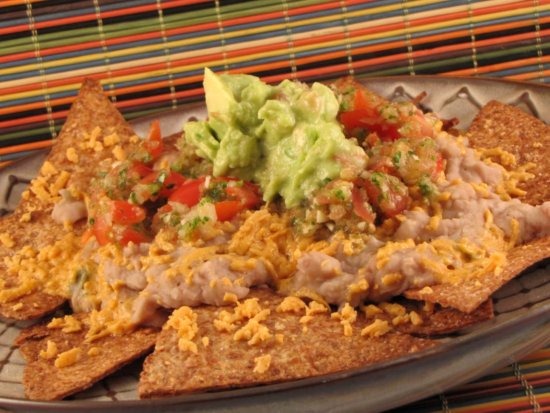 9. Roasted Red Pepper Sauce with Meat(less) Balls from Peanut Butter and Ginger.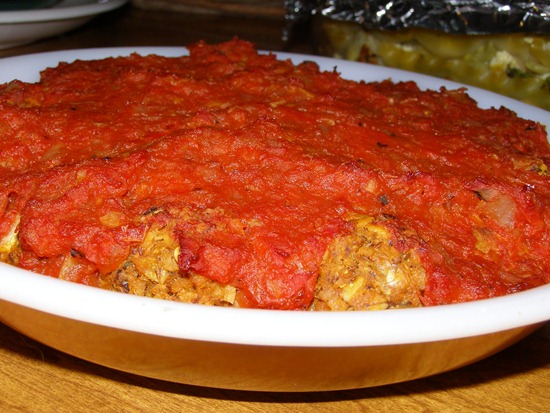 10. Middle Eastern Lentil Soup from Carnivorous/Cruciferous.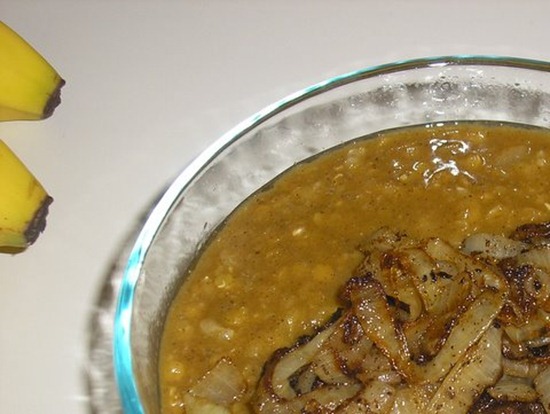 11. Vegan Ruebens from Ciao Cow.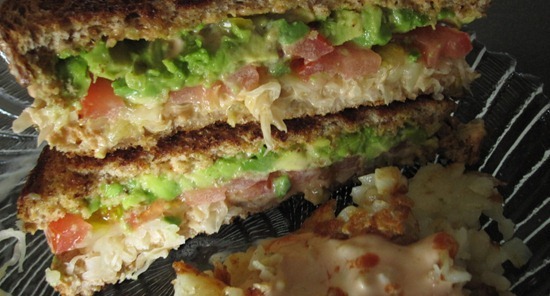 Sweet Treats!
12. Raw Cashew Dream Cake from Bake Bike Blog.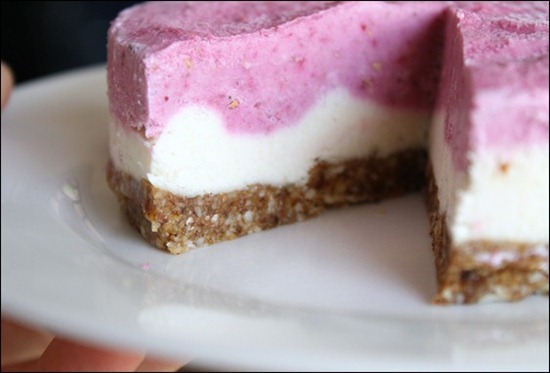 13. Chocolate Chip Cookie Brownies from Food, Fitness and Fun.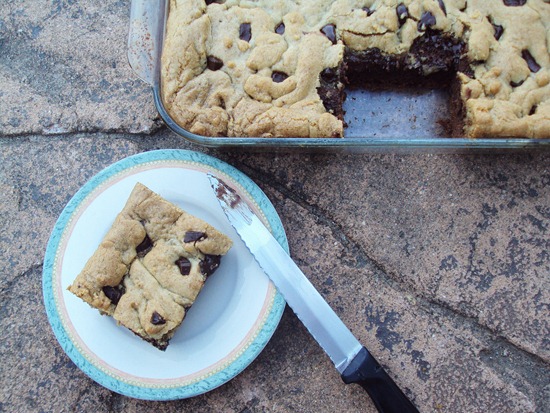 14. Chocolate Covered Strawberry Pancakes from A Healthy Passion.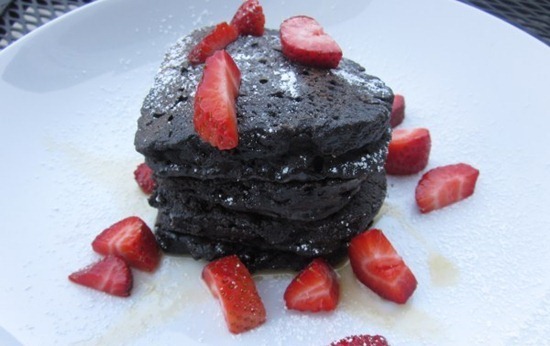 .
15. Sweet Potato Vanilla Patty Cakes from Sketch-free Vegan Eating.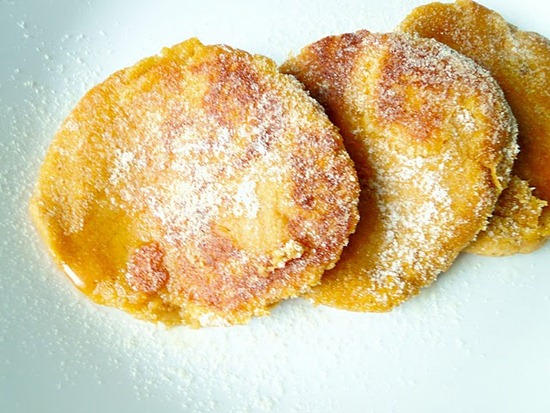 16. Peanut Butter and Banana Quesadilla from Moni's Meals.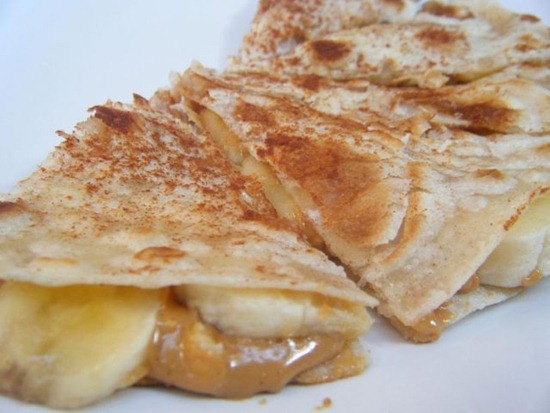 17. Soft Gingerbread Crinkle Cookies from Vegan By Valerie.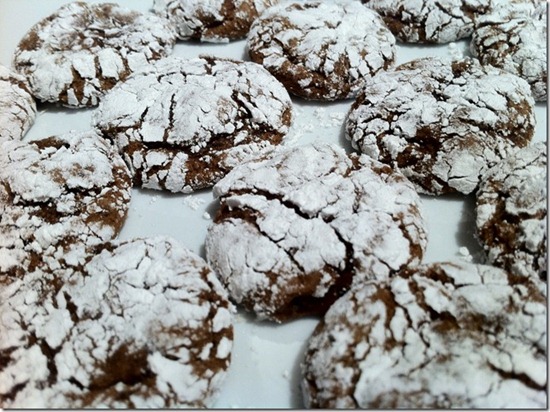 18. Banana Breakfast Cookies from The Baking Stone.
19. My Easy Crispy Bars from Moni's Meals.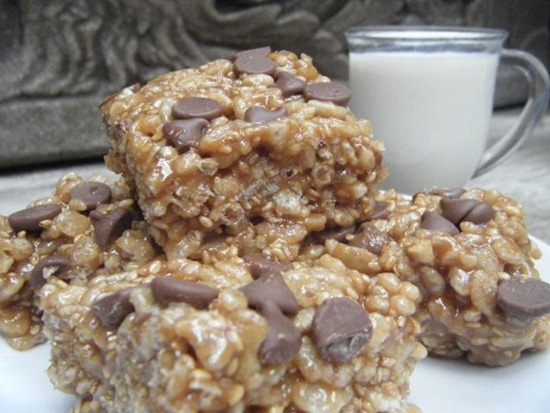 20. Carrot Cake Ice Cream from Healthy Food For Living.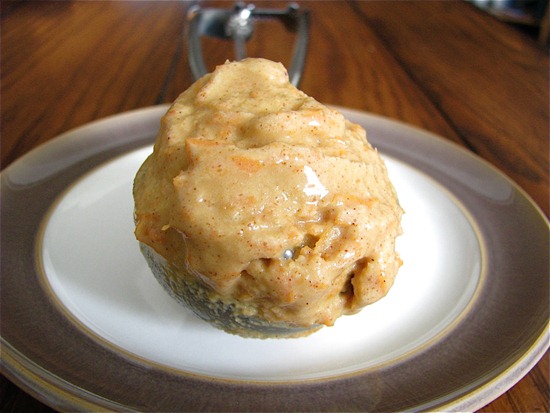 21. Banana Apple Miso Almond Butter Bread from Blackberries for Jam.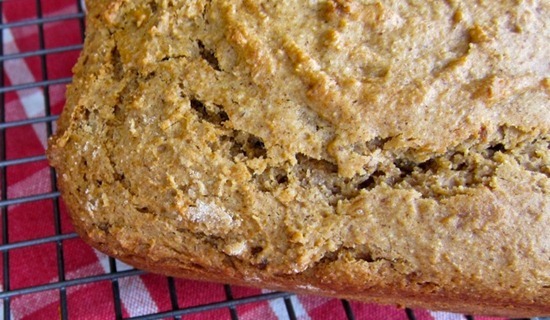 22. Gluten-free Buckwheat Zucchini Bread from Carrie On Vegan.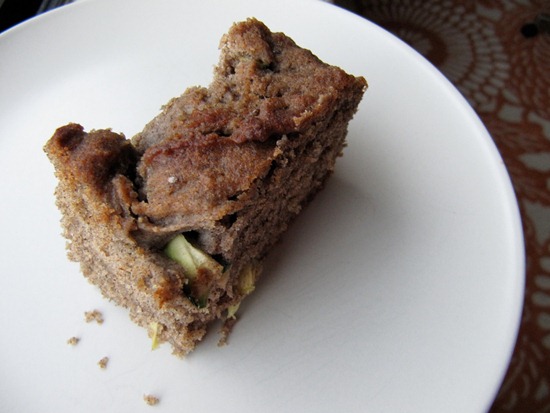 23. Pumpkin Pecan Oat Squares from Kat's Health Corner.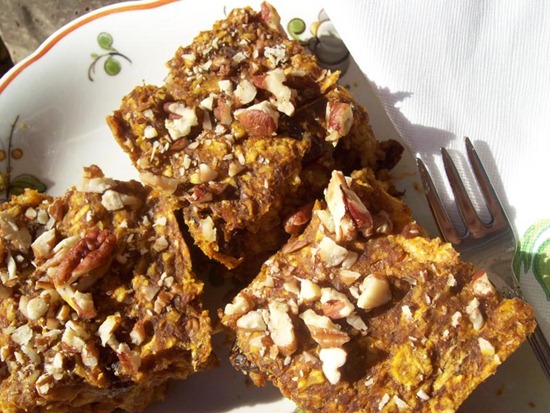 24. Cake Batter Pizza from Chocolate Covered Katie.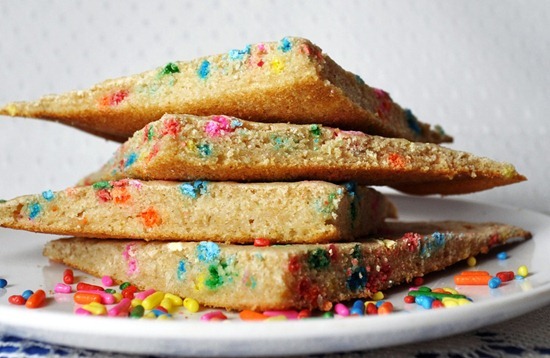 25. No Bake Chocolate Jam Tarts from Thyme Bombe.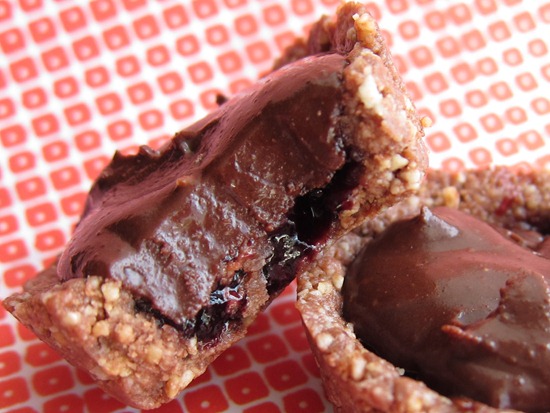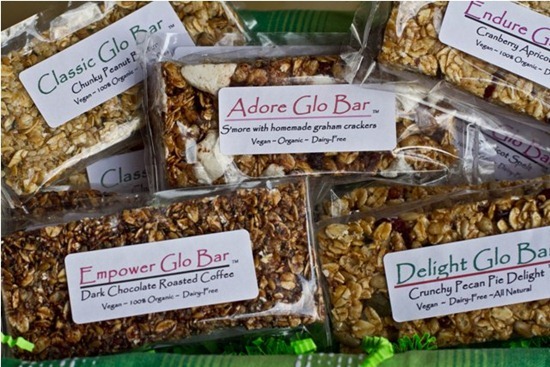 Updates:
~~~~~
Recipe Link Love is a new series highlighting other blogger's vegan recipes right here on OSG! For more info, see this post. Please note that I won't be able to post all submissions received, but I will do my best to post as many as I can.
Missed these previous Recipe Link Love posts?
Feb 26 2011, Feb 28, 2011, March 2, 2011, March 5, 2011, March 13, 2011