Well, what was supposed to be a quick and easy order this morning turned into The Battle of The Muffins BAKE-OFF!!!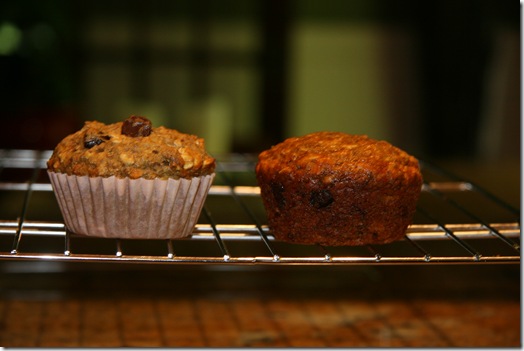 You just never know what I'm going to do in that kitchen!
I was doing up an order and part of the order called for my Flax 'n Gl'oat Breakfast Power muffins.
The only problemo?
These muffins had not been 'veganized' yet!
So my first batch was the traditional muffins with egg: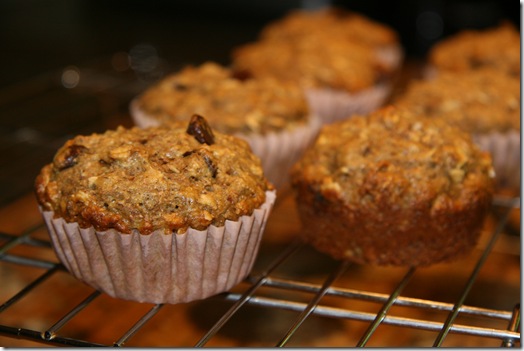 And for the second batch, I used my traditional recipe and modified it…A LOT!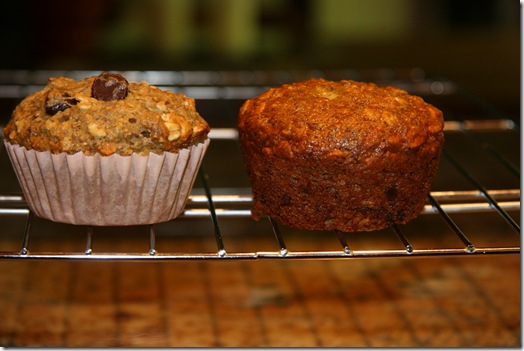 The new vegan version is on the right!
I really enjoyed these vegan Flax 'n Gl'oat muffins! The only thing I would change next time would be a bit less agave and a bit more sugar. They had a slight 'agave' taste to them. I'm very picky with agave for some reason! lol.
And I'm feeling pretty darn sweet today, so I am going to share my recipe with you all. :)
[print_this]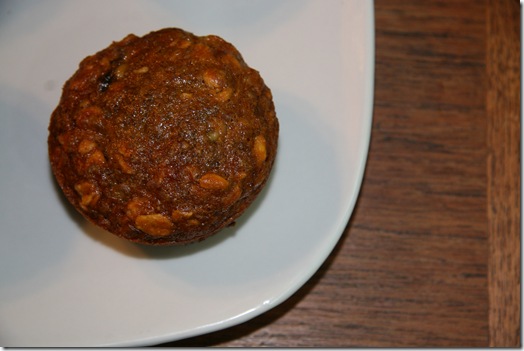 Ingredients
1 banana (ripe)
2 T canola oil
1 t egg replacer + 2 T warm water
1/4 cup organic sucanat sugar
1/4 cup agave nectar
1/4 cup ground flax
1/2 cup unbleached AP flour
1/2 cup oats
1/2 t baking soda
1/2 t aluminum-free baking powder
1/4 t fine sea salt
1/2 t pure vanilla extract
1 t cinnamon
1/3 cup semi-sweet chocolate chips
Instructions
Preheat oven to 350 and grease 8 muffin tins or line.
Mash banana into a medium sized bowl.
Mix egg replacer and set aside.
Beat in oil, egg replacer, and sugars.
In a separate bowl, stir together the dry ingredients (Oats, ground flax, flour, baking soda, baking powder, salt).
Add dry ingredients into wet and stir. Do not over mix.
Add nuts or dark chocolate chips if preferred.
Spoon into muffin tins. Bake for 17 min.
[/print_this]
 
I also made a batch of vegan banana muffins that were a HUGE flop!
They were much too dense…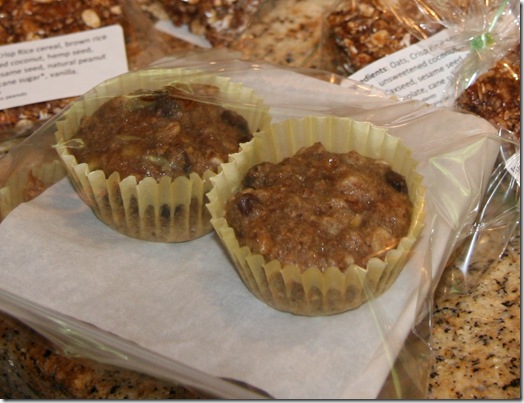 Eric and I both didn't love them. They were ok don't get me wrong, but not vault worthy. :D He's going to give them to his coworkers! LOL. They'll eat anything…
Packaging up!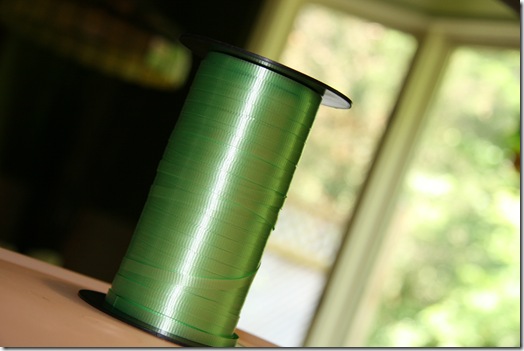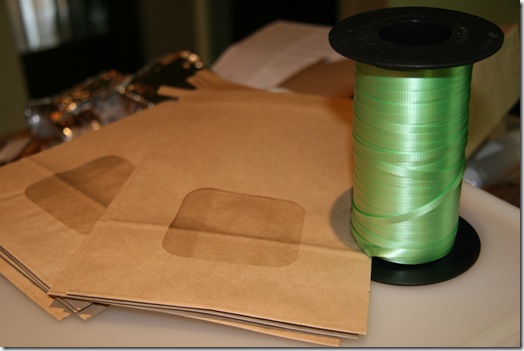 I use this awesome thermal bubble wrap specifically made for shipping food products. It keeps heat and moisture OUT!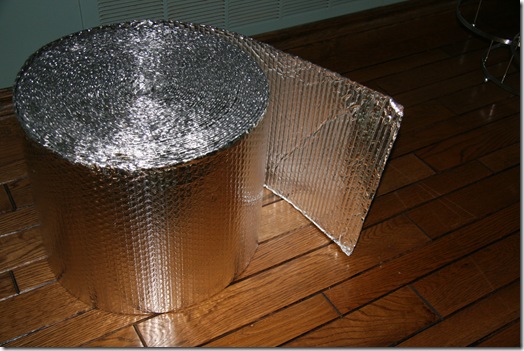 I get asked a lot where I buy my packaging products from. I buy everything in LARGE bulk orders from www.uline.ca It is hands down AMAZING!!!!!! Best customer service and selection aournd!! Check em out. :
A batch of my fabulous Chocolate Chip and Walnut Spelt Cookies: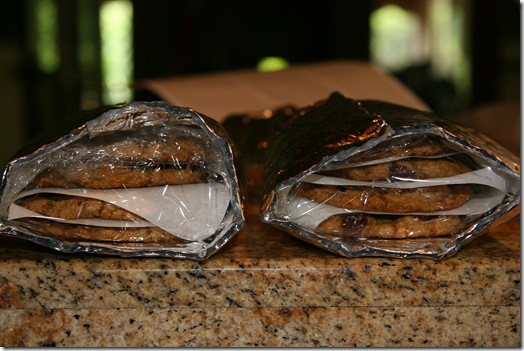 These are hands down my favourite cookie that I make!
More Blueberry Banana Vegan mini loaves…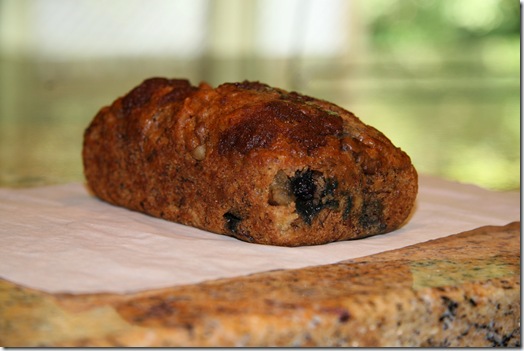 When I create recipes in the kitchen, I literally do it on the spot as I did with my new vegan Flax 'n Gl'oat muffins.
It gives me a rush not knowing how it will turn out! :) See all my scribbling??? It is chaos, but it works for me! Now I just have to type up the new recipes and discard the old ones.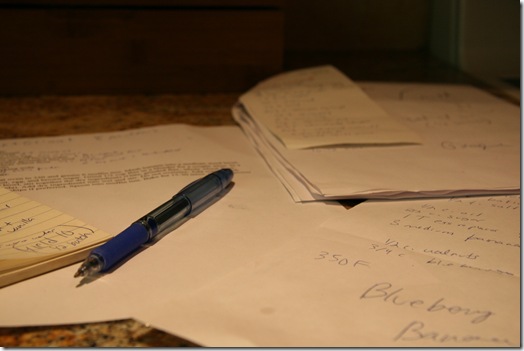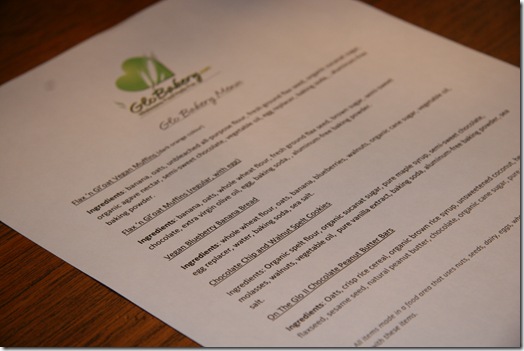 1) I'm back in the kitchen the rest of the day…I am quite behind now! Doh! Thank you for your order emails…I promise I will get to all of them within the next couple of days! :)
2) Don't forget to keep those SGBC Casting Call submissions coming in!!! I'm loving them! :)
3) We just had a crazy thunderstorm and winds so the house is nice and cool. Although the storm passed within 10 mins. and now it is HOT and sunny once again.
4) I see Hot topics/FAQ's in your future!
5) As always, Amazing Grass is powering me throughout my busy days! don't forget if you enter 'ohsheglows' at the checkout you get 15% off your order!
Today's question: Do you know the muffin man? What's your favourite flavour?