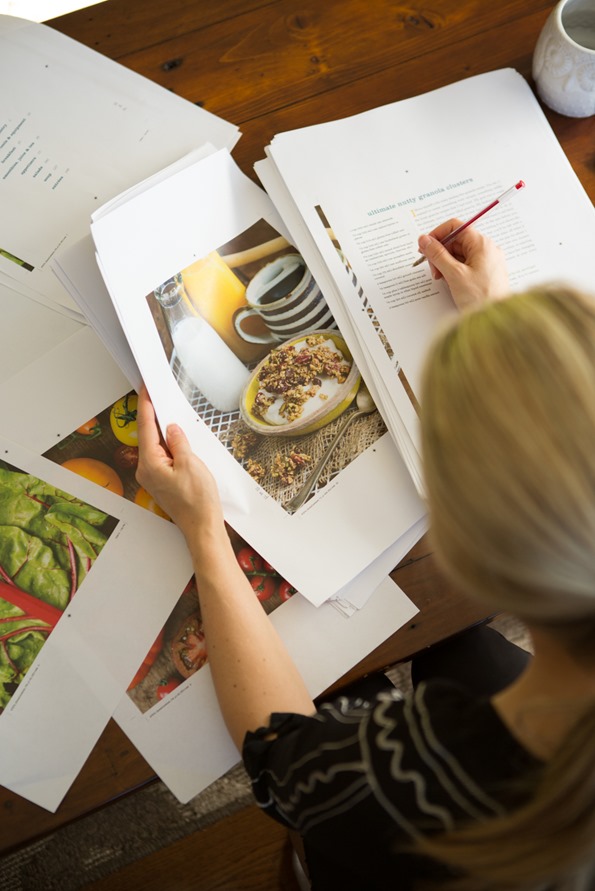 And so it begins.
The next round of cookbook editing is going down in my living room. This round is called the "first pass" and it marks the first time that I've done any editing on paper. It's kinda nice to be off a computer screen for a bit, however spending half my life on a keyboard has not improved my penmanship one bit! Oh boy, I feel like I need to re-train my hand how to write…
It felt a bit like Christmas morning when this huge package arrived in the mail this week…for some reason, I felt so nervous to open it!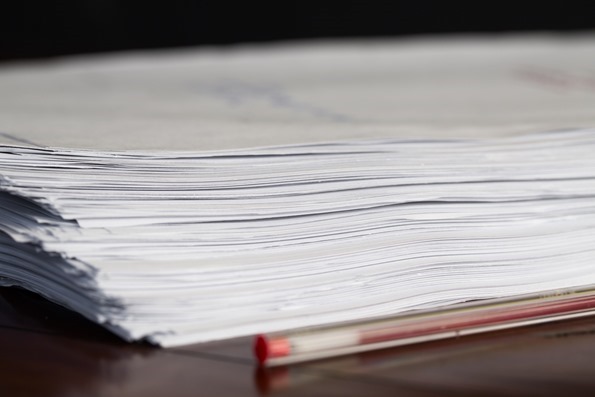 I love seeing the book in its actual size – a gorgeous 8×10" trim (I fought hard for this large trim size!) with 100 of my most-loved photographs and recipes.
Line by line, I'm going through the entire book with a fine tooth comb marking any last minute edits in red ink. Hopefully by page 300 I can still see straight! Maybe an IV of caffeine would help?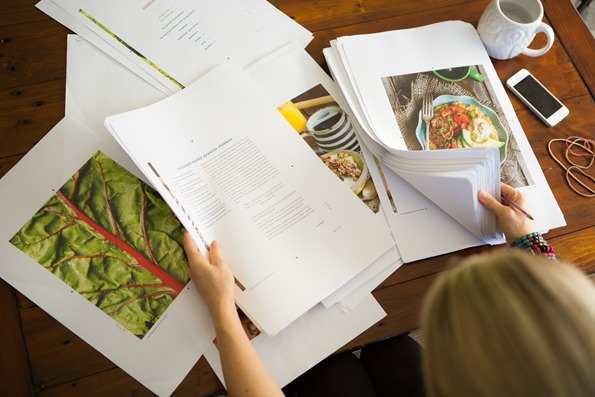 Thank you again for supporting me throughout this journey. I never thought I'd be here, that is for sure.
As many of you know, it's also Thanksgiving weekend here in Canada. Big work assignments love to fall around holidays, don't they? I had high hopes of sharing a couple Thanksgiving recipes for you this week, but I'm afraid they are not quite ready to share. I did a trial of this stew yesterday and was hoping to finalize the recipe this morning after a second trial, but I haven't nailed the gravy broth yet. The first trial was too bland and the second one, well, let's just say I overcompensated a bit. I guess you know what I'll be eating for the next week. It will just have to wait a bit longer. In the meantime, I've put together a round-up of some of my favourite Thanksgiving recipes from my archives and from some of my favourite blogs! As always, no turkey is required to enjoy one helluva good holiday meal.
To my fellow Canadians, I wish you all a lovely Thanksgiving!
Appetizers:
Spiced Red Lentil, Kale, and Tomato Soup 
Roasted Yellow Beet Salad with Warm Maple Mustard Dressing from Post Punk Kitchen
Holiday Salad with Cranberry Apple Orange Vinaigrette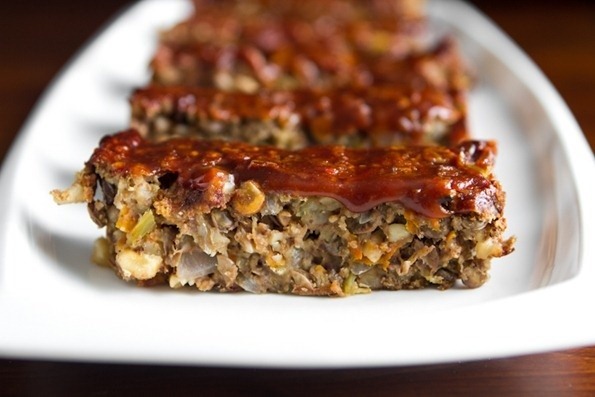 Main Course:
Glazed Lentil Walnut Apple Loaf
Herb and "Cheese" Drop Biscuits
Butternut Squash, Brussels Sprout, and bread Stuffing with Apples via Gena Hamshaw on Food 52
Roasted Butternut Squash with Kale and Pecan Almond Parmesan
Festive Chickpea Tart via Plant Powered Kitchen
Roasted Fingerling Potatoes and Brussels Sprouts with Rosemary and Garlic 
Cranberry Apricot and Pecan Wild Rice Pilaf
Quinoa and Red Lentil Cutlets from Fat Free Vegan
Traditional Cranberry Sauce from Plant Powered Kitchen
Itty Bitty Pumpkin Garlic Knots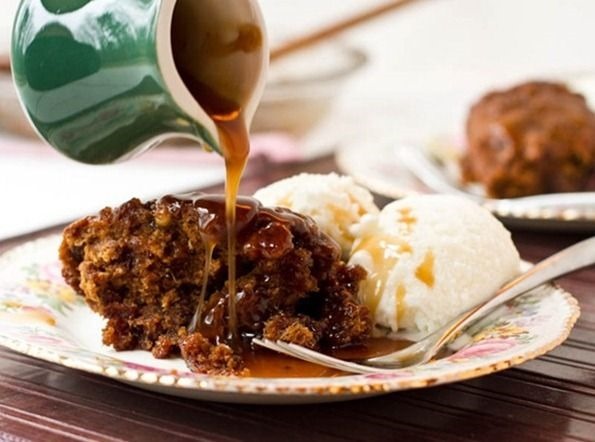 Dessert:
Pumpkin Pie with Gluten-Free Pecan Crust
Appleberry Pie with Olive Oil Crust from Post Punk Kitchen
Pumpkin Gingerbread with Spiced Buttercream
Gift Ideas:
Homemade Pumpkin Butter From Scratch (or from a can)
Slow Cooker Naked Apple Butter
Smoothie
Creamy Butternut Date Smoothie for Two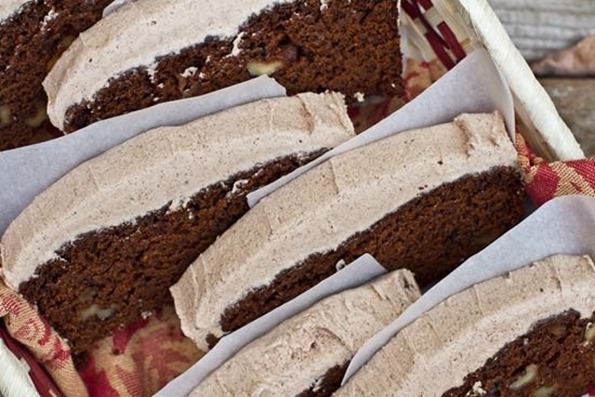 Baked Doughnuts for Everyone Giveaway Winner!

Last but not least, the winner of the Baked Doughnuts for Everyone giveaway goes to #519 – Christine H. Her favourite doughnut flavour is "Double chocolate with sprinkles!"
Congrats Christine! I will shoot you an email to collect your info. Thanks again to Ashley for this generous giveaway. :)
For the record, growing up my favourite flavour of doughnut was always Maple Glazed or Sour Cream Glazed (from Tim Hortons, of course). I think I will have to recreate one some day…