Another morning, another cuppa Japanese Sencha Green Tea!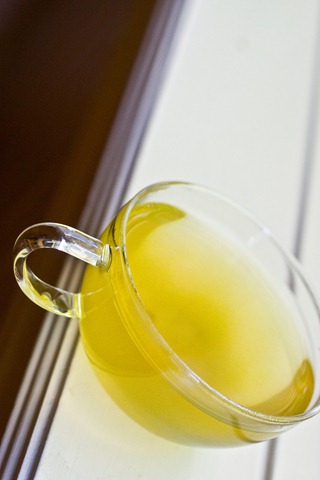 Or should I say POT!
I finally got around to trying out my Purslane weeds that I picked up from the Oakville Organic Farmer's Market on Saturday! The thought of eating weeds excites me. Remember how crazy I was about Dandelion last summer? Good times.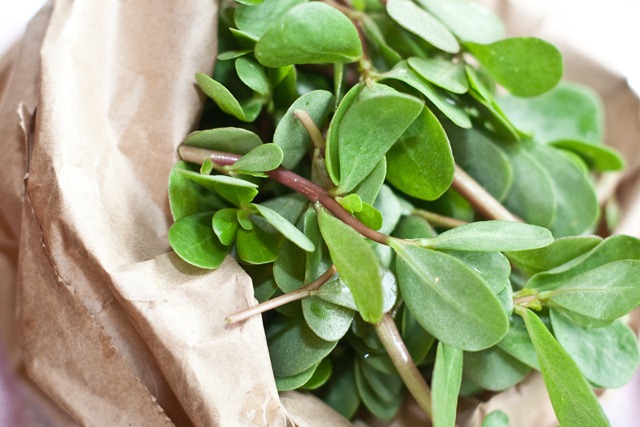 Fun Purslane Facts:
Purslane contains more Omega-3 fatty (alpha-linolenic acid) acids than any other leafy vegetable plant!
100 grams of fresh purslane leaves (about 1 cup) contain 300 to 400 mg of alpha-linolenic acid
It can be used fresh in salads or smoothies, or it can be cooked like spinach, and used in stir-frys, soups, and stews.
It also contains vitamins like vitamin A, vitamin C, vitamin B, as well as minerals like calcium, magnesium, iron, and potassium.
Also present are two types of alkaloid pigments, which pack a large amount of antioxidants!
Traditional Chinese Medicine uses Purslane to treat infections and it can also be used topically for insect or snake bites on the skin.
It contains mucilage, which is a thick, gluey substance that aids in water storage and seed germination, and to act as a membrane thickener and food reserve. For a list of mucilaginous foods, see here. Guess what made the list- chia and flax seeds!!!
[Source]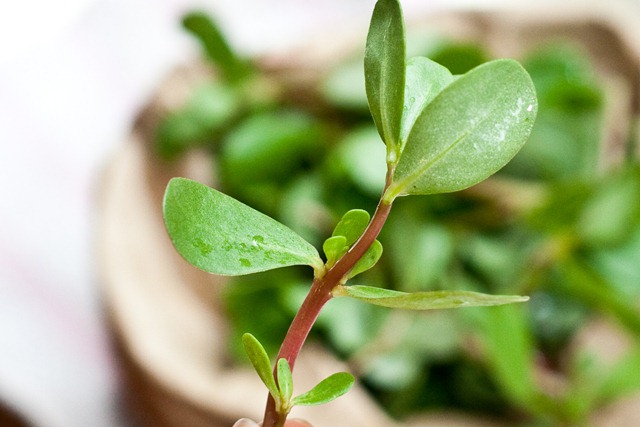 I tried a few leaves to see what it tasted like at the market and I was quite surprised at how light the flavour was. I was expecting it to be very bitter, but it wasn't.
Of course I had to try it in a Green Monster!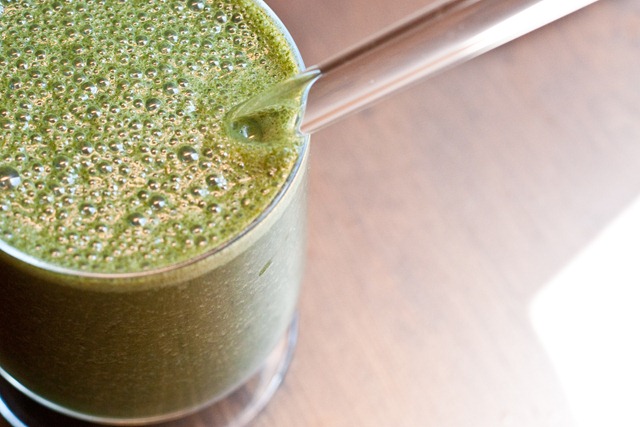 Purslane Cherry Banana Green Monster
Ingredients:
2 cups Purslane
1 cup almond milk
3/4 cup frozen pitted cherries
1/2 frozen banana
1/2 scoop Amazing Grass Chocolate Amazing Meal Powder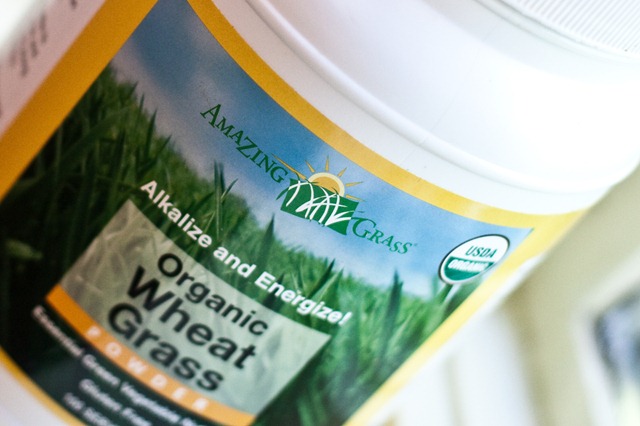 It tasted SO much better than I was expecting it to! I loved it.
The two things that stood about about Purslane:
1) The GM was very smooth, buttery, and silky– I think this was due to the Omega 3's and possibly also the mucilaginous quality.
2) There was a slight hint of citrus flavour. Some people say that Purslane can be sour, but I found it was very light and citrusy.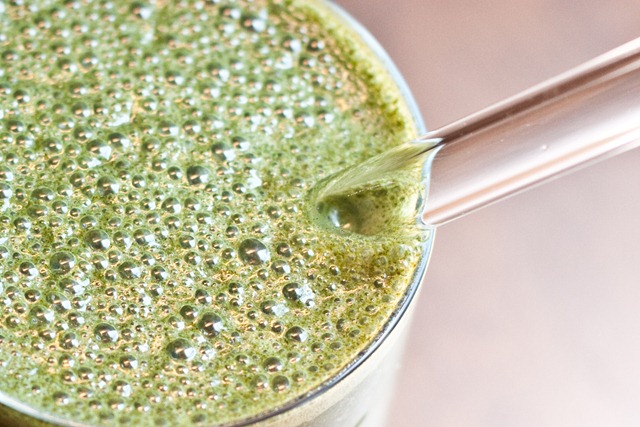 I will be buying Purslane as long as it is in season! Can't wait to get more this weekend. I also made this same GM yesterday for an afternoon pick-me-up and it gave me so much energy and kept me full for a long time.
Yay for new GREENS!
Now it's time for some of my favourite health stories over the past week!
Health News Round Up
Spotted:
Attention Local Readers: Susan and I are hosting a get together at Calico Cafe on July 11th. Please email Susan at thegreatbalancingact [at] gmail.com if you would like to join us!
Have a great day!