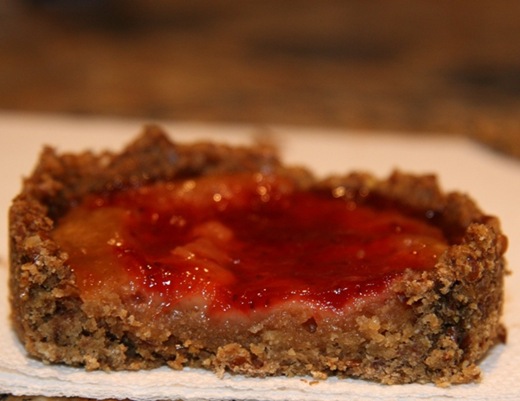 I don't know about you, but I don't think there is a better tasting combination than peanut butter and jam. The flavours just have a way of complimenting each other so well.
The other day, when I was looking to make an indulgent yet healthy breakfast treat, I knew that I had to have these ingredients in my morning snack.
Vegan Peanut Butter and Jam Glo Bites
Ingredients:
Crust
1/4 cup Earth Balance (vegan margarine)

1/4 cup sucanat (brown sugar probably works)
Filling:
¼ cup Whole Wheat Pastry Flour

Dark Chocolate chips (optional)
Directions: Mix crust together with a hand blender in a medium sized bowl. Place approx 1 tsp of crust dough into pre-greased mini muffin tin (or use 1 T of crust in a regular muffin tin). Press down to create a mini crust making sure the crust comes up on the sides a bit. Add filling, filling the tin about half only, and top with jam and chocolate or carob chips. Bake at 350F for 15 minutes. Makes 24 mini cups.
Note. You can also experiment by putting the jam on top of the crust but before the filling layer. I would suggest not mixing the jam into the filling though because the taste sort of gets lost in all of the other ingredients.
Recipe inspiration from here.
The crust turned out absolutely delicious. I think this is one of the best tasting crusts I have ever made!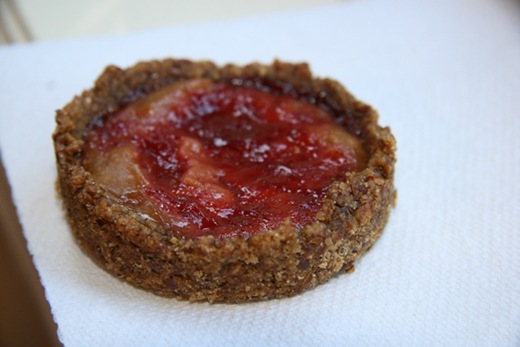 In the photo above, I used a mini tart pan. I think this was my favourite size, although the mini ones were super cute.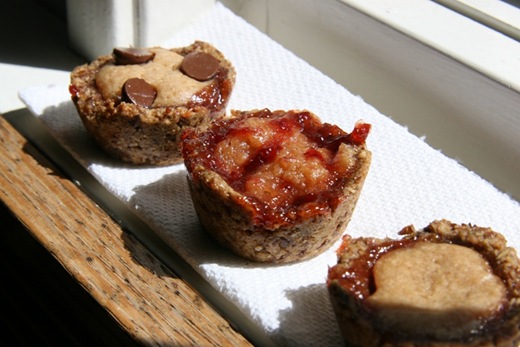 These tasted out of this world delicious!!! I am seriously addicted. They make such a fun breakfast treat on days when you just aren't feeling the regular stuff or when you want to make something special on the weekend. When they bake in the oven the whole house smells just wonderful too! Just delicious.
~~~~~~
Would you like another chance at winning a 3 pound bag of chia seeds from Chia Seeds Direct? Leave one comment below by tomorrow at 8am EST for your chance to win a 3 pound bag of chia seeds, graciously donated by Chia Seeds Direct. Contest open to US and Canadian residents only please.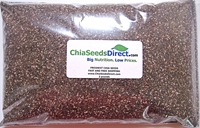 Enjoy your day!

As long as you keep a person down, some part of you has to be down there to hold him down, so it means you cannot soar as you otherwise might.
— Marian Anderson