As promised, here are the top 15 recipes that I shared on OSG in 2012. This time, I've included some of your reviews just for fun. I probably don't say this enough, but I appreciate it so much when you take time out of your day to let me know your review of a recipe, whether positive or negative. Not only does it help me improve and learn as a cook, but it helps other readers get a sense of the recipe and find out if any substitutions worked out. Thanks for a great year.
Let the countdown begin…
Tisha writes, "I just made this entire meal for my family of 6, and everyone loved it – even my kids! The walnut taco filling was fantastic and had a terrific punch of flavor that we have all loved about the veggie ground we used to use. I plan to use this walnut ground for other dishes too – maybe even in a pasta sauce!"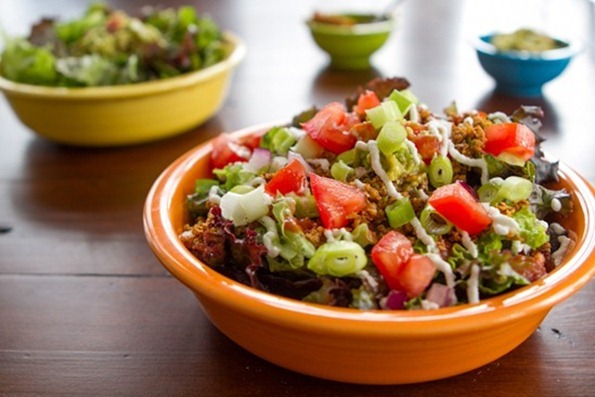 14. Black Bean, Sweet Potato, and Red Quinoa Soup
Julie writes, "I made this last night and everyone was happy. The soup is flavorful enough, with nothing too overpowering (always a concern when using cumin) so that even my 3 year old gobbled all hers right up. The most fun part (for kids…and for grownups too truth be told) was that we each got to decorate our own bowl with the fixins!"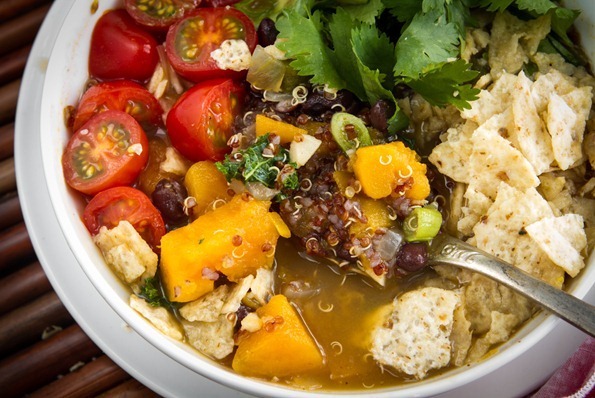 13. Healthy Chocolate Chia Pudding
Kara writes, "I'm not ashamed to admit that I just ate this for breakfast. Chia before gym = a great workout. Take that PMS!"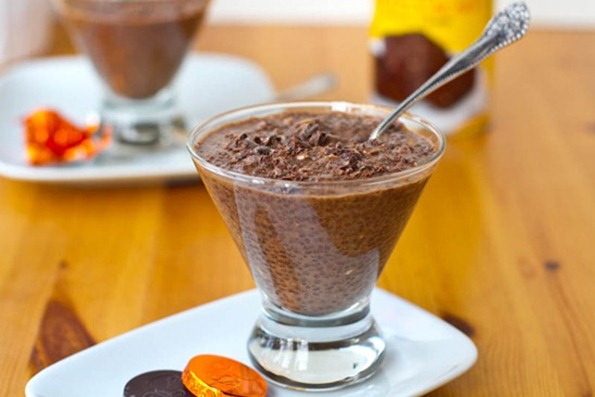 Colleen writes, "I've been making this recipe since you posted it, and it is great! We make garbanzos/chickpeas in the pressure cooker all the time, so we have them on hand for different recipes. Besides wraps, we've had this on salads, and just plain. A keeper!"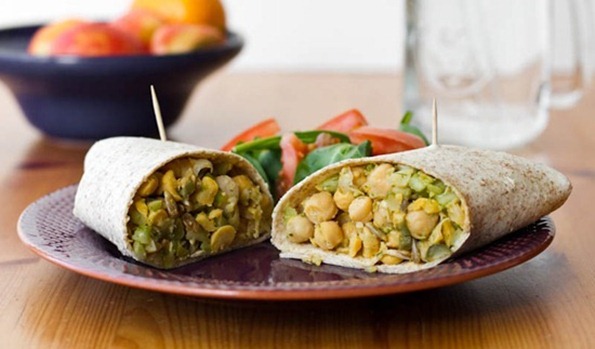 11. Slow Cooker Naked Apple Butter
Jeanette writes, "Great recipe! I just made this apple butter and it came out delicious. I love the simplicity of it (just apples!) and the different ways you can use it. I will be making more of this. Thanks for posting this recipe."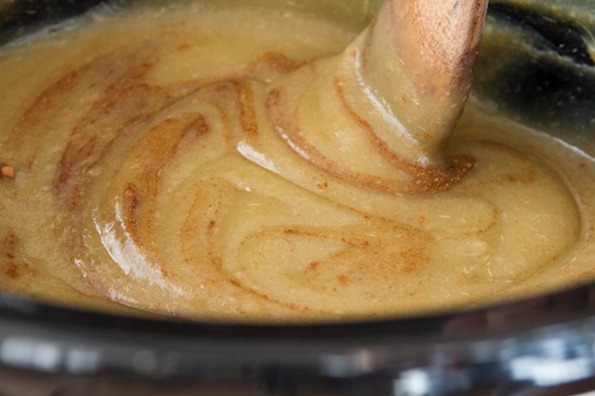 10. Early Morning Peanut Butter Banana Oatmeal
Susan writes, "Had this for breakfast – it was like heaven in a bowl on a cool fall morning. Kept me fueled for hours and thru my am workout."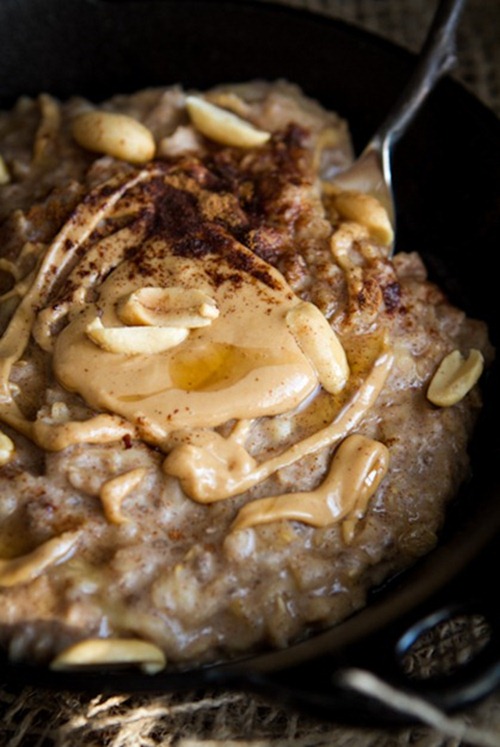 9. Creamy Avocado Spaghetti Squash Pasta
Sue writes, "I made this recipe last night. It was amazing!! So light and fresh with tons of flavor. I feel so good after I eat it!"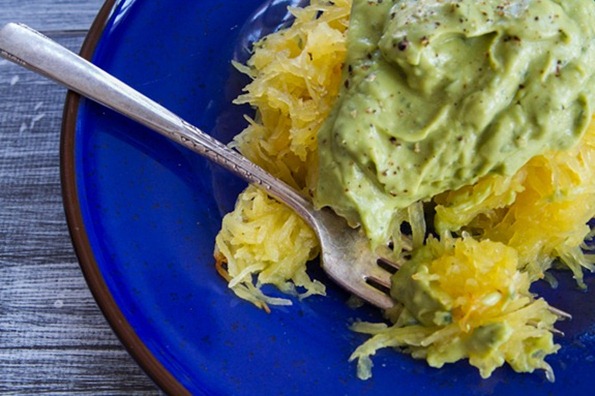 8. Mini Peanut Butter Cups in a Jar
Robyn writes, "These were so very good…only shared one with hubby….the rest were all mine!!"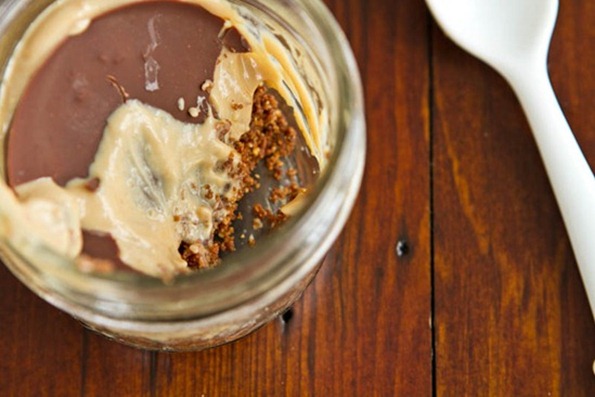 7. Layered Salad with Oil-free Orange Ginger Dressing
HD writes, "Made this for lunch this week (packed the salad in five containers and the dressing in a sixth) and really liked it! It's a super-easy idea for work lunches and it kept me full from 12:00 all the way to 5:00, through my hour-long strength training class and then right up to 7:00 or so when I had a chance to have dinner!"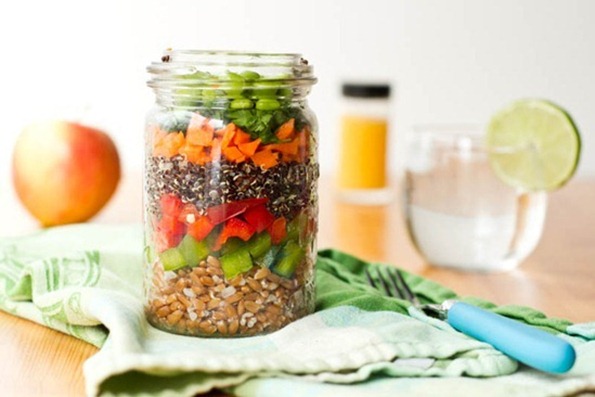 6. Spicy BBQ Chickpea Burgers and Baked Crispy Fries
Renee writes, "I made these last night…SO GOOD! Whenever I make something from your blog, my husband always asks if the recipe comes "husband approved" (like the crispy tofu!). Whether or not these were approved by your husband, these were approved by mine!"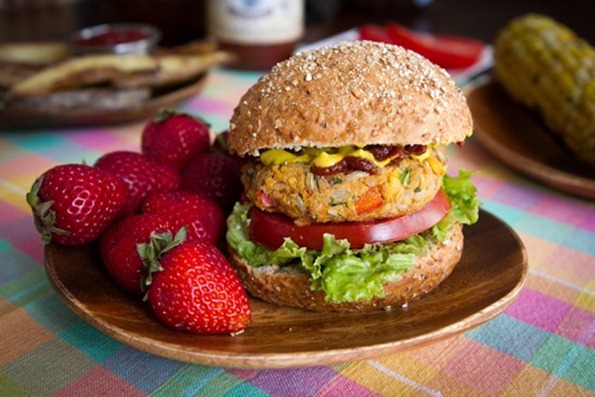 5. Healthy Chocolate Chip Cookie Dough Dip
Vivienne writes, "I just made this, and it is unbelievably delicious!! I was too lazy to make cashew butter, so I used peanut butter instead. Kids loved it too! I could just eat this all day…"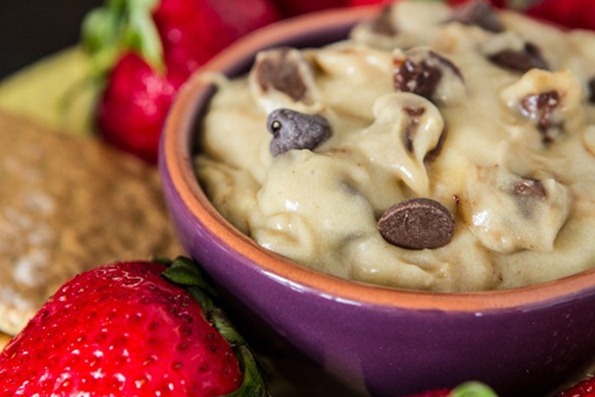 4. Glazed Lentil Walnut Loaf revisited
Natalie writes, "Just wanted to let you know I made this last night. I had made the lentils the night before so I had to chop and put together. I changed the glaze a bit – I made it with ketchup, brown sugar, water and dry mustard. It was good last night, but absolutely phenomenal for lunch today (as I type this). I think next time I'll make it on the weekend when I have more time so I can just heat it up one night for dinner. Easy and delicious.
PS – I was really surprised how similar to a meatloaf this is. My boyfriend commented that you almost get the same texture as with ground beef! But so much better for you!"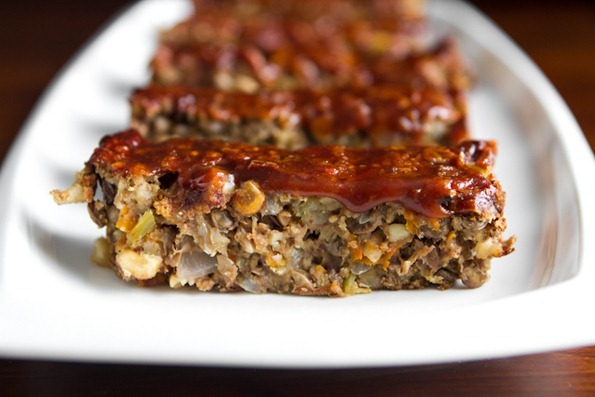 3. All Natural Pumpkin Butter from Scratch
Andrea writes, "Just made this deliciousness this morning!! Out of this world good! I just had a baby and am excited at how good the puréed sugar pumpkin was all by itself! Baby will love it!"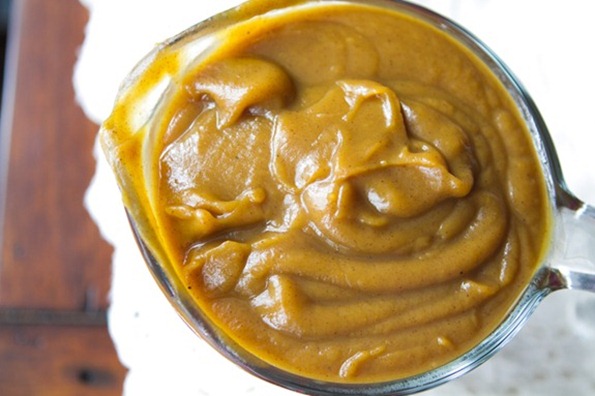 2. Roasted Butternut Squash with Kale and Almond Pecan Parmesan
Suzie writes, "Have cooked this butternut squash recipe twice in a week- my husband adores it. The nut Parmesan is fabulous and I will use it on a multitude of other dishes- thank you."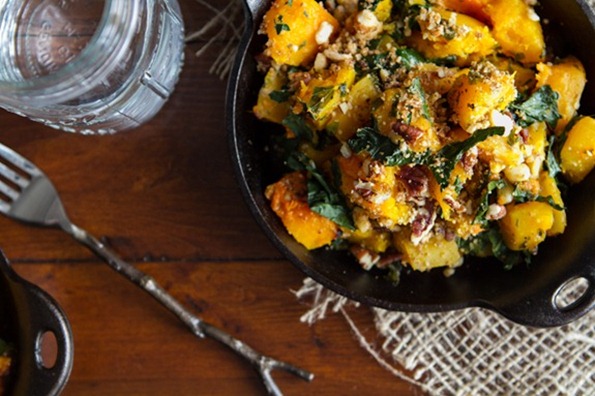 1. Creamy Pumpkin Pie Smoothie for Two
Cassidy writes, "I made this and drank the whole thing in one sitting. Oh my sweet Jesus, was it GOOD. Thanks for sweetening up my Halloween with this treat."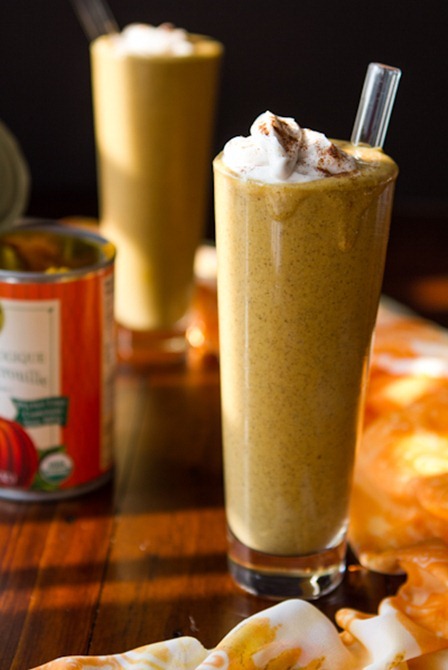 For #16-30 in 2012, please see this post.
10% off – Oriya Organics
In other news, I want to let you know about a new sponsor of the site – Oriya Organics – a business dedicated to creating certified organic, non-gmo, vegan, and raw whole food supplements. I'm personally a big fan of their Super Green Medley powder and use it several times per week for a quick nutritional boost.
Oriya is offering a 10% discount for Oh She Glows readers this month! Just enter the coupon code sheglows to receive 10% off your order. Additionally, shipping in Canada and the US is FREE in January and you'll also receive a free shaker bottle with your order.