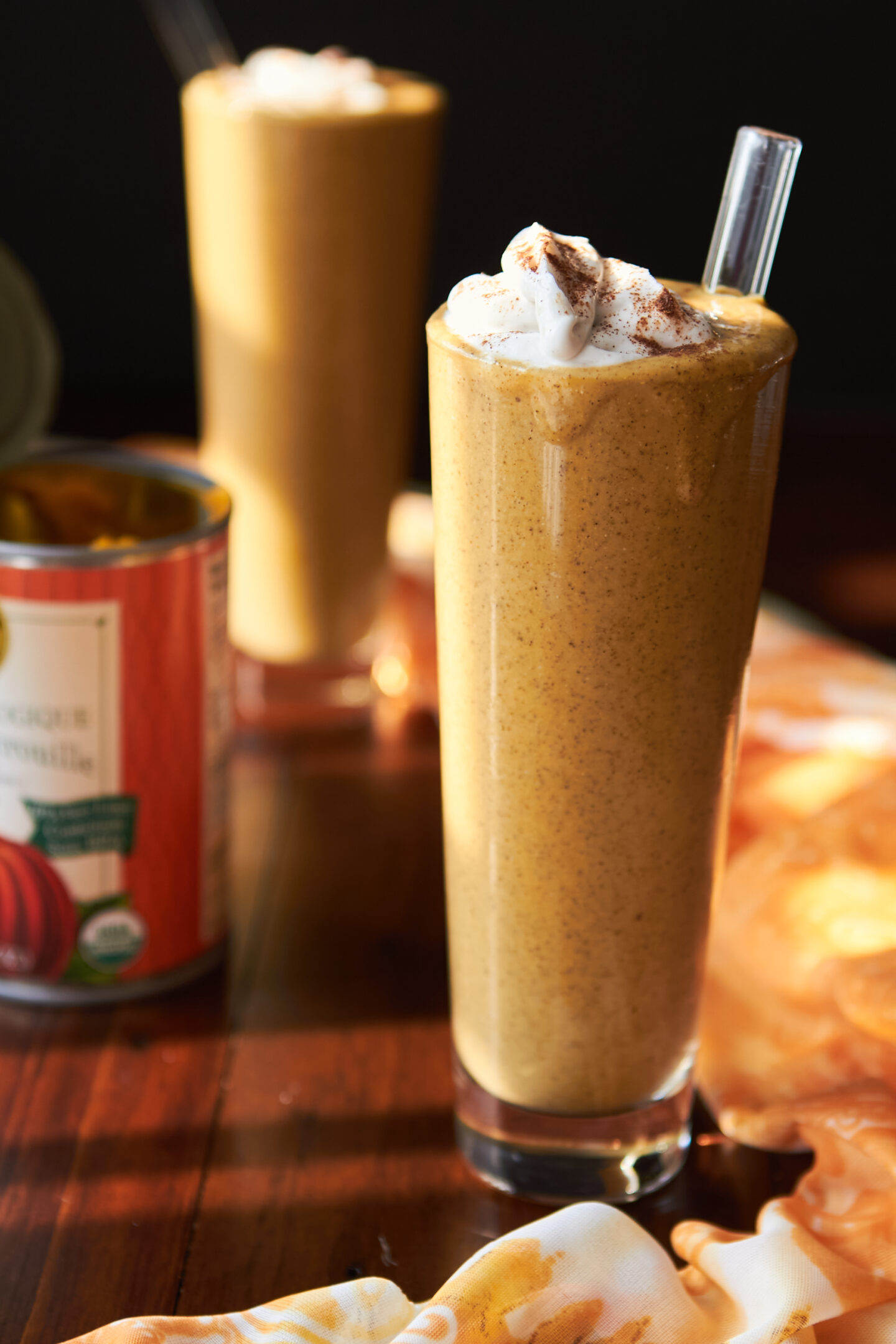 Another weekend is upon us! You know what that means – kicking back, unwinding from a busy back-to-school week, and making this creamy pumpkin pie smoothie to reward all your hard efforts. Whoever said you shouldn't reward yourself with food really needs to try this smoothie. Seriously!
Thanks to adding soaked rolled oats and chia seeds, this smoothie is extra thick and has a bit more staying power than most. I think it's my best pumpkin smoothie to date! Enjoy it for a snack, breakfast, or even dessert. If it's still hot where you are like it is here, you might find yourself cooling off with this smoothie outside. Extra ice, is a must. Oh, and if you are feeling crazy top it all off with some homemade Coconut Whipped Cream – I know you've been waiting for the perfect recipe!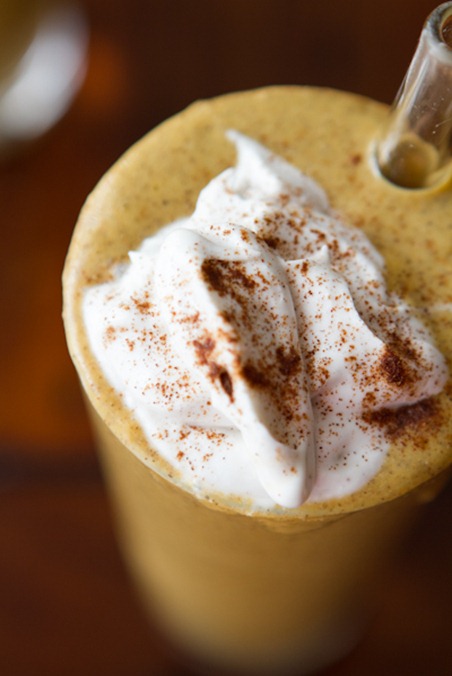 The best part is this recipe makes 4 CUPS worth (yes!), so if you are feeling generous you can share it with a loved one. Or if you are lucky and have a husband who doesn't like pumpkin, you get it all to yourself. Double yes. I have one of these glasses wrapped up in the back of the fridge for later. [Later probably meaning, as soon as I hit publish on this post…]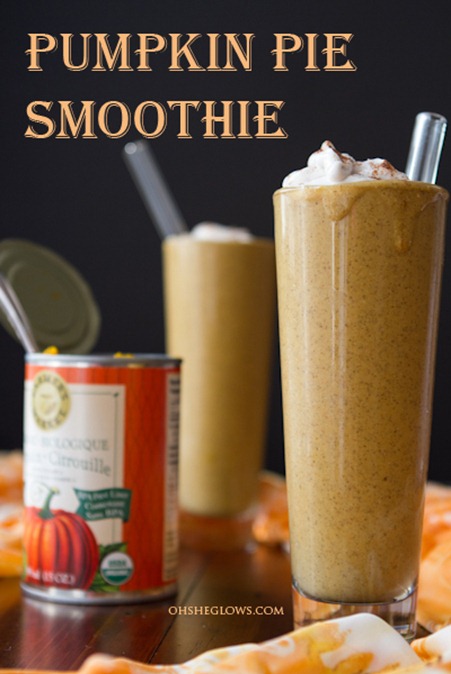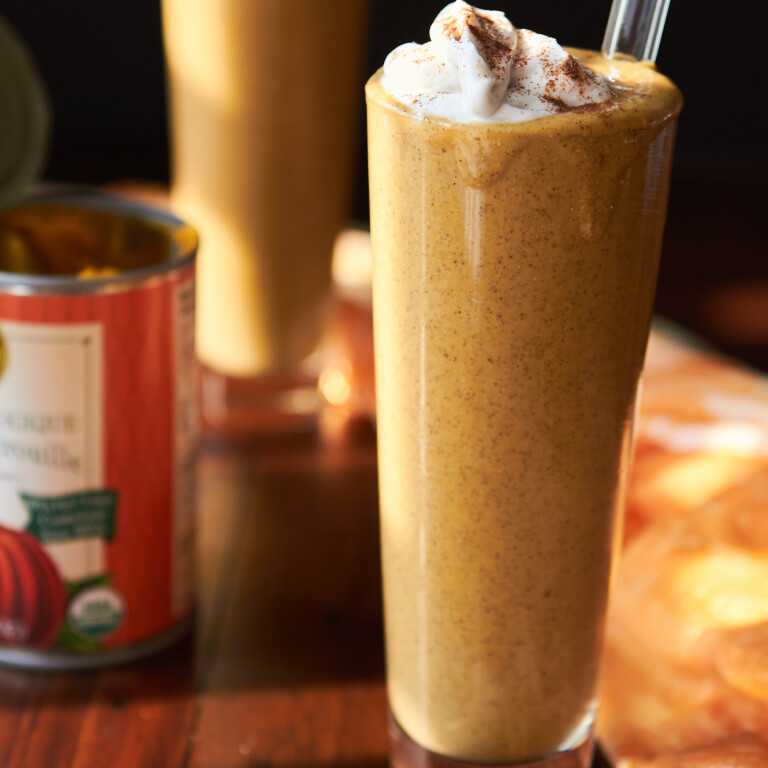 Creamy Pumpkin Pie Smoothie for Two
Vegan, nut-free, oil-free, soy-free

Yield

4 cups
Prep time

Cook time

0 minutes
Total time

Ingredients
2 cups almond milk
1/2 cup rolled oats
2 tbsp chia seeds
1 cup canned pumpkin
1/2 tbsp blackstrap molasses
1 frozen ripe banana
2 tsp cinnamon
1/2 tsp ground ginger
1/4 tsp ground nutmeg
1.5-2 tbsp pure maple syrup
Coconut Whipped Cream, for garnish
Directions
In a medium-sized bowl whisk together the milk, oats, and chia seeds. Place in fridge for 1 hour or preferably overnight.
Add soaked oat mixture to blender along with the pumpkin, molasses, frozen banana, and spices. Blend until smooth. Add about 5 ice cubes and blend until ice cold.
Add maple syrup to taste. I found 1.5 tbsp was perfect for me.
Serve with Coconut Whipped Cream and a sprinkle of cinnamon on top!
Nutrition Information
(click to expand)
2 years ago: Muhammara Roasted Red Pepper Walnut Dip