Happy Friday to YOU :)
It was beautiful outside this morning and I decided my workout was now or never before the craziness of the day sets in.
However, I only had about 15 minutes this morning because I had a bunch of shipments to prepare before the Fedex man arrived. I decided to maximize the 15 minutes and do some outdoor speed work!
In A Hurry 15 Minute Run
Warm up: 2 minutes walking + 1 minute jumping jacks
Speed interval #1: 800 metres (1/2 mile) in 3 mins. 40 seconds
Rest: Walk for 1 minute
Speed interval #2: 800 metres (1/2 mile) in 3 mins. 42 seconds
Cool down: 3-4 minutes walking
Total time: Approx 15 mins.
It was awesome!
Before I left I had half of a Classic Glo Bar for some fuel.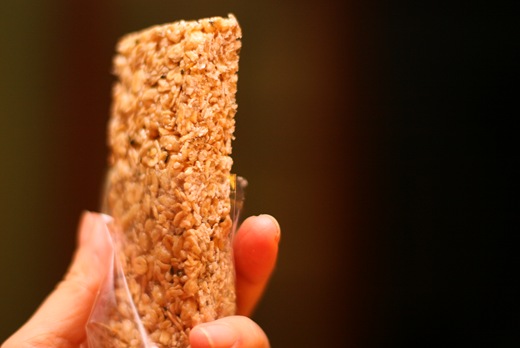 Upon return, I had this glowing Green Monster: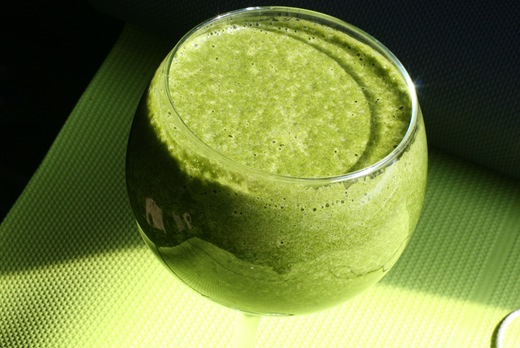 Ingredients: 1 frozen banana, 3 kale leaves, 1 scoop Amazing Grass Chocolate meal, 1 tablespoon chia seeds, ice, 1.25 cups almond milk.
Nothing is better after a run!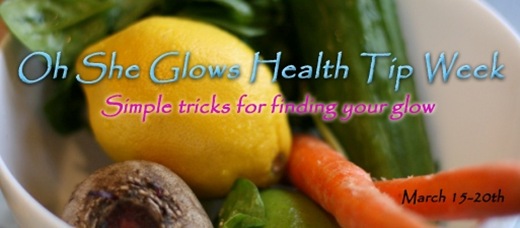 Health Tip #4: Practice the Three C's Of Exercise
This is what I like to refer to as keeping your exercise:
1) Challenging
+
2) Consistent
+
3) Considerate
1) Challenge Yourself:
Over the past year I have done the following challenges to shake things up:
I have also trained for and run a 10k race, 10 miler, and 2 half marathons (recaps found here). Currently I am training for my 3rd half marathon (May 30th) and I am also on month two of the Booty Camp fitness DVD. I find that challenging my body in news ways gives me the best results and it also prevents workout boredom!
2) Be Consistent:
To see results from exercise, consistency is also key. In the past I always wanted a quick fix. I wanted to diet and workout and be at my goal weight in a couple weeks. Over time I realized that this crash dieting and exercise mentality would set me up for one thing- failure. Now I look at the big picture with exercise and my aim is to be consistent over the long-term.
Take this morning for example, I could have totally blown off exercise due to my busy day, but I decided to use what time I had even if it was less than normal and not according to my training plan. And you know what? I felt great afterwards, even with just 15 minutes!
Change takes time- especially physical changes- so be persistent with your efforts and when you least expect it, you will notice some great changes.
3) Be Considerate:
Don't expect perfection. Consistency is great, but you also need to respect your body and its' limits. If you are sore and tired, give your body rest. Do not push through an injury or a nagging pain that you think might turn into an injury. A few days off exercise is much better than 2 months off exercise. It took me a long time to realize that it is OK if I miss planned workouts. This week I definitely missed a few workouts (including a long run), but really it is not the end of the world. Life happens!
Would you consider your workouts challenging, consistent, and considerate? Why or why not? Is there anything you want to change about your workouts or your approach to exercise?
See you later for a Health News Round Up. :)
Have a great Friday!