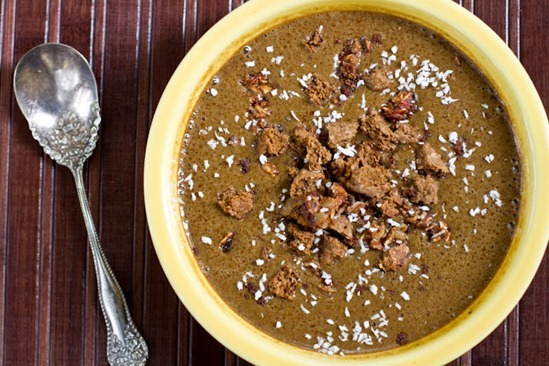 Before I became a vegan, I never really put much thought into getting the proper amount of vitamins and minerals. When I was struggling with an eating disorder, I would restrict my calories to an unhealthy level, exercise intensely 7 days a week, and eat mostly processed 'fat-free' foods. When my body couldn't take the starvation any longer, I binged on sugary processed junk food, often consuming 2,000-2,500 calories in a single sitting. Round and round the emotional rollercoaster went for years.
Not surprisingly, aside from being miserable, I also suffered from vitamin deficiencies, including low iron levels. Deep down I was concerned that I was harming my body, but I was so caught in the disorder I didn't feel like I could change. I also felt like being a certain size or weight was much more important than being healthy.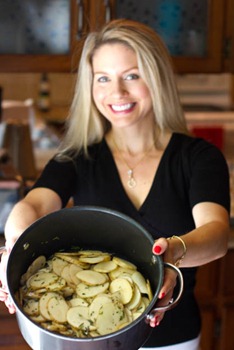 Boy, how things can change.
Slowly but surely I turned a new page in my life, by renewing my focus on my health and decreasing my focus on my weight. I took all that negative energy and flipped it into something positive.
These days I don't care much about calories, but I do care about eating quality food and getting proper nutrients.
These days I don't care about the number on the scale, but I do want to feel in shape and fit into my clothes.
These days I don't care if something is fat-free, sugar-free, or low-carb, but I do care if it makes me feel good when I eat it.
These days I don't care if every day is the picture of perfect health, but I do strive for an overall balance in the "big picture".
These days, I'm a whole lot happier than I used to be.
And those vitamin levels? Right where they should be.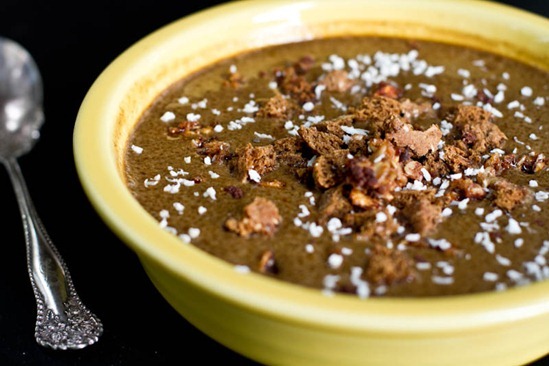 [print_this]
Iron Woman Gingerbread Smoothie
As women, we're about twice as likely to suffer from iron deficiency as compared to men. If you are a vegetarian or vegan, you're even more likely to suffer from an iron deficiency at some point in your life, especially because plant-based sources of iron are more difficult to absorb than animal-based sources. This gingerbread smoothie is packed with blackstrap molasses which is a wonderful vegan source of iron. One tablespoon has 3.5 mg of iron and I like to sneak in two tablespoons into this smoothie. Add in some chia seeds and you will up your iron even more. Just be sure to take iron-rich foods with Vitamin C to help increase the iron's absorption.
Adapted from my Gingerbread Vegan Overnight Oats.
Ingredients:
1 cup non-dairy milk (I use Vanilla Almond Milk)
1-2 tbsp blackstrap molasses (I use 2, but add to taste as it's strong)
1/2 tsp ground cinnamon
1/4 tsp ground ginger
1 tsp vanilla extract
1 frozen banana
1 tbsp chia seeds (also high in iron!)
2 ice cubes
Peanut Butter Graham crackers + coconut, for garnish (optional)
Place all ingredients except for molasses into the blender and blend until smooth. Now add the molasses, a bit at a time, to taste. You may find that you only want 1 tbsp of molasses or maybe 2 tbsp if you like the flavour like I do. Serves 1.
[/print_this]
Blackstrap molasses is one of my favourite vegan iron sources! And so fitting for September 1st.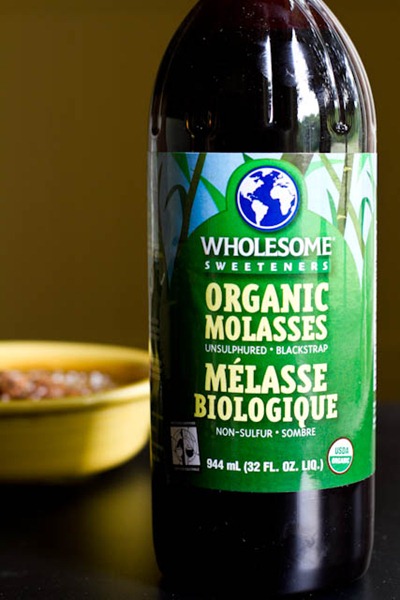 In two tablespoons of molasses you get a powerhouse of iron and other nutrients:
7 mg of iron
Approx 350 mg calcium (more than a glass of cow's milk!)
Over 1000 mg potassium
As well as Vitamin B6, magnesium, copper and more
For more info about molasses, check out World's Healthiest Foods.
I LOVE this smoothie. It tasted like a big bowl of gingerbread, much like my Gingerbread Vegan Overnight Oats.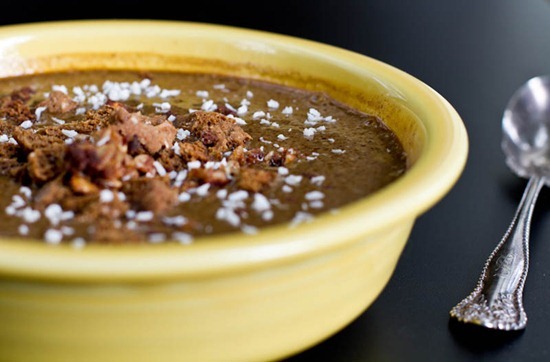 Be sure to enjoy this smoothie (and other iron rich foods) with Vitamin C to help the iron absorb and also avoid consuming it with caffeine which decreases the absorption. Other iron-rich foods include whole grains, sunflower & pumpkin seeds, dried herbs, lentils, cooked spinach, tofu, beans, dried apricots, cocoa powder, etc. It is generally recommended that adult females need between 15-18 mg of Iron per day, but everyone's needs will differ depending on activity level, menstruation, and other factors.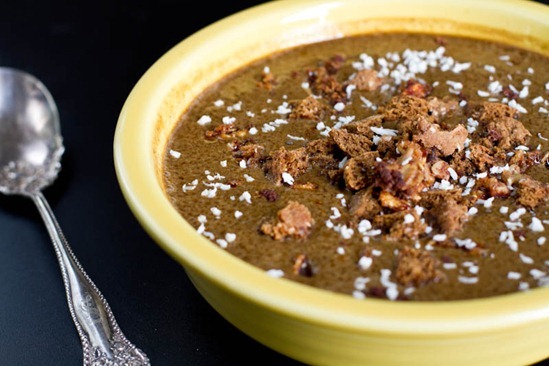 I told Eric how much iron was in this smoothie and he said, "That's good, but does it taste like motor oil?"
I almost spit the smoothie across the room from laughing. Oh brother.
Lululemon Giveaway Winner!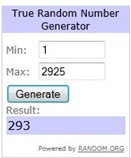 The winner of my $50 Lululemon giveaway is…#293- Danielle!! She wrote, "Love your blog, you're too kind with the giveaways!"
Congrats! I emailed you this morning to collect your shipping info. :)