Happy Friday Night!
I had a proud moment this week that I forgot to tell you about!
I was really tempted to go tanning- yes tanning bed – before our vacation. I kept thinking, man my skin is so pale and would look better with a tan. I almost went this week…I was so close to going…and then I made myself re-read the Love Your Skin Movement. That was all I needed to kick myself in the butt for even thinking I needed a tanning bed!
I think women especially need constant reminders that it is OK to be PALE- or whatever colour you are supposed to be!!!
Whew that feels good to get out. :)
Dinner was what I like to call- Use Up As Much Food In The Fridge As Possible! ;)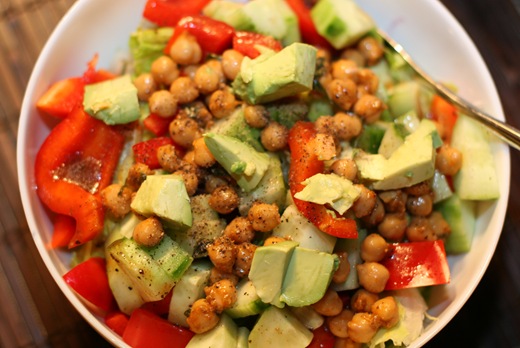 Everything But The Kitchen Sink Salad
Romaine
Avocado
Red Pepper
Chickpea and Spinach dish
English Cuke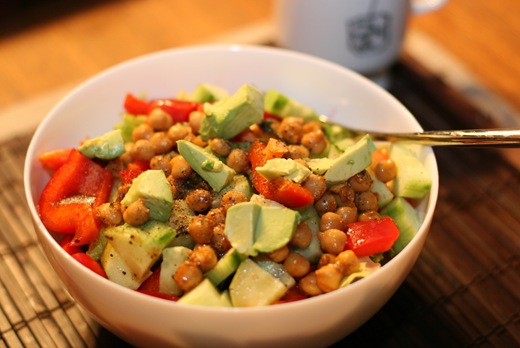 I also had a bowl of spaghetti because we had to use up a bottle of sauce!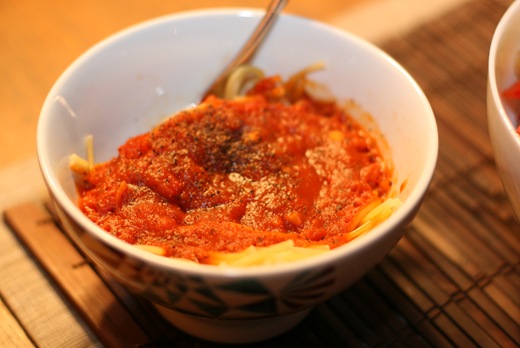 Totally uncomfortably full right now. Volume food overload…oops.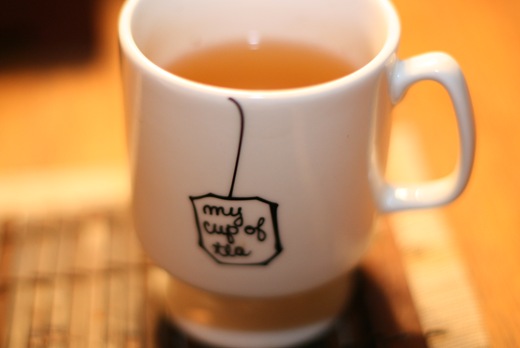 It is time for another HNRU! This is starting to be one of my favourite ways to wind down the work week. I hope you enjoy some of my favourite health links from the past week.
Health News Round Up
Are Meaningful conversations the Key To Happiness? – NY Times
A Healthier Pot Pie- in a Skillet – Fat Free Vegan
Fuel Right- How To Avoid Crashing on Runs – Globe and Mail
5 Ways To Slow Down Your Meals – Fit Sugar
More reasons to get up an hour earlier – My Revolution
Another Quick and Easy Salad Dressing- Cayenne Tahini Dressing – Kristen's Raw
10 Tips For Making Your Fries Crispier – Health Foodie
10 Celebrities Who Have Run A Marathon- and Their Finishing Times – That's Fit
Are Female Hunger Levels Tied To the Monthly Cycle? – Kath Younger via Breathe
20 Minute Circuit Workout For Buff Brides – Fitness Magazine
~~~
I was telling Eric about our stay in Orlando (we are staying at Caitlin's for two nights!) and Eric was asking about Caitlin's husband. He goes, 'Oh he is the baker, right?' and I said, 'No, that is Kath's husband!' lol…it was cute. It's really funny because he can match up several bloggers to their blog names…I always joke that we should have a husband/boyfriend blog trivia show down.
Tonight's question- how would your significant other (or whoever you talk blogs to in your life) do in a blog trivia? Do people in your life know much about the blogs you read each day? Do you talk to them about it?
Sometimes, I start telling people (like my hairdresser) about blogs…and I am always baffled when people tell me they didn't even know food blogs existed! It's hard to believe, but true. ;) I would guess maybe .05% of the population knows about food blogs.
My friend is coming over in a few minutes to do a manicure on my nails…very excited for this! I never paint my nails anymore being a baker and all, so it will be fun to have them done for a couple weeks. Not sure if I will have time to blog tomorrow morning…if not, see you in the Sunshine State!