*waves hello*
I had such a ball reading your comments in my post on foods you loved as a kid. I think I added about 50 more to my list after reading yours. I can't believe some of us ate the same things- like sugar sandwiches!?! ;)  I think kids lose their teeth for a reason…
Looky who finally got some snow…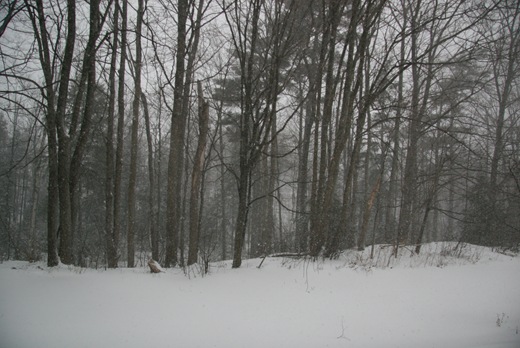 Comfort food coming right up…!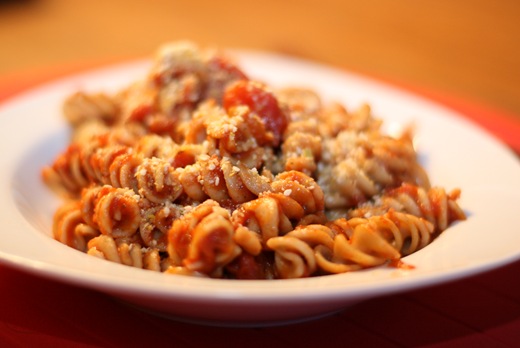 Rotini Tomato Pasta with 3 Minute Vegan Parmesan Cheese
I am not a huge pasta fan, but once in a while I do get a craving for it. One thing I have not had since going vegan is Parmesan Cheese. I was excited to find out that making a vegan version is really simple and involves just three ingredients and takes less than 5 minutes! The recipe I used is from Veg Family.
Vegan Parmesan Cheese ingredients:
Directions: Toast sesame seeds until lightly browned and then throw all ingredients into a blender. Process for 30-60 seconds. Enjoy your vegan parmesan cheese!
I cannot even tell you how excited I am over this!!!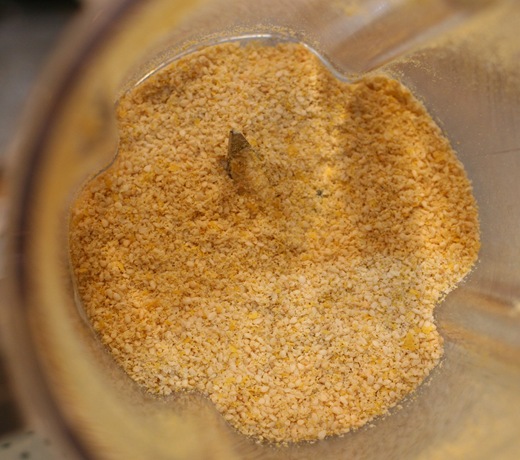 It didn't taste exactly like Parmesan cheese, but I loved it just the same. It made the pasta come alive! I can already see myself sprinkling this on soups, casseroles, lasagna, etc. YUM!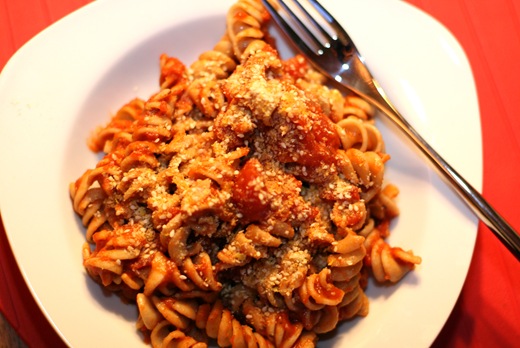 With pita wedges: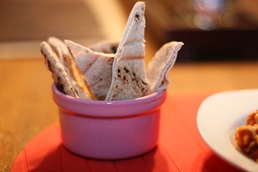 You will not regret making this…trust me on this one!
Eric LOVED it…said he liked it just as much, if not more than Parmesan.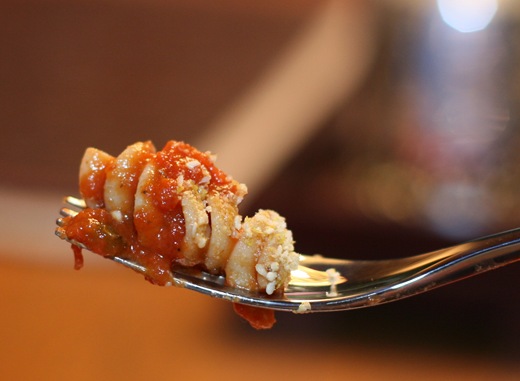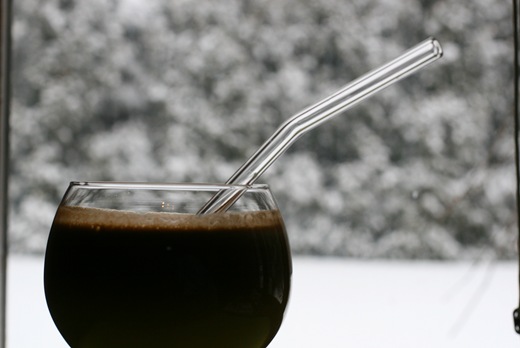 David Leonhardt from Glass Dharma recently sent me some of his hand-made glass straws to review. I was really excited to try out these straws given how many Green Monsters and juices that I drink each week.
Hello, my name is David Leonhardt.

I've been a lampworker (glassblower) for over 10 years. My wife, Gail & I recently moved from the Sacramento, CA area, to our dream of living on the Mendocino Coast. 

I started doing some work for a local glass shop in town and noticed that the owner had glass drinking straws for sale. I had never heard of these before and I am always intrigued by something made out of glass that I hadn't thought of.  I was struck by the unique elegance in such a simple item. 

I immediately recognized that here was a partial solution to our "plastics problem".  Now, granted, there are a lot more plastics in our world than just drinking straws, but bear with me a minute and let me put things in perspective … As of March 2008, McDonald's serves an average of 52 million meals PER DAY!  (Per their website) How many of those served do you think were given a plastic straw?  I hope it is becoming obvious just how big of a problem these pesky little plastic straws can be.  Remember, this is just from McDonalds!! 
Crazy, eh?
Nothing makes me more happy than seeing people follow their dreams! Rock on David.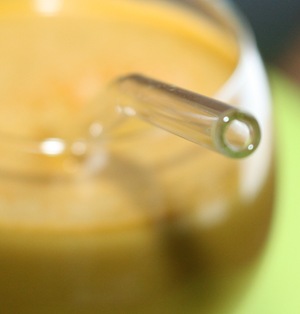 Today I would like to review the Beautiful Bend Glass Dharma Straw.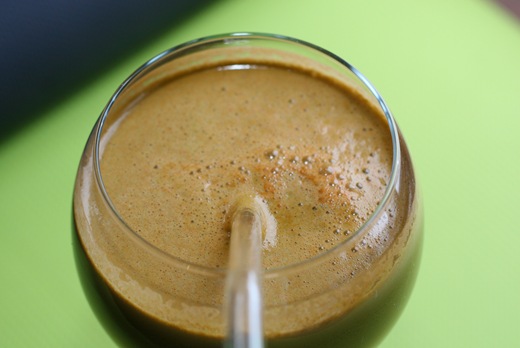 In the juice: 1 pear, 1 carrot, 1 cuke, 1 piece ginger…down (up?) the tube!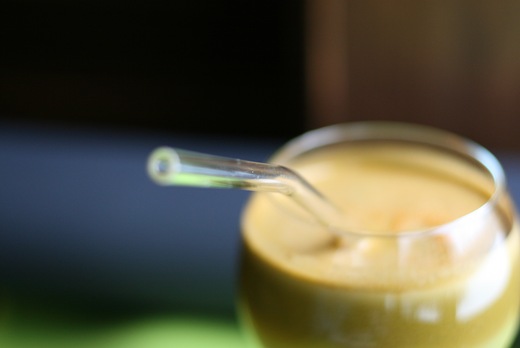 My review:
I fell in love with the straws as soon as I saw them. They give such a fun elegance to any drink and it made my juice experience really fun. The best part about the straws is that David offers a Lifetime Guarantee Against Breakage which makes the straws risk free. They are also dishwasher safe, which is nice, because we all do enough dishes! I think these straws would make a unique gift for yourself or a loved one- maybe a Green Monster lover, perhaps?
Would you like a chance to win a $25 gift certificate to Glass Dharma???
Simply leave one comment below. Open to CAD or US residents only please. Contest ends Thursday Feb. 25th at 8am EST! Goodluck!!
~~~
Size Healthy around the blog world:
Glo Bakery:
Adore (s'more) Glo Bars are back! As well as more variety packs, Run (pre-workout), Renew (post-workout), and Chi bars. Click for the shopping cart.
It's Hockey Night In Canada!!!!!!

How would you like a job where, every time you make a mistake, a big red light goes on and 18,000 people boo?
~Jacques Plante