Good morning!
Last night Eric and I started watching a new TV show called Lie to Me. Has anyone else seen this? We LOVED it! It really appeals to my love for forensic psychology and touches on the research that I learned in my law & psychology courses in university. Two thumbs up! We have two seasons to catch up on now…yippee!
It is finally raining and has slightly cooled off today. We are all rejoicing and the plants are soaking up the water like a sponge. I decided that today's weather called for some hot oatmeal…
Today I decided to try banana soft serve on hot oats! I have heard of a few people trying this and liking it and I thought the combination of the cold soft serve and the hot oats would go really well together, so I gave it a shot.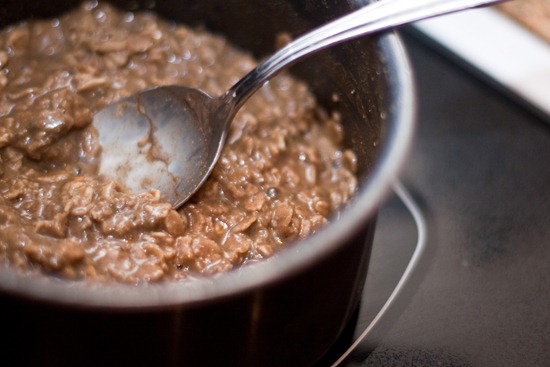 For the hot oat portion, I made my VOO recipe- 1/2 cup oats, 1.25 cup almond milk, 1/4 scoop Amazing Grass Chocolate Amazing Meal, and chia seeds (only used 1/2 tbsp today because I didn't want my oats too thick).
Then I made peanut butter banana soft serve by processing 1 frozen banana with 1 tbsp peanut butter: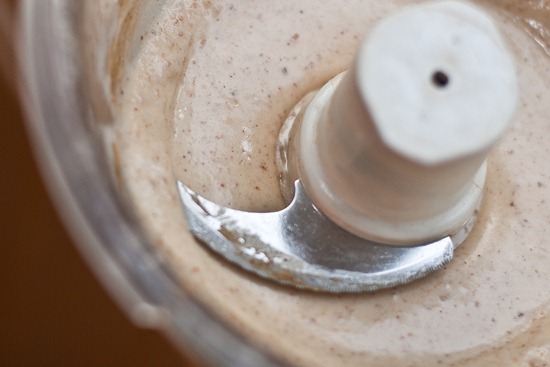 Then I scooped the hot oats onto a bowl following by the PB soft serve, cacao nibs, and unsweetened coconut: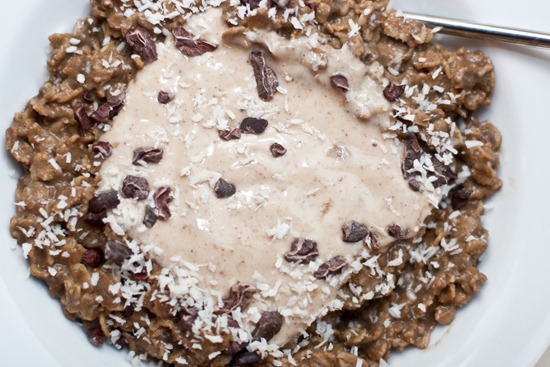 The perfect breakfast for a rainy day?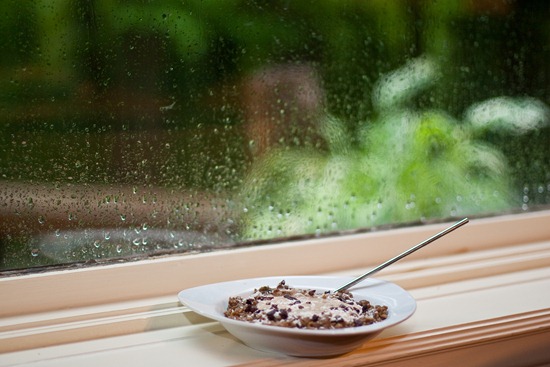 I thought these were just OK, but I mostly just enjoyed the parts with banana soft serve. I much prefer cold vegan overnight oats, but that is not too surprising because I have never been a big hot oatmeal fan. I find they are much more refreshing when cold.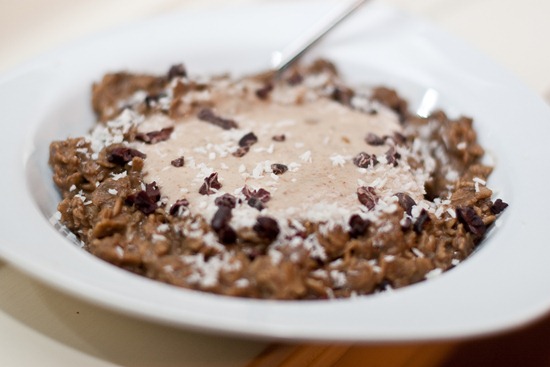 and hot Japanese sencha green tea!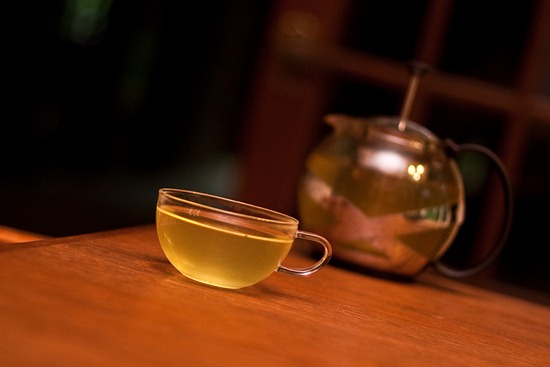 This is a loose leaf Bodum tea pot for those of you who were asking. It works great for making huge pots of loose leaf tea!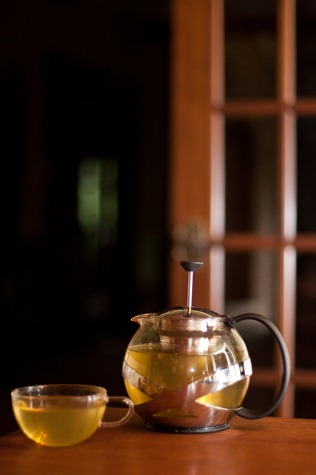 Have a great Friday!