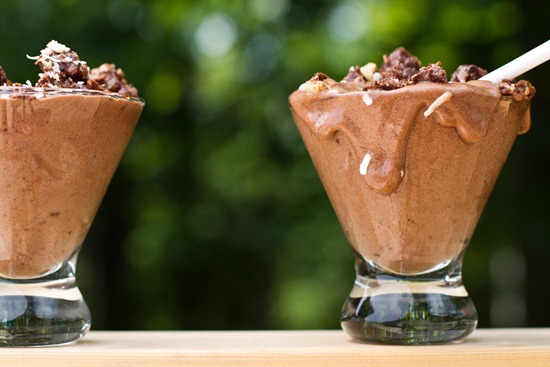 Over the past few months, Eric has been taking a Project Management Course to get his Project Management Professional (PMP) certification. It hasn't been easy on him juggling work, the 3.5 hour daily commute, studying, and building the deck at the same time! We've been looking forward to the completion of the course so he doesn't have to spend his evenings studying.
He was under a lot of pressure to pass because his work was paying for the course and no one wants to tell their boss and coworkers they failed the exam. We joked that he probably studied more for this exam than for all his exams combined in university!
Wednesday, Eric wrote the 400-question PMP exam and he passed with flying colours! Whew.
We celebrated, Blizzard style… :)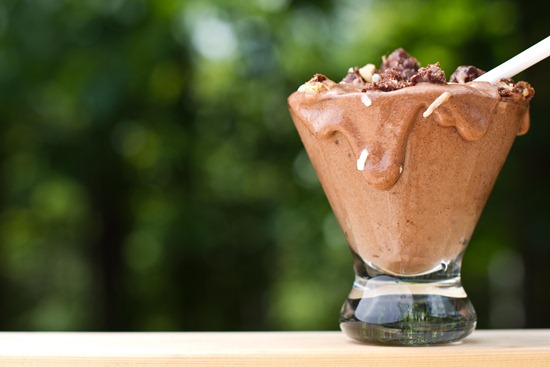 I loved reading through your comments on what Blizzard flavours I should make next! So many great ideas. For my 3rd version, I decided to make a spin-off of DQ's Brownie Batter Blizzard: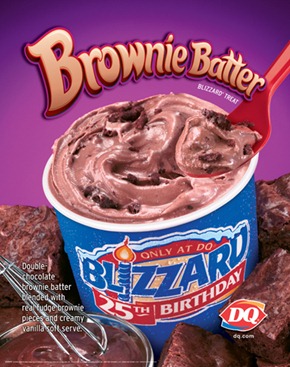 [source]
It boasts, 'Double chocolate brownie batter blended with real fudge brownie pieces and creamy vanilla soft serve'
Yes please!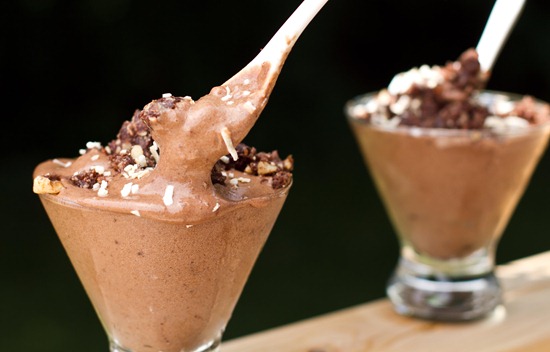 My previous two versions below:
Chocolate Chip Cookie Dough Blizzard                         Peanut Butter Chocolate Crunch Blizzard
The first thing I did was whip up some double chocolate brownie dough balls in the food processor.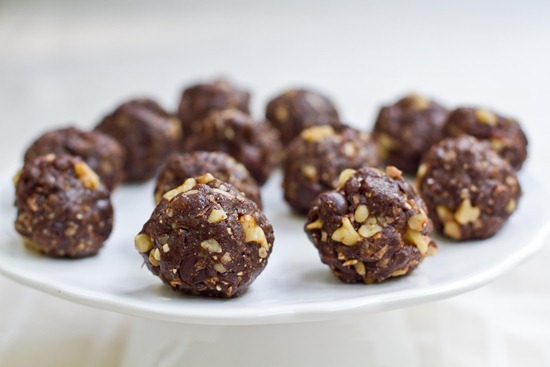 [print_this]
Double Chocolate Brownie Dough Balls
Adapted from Chocolate Chip Cookie Dough Balls.
Yield: 12 balls
Ingredients:
1/2 cup raw cashews
12 Medjool dates (1 cup packed & pitted)
2 tbsp cocoa powder
1/2 tsp pure vanilla extract
1 tbsp pure maple syrup
1/4 tsp kosher salt, or to taste
1/4 cup chocolate chips
1/4 cup shredded unsweet. coconut
1/4 cup chopped walnuts
1. In a food processor, add the cashews and process until a fine crumb. Be sure not to over process and release the oils too much.
2. Now add in the pitted dates and process until chunky. Add in the rest of the ingredients (except walnuts) and process until a dough forms. Stop to scrape down the sides of the bowl as necessary. Pulse in walnuts so they remain chunky. Add a bit more liquid sweetener if dough is too dry.
3. Form into balls and store in fridge or freezer.
[/print_this]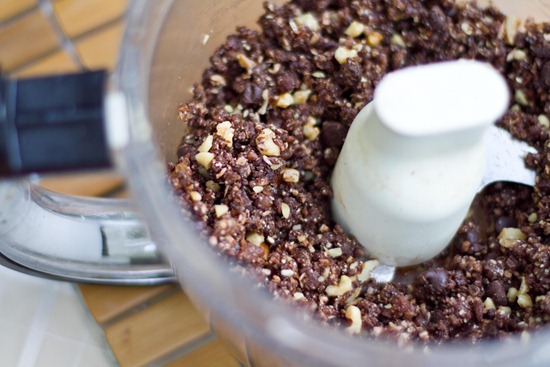 Double chocolaty.
Crunchy.
Nutty.
Chewy.
Sweet & salty.
What's not to love?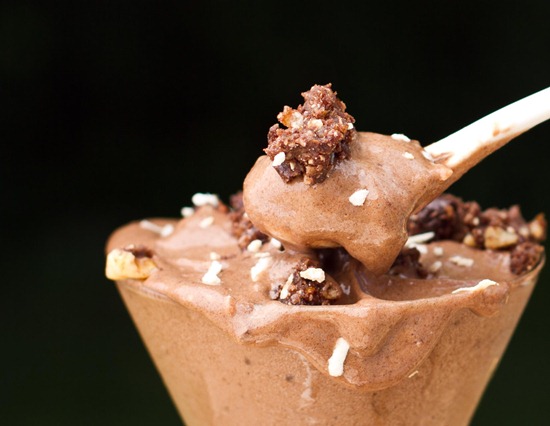 Double Chocolate Brownie Dough 'Blizzard'
Banana Soft Serve or your favourite ice cream
Cocoa powder & peanut butter, to taste
Brownie dough balls (from above)
Toasted coconut, for garnish
1. In a food processor, process your desired amount of frozen bananas until a creamy soft serve forms. We use 3 large bananas for 2 people. OR, simply grab your favourite ice cream and scoop it into the processor.
2. Add cocoa powder and peanut butter, to taste and process until combined.
3. Crumble 2-3 brownie dough balls into the processor and pulse until just combined.
4. Scoop into bowls or glass and crumble another ball on top with toasted coconut, for garnish. Enjoy on a hot summer day!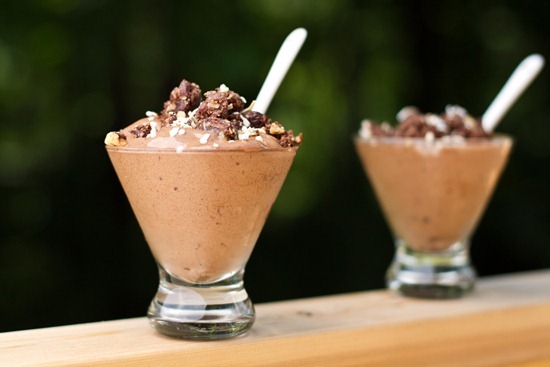 I think this flavour would work better without banana soft serve. The banana was just a bit too pronounced in this combo. Next time, I might use Chocolate Coconut Bliss and do without the banana flavour coming through.
Otherwise it was fantastic!
I had to be quick with the photoshoot under the hot sun because I was making a huge mess, as usual!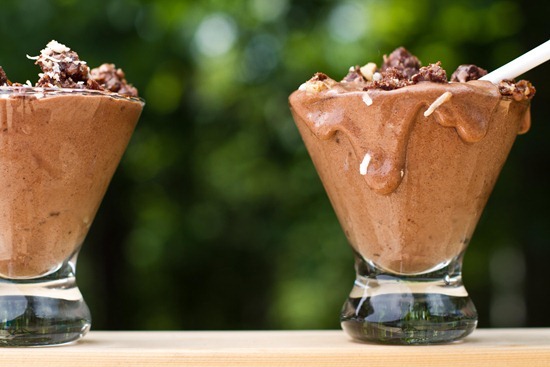 Though, we clean up pretty well. ;)
Have a great Friday!