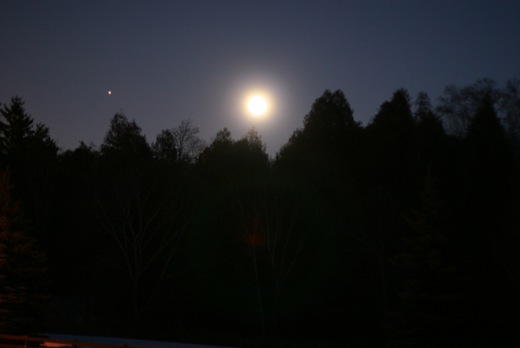 It was so beautiful outside last night!
The sky was so clear, but it was –23C last night!
Eric and I sat by the fire all night and watched some shows.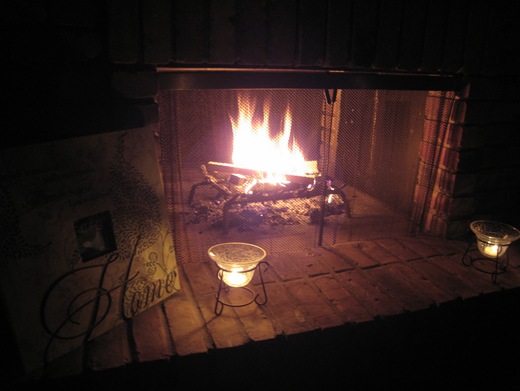 Today is a Very Important Day!
I am taking a day off work today, which has not happened since Dec 28th 2009!!!!! The past week and a half was especially crazy as I made and shipped out over 1600 Glo Bars.
I was up at 6:45am this morning because I was so excited and couldn't sleep! :mrgreen:
So far my day off has included a wonderful fresh juice and Japanese Sencha Green Tea.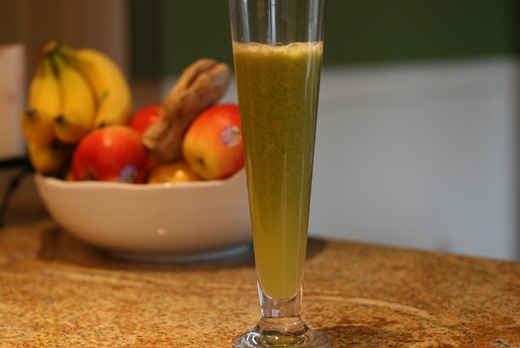 This was followed by another killer Booty Camp Fitness workout!
Today I did the Phase 2 Intermediate session which was 43 minutes long. I am just loving these workout DVDs so much. The girls are so down to earth and do not intimidate me in the way many fitness instructors do. They are goofy and just plain old fun to watch!
Here I am with the No Meat Athlete Tee that Matt sent me! Thanks Matt!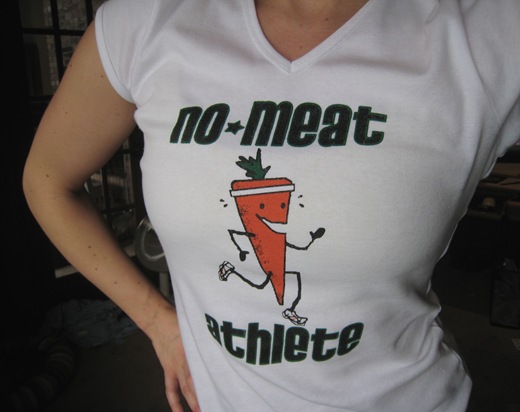 I had some carrot juice pulp to use up so I decided to whip up a new muffin recipe.
[print_this]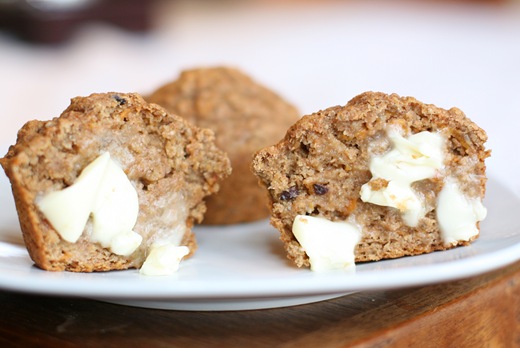 Yield:
9 big or 12 small muffins
Ingredients
Dry:
2 cups spelt flour (See note below)
3 T sugar (I used sucanat, but regular works)
1.5 t pumpkin spice (or mix of 1 t cinnamon and 1/4 t. each of nutmeg and ginger)
1/4 t sea salt
2 t baking powder
1/2 t baking soda
2 T cacao nibs for crunch and nutrition
3 T raisins
Wet:
2 T chia seeds (or 2 T ground flax)
1/2 c + 2 T non-dairy milk
1 cup shredded carrot (I used 1/2 cup juice pulp + 1/2 cup shredded carrot)
1.5 t vanilla
1/4 c maple syrup
1 cup sweetened applesauce (or 1 cup mashed banana will work)
1/4 cup extra virgin olive oil
Instructions
Preheat oven to 375F.
Mix dry ingredients together in a large bowl.
Mix wet ingredients together in a medium sized bowl and add wet to dry, mixing until combined.
Spoon into greased muffin tin.
Cook for 25 – 27 min.
Note: You can use other types of flour, but you will likely need to take out the extra 2 T of milk.
[/print_this]
Don't forget all of my recipes are newly updated on my recipe page!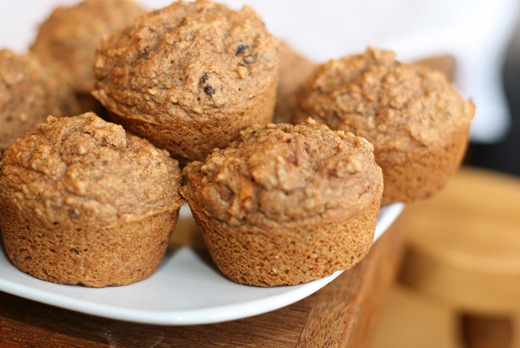 chia seeds and Navitas Naturals Cacao Nibs: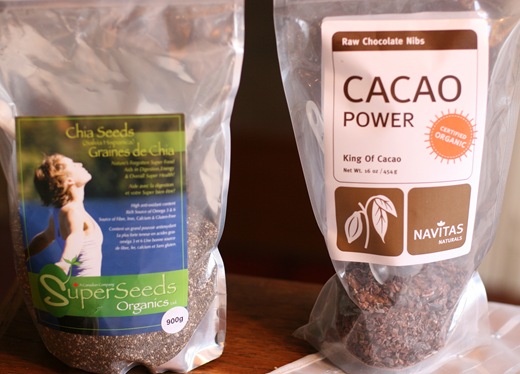 Into the oven they go…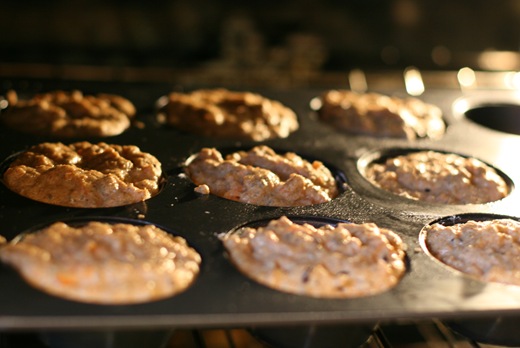 They rose so well!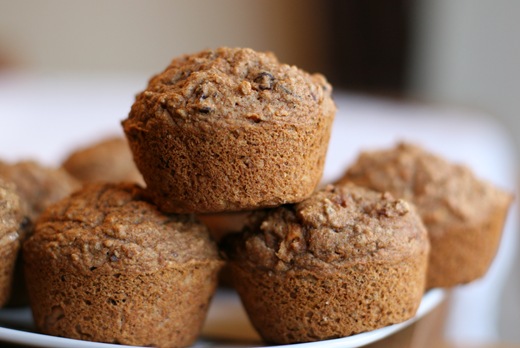 One of our favourite things to do on the weekend is look through the flyers! Yes, we are an 80 year old married couple. :mrgreen: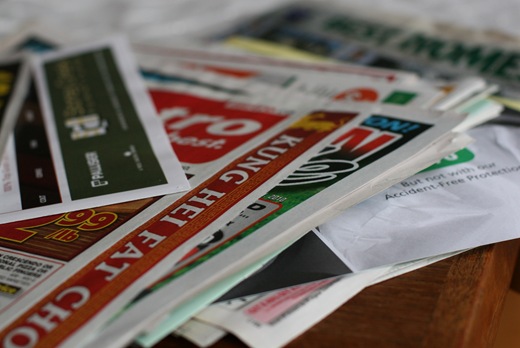 What are your weekend rituals that you love to do?
The rest of the day looks like this:
Epsom Salt bath (my bootay is killing me!)
Yoga
Plan Florida Trip with Eric
Indigo book store
Raw Aura restaurant
Movie- we planned on Avatar in Imax but it's sold out again, so we might see another one- suggestions??
Have a great day!