Well, today didn't get much better in terms of feeling like I accomplished something! I felt like I was spread out over a bunch of tasks, and at the end of the day I had not much to show for it. Ah well, hopefully tomorrow will flow better! Now that I am going to the gym again, that is an extra hour out of my day and I really do miss that hour. But of course, I am so happy to be able to move my body again!
My workout:
Elliptical duration: 36 mins.
Intensity: incline 12, resistance 10
Max heart rate: 178 bpm (91%)
Avg heart rate: 162 bpm (83%)
It felt great! It was a tough workout, but luckily since it is no-impact my pelvic injury didn't feel a thing! :) I still have not heard from the bone scan results- I called today to see what was up but my Sports Dr. had not received it yet. So slooooow.
I meant to mention that I did some yoga last night. It was in front of the TV while watching 24! Does that count?! LOL. I mostly did lots of stretching because my back has been so tight lately. It felt amazing! Tomorrow I am going to set aside at least 20 mins. to do some Yoga Today! Love that website- all the videos are FREE!!!!!
I was dreaming of the summer while working out…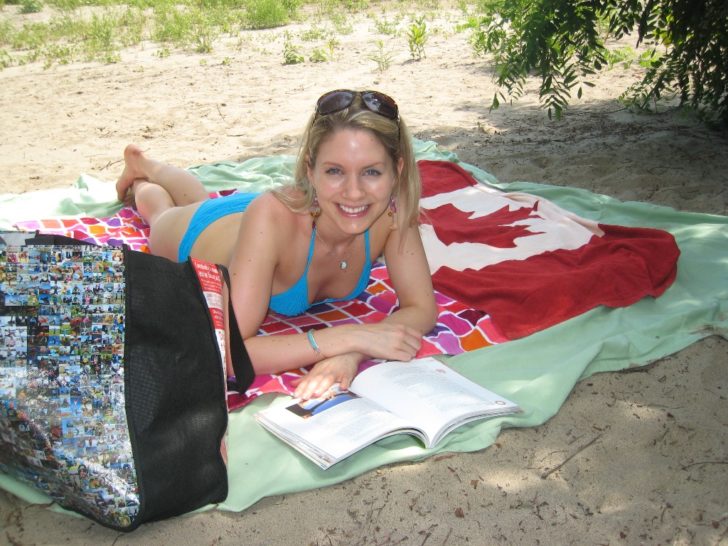 CFW Inspiration:
Since I have been doing my no-sugar CFW, it has made me take a hard look at what I am putting in my bakery items. As you may know, the theme of Glo Bakery is classic recipes with a healthy twist! Since I have been feeling so good by not consuming tons of sugar, I have decided to use natural sugars as much as possible in my bakery.
In many of my recipes, I have modified them to be healthier. I have reduced the sugar, the oil, the butter, etc. But what about using natural sugars? Some of my recipes already do use natural sugars, but not the majority. I am going to experiment with using things like honey, Turbinado sugar, Agave nectar, and the like. With this decision comes a higher price, so I will have to see if there is a market for these types of baked goods (and I suspect there is!). I thought I would share this inspiration with all of you! This is not to say that I won't be using any white sugar in my recipes, but I am going to try to make many of them use natural + unprocessed sugars.
It is Art imitating Life, if you will. ;)