Ahhhh last night was so much fun celebrating my CTV interview!!! :D :D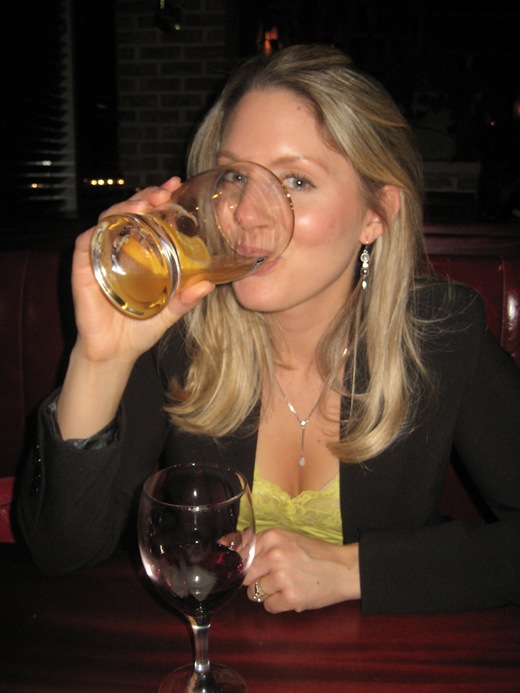 I enjoyed my drinks! I had a couple glasses of one of my fav. wines- Wolf Blass Merlot. And then I had a few sips of Eric's beer.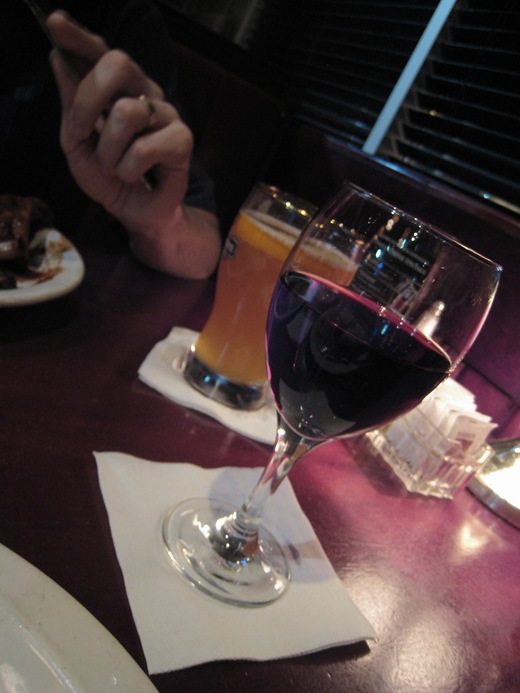 We went to Baton Rouge because we just love this restaurant. We used to be regulars here back when we lived in Toronto and we had one just a 1 minute walk away from our condo.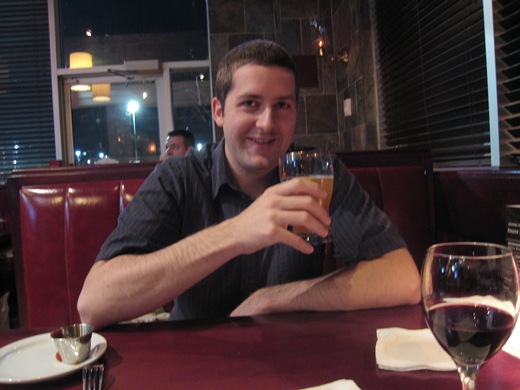 I had a roasted vegetable sandwich (sans mayo and goat cheese). The veggies were sautéed in a balsamic vinaigrette. For some reason this sandwich wasn't as good the last time I had it. It was a bit soggy! Still good, but not perfect…
(Sorry for the poor picture quality…using my point and shoot in very dim lighting!)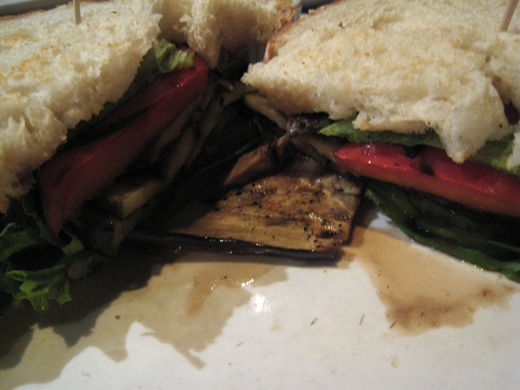 I had it with a side of roasted cinnamon apples. I asked for them without butter.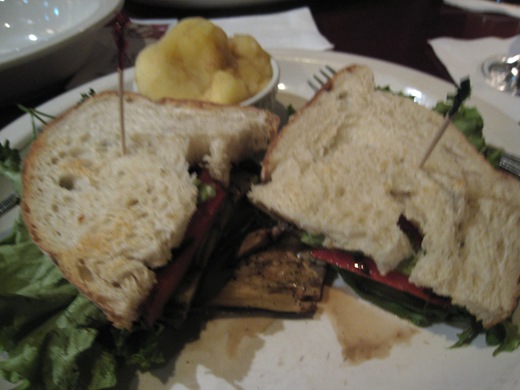 I love baked apples…I think I might have to make some this weekend!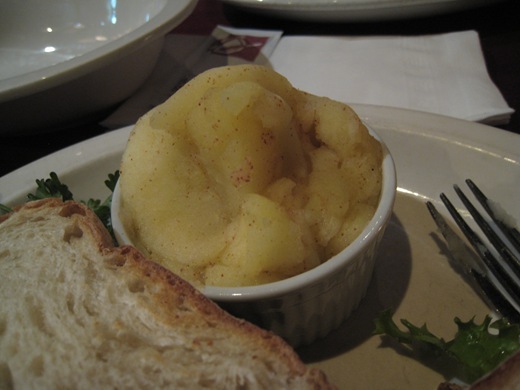 Eric had his ribs and bacon infused mashed potatoes. Oh boy does he love this meal!!!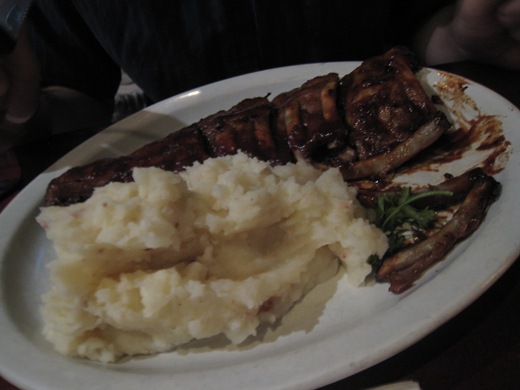 It was such a great night!
Contest Winners:
1. US Aurorea Yoga Mat Giveaway: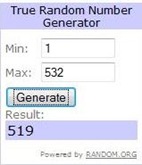 Congrats to mmclaughlin!
"You could put the extra couch in another room if you've got space for it – like a guest room or office – more seats/beds always come in handy! Or selling/giving it away on Craig's list or to friends would be good too. We acquired our dining room table/chairs when friends of ours wanted to "upgrade". As for the yoga mat – I'd have to go with the Violet I think. I like the Ocean and Seamist, and while I've had blue and green yoga mats before, I've never had a violet one!

"
2. Canadian Oral-B Triumph Giveaway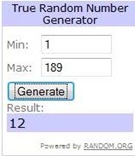 Congrats to Marian!
"My first dentist visit involved me being carried in kicking and screaming. Not good. But now I go regularly for cleanings and have actually been flossing daily for the past 2 weeks! It's *almost* routine.

"
3. Canadian Daily Spark Glo Pack Winner: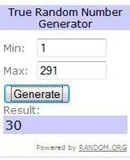 Congrats to pambws!
EMPOWER sounds…well, empowering. Dark chocolate & coffee! I'm not much of a chocoholic, but dark chocolate…that's a real treat. Combined with a cup of really good coffee…that is decadence.
4. US Daily Spark Glo Pack Winner:
This winner was selected by Daily Spark, so I am just relaying the info!
Congrats to SPMOM2!
To the first three winners, please email me (angela [at] ohsheglows.com) your mailing address, full name, and contact number. Thank you and congrats!!!!
I wish I could give everyone a prize!!
Do you ever feel like you will never win a contest when you enter?
Sometimes I wonder if giveaways are a good thing on the blog. I mean yes it is awesome for the people who win, but it is also very disappointing for all of those who get their hopes up and don't win. What do you guys think? Do you like contests or could you do without them??
~~~~~
Needless to say after the past few days, I have a LOT of baking to catch up on! My goal is to bake at minimum 400 Glo Bars this weekend, if not more! Eric is going to be painting all weekend again. The excitement will be over…that is until the interview airs on Sunday night!
I'm off to have a green monster, workout, and then begin my long day of baking!
I hope you are enjoying your weekend so far :)