Hello, there!
BIG THANKS to those of you who have already donated some items/services for Shop 4 A Cause 2! I am constantly blown away by your generosity. Amazing. I have a feeling this auction is going to be awesome! I am going to put together my big gift bag tonight. I'm sure I have some books, clothing, nicknacks, etc that can go to a good home! :biggrin: This is going to be fun! I had such a blast doing it last year and I know this year will be the same.
But for now, back to my chocolate cliffhanger.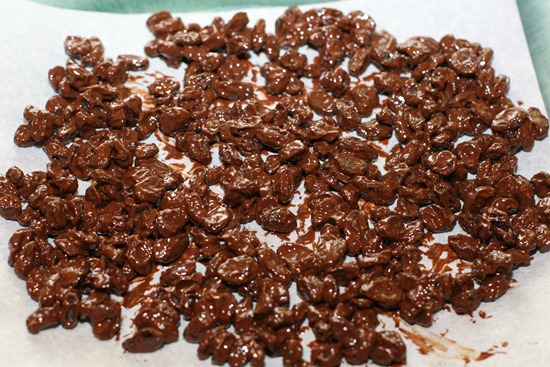 :ninja:
Last night, we were both craving CHOCOLATE like Willy Wonka and I dreamed up these easy chocolate-covered raisins for dessert. When the birthday belly speaks, I shall listen.
When I was little, I used to be obsessed with Glosette Raisins! You know, in the purple box?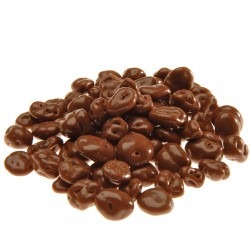 [Source]
So glossy. So chocolaty.
Raisins + chocolate is a magical mixture. A match so divine, I had to ask myself why I have never made any before.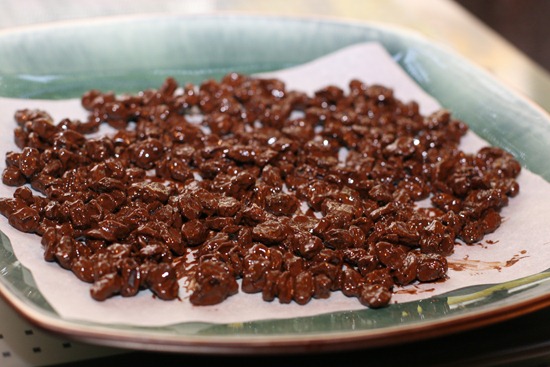 3 Ingredient Homemade Chocolate-Covered Raisins
Ingredients:
1/4 cup dark chocolate chips (I use organic because it tastes so much better!)
1/2 tbsp coconut oil (it really thins out the chocolate and makes it easy to coat)
Approx 1.5 cups raisins
Directions: Place chocolate chips and coconut oil in a medium sized bowl and heat for approx. 1 minute on high in the microwave. Stir very well until all clumps are gone. Now take the raisins, 1/2 cup at a time and stir into the chocolate. Pour raisin mixture onto a large plate lined with parchment paper and spread into a thin layer. Place in freezer to firm for about 5-10 minutes. Break apart the raisins with fingers and serve! Keep leftovers in the fridge.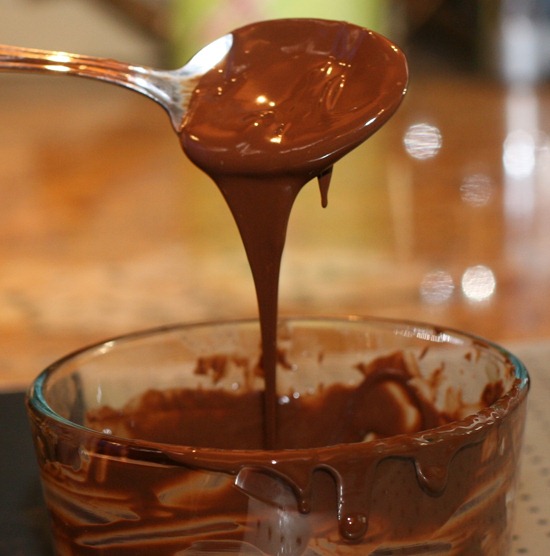 Boom.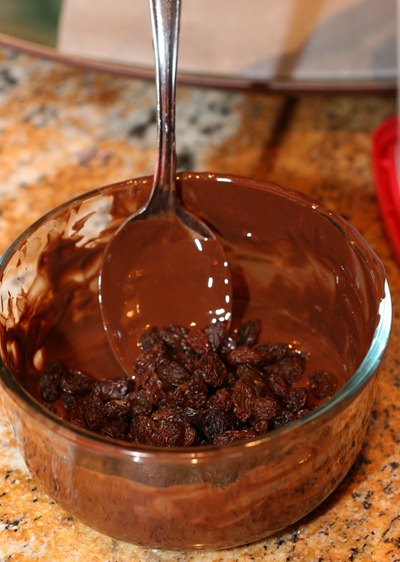 Husband confessional: This was the first time he has ever enjoyed chocolate and raisins together. He likes chocolate and he likes raisins, but until last night, he never liked them combined. Now he does and my job here is complete.
The taste was very similar to the purple box. Addicting. Dangerous. I had to slap my own hand to stop eating!
They also make your fingers all chocolaty just like the Glosettes. Hours later, you will look in the mirror and find chocolate smeared on your cheek, nose, and chin.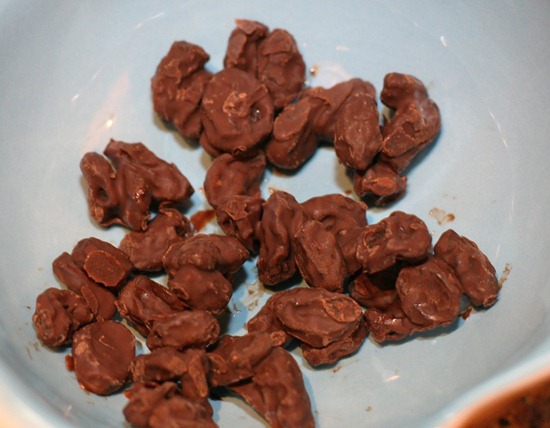 Down girl!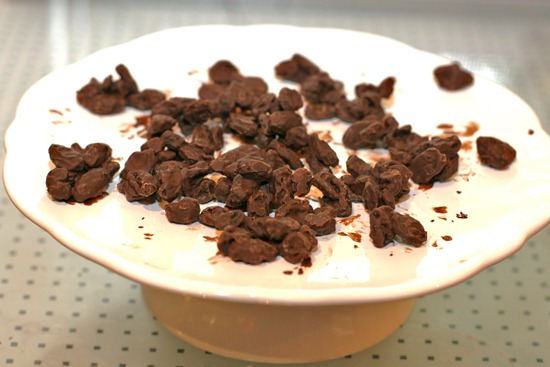 It's that time again for some great health links from the past week…
Health News Round Up:
Around The Blog World:
Now if you'll excuse me, I have some chocolate-covered birthday raisins calling my name.