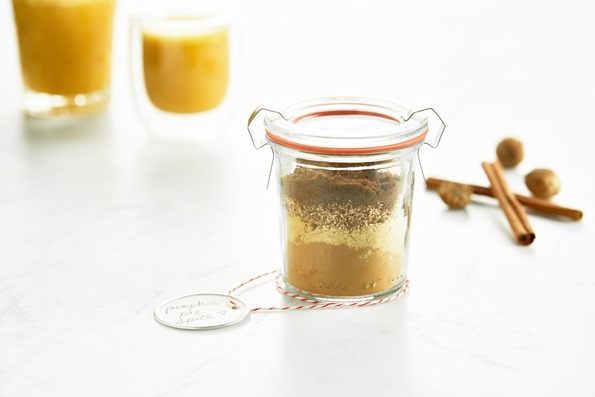 Whew, what a whirlwind start to September we've had! Between home renovation setbacks, caring for a sick toddler, and the launch of my new cookbook, things have sure been lively. But I'm happy to say Oh She Glows Every Day has now hit shelves across North America (why is releasing creative projects into the world so darn scary?), the little one is in good health, and the reno situation is…well, a typical reno situation, hah. But all of that aside, we're super excited for this month as Adriana turns 2 in a couple weeks and my due date is just days after. There's no doubt that this month promises to bring some big changes in the Liddon household. I'm basically feeling every kind of emotion you can imagine right now.
Before I get to this week's Friday FAQs, I'd like to let you know about some retailers carrying Oh She Glows Every Day. In the US, you can currently find the book at Barnes & Noble and Sam's Club. In Canada, you can find the book in Costco, Chapters/Indigo, and Loblaws! More to come soon.
Last but not least, I'd like to share this week's #osgeveryday blog tour posts. I can't thank these lovely bloggers enough for their kind words. Be sure to check out the links below for some recipe sneak peeks, giveaways, and Q+As!
Q1. Hi Angela. These new veggie burgers look great. I have a question about the sweet potato—in the directions you write that it works out to about 4 cups, but when making the patties you only use 2 cups of cooked potato. Is this because you are accounting for some "shrinkage" during the cooking process? Hehe. Thanks in advance!! I love your first book and can't wait to buy the second.
A. Thanks, Melanie! Yes, you are totally correct…there's shrinkage! Haha. 4 cups raw sweet potato (or squash) translates to just over 2 cups cooked. I hope this helps clarify. Feel free to make extra and serve it alongside the burgers!
Q2. Wondering—will your Oh Em Gee Veggie Burgers hold up on the grill??? I'm looking for something that can hold up to grilling as my parents love making hamburgers and I need an alternative for my husband and myself. :) Thanks!
A. Hi Becky, I haven't tried it yet, but I think they would! I'd suggest prebaking in the oven for 15 minutes, and then grilling on each side for a few minutes over medium heat. If you give it a try, please let us know how it goes!
Q3. Hi Angela! Love your site and cookbook. It's helped me a ton since I met my (vegan) boyfriend almost 2 years ago. I've been dying to ask, do you have any more specific suggestions for using the 10-Spice Blend? I see you've written "pasta, potatoes, soups" but any other recipe besides your 10-Spice Vegetable Soup?? Thanks!!
A. Hi Kayla, This is such a great question! The wonderful thing about the 10-Spice Blend is that it's so versatile; you can get really creative with how you use it in your kitchen. Aside from the 10-Spice Soup (which is an OSG cult fave!), you could use it to kick scratch tomato sauce up a notch, or add a new twist to roasted potatoes or Lightened-Up Crispy Baked Fries (The Oh She Glows Cookbook, p. 203), kale chips, Crispy Baked Onion Rings, Pan-Seared Garlic Tofu (OSG Cookbook, p. 197), or Perfect Roasted Chickpeas (OSG Cookbook, p. 220). I love adding a tablespoon or so to Endurance Crackers, and sprinkling it over toast topped with avocado and hummus. You can also try it in my Oh Em Gee Veggie Burgers and Metabolism-Revving Spicy Cabbage Soup (Oh She Glows Every Day, p. 139).
Q4. Hi Angela, great suggestions for make-ahead meals! One question…what do you mean by a 'smoothie pack'??
A. Hey Allison, By a smoothie pack I mean that I freeze some of the non-liquid smoothie ingredients in a freezer bag. It's a fun little trick for make-ahead smoothies! For example, you can turn my Green Tea Lime Pie Smoothie Bowl into a freezer pack. Simply place the spinach, banana, avocado, and matcha into a small freezer bag, then press out the air and seal. This can be stored in the freezer for 1 to 2 weeks. When you're ready to use, simply add the coconut water, lime juice/zest, and maple syrup into the blender along with the contents of the bag. Blend on high until smooth (adding ice only if necessary).
Q5. I loved your homemade Bailey's recipe, but I think I messed up somewhere by using normal coconut milk in a carton for the "light" coconut milk. Do you think that's why it wasn't as thick as it should have been? Thank you though, for this amazing recipe!!!
A. Hi Sierra, If you mean the cartoned coconut milk (the kind typically found near soy or almond milk in the grocery store), I do think that's the likely culprit! Like soy and almond milk, this type of coconut milk is really more of a dairy milk replacement that is best consumed as a beverage or used in smoothies, over cereal, and so on. It's typically watered down and contains other additives as well, and so it tends to be lighter/thinner than even the "light" canned coconut milk. In my recipes I will specify canned coconut milk, and also indicate whether I used full-fat or light. Another possibility as to why it was thin is that the liquid needed to be cooked down longer than it was. So you could always try throwing it back on the stovetop and simmering it a bit longer until the volume reduces. I hope you still enjoyed the Homemade Bailey's, though, even if it wasn't quite as rich!
Comment of the week:
With the release of my new cookbook, I've received so many warm, enthusiastic messages that I can't pick a single one to highlight. Some of them seriously brought me to tears. Thank you to everyone who's picked up a copy of the book, placed it on a wishlist, signed it out at the library, or simply shared their support for this latest adventure. You helped make Oh She Glows Every Day a reality and I couldn't be more grateful. :)
PS—That cute little spice mix at the top of this post is the Pumpkin Pie Spice Mix! It takes minutes to throw together and you'll be sprinkling it in everything from oatmeal to smoothies to pies and more.