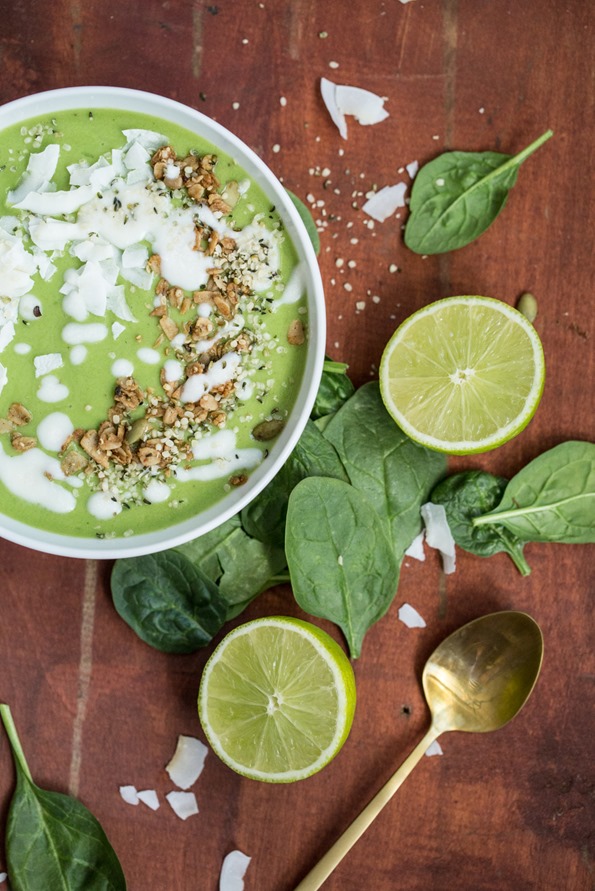 St. Patrick's Day is coming up! Are you doing anything fun? I'm hosting a get together on Tuesday, so I've been planning a green themed menu to serve on the big day.
Smoothie bowls have been quite the sensation for a long time now, but I think this might be only the second smoothie bowl I've made. The truth is, I just love the efficiency of throwing things into a blender and guzzling it down in a glass – a few minutes seems to be all the time I have in the morning. I don't want to fuss with smoothie bowls. But I figured it would be nice for a special themed breakfast! Plus, sometimes I need to remind myself not to inhale my food and sitting down to a bowl helps me slooooow down a bit. So instead of taking me 20 seconds to inhale it now takes me 60 (breastfeeding hunger is no joke). Anyway, this bowl is a nutritious way to kick off the day, especially if you plan on indulging later on!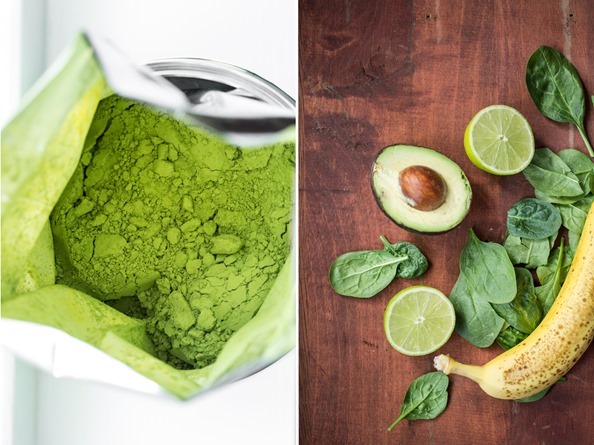 The flavour is inspired by the popular Key Lime Pie, but with a green tea twist. Get it – TEA lime pie instead of KEY? I truly outdid myself with this title, I know. Imagine what I could do on a full night's sleep?!
Ok joking aside, Matcha Green Tea Powder happens to pair lovely with banana and avocado, but it's an optional booster ingredient so not to worry if you don't have any on hand. The smoothie is still amazing without it. However, if you do stock Matcha it adds a wonderful energizing element to smoothies and a nice antioxidant boost. Since it's fairly bitter, a little bit goes a long way; I only used 1/4 teaspoon in this smoothie. If you don't think you will consume a whole tin, you might want to try out the single serving packs that are available in many grocery stores now. I store my opened tin in the fridge for maximum freshness.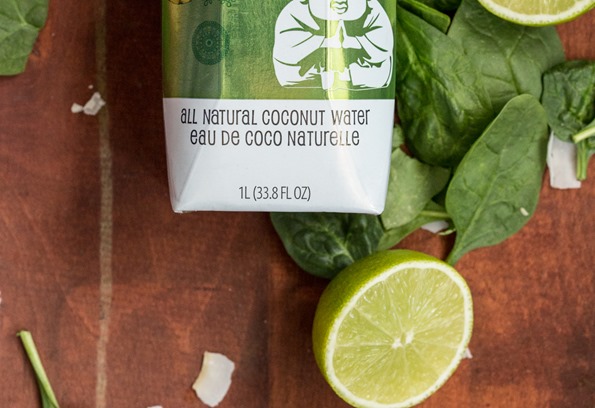 The hydrating base is made up with coconut water which might be a great way to start the day if you plan on indulging in drinks later on. A frozen banana and avocado make it ultra creamy and lightly sweet, while lime juice and lots of zest give it a tangy, aromatic kick. It's basically all of my favourite flavours wrapped into one kick butt smoothie bowl! We all know that smoothie bowls are so fun because of all the toppings you get to add, so I topped my bowl with melted coconut butter (which solidifies upon hitting the cold smoothie), granola, hemp hearts, and large flake coconut. I purposely made the smoothie on the thicker side so the toppings would sit nicely on the top and not sink through – that's key!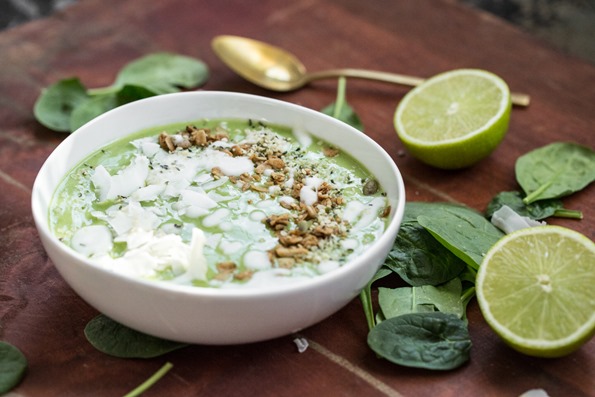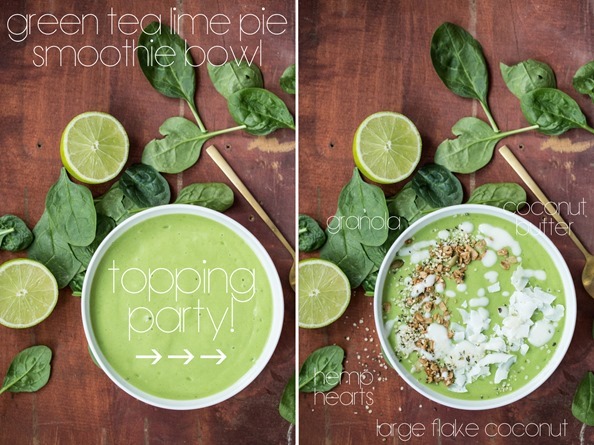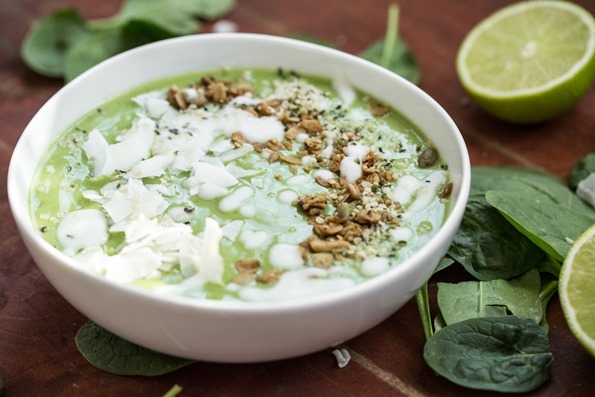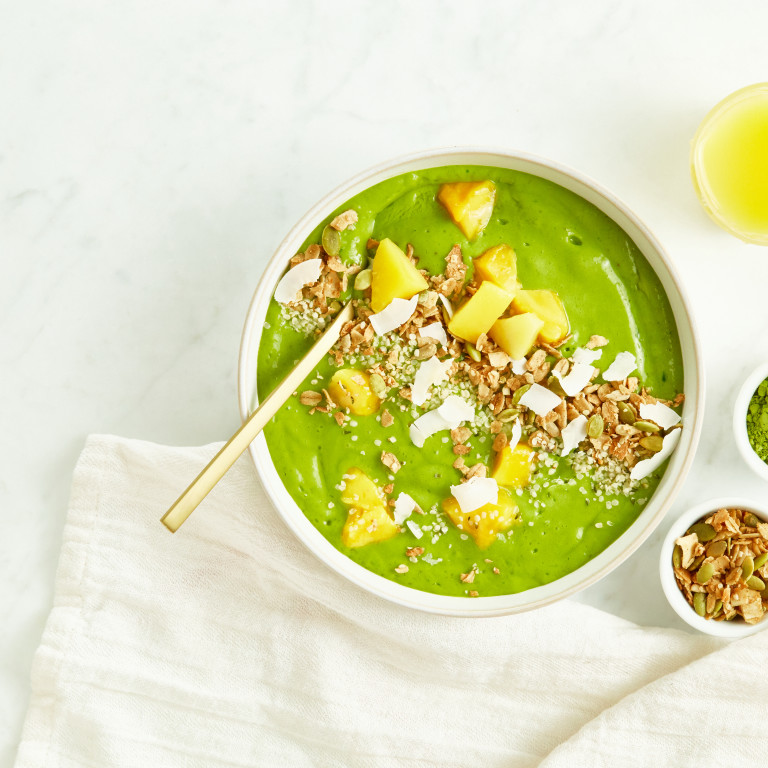 Green Tea Lime Pie Smoothie Bowl
Vegan, gluten-free, no bake/raw, nut-free, oil-free, refined sugar-free, soy-free

Yield

2 cups (500 mL)
Prep time

Cook time

0 minutes
Total time

This is one of my all-time favourite smoothie bowls—and it's one of the most popular on the blog! Dig into the tropical flavours of lime, coconut, banana, and avocado with some baby spinach and Matcha green tea powder thrown in for an extra boost. The flavour reminds me of a creamy, tart, and sweet Key Lime Pie!
Ingredients
For the smoothie:
1/2 cup (125 mL) coconut water
1 cup fresh baby spinach
1 large frozen banana
1/4 cup avocado
2 teaspoons lime zest

*

1 tablespoon plus 1 teaspoon (20 mL) fresh lime juice
2 to 3 ice cubes
2 teaspoons (10 mL) pure maple syrup, or to taste
1/2 teaspoon Matcha green tea powder
Topping ideas:
Granola

*

*

Sliced banana and mango
Melted coconut butter
Large flake dried coconut
Lime zest
Hemp hearts
Directions
Add all the smoothie ingredients into a high speed blender and blend on high until smooth. Adjust sweetness if desired.
Pour into a bowl and sprinkle on the toppings of your choice. Enjoy with a spoon!
Tip:
*

It's easiest to zest the lime before juicing.

*

*

For a homemade granola recipe, try the Ultimate Nutty Granola Clusters in The Oh She Glows Cookbook (page 31), my Lightened Up Summer Granola, or The Perfect Granola (found in The Oh She Glows app).
Nutrition Information
(click to expand)