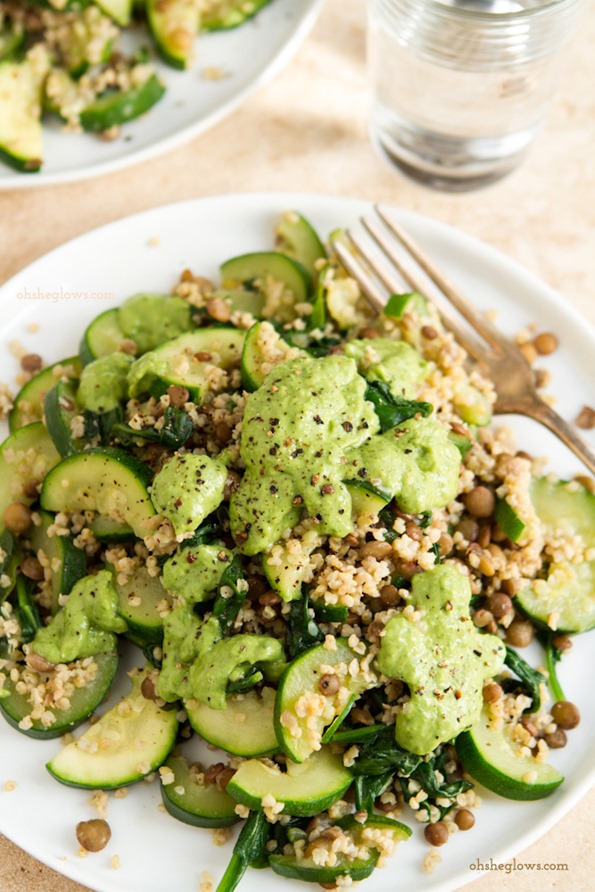 After fretting over a recipe to make for St. Patrick's Day and then having a few gluten-free/vegan cakes crash and burn, Eric suggested that I switch things up and make pesto. It's green, right? He was onto something, that clever man. I peered into the fridge and found zucchini, avocado, and spinach. Also green. They were also not growing fur which is always a miracle in this house. On the counter, green lentils and millet. I don't really believe in fate, but this was the perfect combo for a healthy green dish!
I've had a few requests to show you some of the meals I'm eating while on the allergy elimination diet. It was rough at first and I had no idea what to eat for a while. It's getting easier though and I'm determined not to let this challenge translate into boring, bland meals. Last week's recipe was an example and so is this dish today. Let's hope I can keep this enthusiasm going!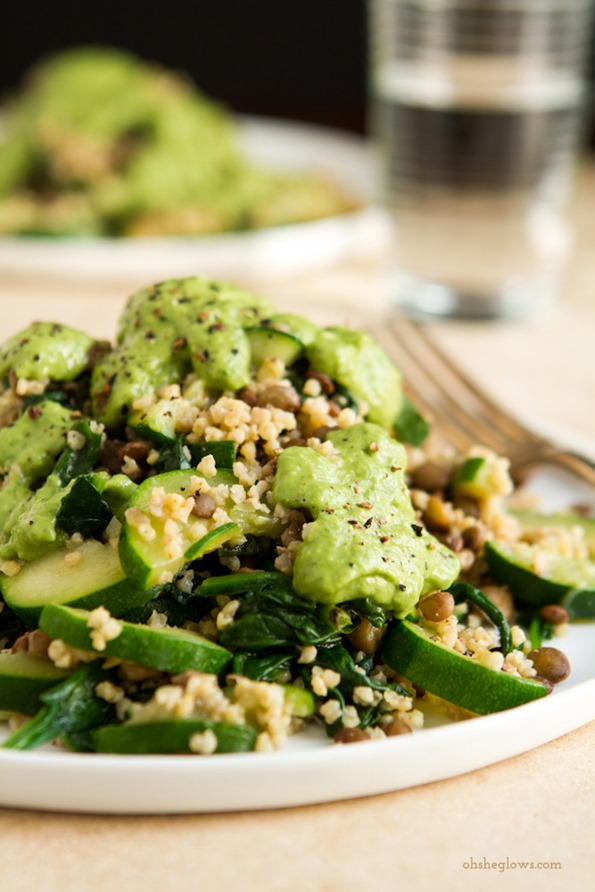 This isn't actually "pesto" per say since it's nut-free, but it's close enough. I adapted my beloved creamy avocado dressing for this one. It's a simple blend of avocado, basil, extra virgin olive oil, lemon, sea salt, and garlic. The dressing has a nice zip to it, kicking up the dish several notches which is always a good thing when cooking with millet. I like it in generous supply on my plate as you can probably see!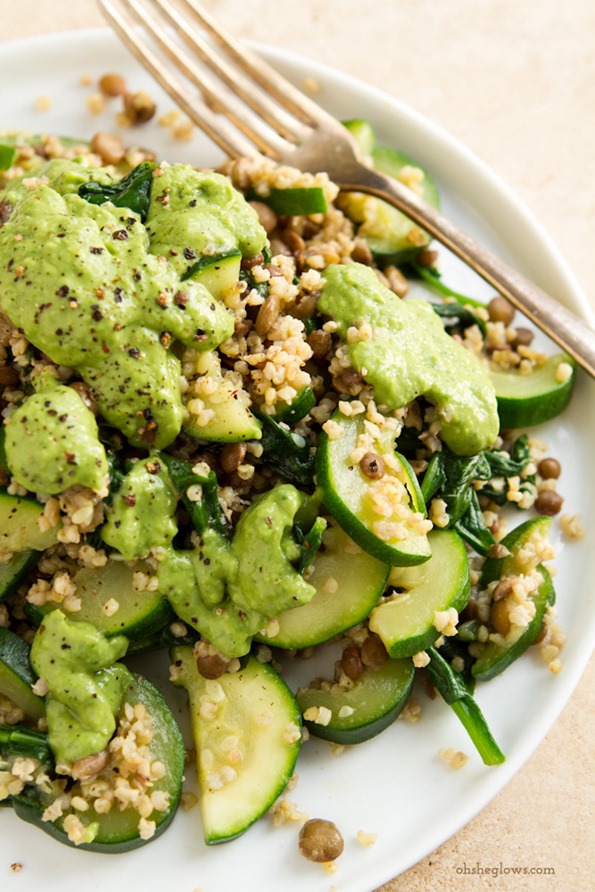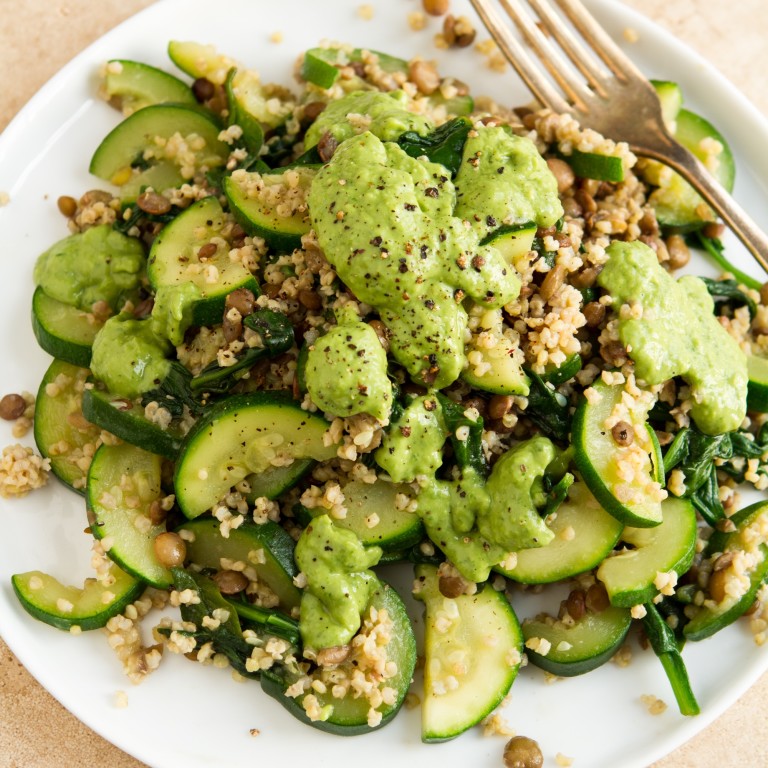 Green Powerhouse Pesto Plate
Vegan, gluten-free, nut-free, soy-free

Yield

4 Servings
Prep time

Cook time

Total time

A tasty way to pack in a few servings of greens all on one plate.
Ingredients
For the base
1 cup uncooked millet
1 cup uncooked green lentils
2 medium zucchini, sliced
3 handfuls spinach
For the pesto
1/2 large avocado (about 1/3-1/2 cup flesh)
2 small or 1 large garlic cloves
3 tbsp extra virgin olive oil
1/4 cup water
fine grain sea salt, to taste (I used just over 1/4 tsp)
2 tbsp fresh lemon juice
1 cup lightly packed basil leaves (one entire 40-gram package)
Directions
Rinse and drain lentils in a fine mesh sieve. Add to a medium pot along with 3 cups of water. Bring to a low boil and then reduce heat to low-medium and simmer uncovered for 25-40 minutes. When lentils are tender, remove from heat and drain water if necessary.
At the same time, cook the millet. Rinse and drain in a fine mesh sieve and add to a medium pot. Add 2 cups of water or vegetable broth, bring to a low boil, and reduce heat to low-medium. Cover with tight fitting lid and simmer for about 20-25 minutes or until the water has been absorbed. Remove from heat and leave lid on to steam for another 5 minutes. Fluff with a fork.
Meanwhile, sauté the zucchini in a skillet with a bit of oil, salt, and pepper for about 5-10 minutes, or until much of the water has cooked off. Add a few handfuls of spinach into the skillet and cook until wilted.
To prepare the dressing: Add all dressing ingredients into a food processor and process until smooth, stopping to scrape down the bowl as necessary. Adjust salt to taste.
To assemble: Toss the millet and lentils together in one pot and season with Herbamare and pepper. Portion onto plates followed by the zucchini and spinach mixture. Now spoon on a generous amount of dressing and serve!
Nutrition Information
(click to expand)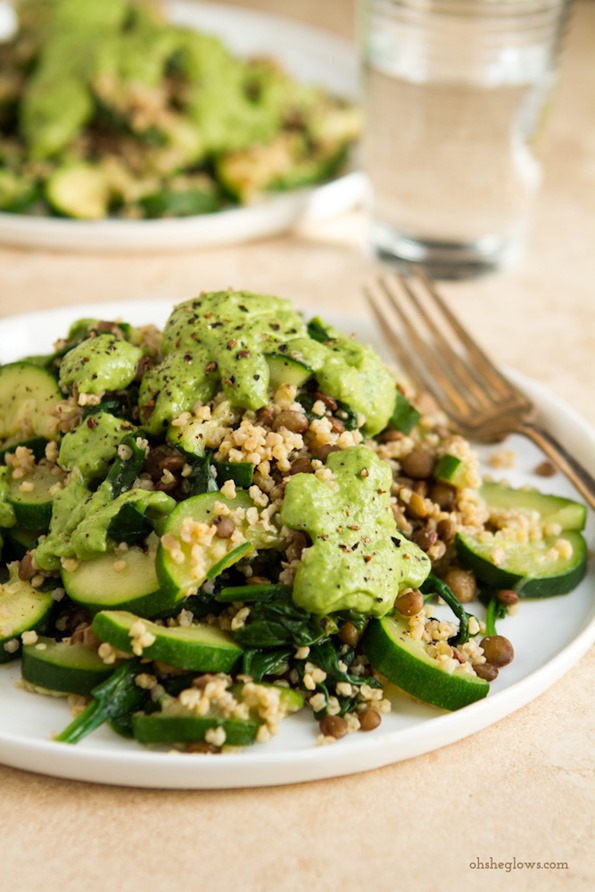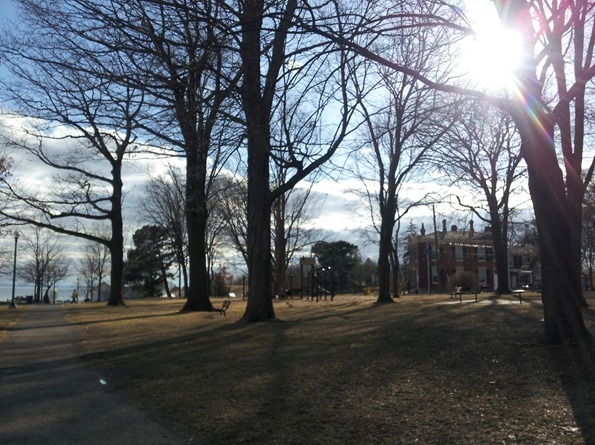 Three cheers for a gorgeous spring-like weekend, long walks, and an extra hour of photography day light! I don't know about you, but I have full blown spring fever.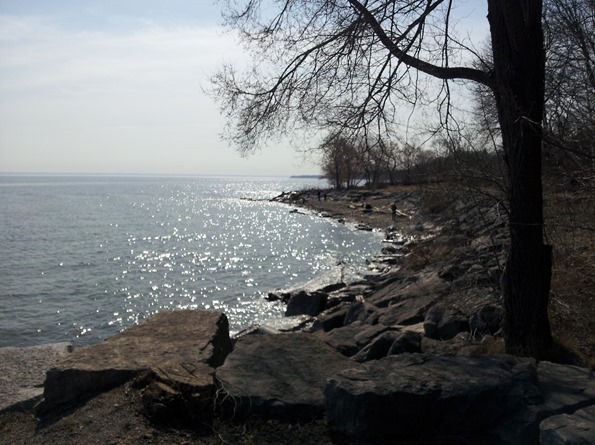 PS- Keep those entries for the VVC giveaway coming in. I'm happy to see how many of you are in the area or within driving distance.