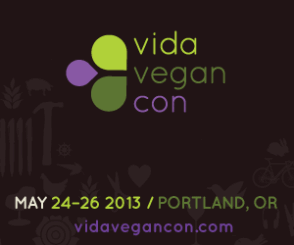 Vida Vegan Conference Ticket Giveaway
As I mentioned a while ago, I'm attending the 2013 Vida Vegan Conference (VVC) in Portland this May. What is the VVC, you might be wondering? Founded by the lovely Janessa, Michele, and Jess it's 3 days of seminars, talks, food, fun (duh), and exhibitors all with a vegan twist. And of course, we'll be prowling the vegan-friendly streets of Portland along the way. This will be my first time visiting Portland and as you can expect I am beyond excited. I might pee my pants actually.
When is it? The VVC 2013 will be held on Friday-Sunday, May 24-26, 2013.
Where? Portland Art Museum, 1219 Southwest Park Avenue Portland, OR 97205
Is there a schedule break down for each day? Why I'm so happy you asked. For the complete VVC schedule see here.
Recently, a reader named Grace contacted me explaining that she bought a ticket to this year's VVC, but is sadly not able to attend anymore. And because of her super generous heart she's offering the ticket to one lucky reader! Yes, you have the chance of winning a ticket valued at $280.00 for 3 days of conference fun! If you think you can make it, please leave a comment below to enter this contest.
Please note that the winner will be responsible for all travel, food expenses, and accommodation costs incurred. This giveaway is for the conference pass only. I will select the winner from the comments via  a random number generator and the contest will be open until Tuesday March 12th. The winner will be announced right here on the blog next week! Keep your eyes peeled.
Think you'd like to attend this year's VVC? Leave a comment below to enter or pass this contest on to a friend who might be interested in going. Thanks again to Grace for her generous giveaway. Good luck to all and I hope to see you there!
WINNER UPDATE: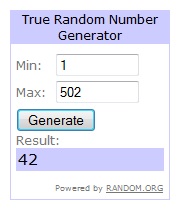 I'm excited to announce that the winner is #42 – Congrats Traci! Traci wrote,"I am from Portland and will be home visiting during that time! OH WHAT A TREAT that would be!"
Traci I will shoot you an email today to get things rolling. Thanks again to Grace for her generous ticket donation and to everyone for participating.
If you are still thinking about attending the conference (and I think you should!), there are still tickets for sale.