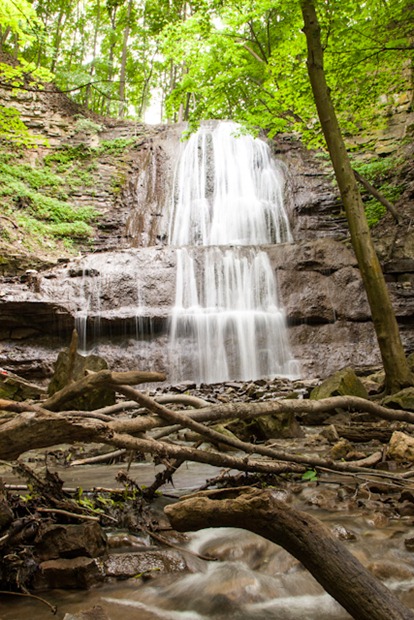 After spending half of the day hiking Webster and Tews falls, we rested our weary legs back at home and geared up for a second day of hiking.
I threw this lovely dinner together for post-hike fuel. This salad is a potential cookbook recipe, but if it doesn't make the cut I will certainly post it on the blog! It was so yummy.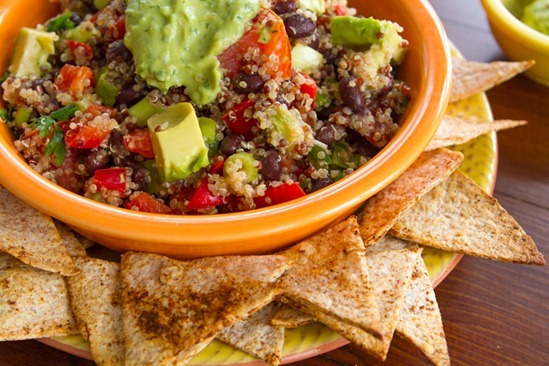 First up on day 2: a quick hike to Tiffany falls. This is definitely another family-friendly hike. It only takes about 3-5 minutes to get to the falls from the parking area.
Unfortunately, the falls are quite dried up right now due to the dry and hot spring we've had. We need rain so badly for farmers and mother nature alike! *rain dance*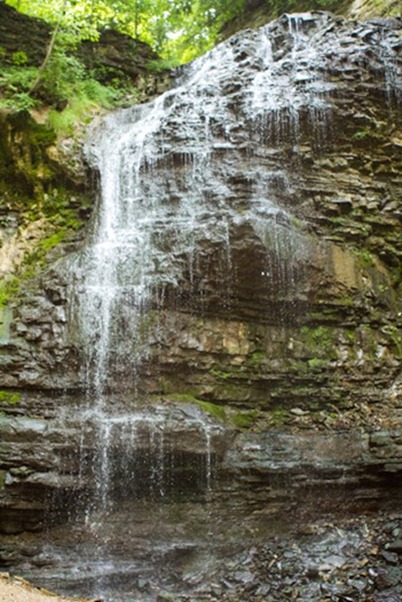 Check out how dried up the stream is…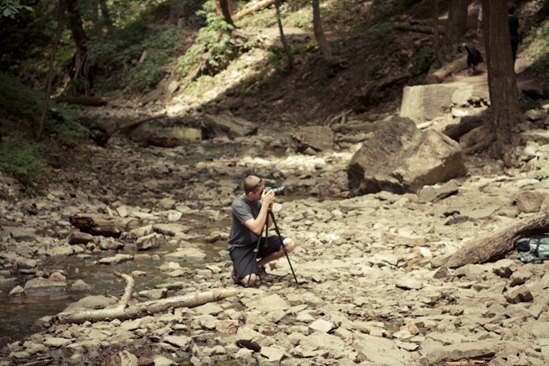 We tried to hike to the top of Tiffany falls (there is no trail and it's super steep), but we weren't properly equipped for the climb. I started to climb the rocks and daddy long leg spiders ("orange-backs" as I like to call these) were everywhere, crawling all over my hands. Ahhhhh! A mini freak out ensued. It was not one of my braver moments…but Eric found it humorous at least.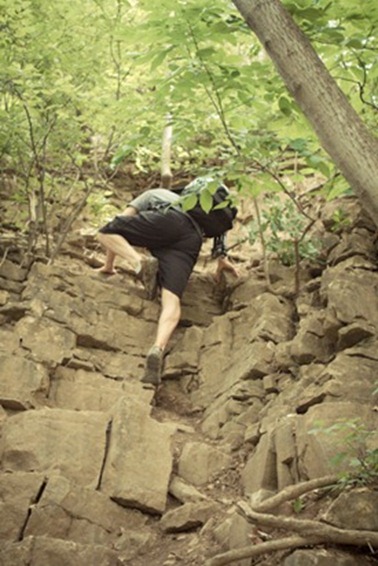 We decided to come back another time when we have proper gear…aka hiking gloves and shoes! I'll get 'em next time.
After Tiffany falls, we crossed the road (County Road 2/Wilson St East) and hit the trail that would take us to Sherman falls. The trail was mostly groomed, but a bit rocky and hilly in some areas. My Garmin measured it at about 1 mile and took us about 20 minutes of fast-paced hiking. It's always fun when you start to get close to the water and you can see the stream! If you don't want to hike there, you can simply drive there and park on the side of the road. I think it's only a 5 minute walk from the road.
You may have seen Eric's 360 image that I posted yesterday. He was totally flattered that some of you enjoyed it! Keep your eyes peeled for a how-to post coming up. He's gearing up for his second debut on the blog…! I think he's a bit nervous about it, but I told him you are all easy to chat with. ;)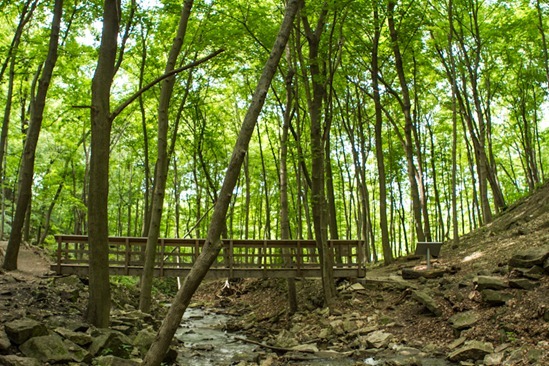 As you can see, the trail is smooth as can be. We saw quite a few families with small children at these falls and heard it's very popular spot for wedding photos!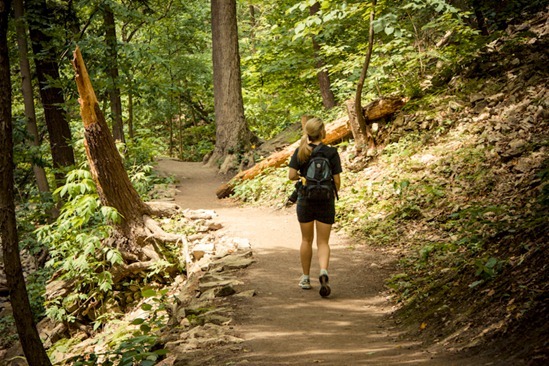 At long last, the gorgeous Sherman falls! Thankfully, not super dried up.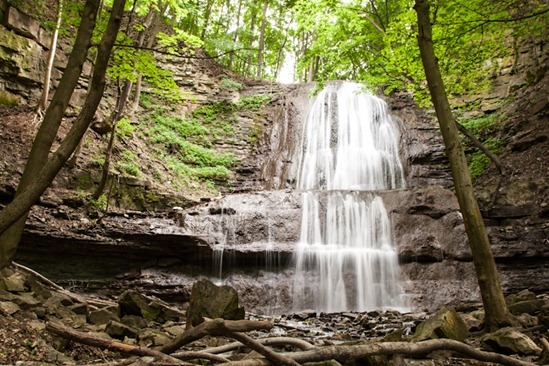 But first, snack time. What is it about hiking that makes me hungry every 5 minutes?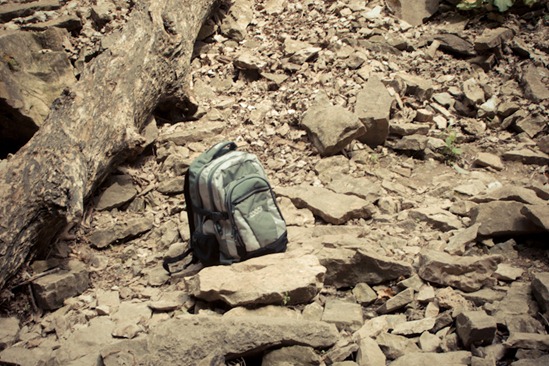 We enjoyed fruit and drinks (I had a refreshing mango Kombucha drink!), then got to work.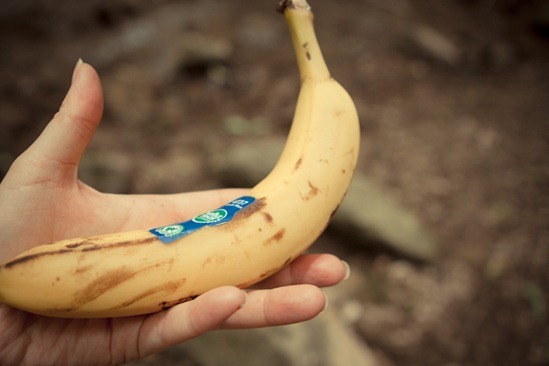 I was convinced I was going to slip and destroy my camera.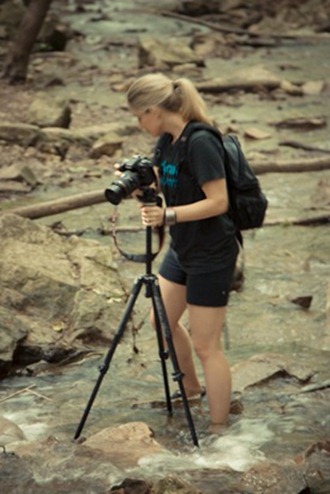 I did more experiments with shutter speed. ;)
and had fun getting up close and personal from different angles.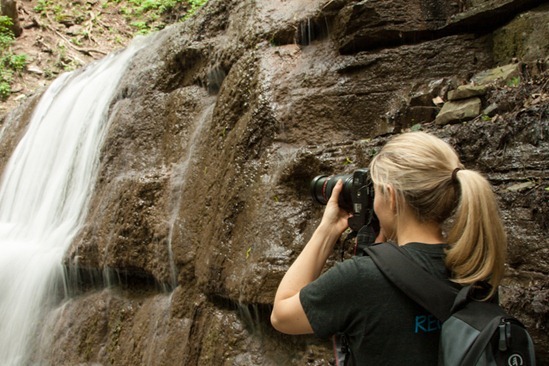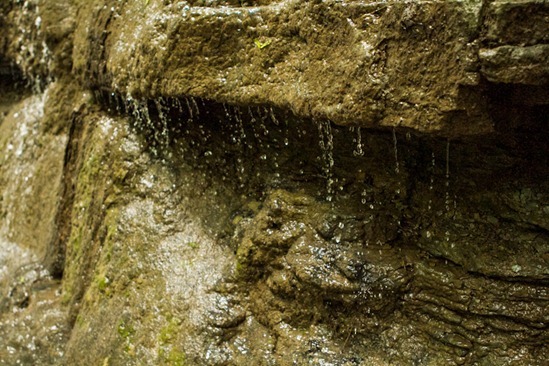 I also annoyed Eric many times by getting in the way of his 360 grid photos! He's such a waterfall hog.
Here he is in action taking a gazillion pictures for the 360. I really would not have patience for this. Plus, I think my hard drive would implode. You can see the stream is quite dried up here.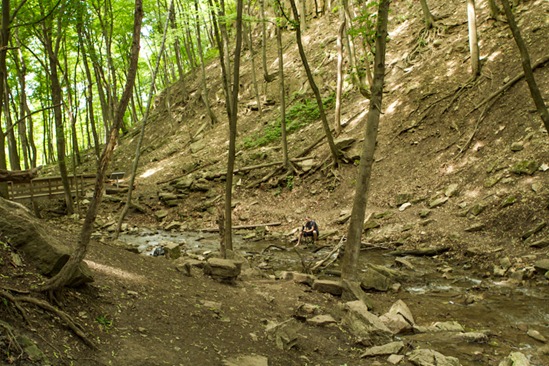 Seeing this picture makes me want to travel the world as a photographer! What a cool gig that would be, eh?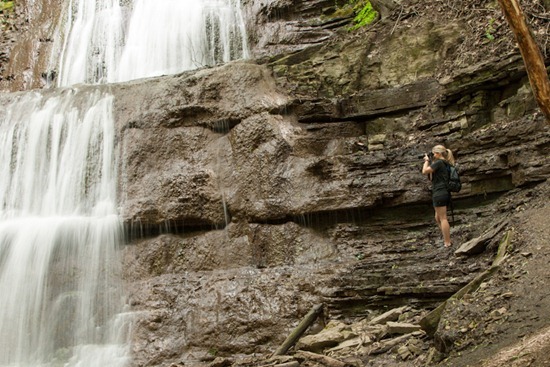 I cannot believe that we just discovered what a gorgeous area this is. As a few of you mentioned yesterday, Hamilton doesn't always have a great reputation for being a "pretty" or "scenic" area and it's a shame. Hopefully these posts will do the Hamilton area proud!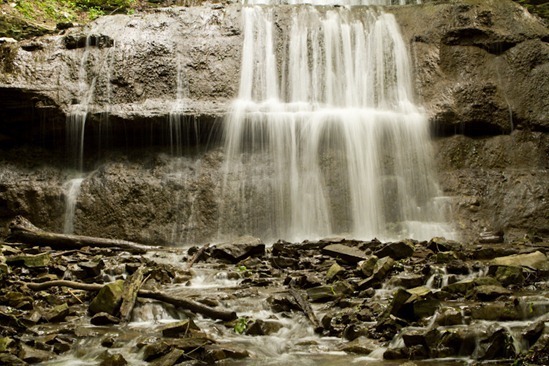 Once back to the car, we enjoyed some crunchy trail mix cookies that I made just for the occasion. Recipe coming up next!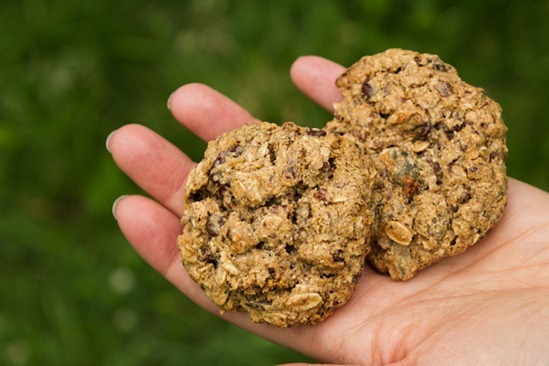 5 down, only 115 to go…(cookies or waterfalls?)