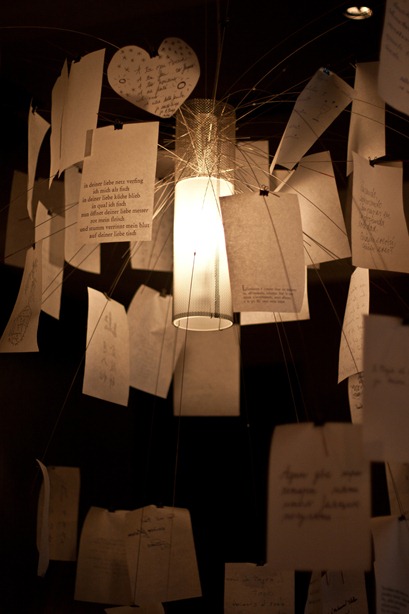 I recently made the connection that gratitude and practicing gratitude are two entirely different things. I feel very grateful for the blessings in my life, but on the other hand I know I'm not putting my gratitude into practice very often. It's one thing to know I'm grateful, but it's another thing to claim what those things are and bring them to my awareness on a daily basis. For a lot of people, this can mean the difference in feeling apathetic about ones life or feeling happy, grateful, and blessed.
As I mentioned in my Goals for 2012 post, I was struggling with more internal negativity than usual. Shortly after writing that post, I realized that my goal of reducing negativity wasn't the best goal because I didn't say how I was going to overcome it. Great goals always have a plan, right? I decided to change my goal up slightly. Instead of saying that I was going to reduce negativity, I now say that I'm going to reduce negativity by incorporating a daily gratitude practice in my life. My goal now has a plan!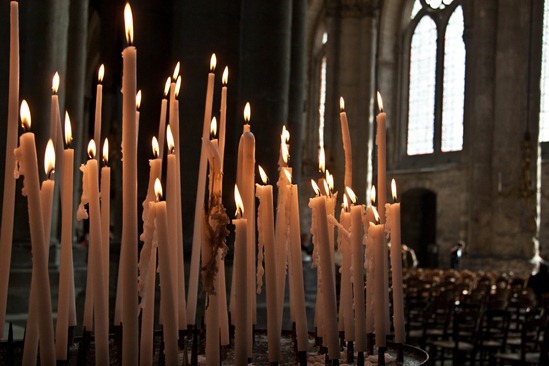 When I told Eric about my plan, he was eager to join me. Initially, my plan was to write down 5 things that I'm grateful for each day, but after telling Eric about it, he suggested that we do it together. Instead of writing it down, we would just talk about 5 positive things from our day with each other. It's now a daily gratitude conversation. Not only does this keep us accountable (it's like having a workout buddy!), but it allows us to share the goods things that went on that we otherwise may not have known about.
I've tried in the past to keep a daily gratitude log, but I always found that I could never stick with it. Having someone as my gratitude buddy will help me commit to this practice each day. We've been telling each other 5 things we are grateful for before bed and I've been blown away by what a difference it makes in our outlook. Not only do I enjoy hearing about things that have made him happy in his day, but I love to share things with him. I like to relate it to gift giving; is it better to receive a nice gift or is it better to watch someone open a gift you gave them? Sharing joy, increases the joy in our own hearts.
As an added bonus, it's a great way to tell your partner something that they did to make you happy. How often do we do things for each other that go unrecognized? It's the perfect time to say "I acknowledge what you did and that makes me feel grateful". Of course, this can be done any time of the day, but sometimes all we need is a quiet moment to reflect on things.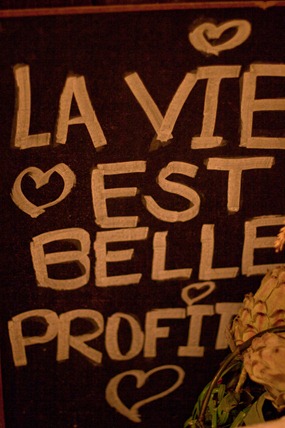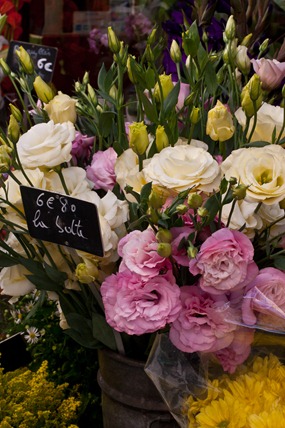 For all of you who have a hard time sticking with a daily gratitude practice, my challenge for you is to find a gratitude buddy. It can be your partner, mom, sibling, roomie, best friend….anyone you love and trust. Pledge to share 5 things you are grateful for each day. Some days will be easier than others to come up with the list, but that is the point. If you don't live with the person, you can call them on the phone, Skype, or even just commit to emailing each other your list each night before bed. Or maybe once a week works better for you. You come up with what will be realistic for your life!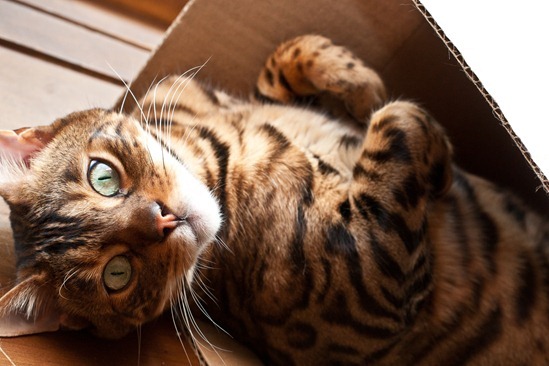 Sketchie is thankful for boxes. :)
Since we started this daily gratitude practice, I've felt significantly happier and more positive than I have in a while. I totally underestimated how much of a difference it would make and now I'm a believer of the positivity daily gratitude can create. I find myself thinking about good things throughout the day because I know that I will have to come up with 5 things before bed. In turn, my positivity is increased all day long.
In my mind, practicing gratitude is simply bringing all of those daily experiences that we all have to the forefront of our minds. Gratitude does not negate the bad things that happen to us, but it's a conscious choice to bring our attention to the positives in each day.
I'd love for you to join us with this challenge!
~~~
For other Daily Glow posts, see:
~~