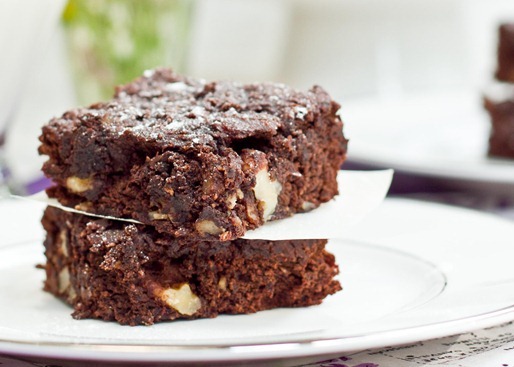 My gluten-free and vegan baking adventures continue! [See post 1 here]
This time, I'm using a gluten-free flour called Teff Flour.
Have you heard of Teff flour before?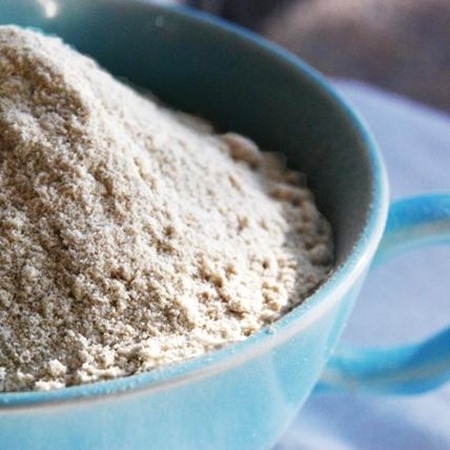 [Source]
I hadn't until I looked through the Clean Start and Clean Food Cookbooks. Teff flour is not only gluten-free, but it's high in protein, iron, calcium, and zinc. Teff contains 2x the Thiamin, 3x the Folate, 7x the Calcium, 3x the Iron, and 3x the Zinc as compared to wheat.
The Teff grain is incredibly small too, measuring about 1/32 of an inch in diameter! It takes 150 grains to weigh as much as one grain of wheat.
Check out how tiny the Teff grain is!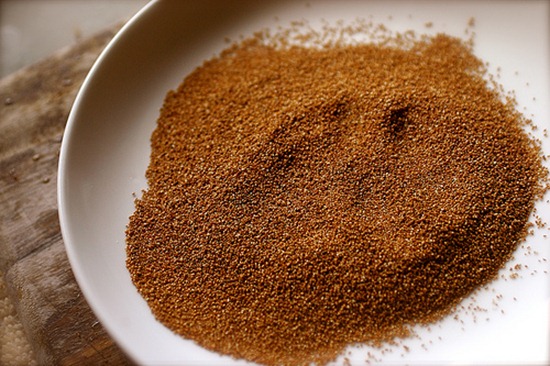 [Source]
Because the grain is so small it is virtually impossible to hull the grain before grinding it into a flour. This means that teff flour is identical in nutritional value to the whole grain. Dark or brown teff is higher in iron and ivory teff is higher in protein. There is also a red teff, but I don't think it's common.
When I was at Bulk Barn the other day picking up some Goji berries, I was surprised to see that they carried Teff Flour. You can also purchase teff flour at many health food stores and Bob's Red Mill also makes Teff flour.
I rushed home to make these brownies, not knowing what to expect, and they knocked our socks off!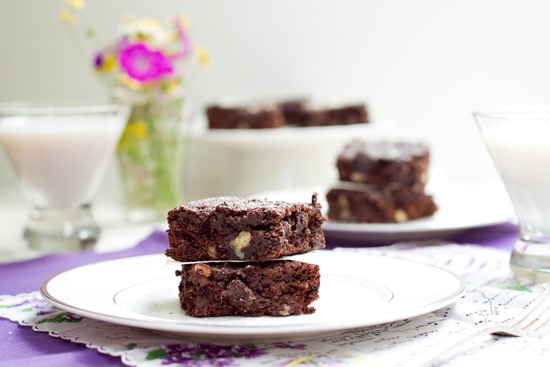 [print_this]
Gluten-Free, Vegan, and Oil-Free Walnut Chip Brownies
Lightly Adapted from Clean Start cookbook. Recipe printed with permission from Terry Walters. Copyright 2010, Sterling Publishing Co., Inc.
Ingredients:
1/2 cup unsweetened applesauce or finely grated apple
8 pitted medjool dates
1 medium ripe banana
1/2 cup pure maple syrup
1 tsp vanilla extract
1/2 cup brown teff flour
1/2 cup almond meal (I ground almonds in my food processor)
1/2 cup cocoa powder
2 tsp baking powder
1/2 tsp baking soda
1/4 tsp kosher salt
1/3 cup chopped walnuts (my addition)
1/4 cup dark chocolate chips (my addition)
Directions:
1. Preheat oven to 350F and line an 8" x 8" pan with parchment paper so it overlaps on two sides. Lightly grease the parchment and sides of the pan with oil.
2. In a food processor, process the almonds into a flour like consistency. Remove ground almonds and set aside. In the food processor, process the applesauce, dates, banana, maple syrup, and vanilla until almost smooth.
3. In a medium sized bowl, whisk together the teff flour, almond meal, cocoa powder, baking powder, baking soda, and salt.
4. Add wet ingredients to dry and mix until just combined. Fold in the nuts and chips. Be careful not to overmix the batter.
5. Spoon batter into prepared pan and gently smooth out with a wet spatula. Batter will be very sticky! This is normal.
6. Bake for about 25-27 mins (I baked for 27 mins). at 350F or until a toothpick comes out clean. Let brownies cool completely for at least 1 hour before slicing as they are VERY delicate and fall apart. I suggest cooling and then freezing the brownies until firm, so you can slice them easier without them falling apart. Keep in a sealed container for up to 3 days.
[/print_this]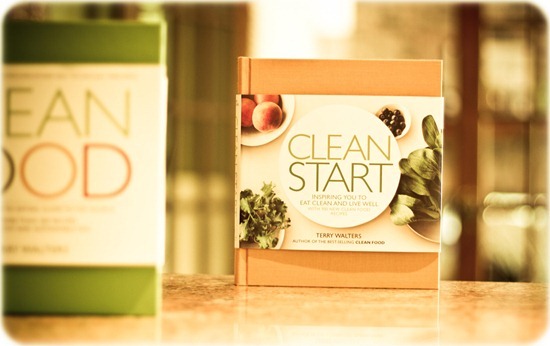 To amp up the brownies, I added walnuts and chocolate chips because we love a nice crunch to our brownies!
The Teff Flour has a very light taste and I couldn't even tell that I was using a new flour. The brownies are incredibly fudgy, but still a bit cake-like in texture.
The only small issue I had was that the brownies tended to fall apart when I cut them after cooling. If this is an issue for you, I would suggest cooling them in the pan, then freezing until firm (but not solid completely), and finally, cutting them for a less crumbly slice.
Either way, when I tasted the brownies I really didn't care what they looked like because they were just that good! Big thanks to Terry for allowing me to share this incredible recipe with you today.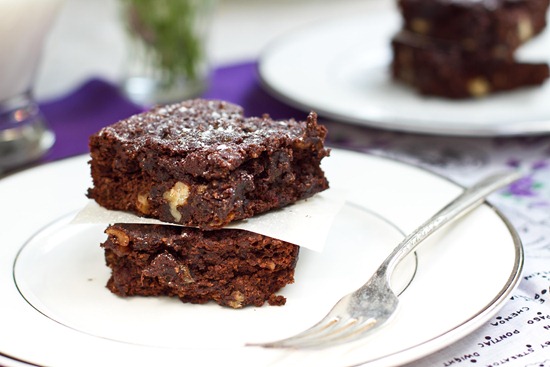 Have you ever tried Teff flour before? What are your favourite flours to bake with?
My favourite flours to bake with are whole grain spelt flour (for heartier baked goods like muffins), light spelt flour (for lighter baked goods), whole wheat pastry flour, and Kamut flour (bakes very similar to white flour). Teff flour will be moving onto this list too. :)
Happy Father's Day to all the wonderful dads out there!