I've been doing a lot of this…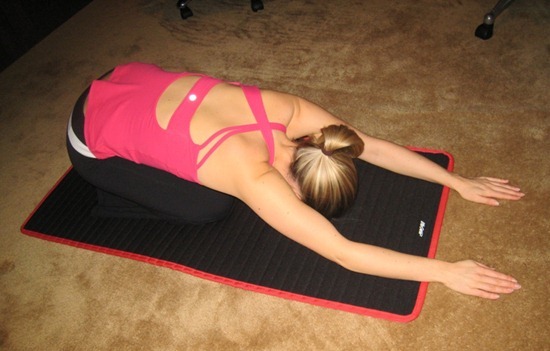 Sadly, not any of this…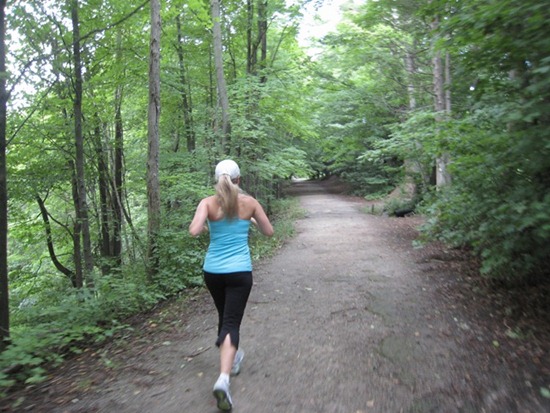 Amazingly, I even miss this…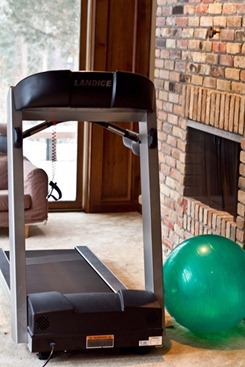 But I have been giggling at this…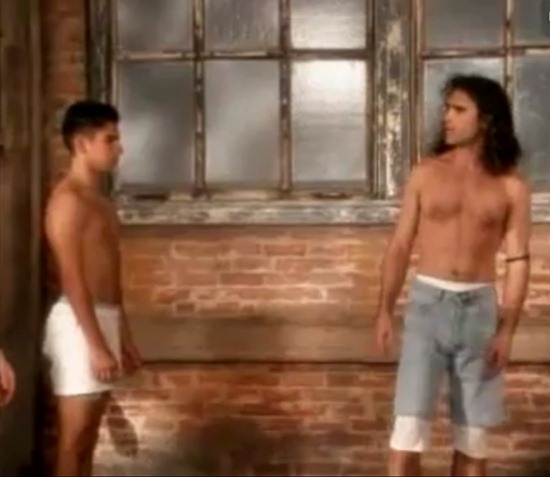 That would be Bryan Kest Power Yoga in all his 80's cut off jeans and Long John glory! As much as I make fun of the cheese factor in this video, Bryan has a wonderful, laid-back, do-only-what-you-can approach to yoga that I adore. He removes the intimidation factor.
I'm also doing a lot of these amazing back poses from Yoga Journal too.
I made an appointment next Wednesday with my doctor for my sore tailbone. It's feeling a bit better now (with lingering tenderness), but I figure I should get it checked out in case I need an X-ray or physical therapy for it.
Not being able to do cardio exercise is torture for me though. I'm going stir crazy!
As per my Spring goal, I've been drinking a lot of fresh juice this week. It feels so good have the juicer back in my life.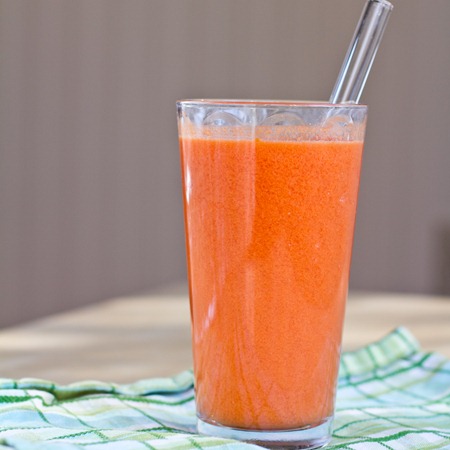 Glowing Sunshine Juice
Ingredients
1 grapefruit, peeled
4 medium carrots
fresh ginger (approximately 1/2-inch piece)
1/4 tsp raw maca powder (optional)
Check it out on the Foodthinkers website here.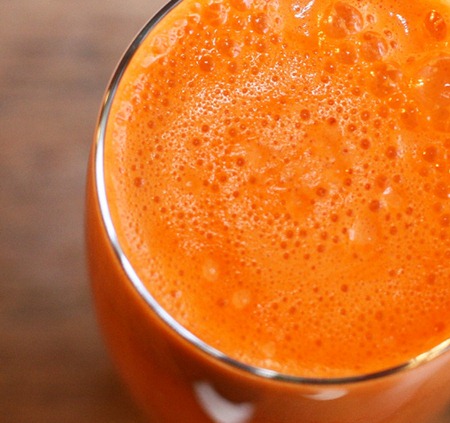 I start my morning off with a fresh juice and then have breakfast about 30 minutes later. It makes breakfast extra delicious. :)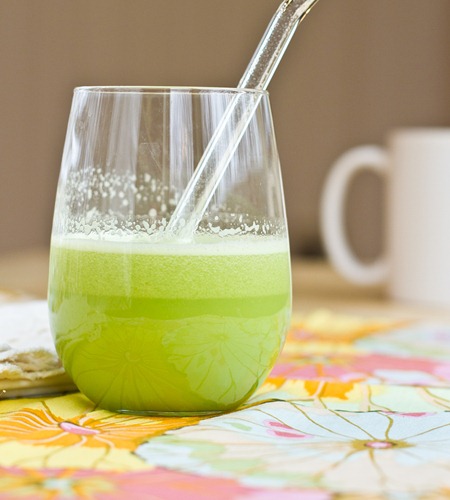 When I make juices, I never set out thinking of a 'recipe' or 'flavour' like I might with my other recipes. I usually just take whatever old veggies we have lying around and throw them in. I buy the old/discounted fruit and veggies from our grocery store specifically for juicing.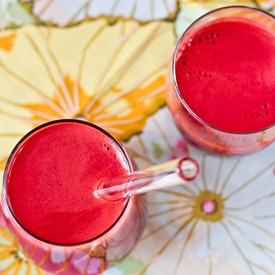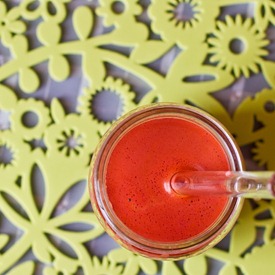 Lately I have been juicing with beets (responsible for that beautiful pink colour!), lemons, lime, carrots, ginger, grapefruit, apples (rarely), cucumbers, celery.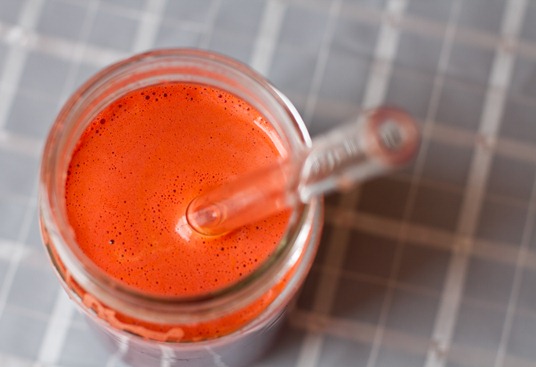 I think this one above was: 1/2 beet, 2 carrots, 1/2 English cucumber, 1/2 grapefruit, 1/2 inch piece ginger. It is not very sweet, but I don't juice with sweet fruits very much (prefer to eat them!). If you like it sweet, add an apple or pear.
I also made Chocolate macaroons adding 1/3 cup of cocoa powder in the recipe I adapted from Healthy Hoggin.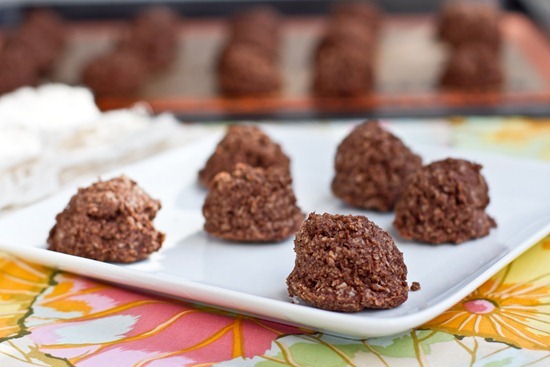 The chocolate ones were good, but we both prefer the vanilla ones!
Last night we also made Nut Butter Crusted Parsnip fries. I TRIPLED the recipe this time because we had a friend over to watch the game. They did not last long!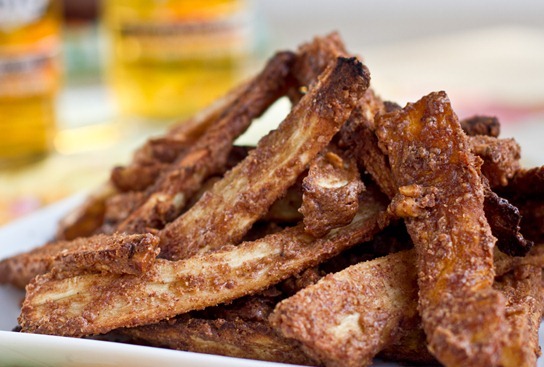 Along with our favourite brew- Mill Street Organic.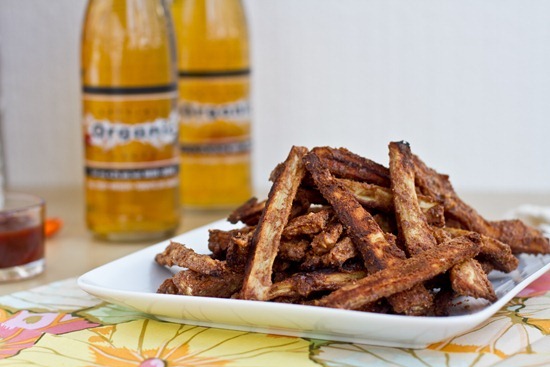 Have a great Saturday!