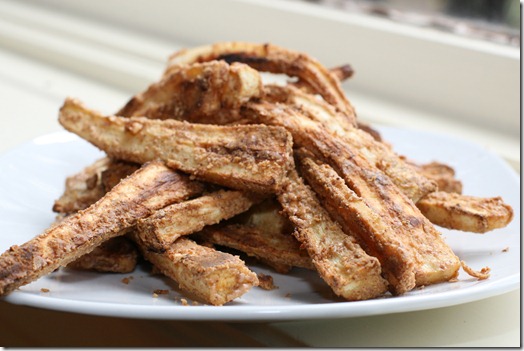 Today I put out a plea on Twitter asking for Parsnip fry recipes! Ricki pointed me to her post and as soon as I saw the pictures, I was salivating. You know when you just look at a picture and you know it will taste amazing? That's how I felt about these fries. They did not let me down!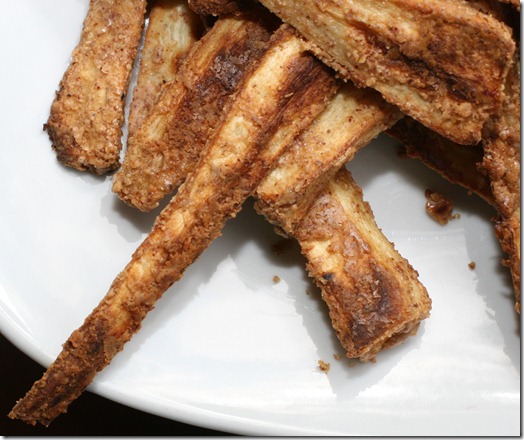 Nut Butter Crusted Parsnip Fries
Adapted from Diet, Dessert, & Dogs.
Yield: 1-2 servings.
Ingredients:
3 medium parsnips, peeled and cut into thin fry-like strips
3 tbsp nut butter (I used 2 tbsp chunky peanut butter + 1 tbsp almond butter)*
1 Tbsp extra virgin olive oil
1/4 tsp kosher salt, or to taste
Directions: Preheat oven to 400F and line a baking sheet with parchment paper for easy clean-up. Peel and cut parsnips into fry-like strips. In a medium size bowl, mix together the nut butters, olive oil, and salt. Take parsnips and toss in bowl with your hands until fully coated. Line up on baking pan and cook at 400F for 30-50 minutes until crisp. I cooked mine for 40 minutes, but probably could have left them in another 5 minutes to crisp up even more. They were wonderful!
Note: You can probably use any kind of nut butter you prefer!
After coating in a bowl: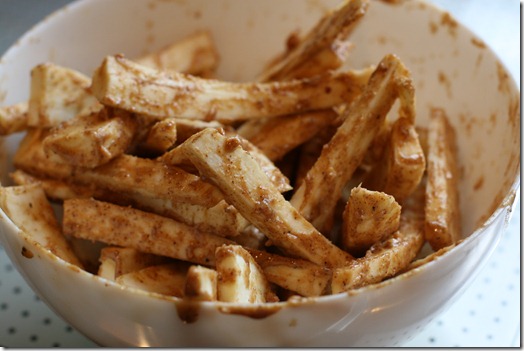 Line 'em up!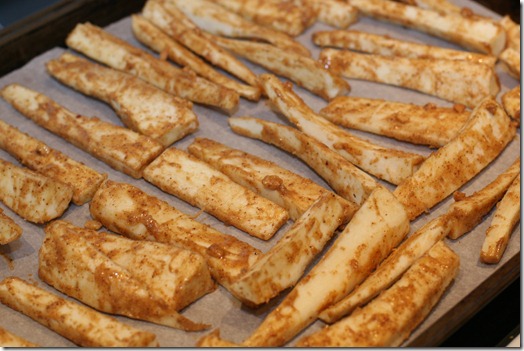 After cooking: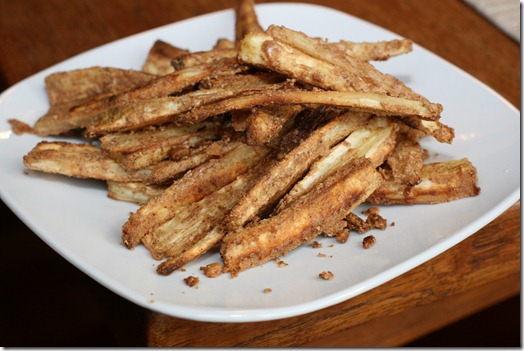 I honestly never imagined parsnip fries could taste this good.
Never in my LIFE would I have dreamed of using nut butter as a fry coating!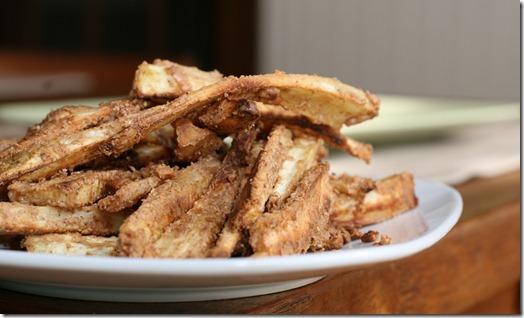 Parsnips resemble carrots, but are paler and have a stronger flavour. Apparently, the core can be quite bitter so sometimes people omit it when cooking, but I used the whole kit and caboodle and didn't notice any bitter flavour, at least in these fries anyways.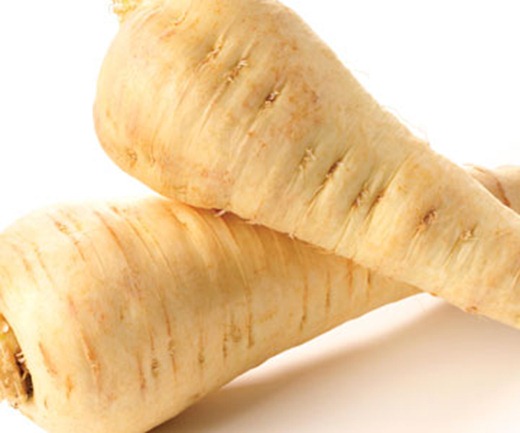 [Source]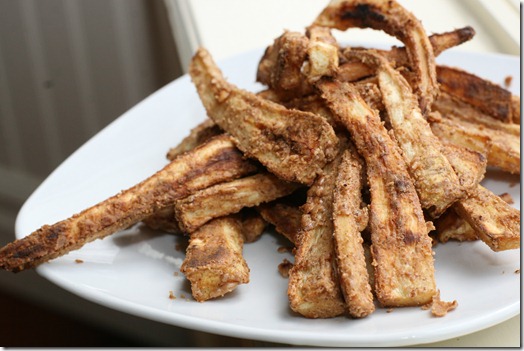 You must run to the grocery store, pick up some parsnips, and make these fries.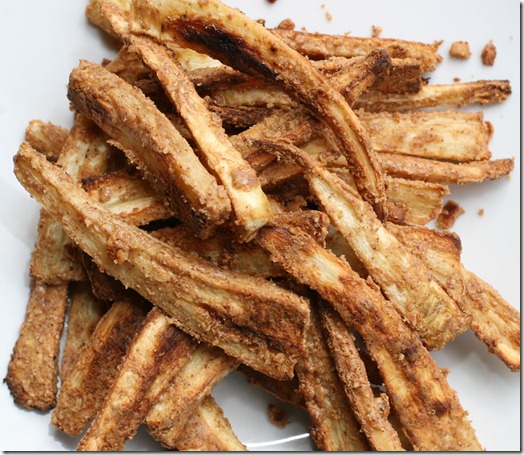 What are some life-changing foods you have had?
Some of mine:
Fresh, homemade juice
Artisana Cashew Butter
Ricki's parsnip fries!!
Nutritional yeast
Chocolate Peanut Butter Cups (adapted from Alicia Silverstone)
~~
Weekends are a bit like rainbows; they look good from a distance but disappear when you get up close to them. ~John Shirley