Happy Labour Day! I hope you are enjoying a lovely day off and are sleeping in right now!
I like to spend my holidays by getting up at 4:15am. I am sick like that.
Let me rewind to last night…
The Dizzy Bizzy Board was stressing me out a bit. Actually, it was giving me the spins and I decided it had to go ASAP. ;)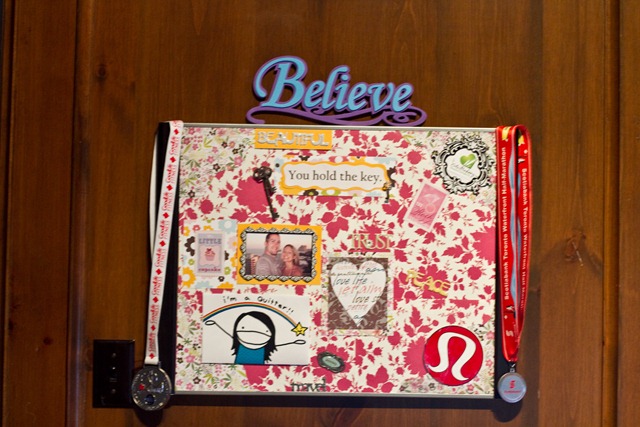 Really, this was just an excuse for another Michaels trip… ;)
I emerged with new scrapbooking paper and the will to make a less dizzy & bizzy vision board.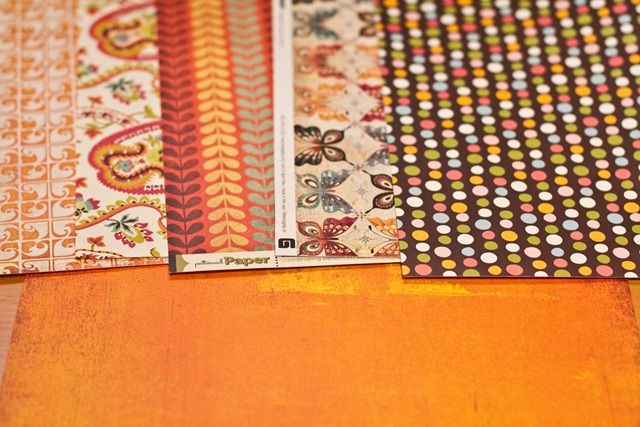 I decided that I would use a solid background colour (orange) and then accent with prints. Problem solved.
I have been using these double-sided photo stickers and they work like a charm!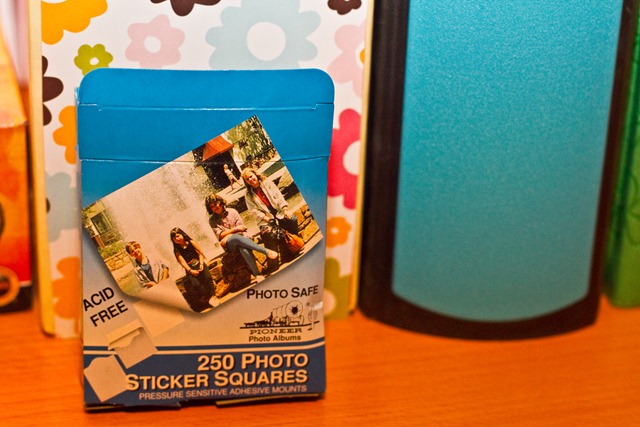 They come right off with no tearing. I also used a photo glue stick for a couple sections when necessary.
Here is the new vision board: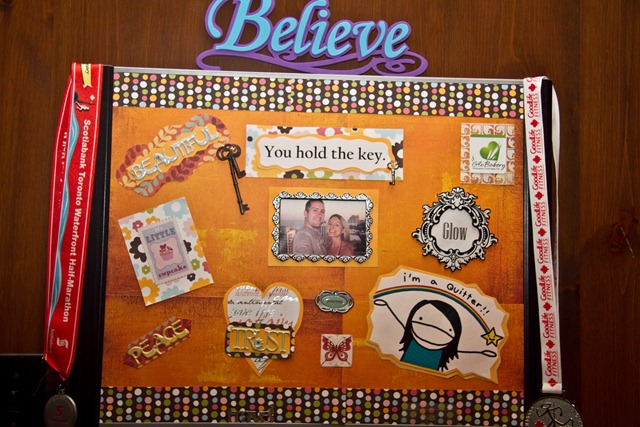 Much more easy on the eyes. ;)
I think it actually matches better with the warm colours + wood!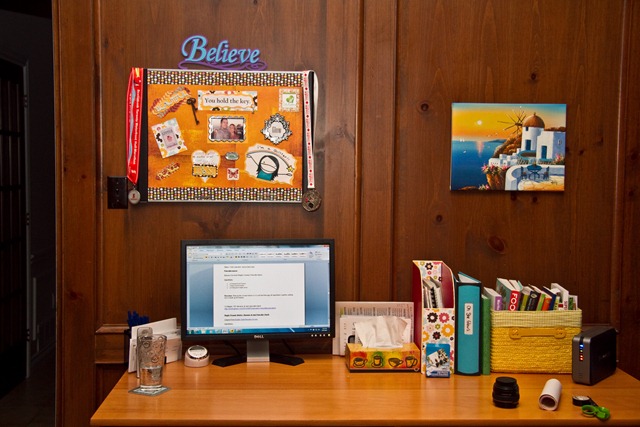 Side by side:
Some close ups…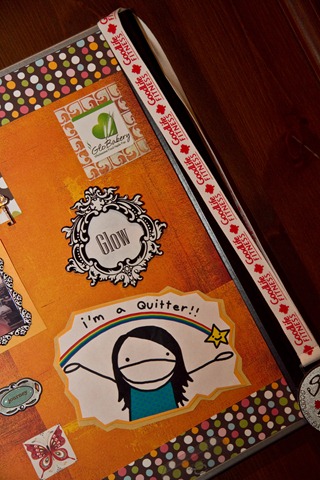 I like the 'Trust' over the heart!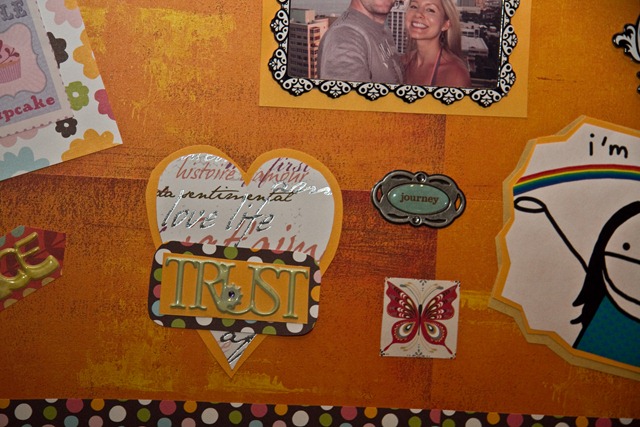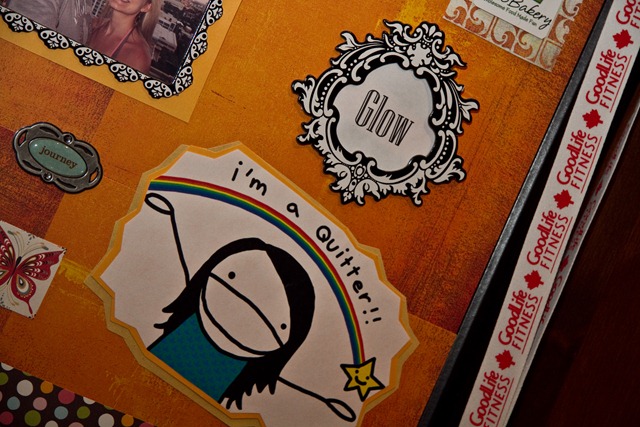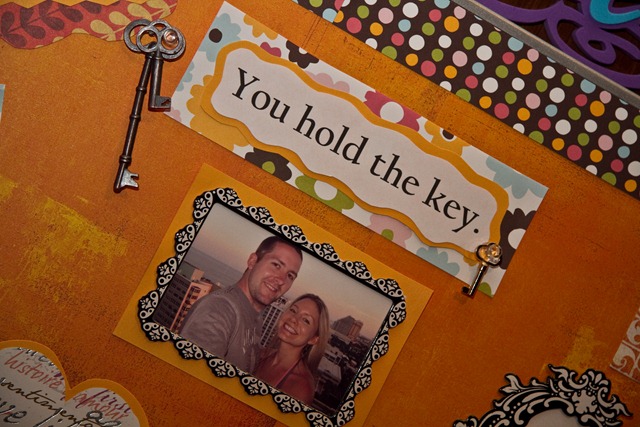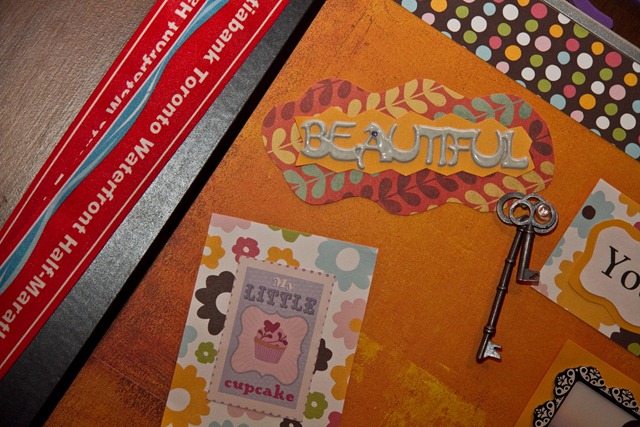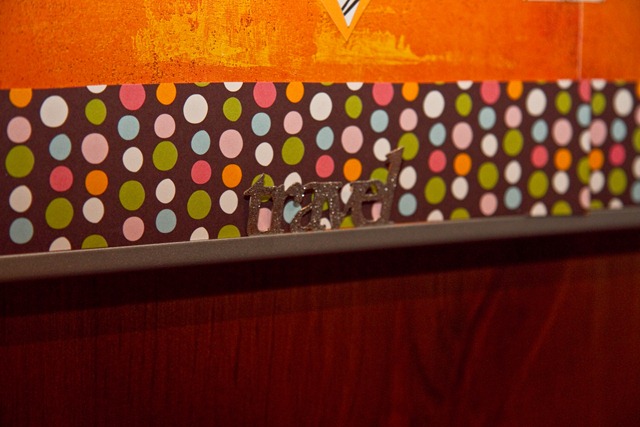 What a fun project!
Eric also hung this frame in a new spot (it used to be above my desk before the Mykonos painting went up).
The bookcase is still a work in progress, but it is getting there!
Then I went through all my personal and business files.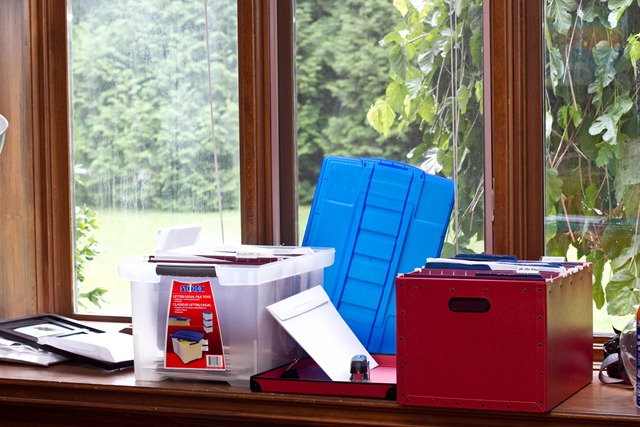 When I was done, I moved my new 2010 file to an easily accessible spot by the fax/scanner. If it is out in the open I am much more likely to use it!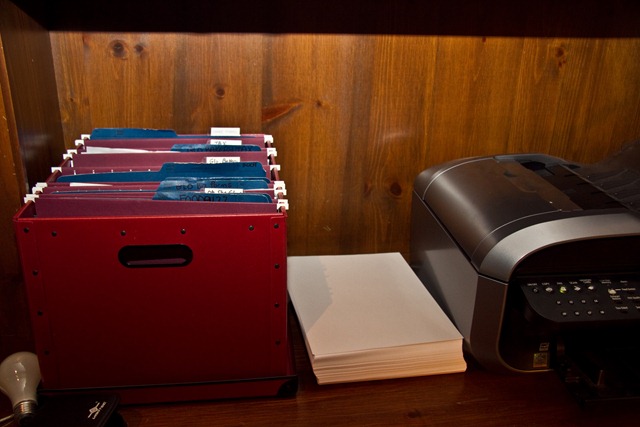 Then I operated on our printer that all of a sudden decided to stop working this week! Hrmph.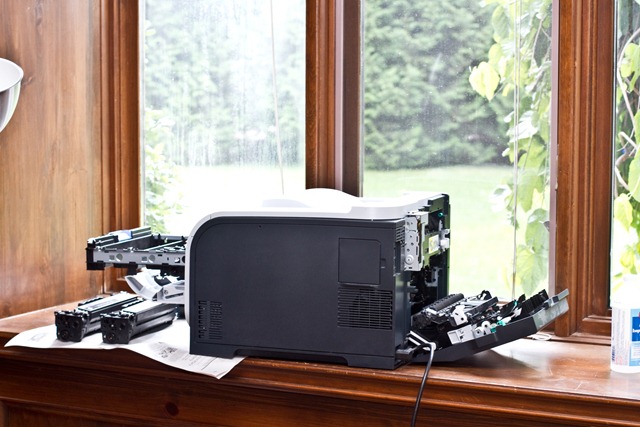 I got it to print black ink, but it is still rejecting the magenta ink that we installed. Very strange. I think we might have to get it serviced. Luckily it is still under warranty.
~~
This morning, I stumbled downstairs at 4:15am and ate some delicious vegan overnight oats that were waiting for me. It made getting up for the race a bit easier. :)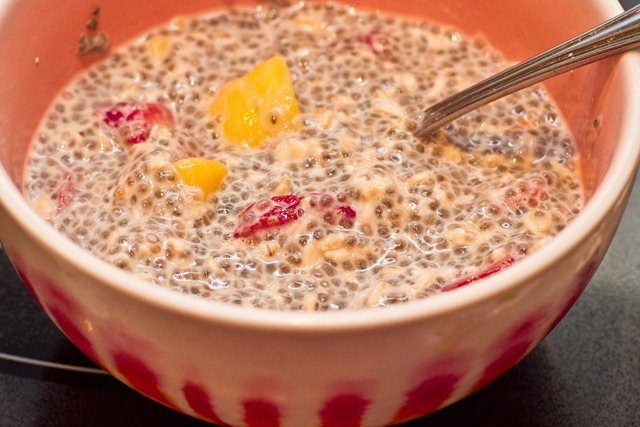 Pre-Race Hydrating Mango & Strawberry Vegan Overnight Oats
Ingredients:
1/3 cup oats
2.5 tbsp chia seeds <– lots of chia seeds because they are great for runners & very hydrating
1/2 cup water
1 cup almond milk
1 tbsp pure maple syrup
1/2 mango, cubed
3 strawberries, chopped
Here it is last night when I mixed them up. The mango was so good in this.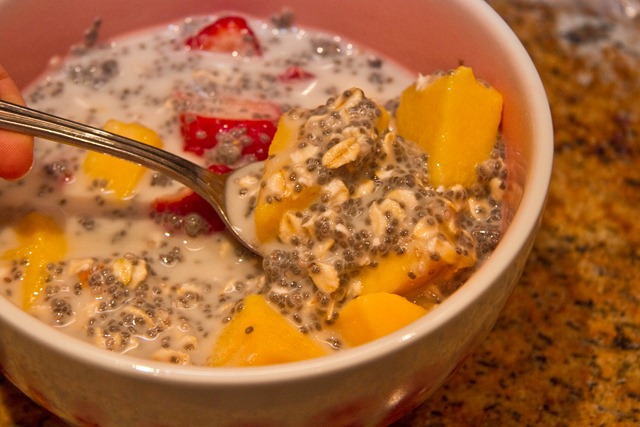 I better get on the road so I am not late!
Just a reminder that today is the final day that you can vote in the Portabella Playoff! Thanks for your support everyone. :)
It's time for me to run like the wind….Eeeeee.