Goooooood afternoon!
Great discussion going on in the 'Is Your Desk Job Harming Your Health?' post! It was interesting to read everyone's experiences. I was asked about what kinds of stretches to do at a desk and I came across this awesome visual guide that you can print and put in front of you! Click to enlarge.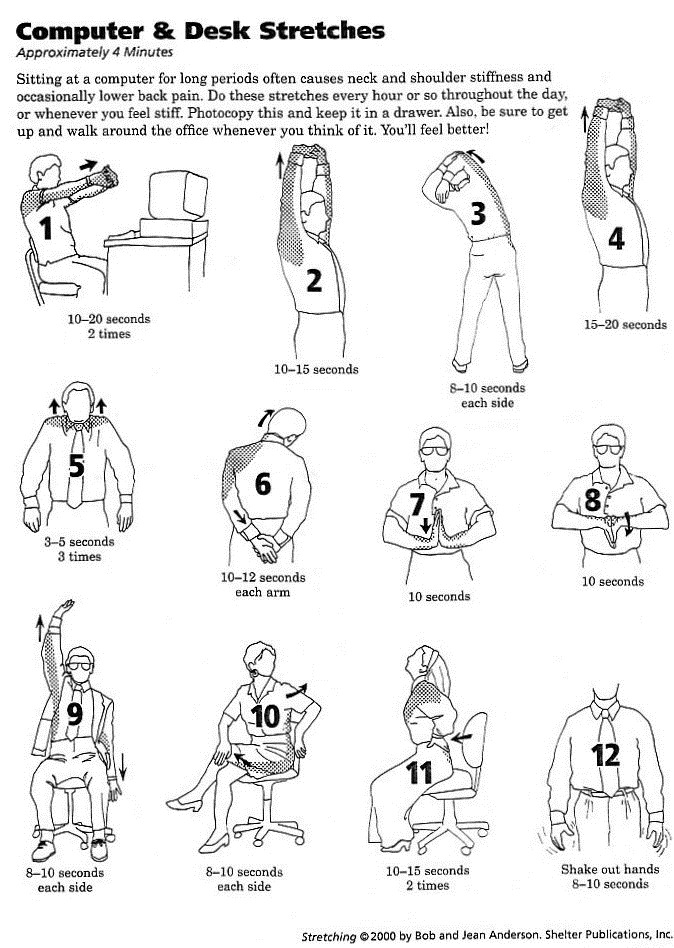 [Source]
I am a very visual person, so I think this will be a great reminder for me!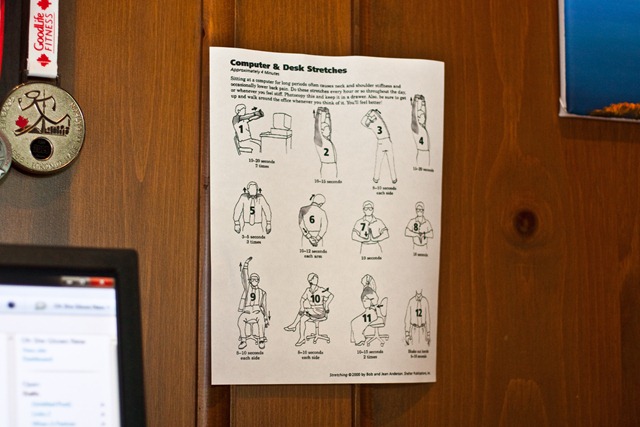 I'm a personal fan of #10, although it always creeps me out when my back cracks!
I am going to start taking stretching breaks every hour or so when I am doing desk work- or even doing physical work in the bakery. My back/shoulders are so tight it's a bit ridiculous. I have a timer on my desk, so I think I will start setting it to remind me. Goodness knows I need reminders!
Onto today's lunch, which was fabulous…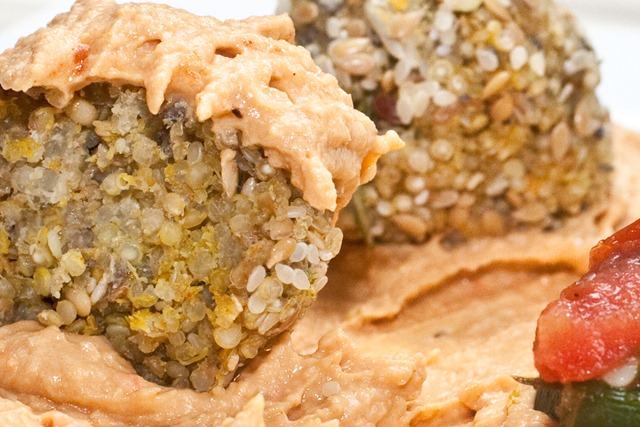 First I should mention that my Green Monster this morning with Purslane gave me so much energy! I honestly felt amazing this morning. It held me over for about 3 hours before having a mid-morning snack of apple + cashew butter. Who knew a tiny weed could pack so much punch? This weekend, I shall be buying out the dear farmer's stock of Purslane and Nettles.
I am loving cooking with this Cold-pressed organic sunflower oil. It seems to adapt to everything I make it with, including the amazing Cherry, Banana, and Coconut Butter Bread. By the way, I did manage to freeze half of it, and that is the only reason why it is still in my house. I dream about taking it out of the freezer about 6 times a day. I think I might take it out over the Canada Day long weekend for a treat!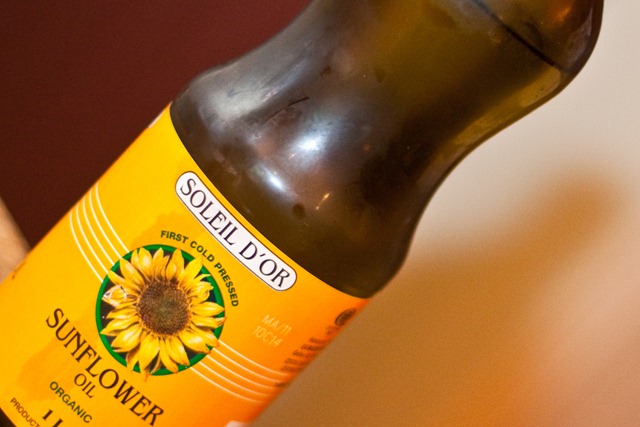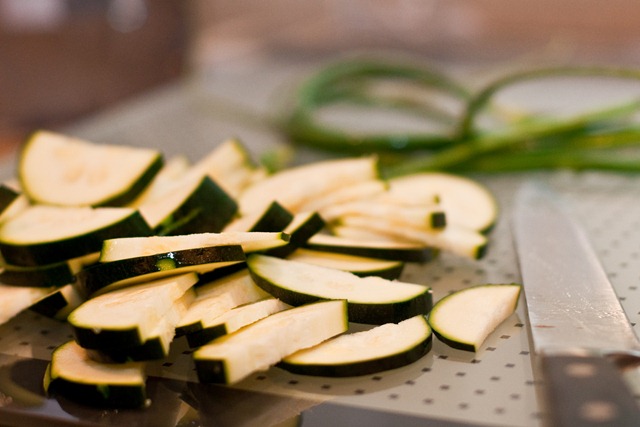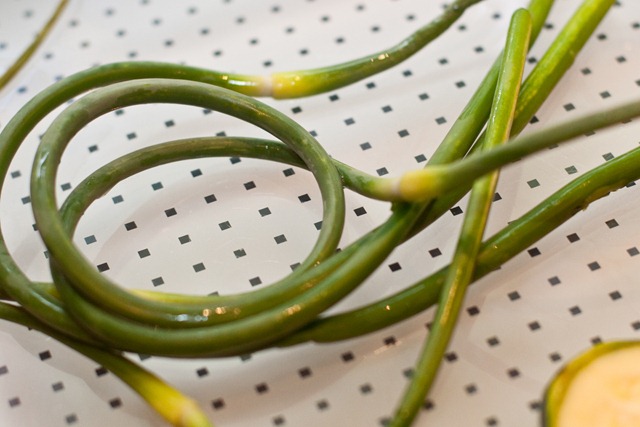 I'm not sure if we are going to see more garlic scapes this season. I guess we will find out tonight! One reader told me that she went to buy them this week and the farmer said they are already out of season. That one musta hurt!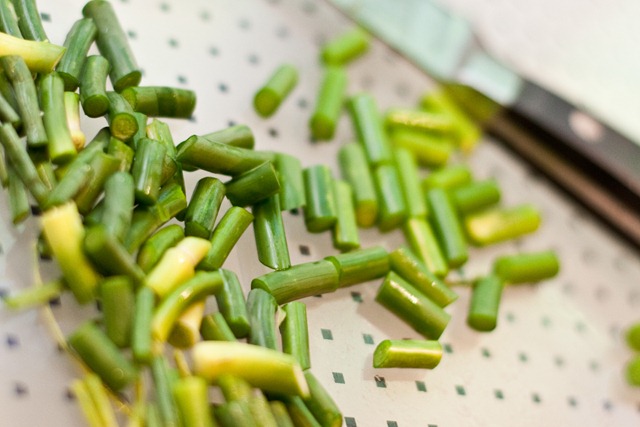 Prepare for the entire kitchen to smell amazing when you make this…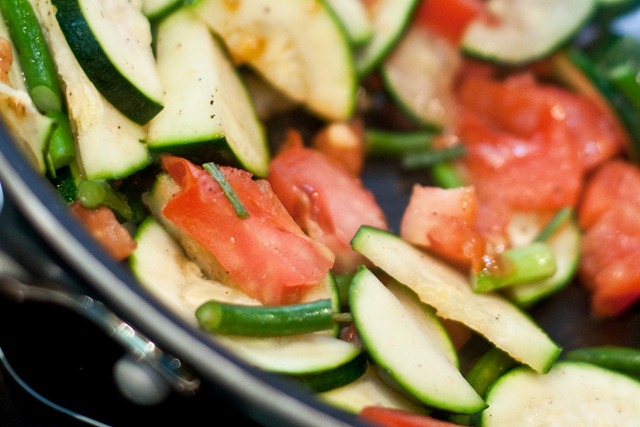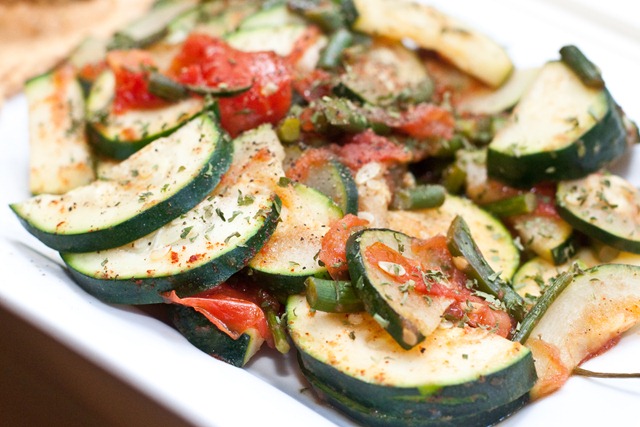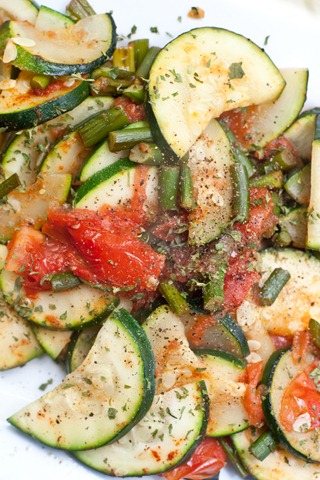 Zucchini, Tomato, and Garlic Scape Stir-fry
Ingredients:
1 large zucchini
1/2 large tomato
3-4 garlic scapes
1/2 tbsp cold-pressed sunflower oil
1 tsp paprika
Kosher sea salt, to taste
Freshly ground Black pepper, to taste
Parsley flakes, for garnish
Directions: Pour about 1/2 a tbsp of Sunflower oil (or oil of your choice) into a skillet and heat at low-medium. Chop veggies and throw into skillet along with seasonings. Cook for about 10 minutes or until veggies are tender. Sprinkle with dried or freshly chopped parsley.
I served it along with two seedy Cracker Glo Doughs and 1/4 cup of roasted red pepper hummus! Mmmmmmm!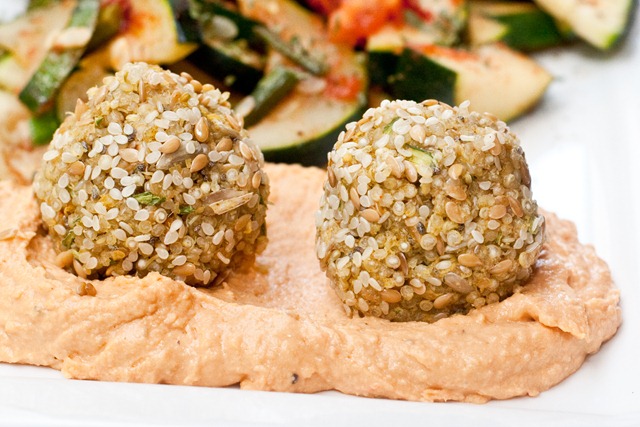 I loved eating it on a bed of hummus, but I couldn't resist making a hummus hat…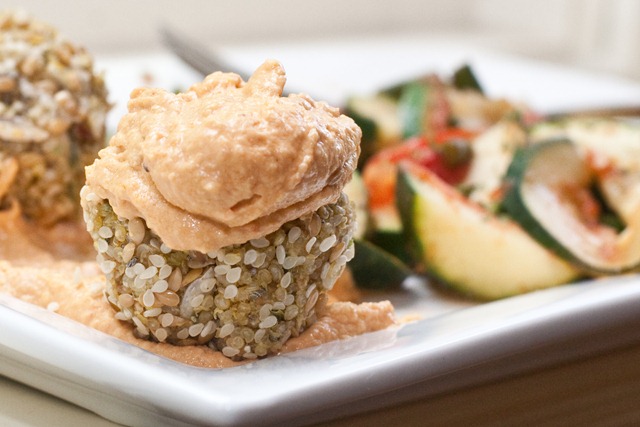 Hummus makes my world go round.
I also cracked open a brand new spice that I bought in bulk the other day…PAPRIKA!
I am so happy to have Paprika back in stock. I ran out of it last year and never got around to buying any. I love Paprika because it is a spice that you can use quite liberally and it doesn't overwhelm the dish.
Benefits of Paprika include:
High in Vitamin C
Antibacterial
Can help normalize blood pressure and improve circulation
Can increase the production stomach acids to aid digestion (always good for peeps with stomachs like me!)
The stir-fry was also excellent! So much flavour. The garlic scapes were fabulous in a stir-fry too.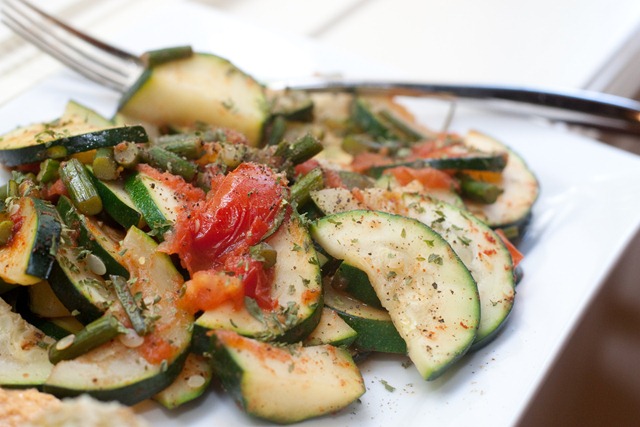 My afternoon powersnack was better than my wildest dreams…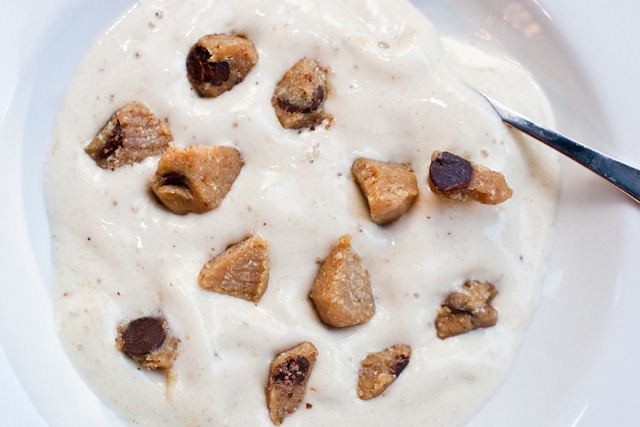 I made Chocolate Chip Cookie Dough ice cream using 1 frozen Glo Dough chopped up and banana soft serve. It tasted just like choc. chip cookie dough ice cream.