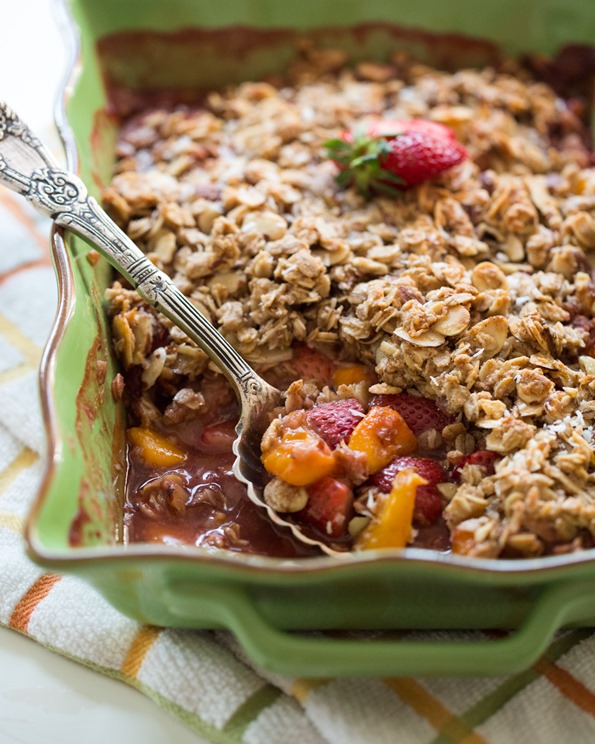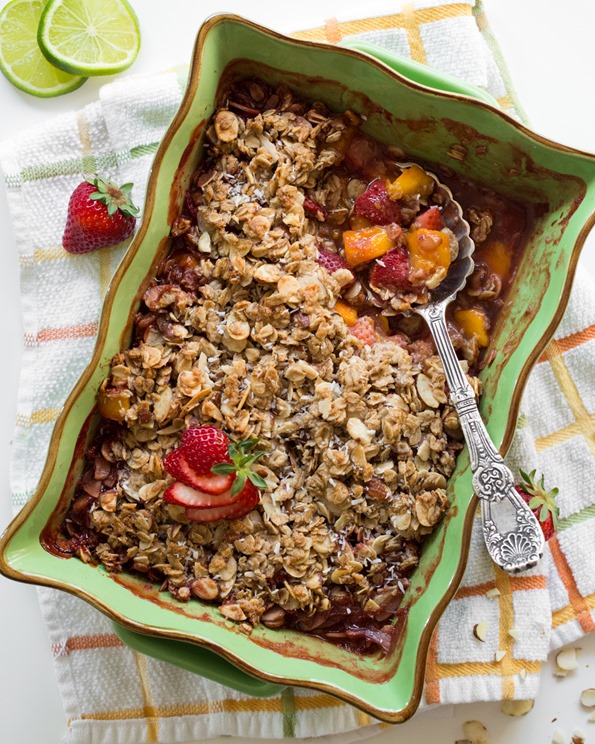 Dear Mom,
If we lived close by, I would make you this strawberry mango crisp for Mother's Day brunch. It's pretty, bubbly, and sweet, with many different layers. Just like you. There's a nutty layer too – wink, wink. (Two teenage girls in the house can do that to a person!) When I think back to my teenage years, I feel guilty about how much I took our relationship for granted. I'm irritated by my former self who thought it was so 'uncool' to be seen with my mom at the mall. If I could get those years back, I would've proudly walked by your side and invited you more places with me. In my mind, parents were often obstacles to having more fun. I thought you were too cautious and worried about my safety and I couldn't fully understand why you cared so much. Like that night I was really sick due to some poor choices and you sat beside my bed all night long, not sleeping a single wink, just to make sure that I would be ok. And then you grounded me like you should have. You knew that I wasn't invincible like I thought I was.
After the teen years, I started to appreciate our relationship more with each passing year until one day it dawned on me that you are one of my best friends. You are one of the first people I share good news with or when I have a problem that needs sorting out. You have this magnetic smile that always makes me feel lucky to witness. I don't have to worry that you'll be bitter about my successes or secretly happy about my setbacks. Your love and support is as genuine as it gets.
This Mother's Day has a new meaning in my life. I now understand why you were so afraid of losing me and why some days it was incredibly hard to let me go. The mother-daughter bond is a complicated one with many ups and downs, but it's one that I can't wait to navigate with my own daughter.
With love to you and all the mamas,
Angela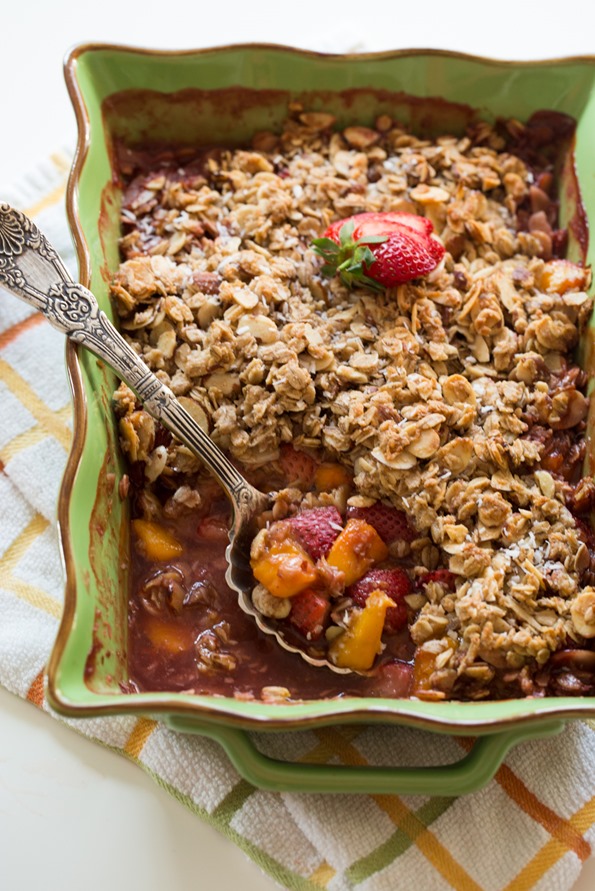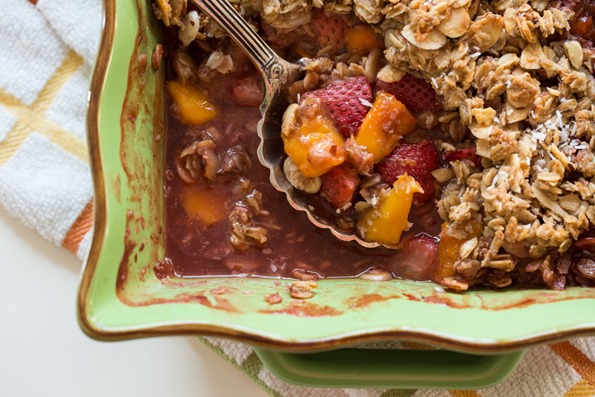 A couple quick updates:
– New Baby section on the blog
– I'm told that my Steven & Chris cooking segment is finally airing today. Fingers crossed!
Have a lovely weekend.
Let's get social! Follow Angela on Instagram @ohsheglows, Facebook, Twitter, Pinterest, Snapchat, and Google+