Aside from smoothies and vegan overnight oats, raw buckwheat porridge is a breakfast staple in my morning rotation. I love breakfasts that are quick and easy and this one surely fits the bill. Similar to smoothies and overnight oats, you can also make buckwheat porridge the night before and store it in the fridge. Throw it into a jar and grab it while running out the door in the morning! How easy is that?
But first – what the heck are raw buckwheat groats?
I've talked a lot about buckwheat groats on this blog over the years, but it's always nice to have a little ingredient refresher. Unlike the name, buckwheat is not a wheat product. It's actually a fruit seed related to rhubarb and sorrel and it's naturally gluten-free. Beige and pale green in color, raw buckwheat groats are a great source of protein, fiber, manganese, and magnesium. Be sure not to confuse them with kasha which is toasted buckwheat. Kasha has a stronger, earthier flavour and I much prefer the neutral flavour of raw buckwheat groats. You can find raw buckwheat groats in the bulk food section of Whole Foods, natural food stores, and online. I usually buy it by the 10 pound bag from Upaya Naturals website and the bag lasts for-eva.
To make this porridge, all you do is soak raw buckwheat groats in water overnight (or for at least 2 hours). Soaking buckwheat helps the body digest it better (and it also softens it, making it easier to blend up and chew). After soaking, rinse it off very well and then process it into a delicious raw porridge. Just like smoothies or vegan overnight oats, the flavour options for this are endless! This time, I was in a major chocolate hazelnut mood, so I decided to turn my breakfast into this chocolaty delight…and it did NOT disappoint!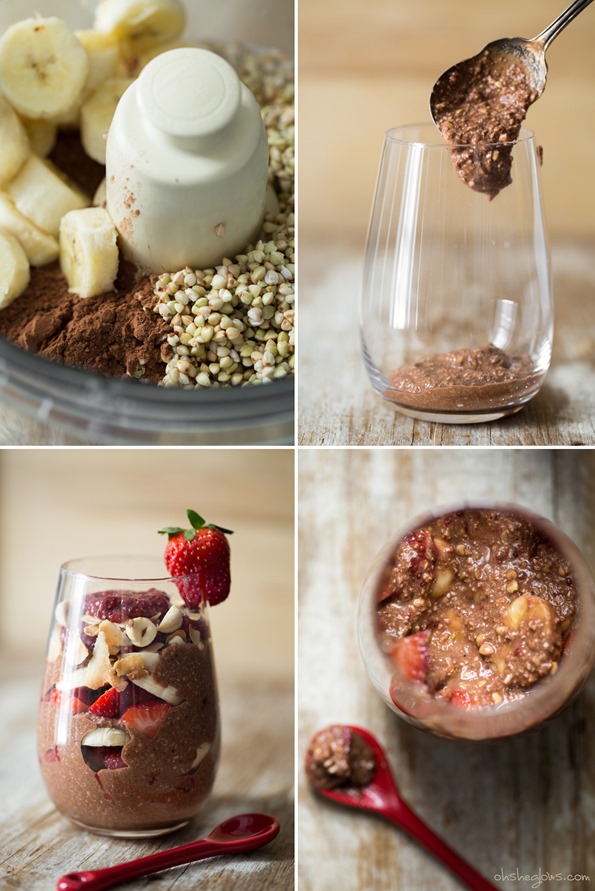 Cookbook News
I wanted to share my excitement about some cookbook news that I received this week. I heard from my editors regarding our official first week of sales (the numbers come from Bookscan and Booknet). Last week, The Oh She Glows Cookbook was the #1 best-selling cookbook in the US, as well as the 4th best-selling trade paperback book in the US overall. Here in Canada, it was the bestselling cookbook, as well as the #3 bestselling non-fiction book overall. I am completely over the moon with gratitude and I can't thank you enough for all your support. Thank you for welcoming my recipes in your home, sharing the book with others, and spreading the word that vegan recipes can be both delicious and good for you all at once. I really feel like it's a dream come true.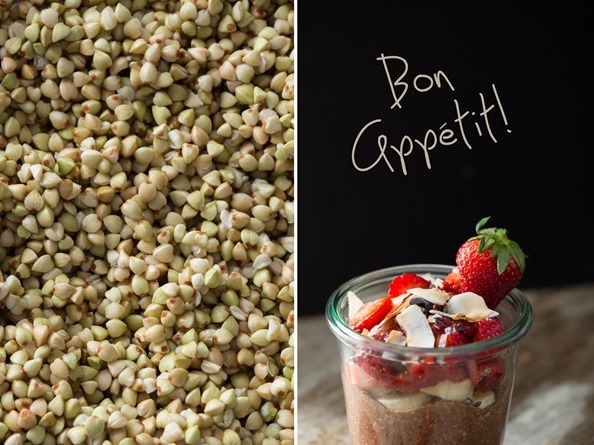 Let's get social! Follow Angela on Instagram @ohsheglows, Facebook, Twitter, Pinterest, Snapchat, and Google+