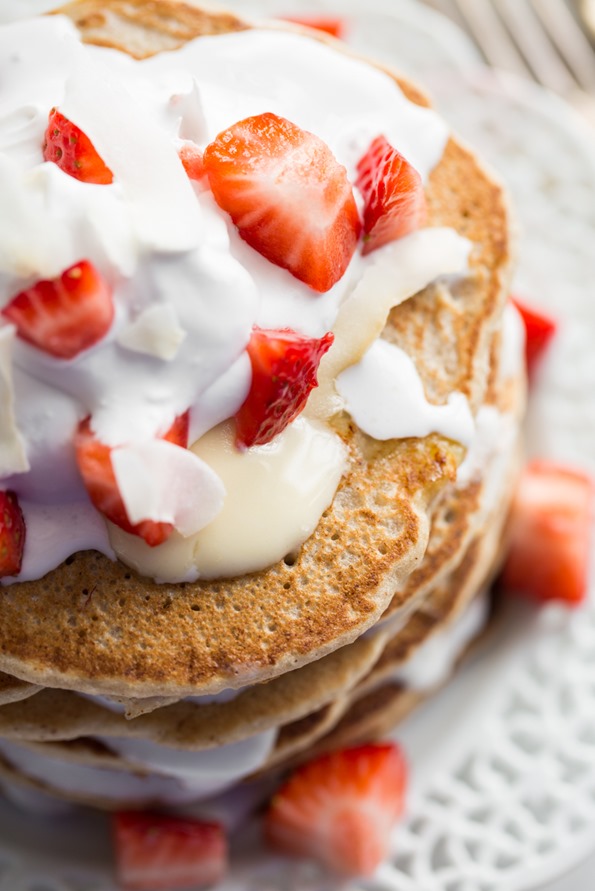 My heart is heavy this morning. Our little Sketchie cat is going through a surgery right now. It broke my heart saying good-bye this morning. He has no idea what he's in for, what he will wake up to, and have to recover from. I haven't written much about Sketchie's bowel problems (most likely because it doesn't tie into the topic of food very well!), but our vet suspects that he has Irritable Bowel Disease. Many days he is running to get to his litter box in time. I won't get into details, but it's so sad to watch. His problems were there as a kitten and have gotten worse over the years. We've tried relentlessly to find a cure for his problems – grain-free food, the raw food diet, single protein food sources, pumpkin, probiotics – you name it, and nothing seemed to help for long and he's also extremely picky with food so that complicates things too. He has had blood work and stool testing galore! I feel so bad for him because he obviously doesn't understand what is going on with his body.
Our vet recommended that Sketchie have exploratory surgery where they will take a biopsy of his intestines, examine his organs, and look for anything unusual like cancer. If we just put him on medication it might cover up a serious problem that's going on, so we decided it was best to know what's really going on inside him. His recent blood work came back that he has low B12 which could be a result of IBD or it could be due to something more serious like lymphoma. The hardest part about this decision is that we don't know for sure if it will end up finding a solution to his problem, but we figure it's worth a shot for his long-term health and happiness. We really don't know what else to do at this point. One thing is for sure; this wacky, quirky little cat has left such a mark on my heart, I can't imagine my life without him and I would do anything to help him.
The house feels so empty and quiet this morning (there's no one rubbing his head on my computer screen right now or meowing at me!), but I know he's in great hands. And he will be spoiled and taken care of 24/7 when he's home, so hopefully his recovery goes well. I'll keep you posted on how he's doing. Hopefully he doesn't hate us too much, especially with that cone around his head and mystery incision.
There's no good way to transition into a pancake recipe today, but let's just go with it. I need a little comfort food right about now! I made these pancakes for Eric and I after the hockey game on Sunday to celebrate the Olympics. It was an event we looked forward to for weeks and I couldn't think of a better way to treat ourselves. It's been a LONG time since I wrote about pancakes on this blog…too long, in fact! Hopefully this makes up for lost time.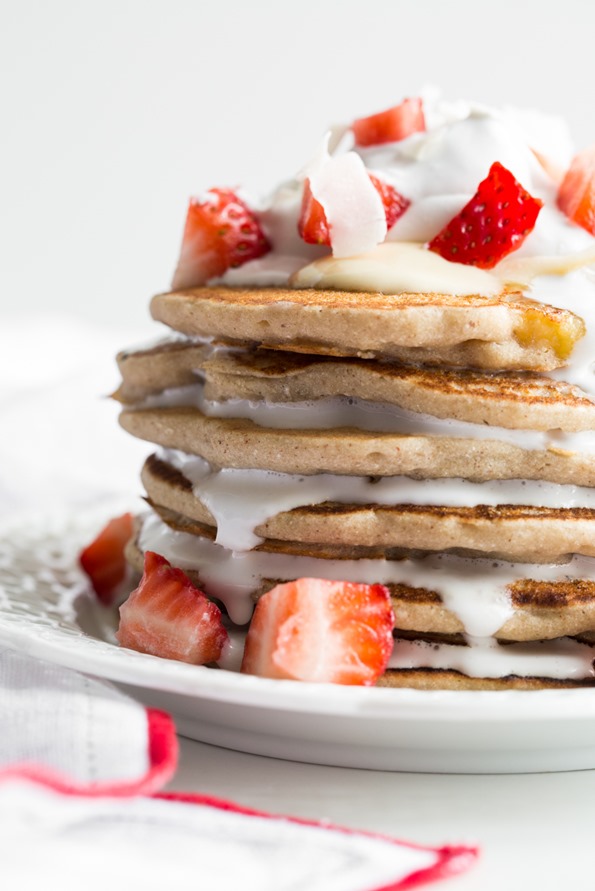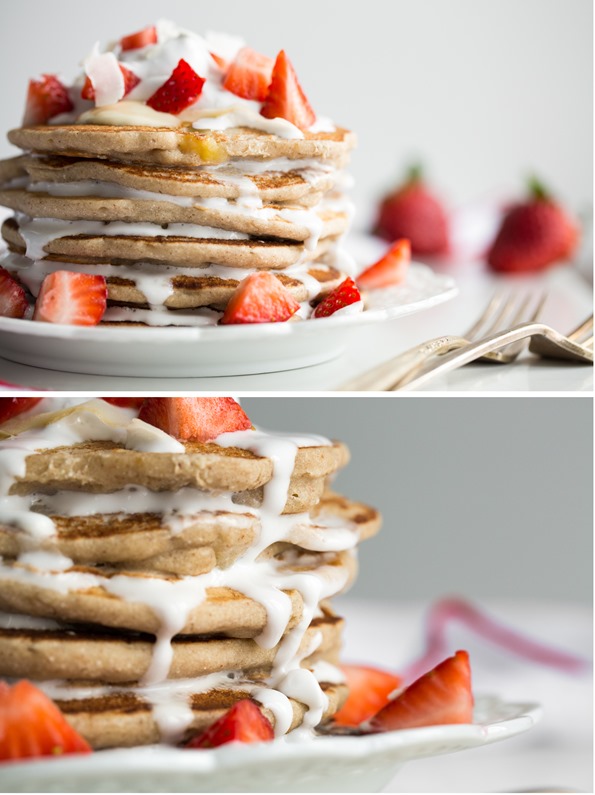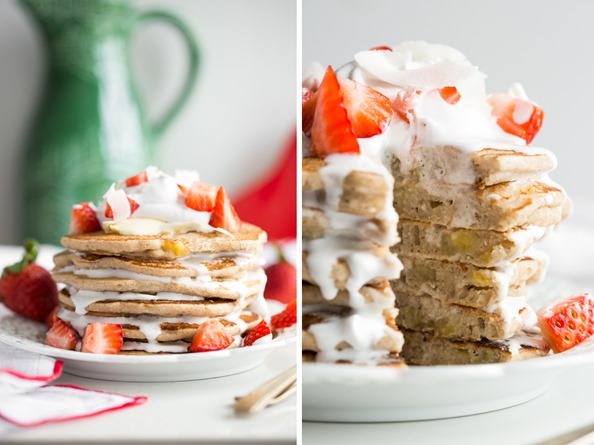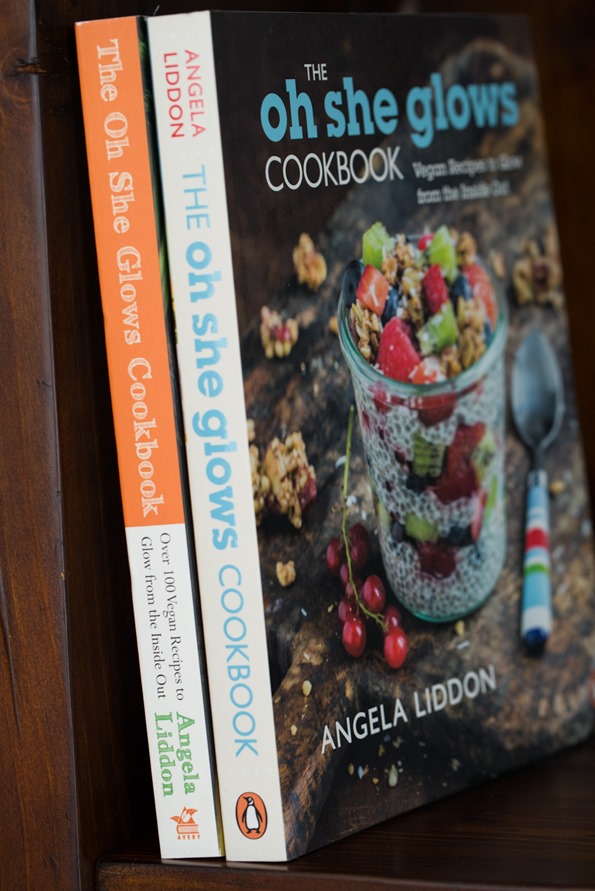 Lastly, I want to thank all of you who have let me know you received the cookbook a bit early (Indigo is shipping early and stocking the book in some stores, FYI). I've received so many tweets from you sharing pictures of the book in your home, recipes you've already made, and the like. It's really brightened up my week and I'm so grateful for your excitement and support. One week from today, the book will be officially released and out in the world. I feel nervous, excited, anxious, scared, and grateful all at once.
Don't forget, if you haven't taken advantage of the Bonus Recipe Bundle with 10 bonus recipes you can still do so until next week. Details here.
Now go on and treat yourself to some pancakes!
Let's get social! Follow Angela on Instagram @ohsheglows, Facebook, Twitter, Pinterest, Snapchat, and Google+