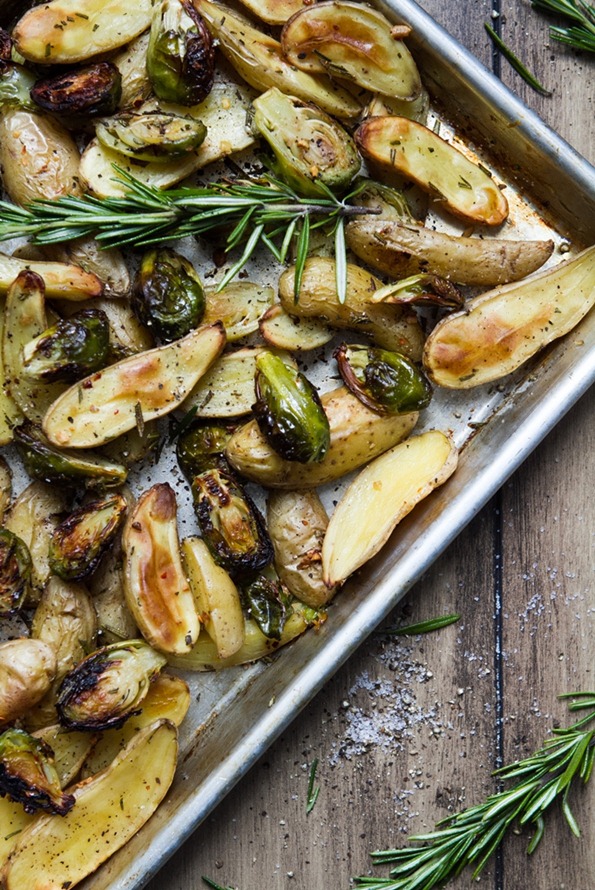 I absolutely adore brussels sprouts, but this wasn't always the case. Growing up, I despised them as most children do. In my early twenties, I gave them another shot and they slowly grew on me over the course of many holiday dinners. I'd place a few on the edge of my plate "just to try" and eventually they grew on me. They're now one of the first vegetables I make a beeline for at holiday dinners. This past weekend was no different!
My absolute favourite way to enjoy them is roasted. I have no idea why there isn't a recipe on the blog, but I decided this had to be remedied immediately. This recipe today features my favourite potatoes of all time (fingerlings), a generous amount of fresh rosemary and garlic, and of course, hearty brussels sprouts. Tossed with a touch of extra virgin olive oil and roasted for about 38 minutes, it was just about too good to share. It's the ultimate comfort food on a chilly fall day.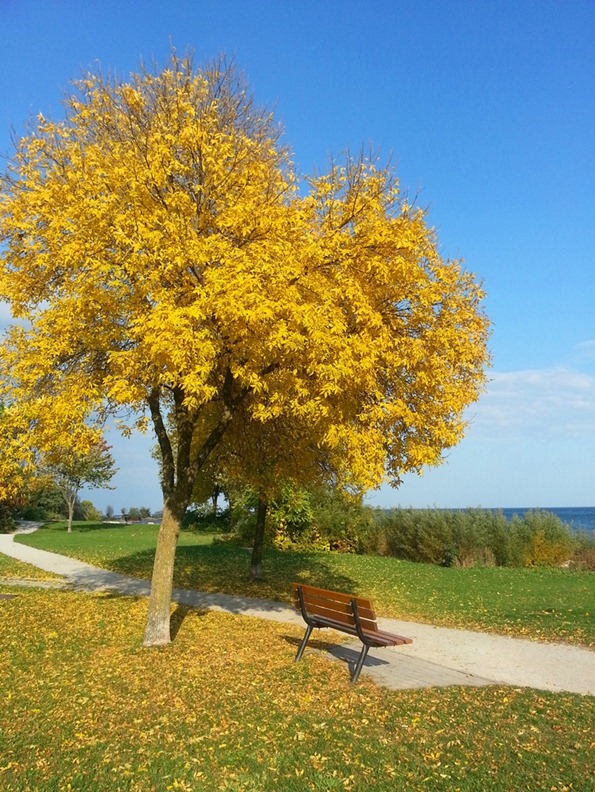 A little roasting goes a long way, especially when it comes to brussels sprouts. They get slightly charred and caramelized in the oven and have a dense "meaty" texture that you wouldn't expect from a green vegetable. If you've ever crossed this vegetable off your "want to eat more of" list I encourage you to give this recipe a shot; you might be surprised at how quickly they disappear. I knew this dish was a keeper when Eric – who is not a big fan of brussels – gobbled them up quickly.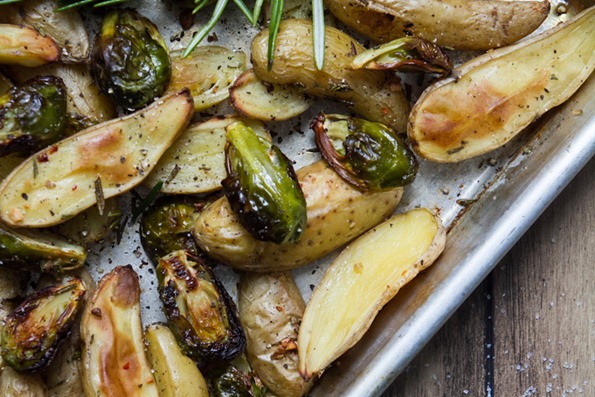 Are you a brussels sprouts fan? What's your favourite way to enjoy them?
Let's get social! Follow Angela on Instagram @ohsheglows, Facebook, Twitter, Pinterest, Snapchat, and Google+