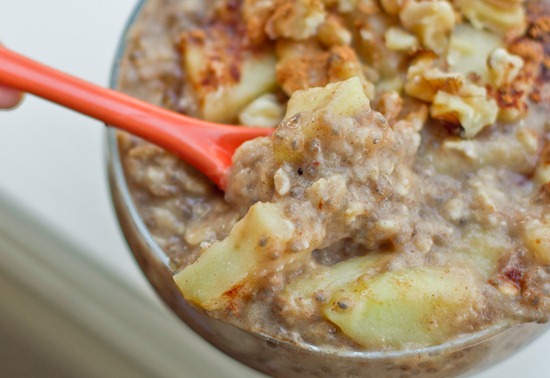 For whatever reason, I have this burning desire to take otherwise 'normal' recipes and turn them into      spin-offs of my favourite desserts.
You might call this weird, but I call it totally normal…as long as I don't look over my Recipes page all at once and then I start to think an intervention might be necessary.
My theory is that I am making up for lost time. After struggling with an eating disorder for 10 years, it is now time to have fun with food. Long gone are the days of eating the same 3 meals day in and day out and constantly feeling deprived. I like to have fun with food now, but at the same time, I want my food to work for me and leave me feeling my best.
This burning desire to recreate desserts is especially strong at breakfast time; although I will be the first to admit that I don't care for something too sweet in the morning. Carrot Cake Oatmeal and Pumpkin Pie Overnight Oats are on my regular breakfast rotation and I feel like I am beating the system getting to eat such delicious food first thing in the morning. And who doesn't like to beat the system?
Naturally, the next dessert on my breakfast hit list is Apple Pie Oatmeal. It took me a couple of trials, but I was blown away by the taste of my most recent attempt and I knew I had to share it with you on this blistery Winter morning.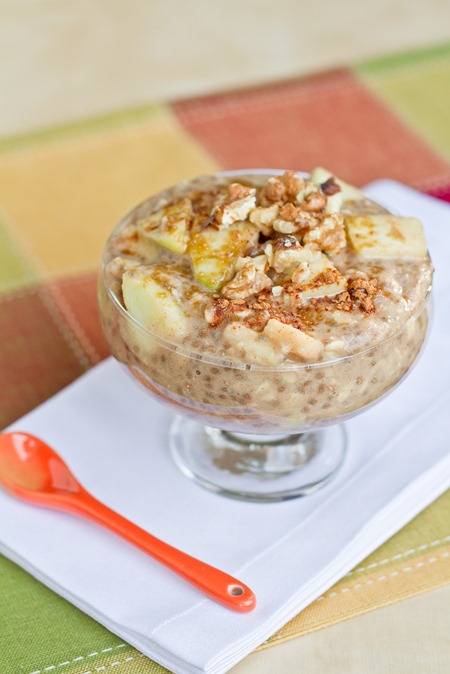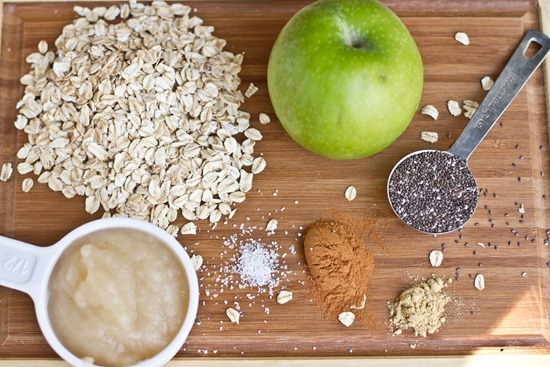 This recipe really excites me because not only did I go crazy over the taste, but I love recipes that are based around simple, plant-based foods. They leave me feeling energized!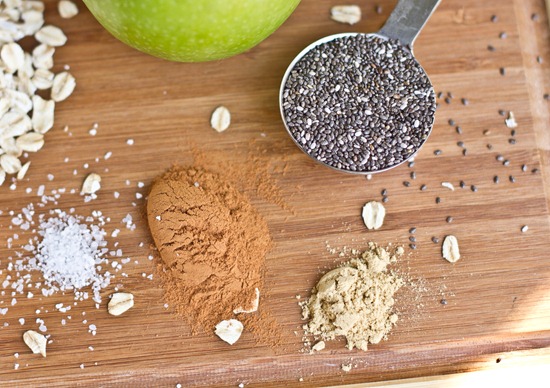 Add the oats, peeled and chopped apple, chia seeds, unsweetened applesauce, Almond milk, cinnamon, ginger, pinch of kosher salt into a pot and whisk well.
Cook for about 8 minutes over medium heat.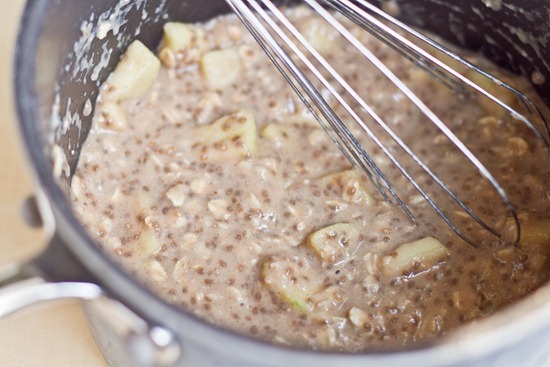 The applesauce, chia seeds, and chopped apple really bulk up this oatmeal! It turns into a huge bowl, which is always a good thing.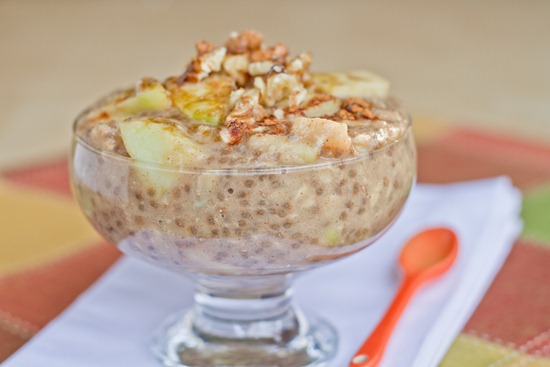 Sprinkle with chopped walnuts, cinnamon, and a drizzle of maple syrup!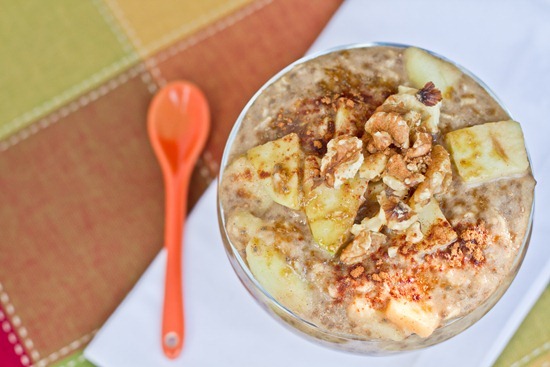 Swirl.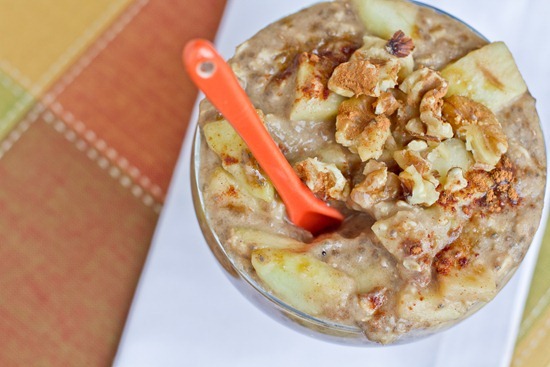 and dig in to one of the most comforting bowls of oatmeal I have ever tried.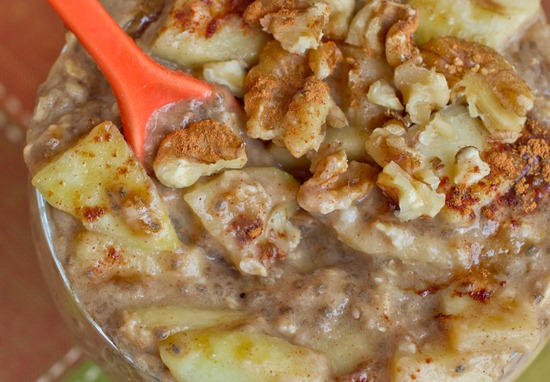 I also made someZucchini Bread Oatmeal last week…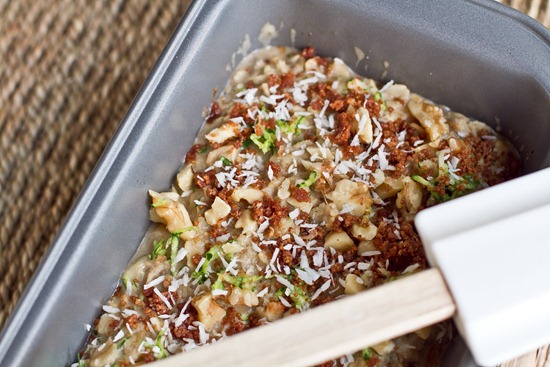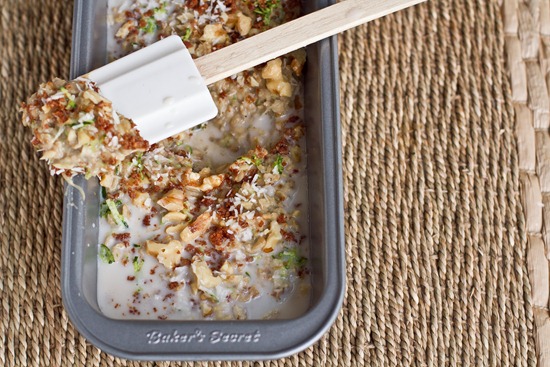 Mmm. Zucchini Bread.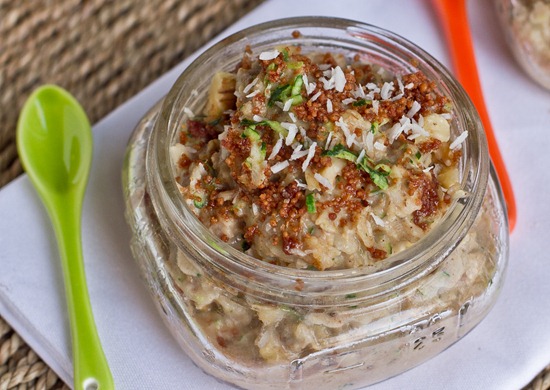 It was quite delicious, but the recipe still needs some tweaking before I am ready to share it! I am really excited about this one though.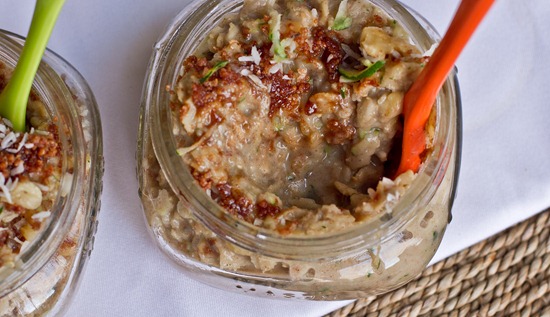 You might want to check out my Carrot Cake Oatmeal too.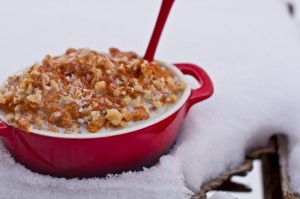 Monday mentionable:
1. Check out my new Favourite Sweets list on the right hand sidebar…I will be updating it on a regular basis with my favourite sweet treats.
Have a great start to your week!
Let's get social! Follow Angela on Instagram @ohsheglows, Facebook, Twitter, Pinterest, Snapchat, and Google+