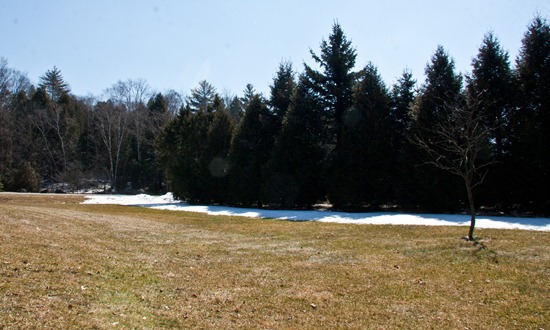 Lazy Saturday morning in bed. Sunshine. Stretching. Fresh juice. Walk.
Sometimes the most simple weekend mornings are the most enjoyable! I only wished it lasted longer before all the work started.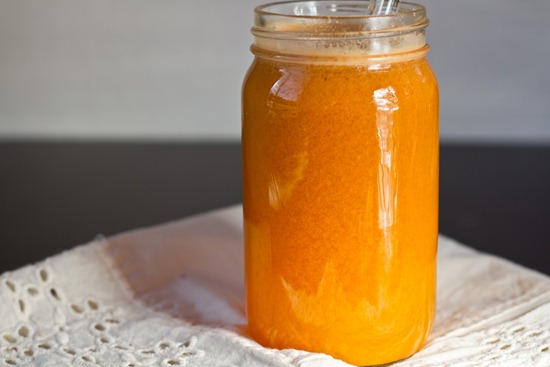 This juice combo was fantastic! ! It included 1 golden beet, 3 medium carrots, 1" knob ginger, 1 lemon, and 1 grapefruit. So good.
For breakfast, we were going to make pancakes, but time was ticking away and we had a lot of yard work to do so we opted for a quick breakfast. I enjoyed some Morning Glow Vegan Overnight Oats. These photos were from last summer, but I basically had the same ingredients in my bowl today.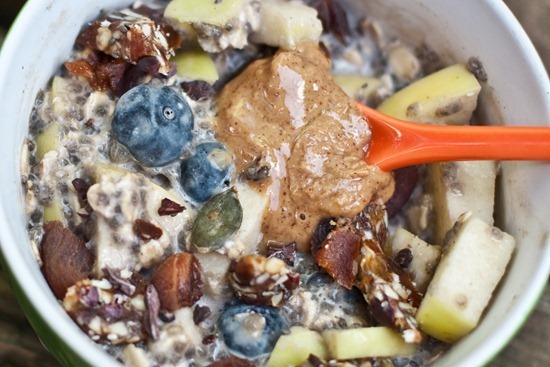 This time I crumbled half of a Berry Bliss Oat Square on top with a spoonful of Maple Cinnamon Almond Butter with Hemp, flax, and chia seeds. Delish and filling!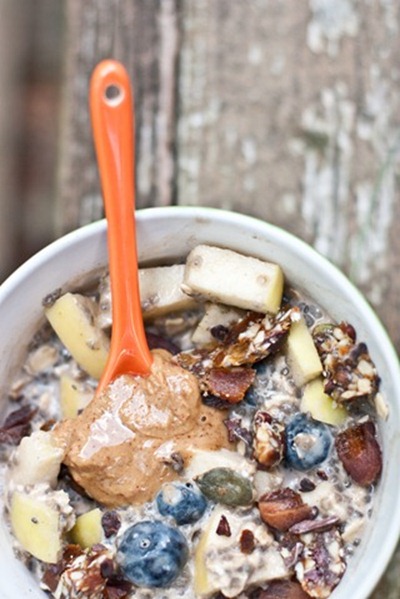 We continued our morning with a walk to catch some rays. It was beautiful out today.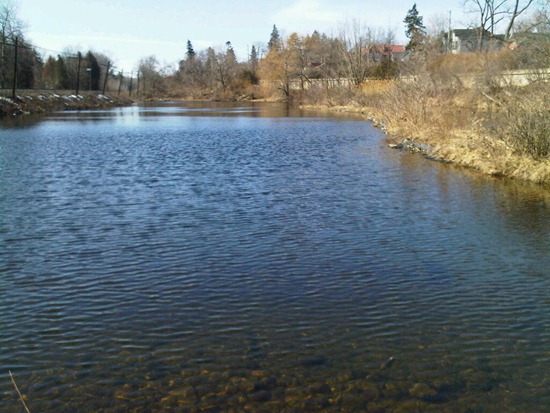 And then our 'Work-end' began! Eric removed a big dead bush from the side of the deck and he also started ripping the top layer of the deck off.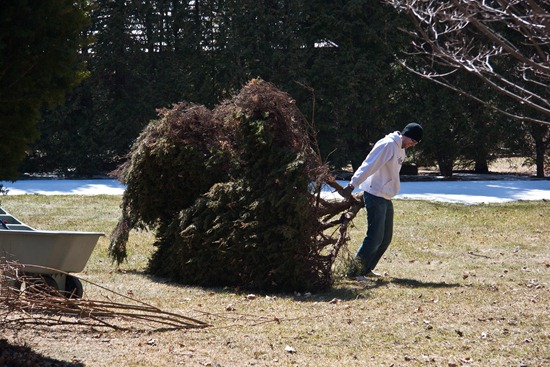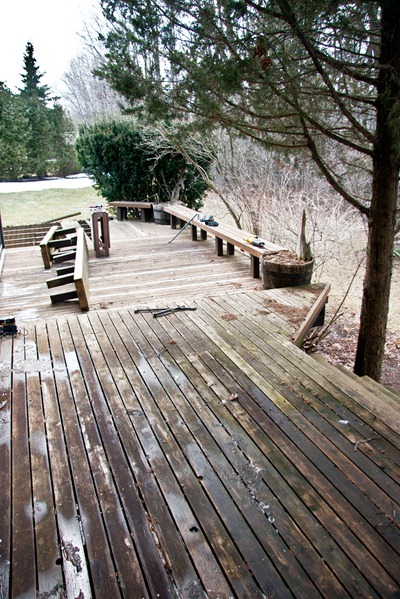 The boards were so rotted they came out fairly easy!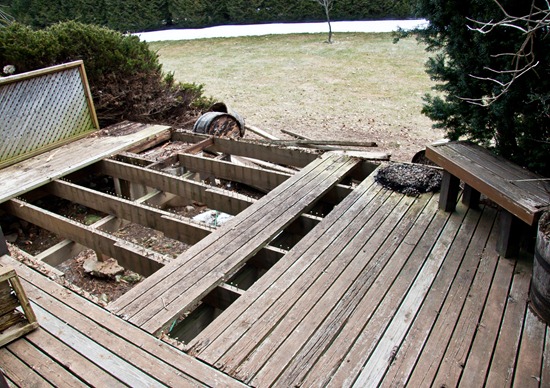 I'm so happy to have a home reno that is OUTDOORS! I don't have to worry about all that dust! It is such a nice change and a lot less stressful.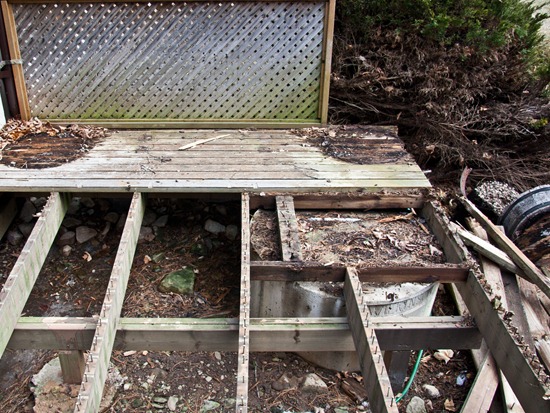 While Eric was tending to the deck, I was busy raking the dead leaves. No matter how many times we rake leaves in the Fall, there are always a ton of leaves to rake come Spring due to the forest. The leaves are never ending. I also picked up a lot of branches off the grass.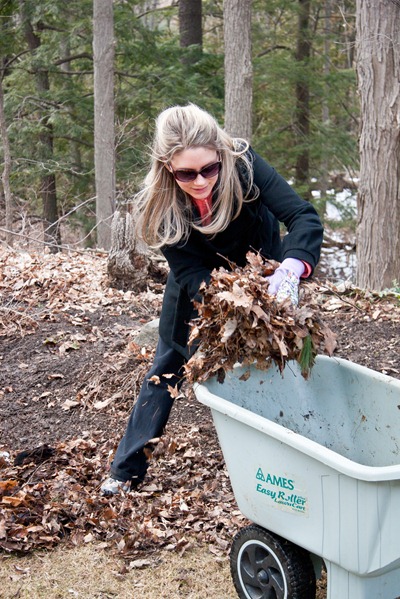 When we bought the house we were warned about how much work 2 acres of land would be and we didn't really realize it until we had to take care of it. It is a ridiculous amount of work for just two people!
I raked the leaves out of the flower bed that lines the back of the yard. I saw a bunch of tulips sprouting! Now that they aren't smothered in leaves maybe they will grow faster. :)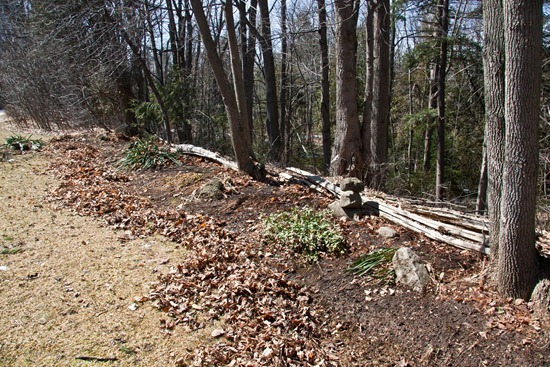 Lunch break!
I had two slices of Food for Life Ezekiel bread (toasted), lots of hummus + salsa spread on, and Buckwheat Tabbouleh on top. Veggies and hummus on the side.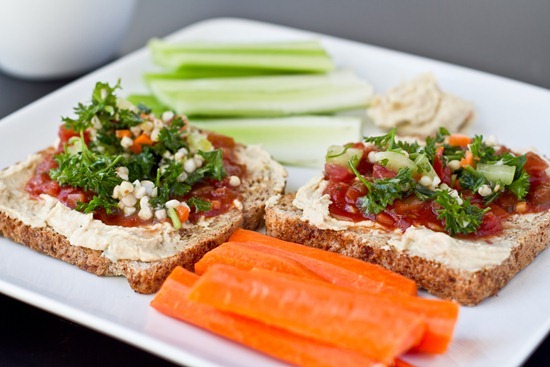 We're in love with the Buckwheat Tabbouleh! It is almost gone and I'm very sad.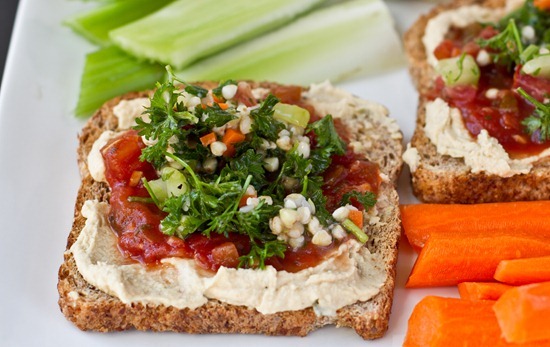 For dessert- a 5 Ingredient No Bake Vegan Date Square. Oh me oh my, these are killer.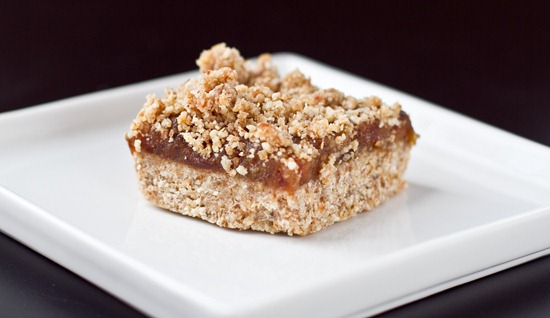 After lunch I stretched my back and then it was time to get back out there again.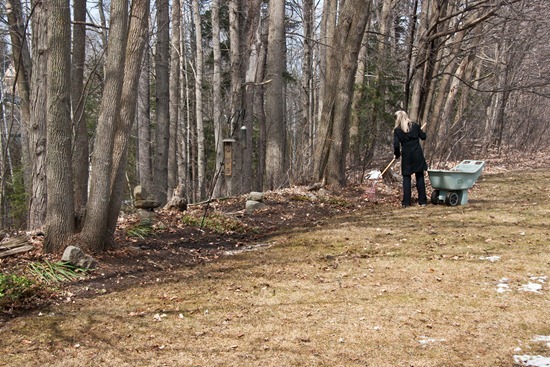 The great thing about having woods in the backyard? You don't have to bag the leaves!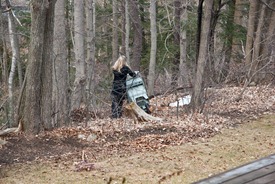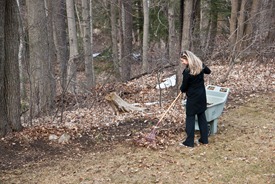 After about 6 hours of yard work, my sciatic nerve was not happy with me! I will have to do lots of stretching and soaking today. I'm hoping to get in for massage therapy early this week for some relief because it doesn't seem to be improving. I'm also toying with the idea of seeing a chiropractor, but to be honest I'm a bit scared at the thought of back adjustments! It makes me cringe with fear just thinking about it.
By the way, Eric's reaction to my April Fools Salty Cookies was nothing short of amazing.
He called me just before lunch yesterday and our convo went a little something like this…
Eric: 'Hey…'

Me: 'Hey, what's up?'

'Not much….Hey, I was just wondering…you know those cookies that were on the counter this morning…?'

'Yes'

'Were those for me….?'

'Yup, I left them out for you to bring to work. Did you see them?'

'I took them into work with me and just tried one now. I was starving and the guys didn't want to go to lunch until 1:30pm. I was so happy because I remembered that I had cookies in my bag…'

[I felt so guilty when he said that!!]

'What did you think?'

[Said very nervously] 'I'm not trying to be mean about it, but they were honestly the worst cookies I have ever tasted…They were super salty and I had to spit them out…'

'REALLY? I loved them! They were in the freezer for 5 months or so, but I didn't think they would taste bad after thawing.'

'I think they went bad in the freezer. I wondered if the cookies were intended for the garbage instead of for me to take to work.'

[me biting my hand so I didn't BURST out laughing] 'Oh no, I'm sorry.'

'It's OK….Did you put those cookies on your blog by chance….?'

'Yea I did a while back!'

'I hope no one made them…'
HAHA! Shortly after that I confessed that it was a prank and he was a good sport and laughed about it. He was also relieved to find out I didn't post that recipe on the blog!!
Then he told me to watch my back…uh oh!