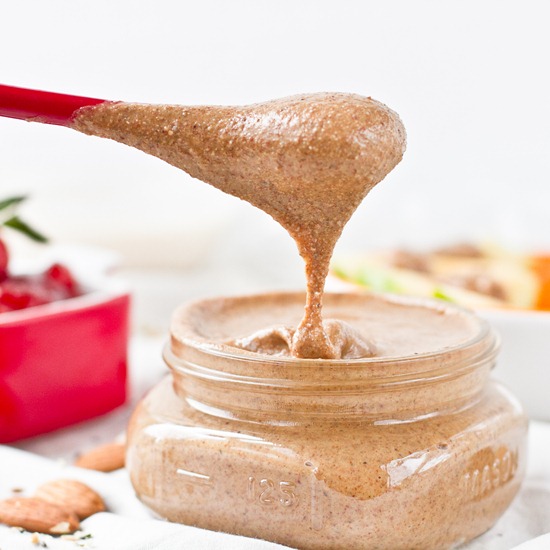 Last June, my blog buddy Ashley came for a visit! It was our first time meeting 'in real life'. I was nervous and basically had hot flashes anticipating her arrival.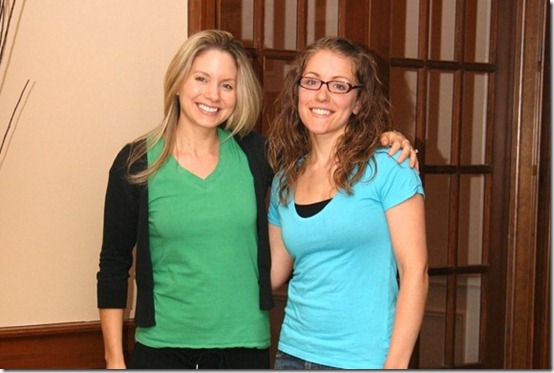 Luckily, we hit it off.  :)
We bonded over foodie gifts..
Oatmeal.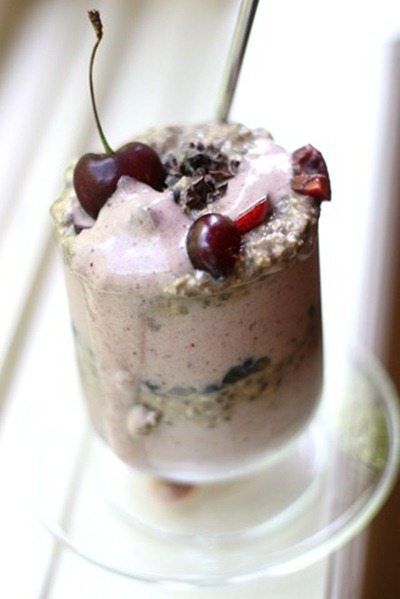 [That would be my favourite VOO –> Cherry Chocolate Bomb Vegan Overnight Oats]
Photography…
And hiking!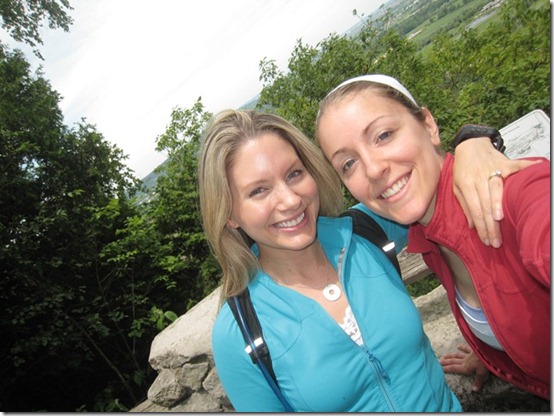 Oh, and nut butter. It was on this visit that Ashley gave me some of her Maple Cinnamon Almond Butter and Salt-Kissed Cashew Butter.  Before then, I was always a Homemade Raw Almond Butter kinda gal, but she inspired me to experiment with other homemade nut butter flavours!
I have since made 4 Ingredient Dark Chocolate Almond Butter…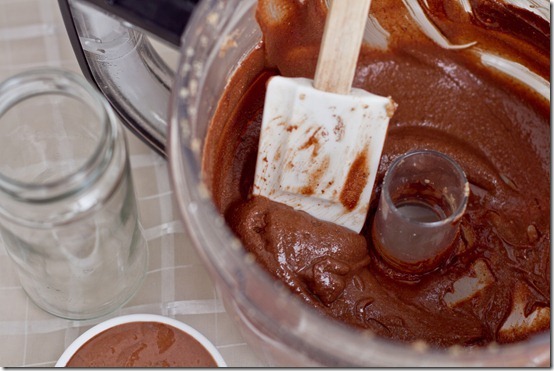 Dark Chocolate Peanut Butter                                       and Dark Chocolate Pecan Butter
Clearly my nut butters are simply another vessel for chocolate. I blame PMS.
Yesterday, I made a spin-off of Ashley's Vanilla Bean Maple Almond Butter. It was also inspired by Naturally Nutty's Cinnamon Vanilla Almond Butter made with chia, flax, and hemp seed that I spotted on Kath Eats. I thought the idea of adding chia, flax, and hemp seed was a great way to sneak in more nutrients.
And I'm totally down for anything that gives me another reason to eat nut butter!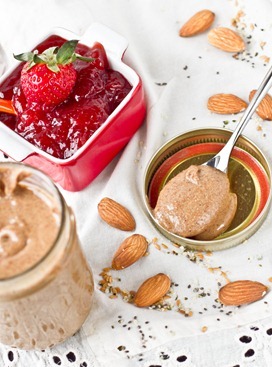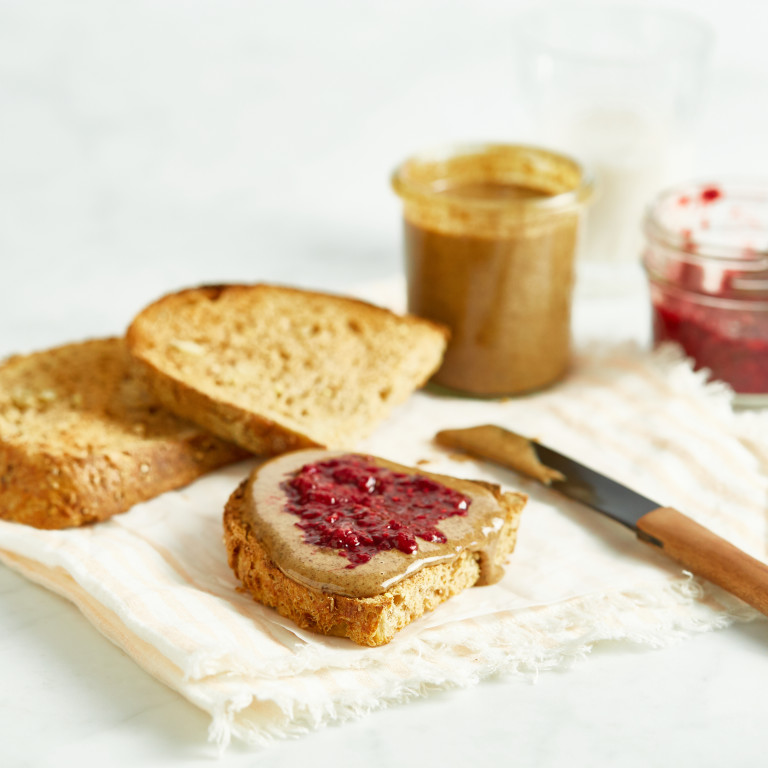 Maple-Cinnamon Superseed Almond Butter
Vegan, gluten-free, grain-free, oil-free, refined sugar-free, soy-free

Yield

1 1/4 cups (310 mL)
Prep time

Cook time

Total time

This is easily the most delicious almond butter I've ever tasted! The secret to this incredible nut butter is to coat the almonds in maple syrup, hemp hearts, chia seeds, and flaxseeds, and then roast it all until fragrant and golden. After processing for about 5 to 10 minutes, it turns into the creamiest, "drippy" nut butter ever. I love adding a healthy portion of cinnamon, fine sea salt, and pure vanilla bean powder (or extract) to take it over the top. You'll be enjoying this spread straight out of the processor bowl—I can promise you that! I recommend using a heavy-duty food processor when making nut butters; the smaller machines just don't have the power to do the job and might burn out.
Ingredients
2 cups whole raw almonds
2 tablespoons whole flaxseeds
2 tablespoons hemp hearts
1 tablespoon chia seeds
3 tablespoons (45 mL) pure maple syrup
1/2 tablespoon (7 mL) coconut oil
1 teaspoon ground cinnamon
1/4 to 1/2 teaspoon fine sea salt, to taste
1 teaspoon (5 mL) pure vanilla extract or 1/2 teaspoon (2.5 mL) pure vanilla bean powder
Directions
Preheat oven to 300°F (150°C). Line a baking sheet with parchment paper. In a large bowl, mix together the almonds, flaxseeds, hemp hearts, chia seeds, and maple syrup until combined.
Spread the almond mixture onto baking sheet in an even layer. Bake for 30 minutes, stirring once halfway through.
Remove from oven and allow the almond mixture to cool for 10 minutes before placing into a food processor.
Add the almonds into the food processor along with the coconut oil. Process for about 5 to 10 minutes, stopping to scrape the bowl every 60 seconds, or as needed. (Be sure to leave the processor chute uncovered so the steam from the almonds can escape.) The mixture will be very drippy and smooth when ready.
Add in the cinnamon, salt, and vanilla and process until combined.
Remove the almond butter and store in a glass jar or a container with an airtight lid. If the almond butter is still warm, allow it to come to room temperature before securing the lid.
Nutrition Information
(click to expand)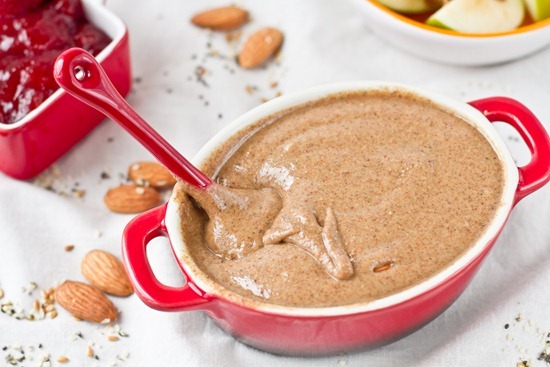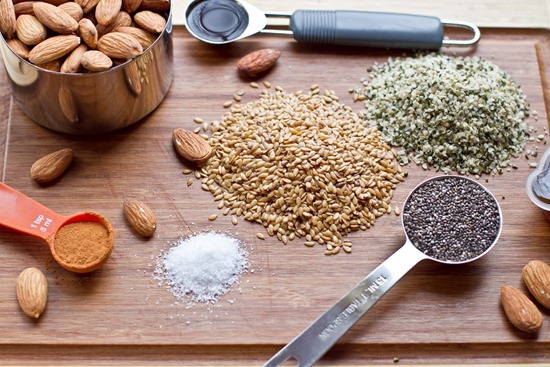 Have you ever made homemade nut butter before?
It is really quite easy if you have a processor or blender that will do the work. This recipe requires more time than any nut butter recipe I have made before (due to the almond roasting), but it was so worth it in the end!
Mix together the almonds, chia, flax, hemp, and maple syrup. Spread out onto a lined baking sheet and bake for 30 minutes, stirring once half way through, at 300F.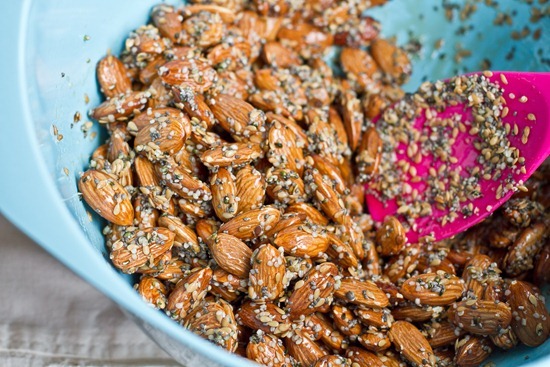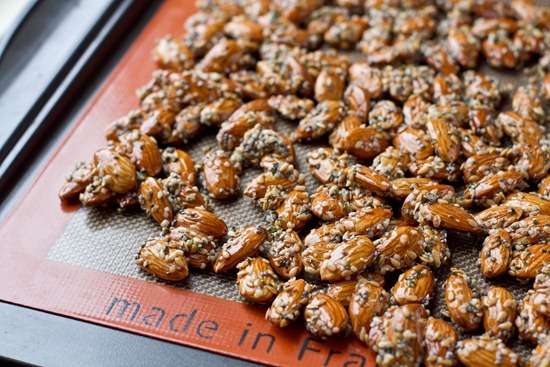 After 30 minutes of roasting: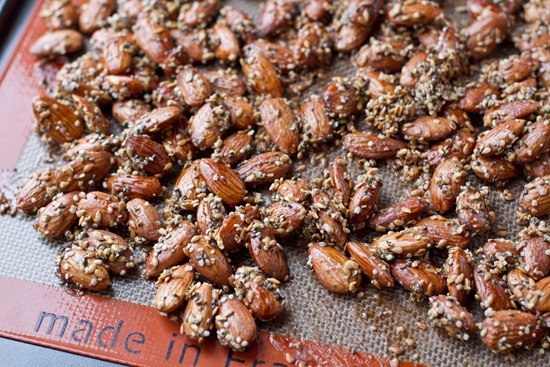 Eric came into the kitchen when I was making this yesterday morning and he said, 'Mmm it smells amazing in here! WOW!
When I told him that I was making nut butter, he was crushed (he hates nut butter).
He thought I was making waffles!
I pity the fool.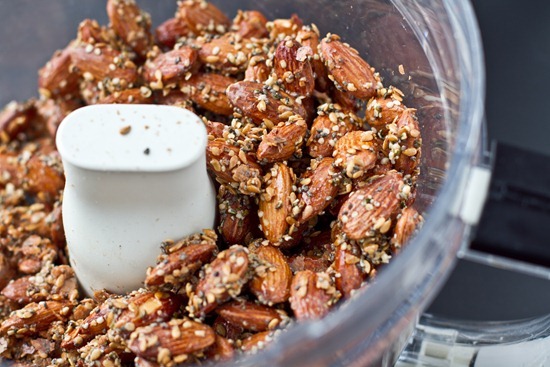 For the first 5 minutes of processing, stop and scrape down the bowl every 30-60 seconds as needed. In the initial stages, I stop every 30 seconds or so.
After 5 minutes (half-way point):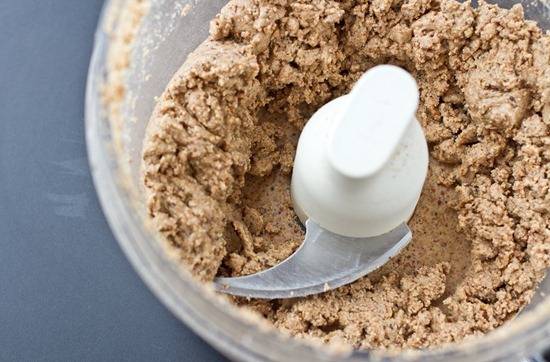 After 5 more minutes of processing, my nut butter was ready! I added in the cinnamon, salt, and vanilla around minute 9.
I won't tell you how much fun licking the bowl is. That would just be mean.
It makes about 1 and 1/4 cup.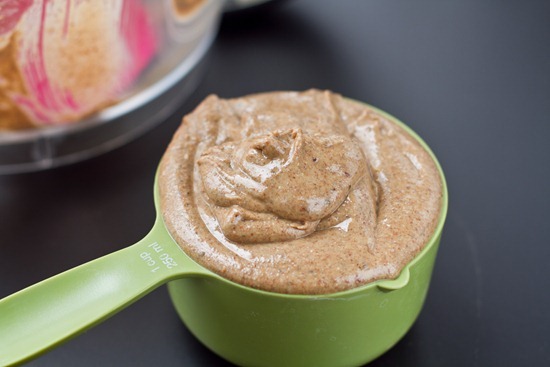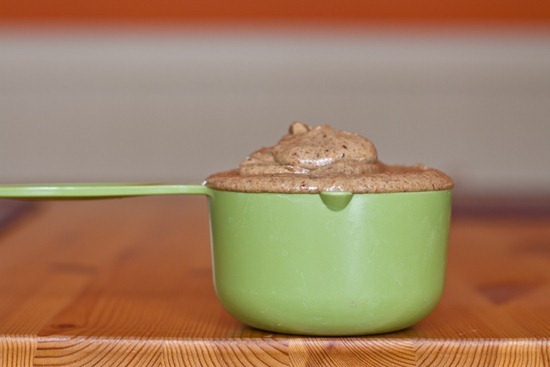 The result is an almond butter with a deep roasted flavour and layers of nuttiness with just a hint of sweetness. I didn't detect the chia, hemp, or flax flavours specifically, but I was happy knowing they were in there!
I enjoyed some apple slices spread with nut butter and strawberry jam.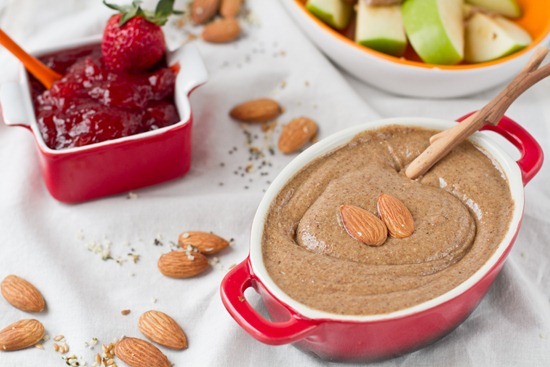 I
Unreal!
The clean up for this photoshoot was also a good time. ;)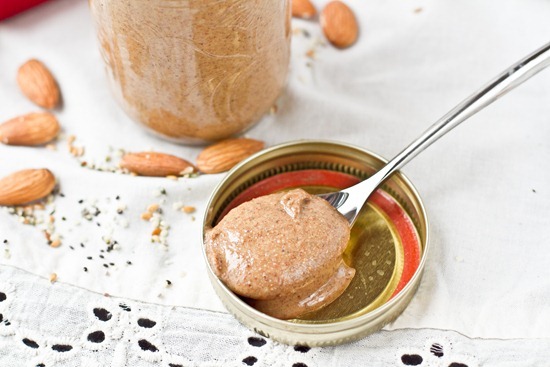 If you'd like to make chunky almond butter, you can process or chop some almonds and then stir it back into the almond butter. I think I will try that next time!
Does anyone know if I can make nut butter in my Vitamix without a DRY container? I'm scared to ruin it!
Have a great Monday!