On Friday, I posted this little teaser on my OSG Facebook wall…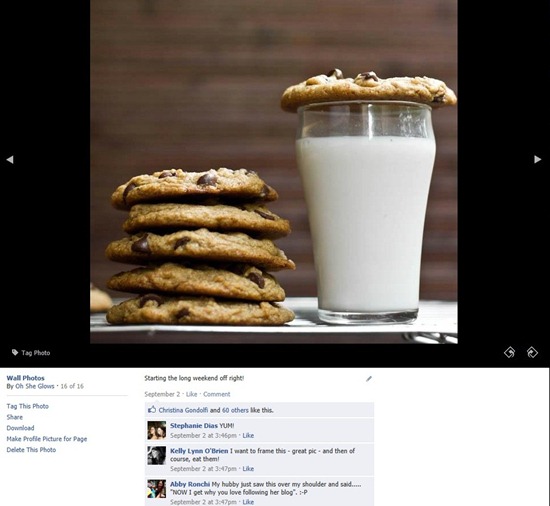 I wrote, "Starting the long weekend off right!"
Chocolate Chip Cookies & almond milk > Beer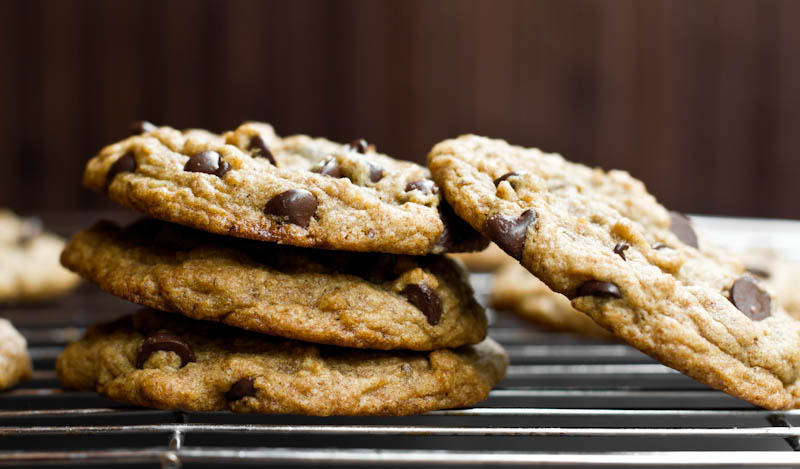 Then you begged and pleaded for the recipe and I left you in agony for 6 days while I was busy dipping these cookies in almond milk and slathering crusty, day-old bread with roasted tomato pesto.
I don't consider myself to be a mean person, but after reading that I guess I am pretty twisted and cruel!
May I repay you in cookies, perhaps?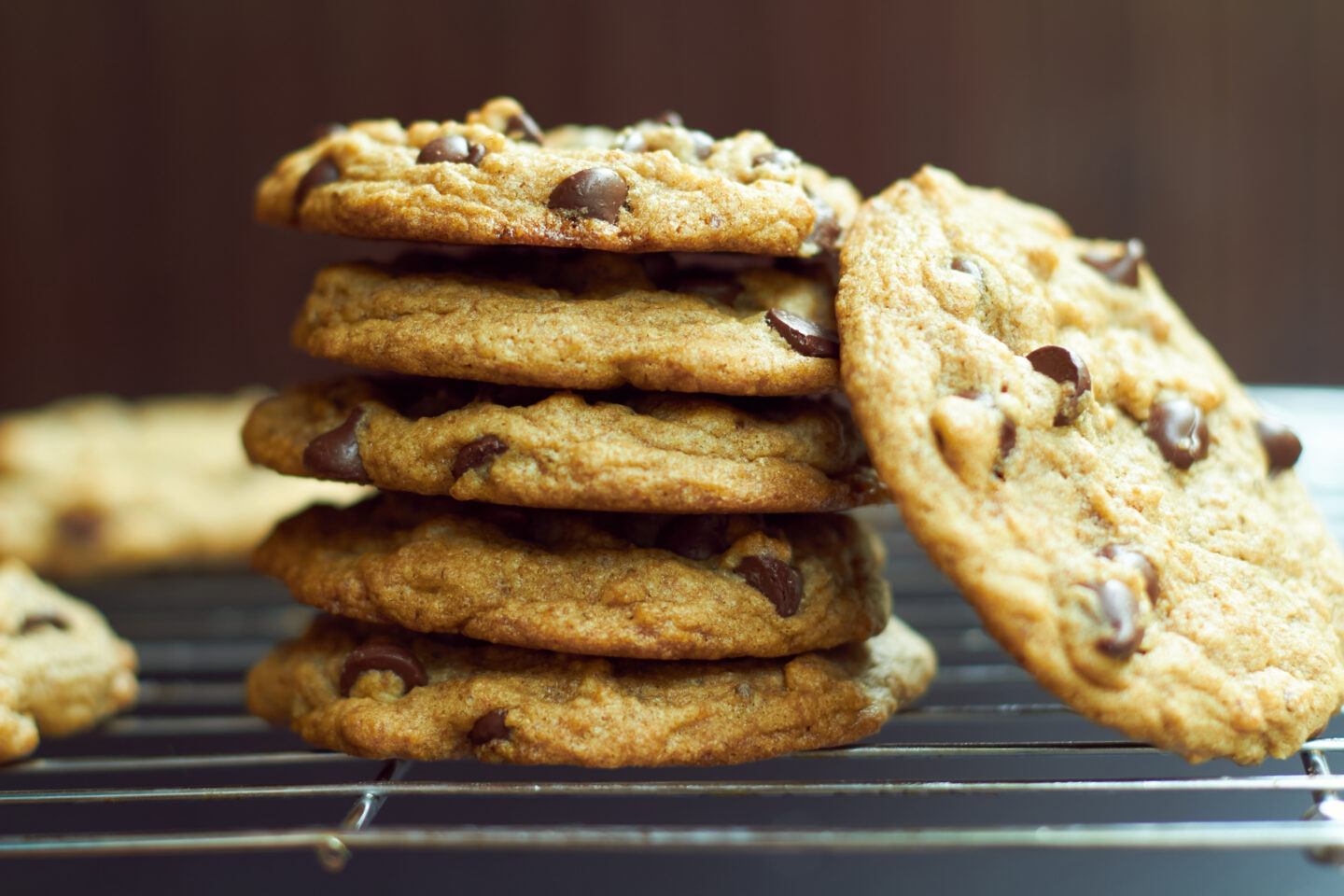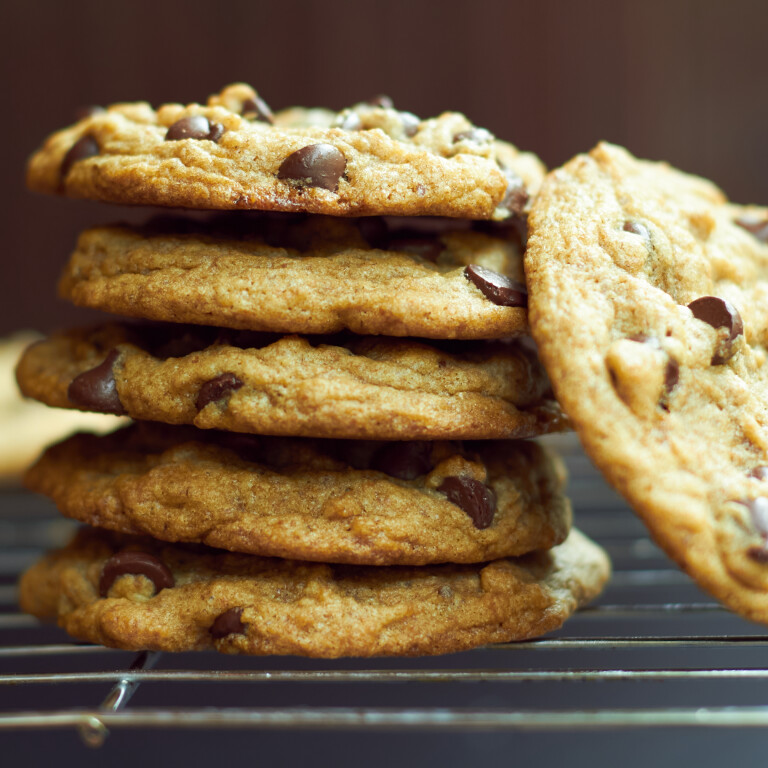 Vegan Chocolate Chip Cookies

Yield

12-14 large cookies
Prep time

Rest time

5 minutes
Cook time

Total time

Ingredients
7 tbsp vegan butter + 1 tbsp extra virgin olive oil (or 1/2 cup vegan butter)
1/2 cup packed brown sugar
1/4 cup cane sugar (or use white)
1 flax egg: (1 tbsp ground flaxseed mixed with 3 tbsp water)
1 tsp vanilla extract
1/2 tsp baking soda
1/2 tsp kosher salt
1/2 cup whole wheat pastry flour
3/4 cup all-purpose flour
1/4 tsp cinnamon
1/2 cup dark chocolate chips
Directions
Preheat oven to 350°F and line a baking sheet with parchment paper. In a small bowl, mix together the flax egg and set aside.
With an electric mixer or in a stand mixer, beat the Earth Balance until fluffy. Add the brown sugar and cane sugar and beat for 1-2 minutes until creamy. Beat in the flax egg.
Beat in the remaining ingredients and fold in the chocolate chips.
Shape balls of dough and place on the baking sheet. Bake for 10-12 minutes (or up to 14 mins on a Silpat mat). Allow to cool for 5 mins. on the baking sheet and then transfer to a cooling rack for another 10 minutes.
Tip:
For a crispier cookie edge, use 7 tbsp Earth Balance and 1 tbsp olive oil. I preferred cooking them this way. They also spread out a bit more. Alternatively, for a softer cookie, use 1/2 cup Earth Balance and no oil.
To retain the crispy factor of the cookies place them in the freezer after cooling in a container or baggie. It was the only method I tried that kept the crispiness of the cookies! Simply thaw on the countertop.
Nutrition Information
(click to expand)
The dough tasted so amazing I almost considered not baking the cookies!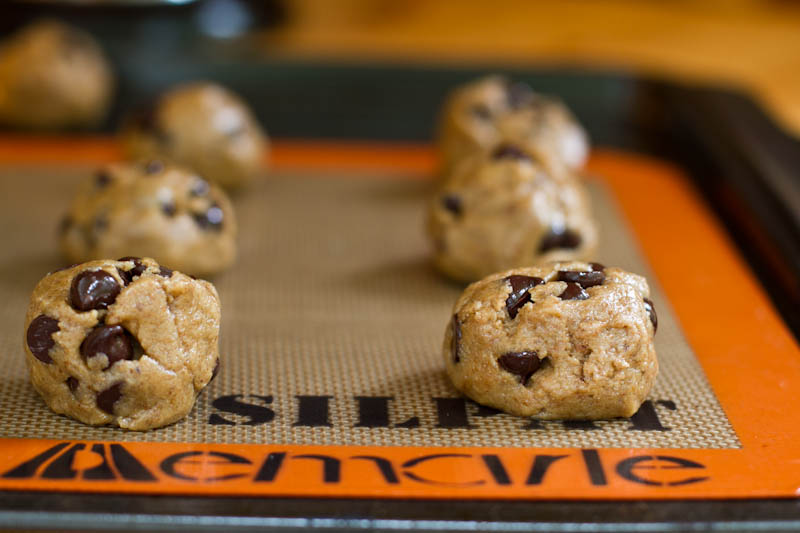 These are definitely the best vegan chocolate chip cookies I've made on the blog. They are chewy with a lightly crisped outer crust and they are quick to throw together.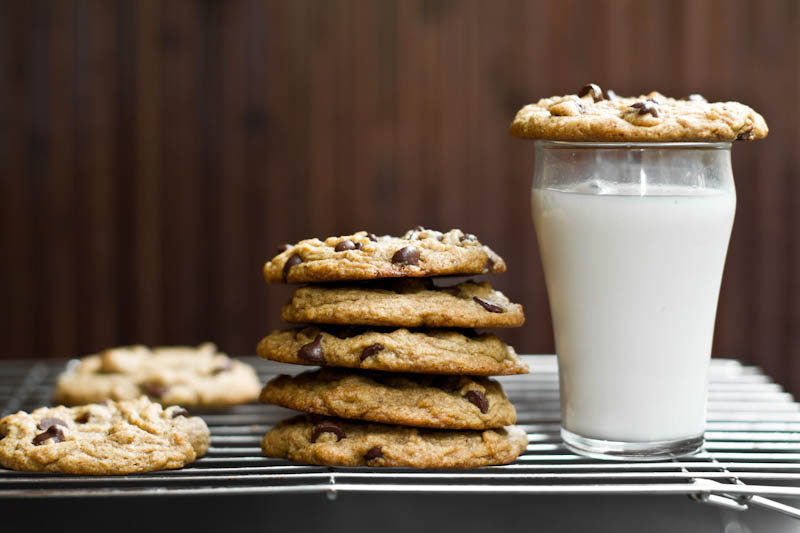 As I typed this post Eric leaned over my shoulder and said, "First, you torture your friends on Facebook and now you torture me because we have none left!"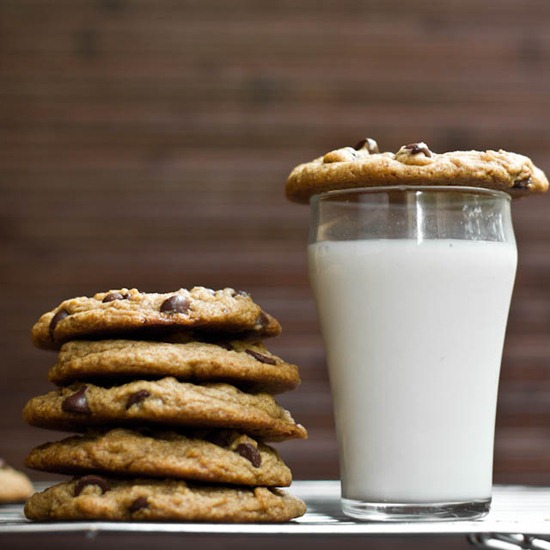 And then he looked at this picture below and said, "Whoa, creeper hand."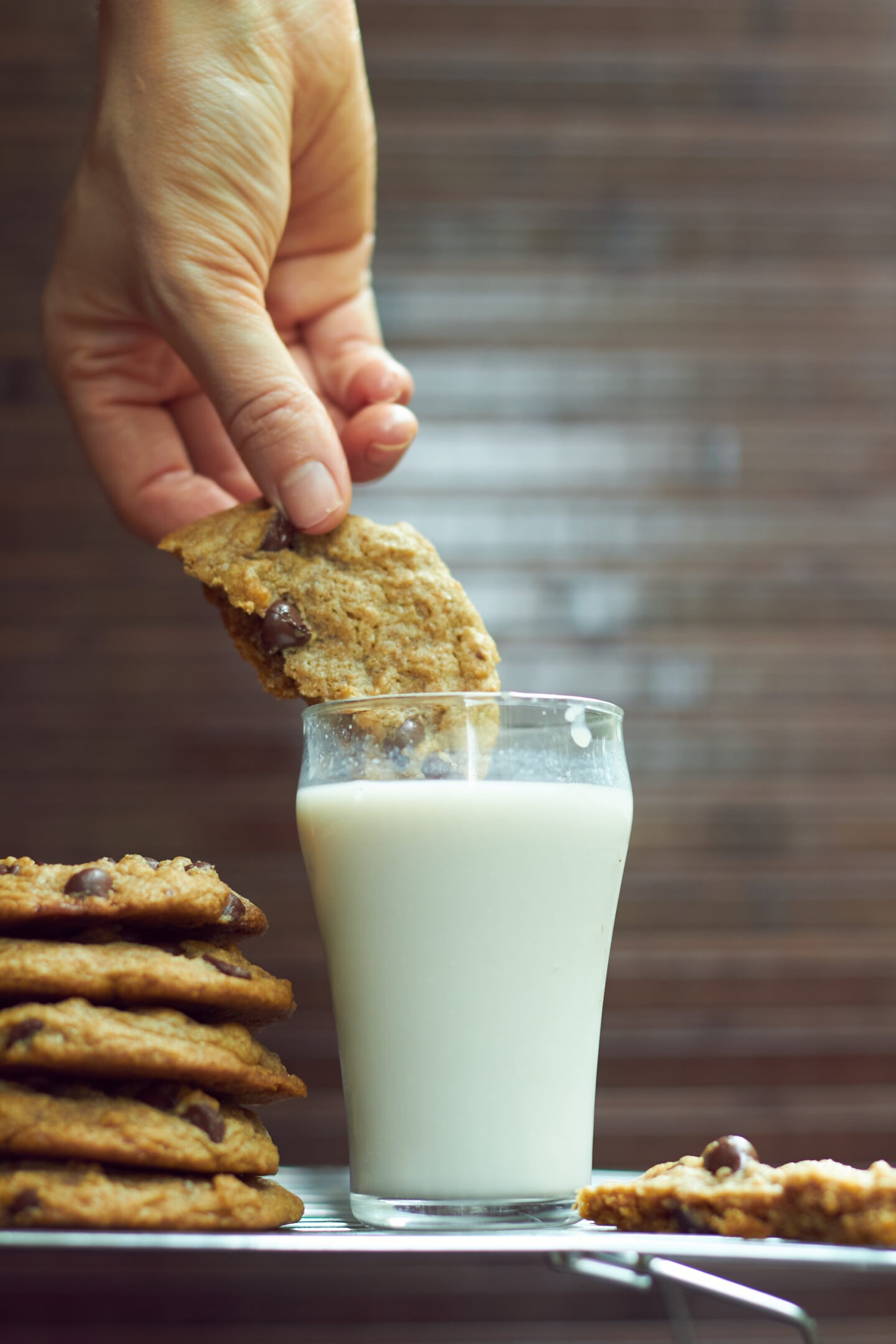 You see what I have to deal with? ;)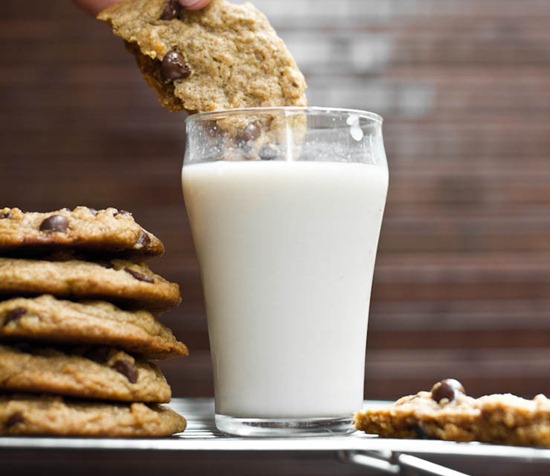 Have a great Wednesday Thursday!