Why hello there! Fancy meeting you here. :D
My hunger has been through the roof today, not surprisingly since I burned about 650 calories with my long run today.
I had a great breakfast today comprised of about 1 cup of Healthy Valley Spelt Flakes & Cranberry cereal and 1 cup of Nature's Path Flax Plus Pumpkin Raisin Crunch cereal.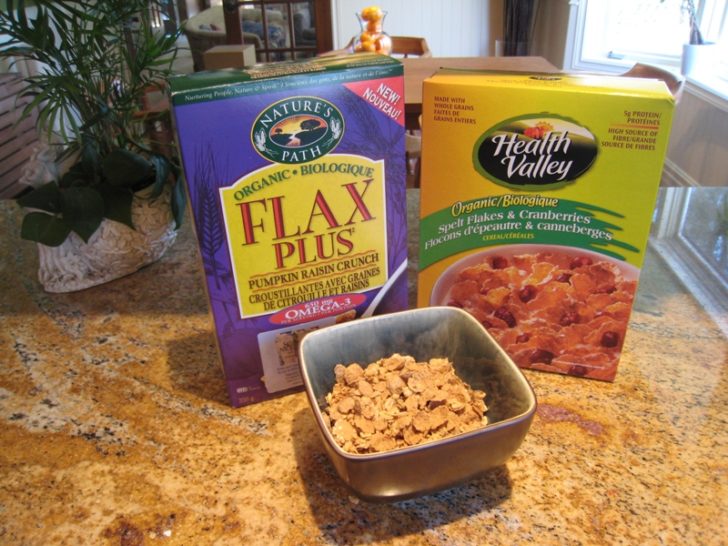 It was my first time having this Flax Plus cereal and it was really yummy. I especially loved the pumpkin seeds! It is higher in calories than most cereals I eat (~200 per 3/4 cup), so I will eat it when I need a high calorie breakfast (like this one) after a long workout or I will sprinkle a bit of it on my regular Spelt Flakes for added flavour and crunch on regular mornings.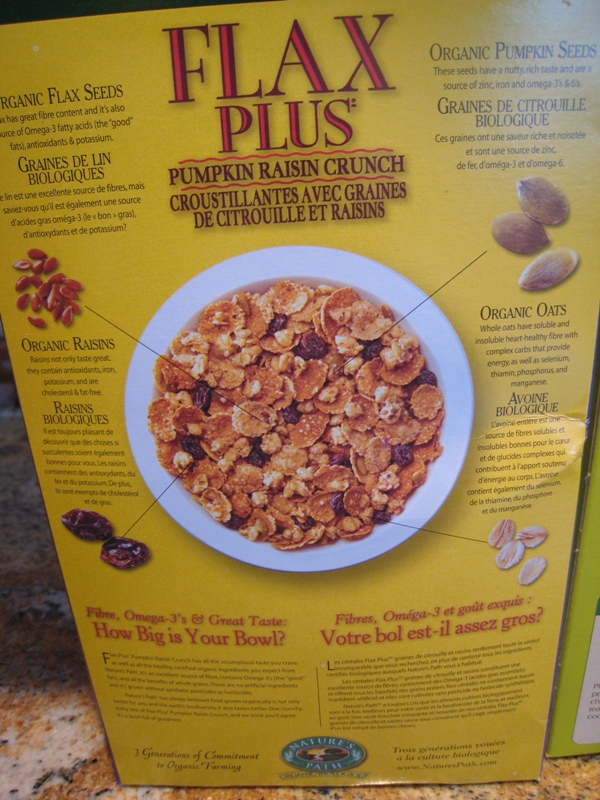 Of course I poured my Almond Breeze Milk over it…probably 1 cup's worth.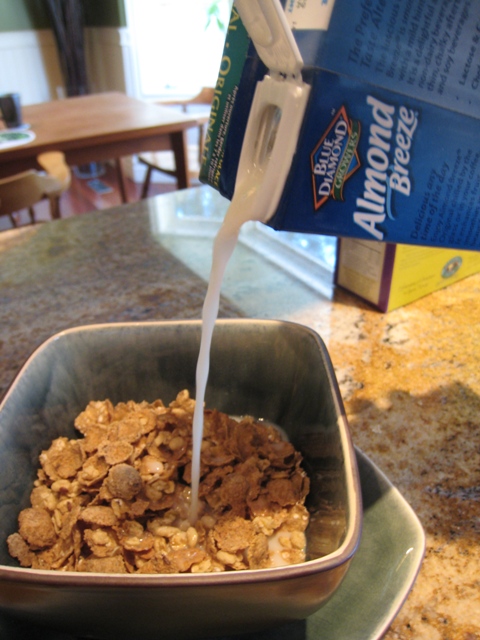 The heavenly mix: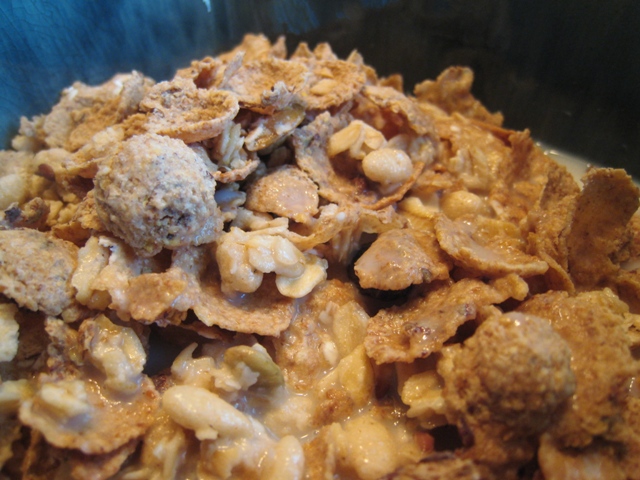 The fun table setting with the new Clementine Centrepiece that I put together this morning. I had a large clementine on the side.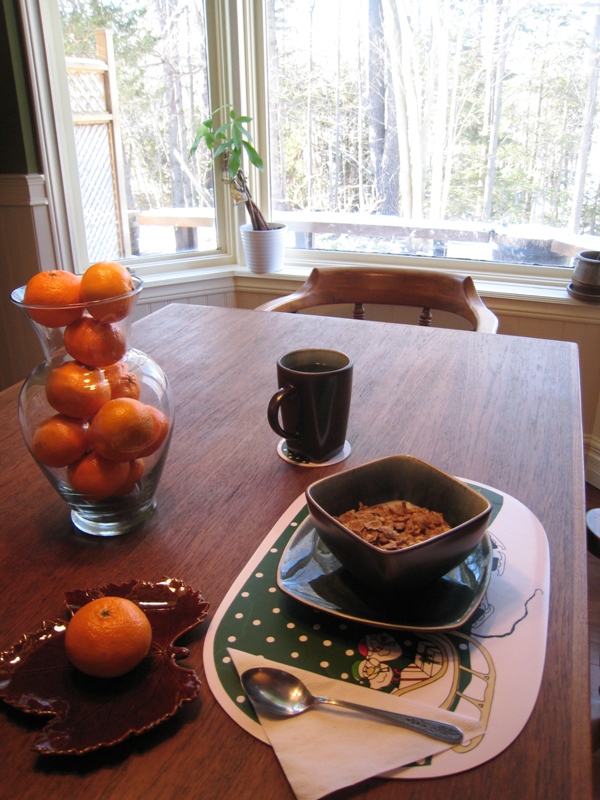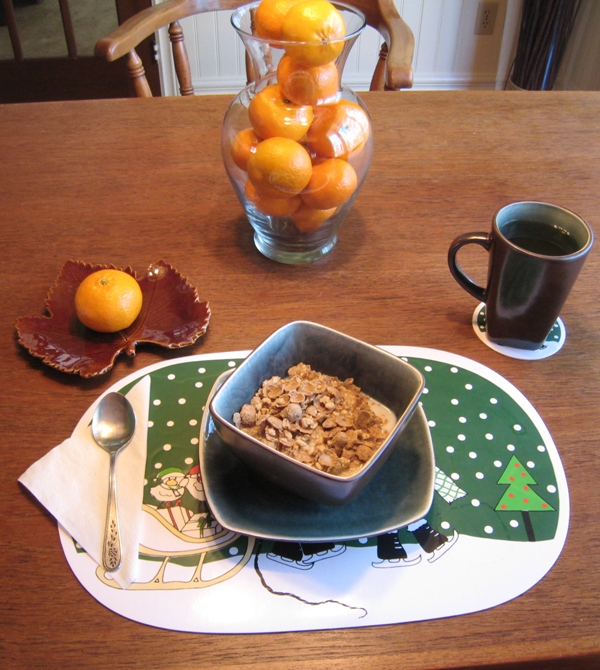 Not even an hour later, I was ready for lunch: A huge romaine & tomato salad, a toasted veggie sandwich, a large banana with MaraNatha Raw Almond Butter, and a Pistachio Larabar.
That should do it for a while!?
~~~~~~~~~~~~~~~~~~~~~~~~~~~~~~~~~~~~~~~~~~~~~~~~~~~~~~~~~~~~~~~~~~~~~~~~~~~~~~~~~~~~~~~~~~~~~~~~~~~~~~~~~~~~~~~~~~~~~~~~~~~~~~~~~~~~~~~~~~~~
Tomorrow night we are hosting our first dinner party in our new house!
We are having a fun couple over- Colin and Christine. Eric works with Colin and he is a really cool guy. They both attended our wedding and I have always wanted to have them over to get to know them better.
So of course after they confirmed their attendance, I was flying through all my cookbooks trying to come up with a great dinner!
I still am on the fence but the menu will look something like the following:
Hors d'oeuvre: Baked Artichoke Dip and crackers (from 101 Cookbooks.com), drinks
Appetizer: Ceasar salad or regular veggie salad
Main: Burgandy Pork Tendeloin, Ultimate twice baked potatoes OR Sour Cream & Chives Mashed Potatoes, Steamed Baby carrots, Shiraz red wine
Dessert: Smitten Kitchen's Carrot Cake with maple-cream cheese frosting
This menu is subject to change based on how I feel when I go through everything tonight! I plan on baking the dessert tonight ahead of time, to save me time tomorrow.
We are leaving now to go to Crate & Barrel!!! I am exchanging a few things. We also need to pick up groceries for dinner tomorrow night and to make sure I have all the ingredients necessary!
See you tonight for some fun Crate and Barrel products and some baking fun! :)