Greetings!
The long weekend fun continues…
We had a wild time at Conan's Prohibited tour last night at Massey Hall. It far, far exceeded our expectations!
The sold out crowd went wild.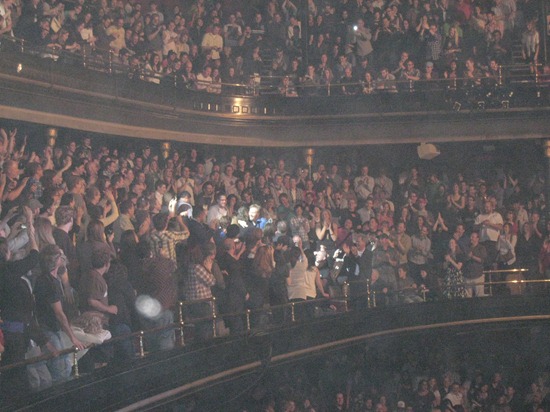 I love Massey Hall! So many good times here.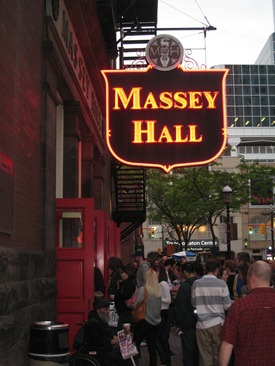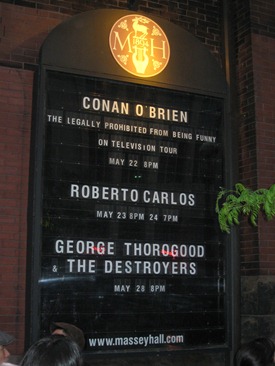 Eric and I have been huge fans of Conan since high school. I surprised Eric with the tickets recently.
We got dolled up!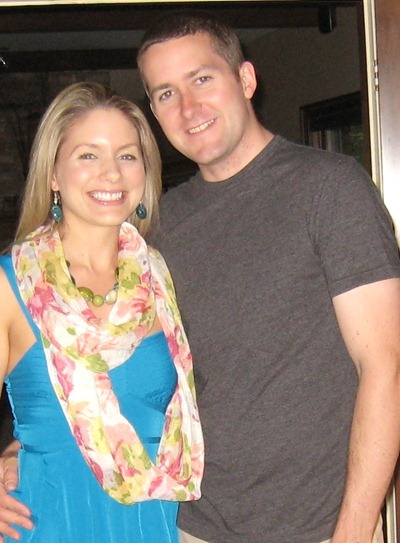 Fueled up.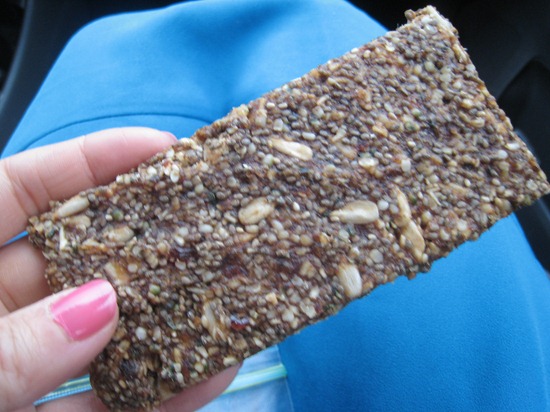 (Raw + GF Glo Bars coming June 1st in limited quantities!)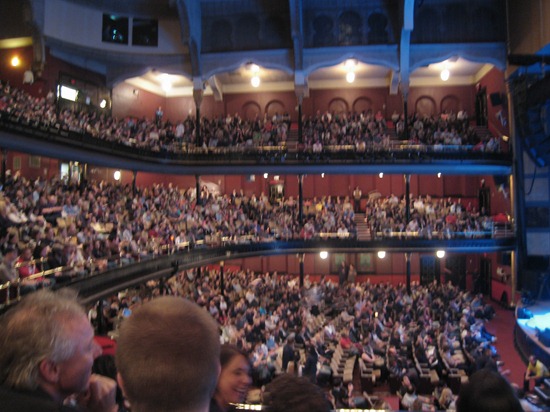 The crowd was crazy! We were on our feet probably over 10 times throughout the night.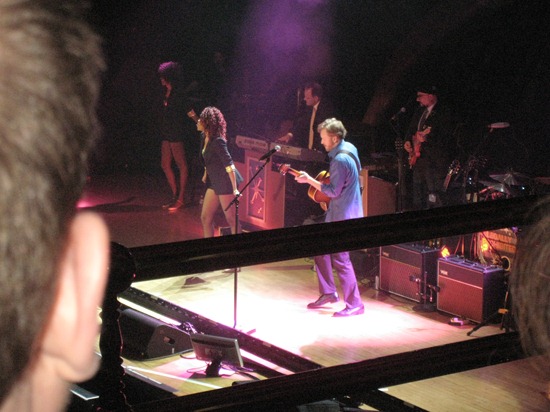 We had a total blast! I have not laughed that much in a looooong time. He made some hilarious Canadian jokes as well as some American Vs. Canadian jokes that were hysterical.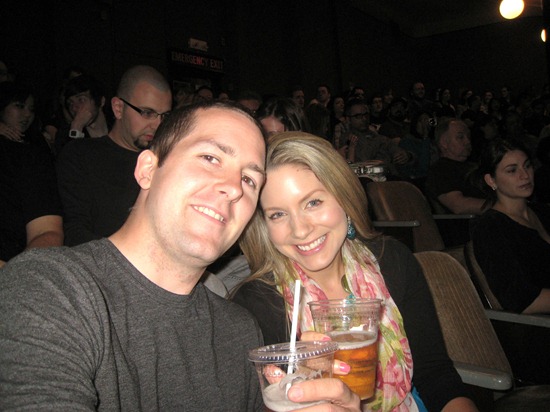 They even had my favourite beer, Mill Street Organic! It was a sign. I had two.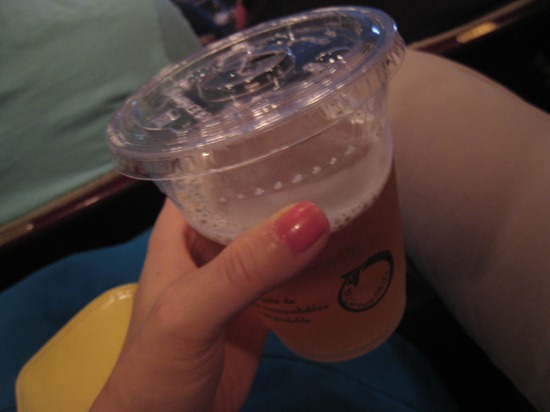 I deemed this the weekend of Mill Street Brew.
At the end of the show Conan started running around the audience and came up on the balcony near us!! My heart went a flutter. Unfortunately he went in the row next to us! I would have trampled my husband to touch him. :lol: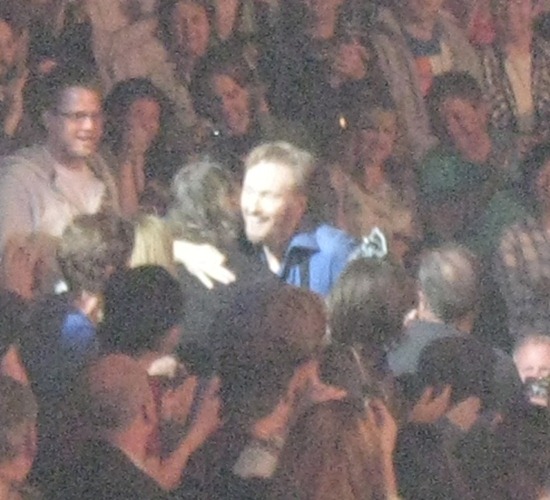 Eric and I got matching t-shirts. We couldn't resist!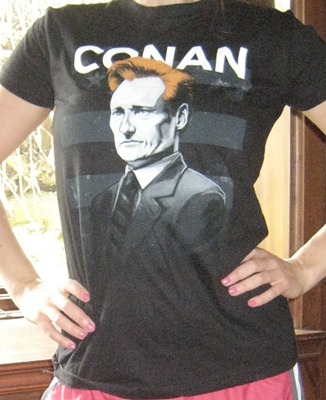 I shall never take this off. You know Conan hand makes the shirts himself, right?
At least, that is what I told myself….
We also shot a lot of videos during the show, but I concluded most of them are not appropriate for the blog. :angel: They may or may not be appropriate for You Tube however… *wink, wink*
This morning I was hurtin'. We were up til about 3am last night and I was one tired girl when I got up around 9.
Nothing a little baking and beet juice couldn't fix though!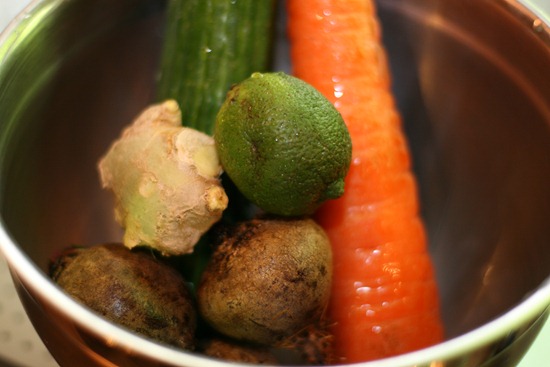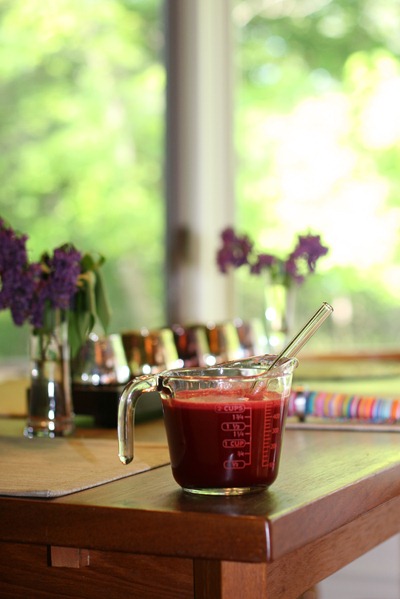 Energy straight to my veins.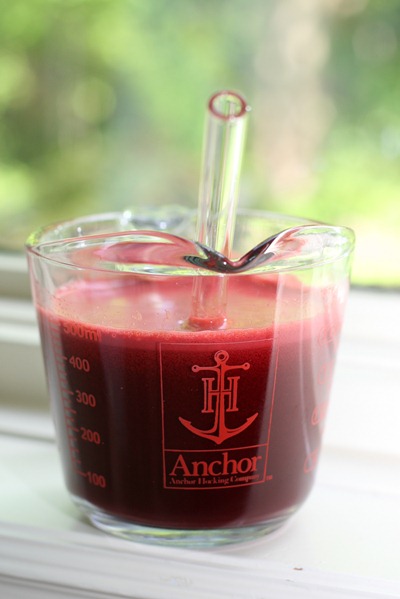 And then, to balance out this healthy drink I had a freshly baked cupcake.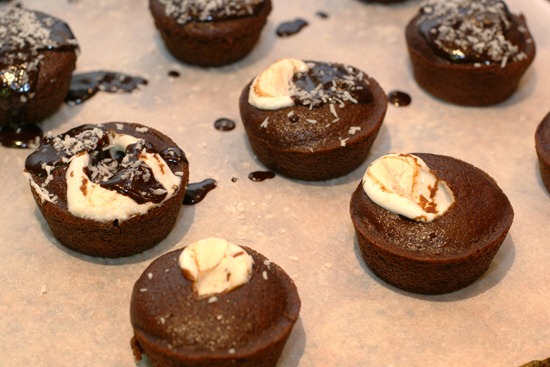 Sometimes a girl just needs beet juice and a s'more cupcake.
I will return with the recipe and tons of pictures. :kissing:
We are having a few friends over tonight so the object of today is to clean the house, make appetizers, and squeeze in a workout.