Happy October 1st and Happy World Vegetarian Day!
October is one of my favourite months! We have the start of hockey season, Thanksgiving, my mother in law's birthday, my mom's birthday, all topped off by Halloween and my 2nd blogiversary (Oct 31).
I thought what better way to kick-off such a fun month than to make a fun and vegan twist on the traditional pumpkin pie and brownie.
Meet…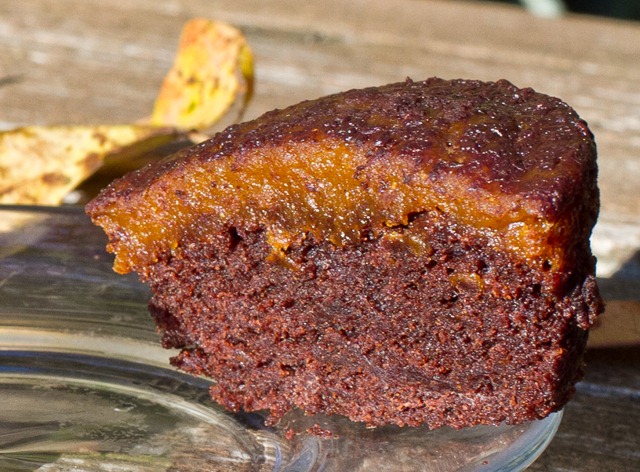 Pumpkin Pie Brownie 'Cupcakes'
Adapted from Vegan Cupcakes.
Ingredients:
Pumpkin Brownie Layer:
1 cup canned pumpkin
1/2 cup + 3 tbsp sugar
1/4 cup coconut oil, softened
3/4 cup white kamut flour (or white)
1.5 tsp pure vanilla extract
1 tbsp cornstarch (or arrowroot/tapioca)
1/4 cup dutch processed cocoa powder
1/2 tsp sea salt
1/2 tsp baking soda
Pumpkin Pie Layer:
1 cup canned pumpkin
2 tbsp cornstarch (or arrowroot/tapioca)
1 tsp pure vanilla extract
1/3 cup sugar
3 tbsp almond milk
2 tsp pumpkin pie spice (or 1 1/4 tsp cinnamon, 1/2 tsp ginger, 1/4 tsp nutmeg)
Shaved chocolate, for garnish
Directions:
1. Preheat oven to 350F and grease a muffin tin.
2. For brownie layer: In a stand mixer or by hand, mix together the coconut oil, pumpkin, vanilla, and sugar until blended well. Sift in the flour, cocoa powder, cornstarch, baking, soda, sea salt and mix until incorporated. Take about 2 tbsp of the mixture and place in muffin tin. Wet fingers and spread around evenly so it is smooth. I made 8 large cupcakes and 2 small ones.
3. For pumpkin layer: In a large bowl mix together the pumpkin, vanilla, and milk. In a small bowl, mix together the cornstarch, sugar, and pumpkin pie spice. Slowly add the dry ingredients to the wet and mix well until all clumps are gone. Now add approx 1.5-2 tbsp of the pumpkin pie mixture on top of each brownie in the pan. Garnish with grated chocolate (I used a lemon zester to grate the chocolate).
4. Bake for 30 minutes at 350F. Remove from oven and cool for 20-30 minutes and then move to the fridge to chill for 1.5 hours.
5. Serves approx 8-10. I made 8 large cupcakes and 2 small ones (for kids). Enjoy with vegan vanilla ice cream.
This brownie batter is UNBELIEVABLE.  Quite possibly the best brownie batter I've ever tasted.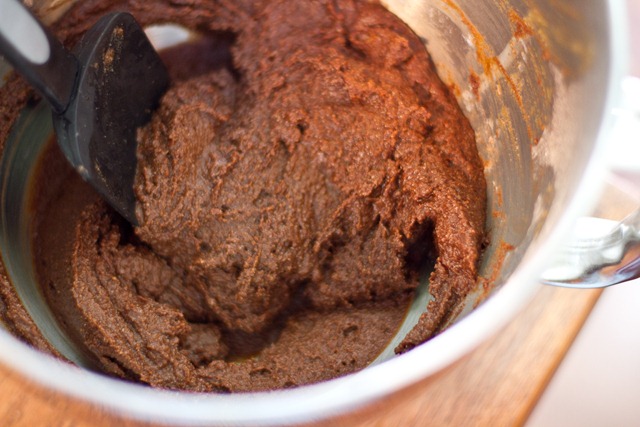 You could serve this batter to your guests in a small bowl and they would be happy as clams. Or maybe that's just me?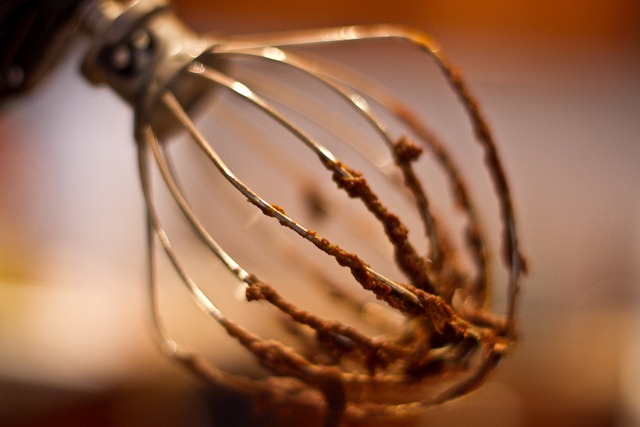 Add about 2 tbsp of the batter into each greased muffin tin.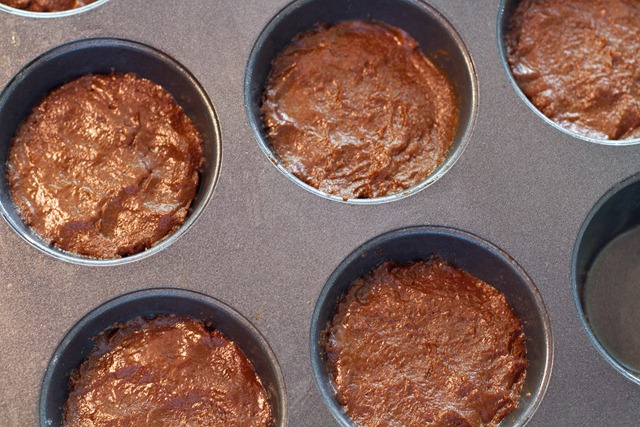 Now make the pumpkin pie filling, which is super easy and fast.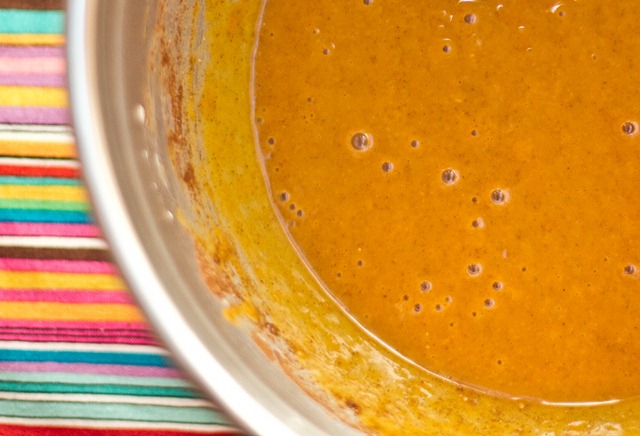 Add a layer of the pumpkin filling and then add grated chocolate to finish it off.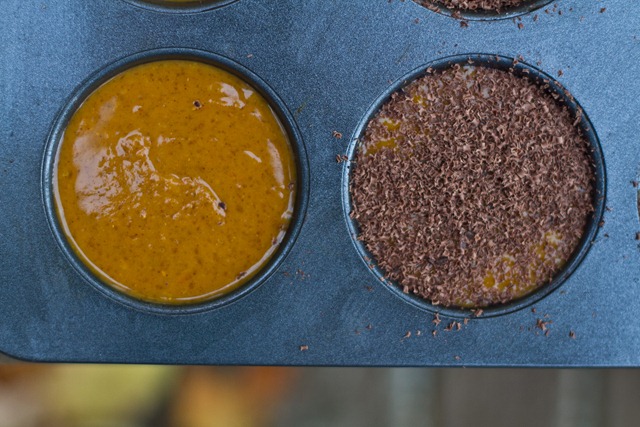 Finally the sun rose and I got my photography station back!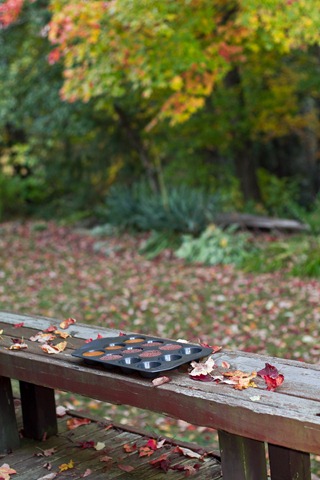 Yay for natural light!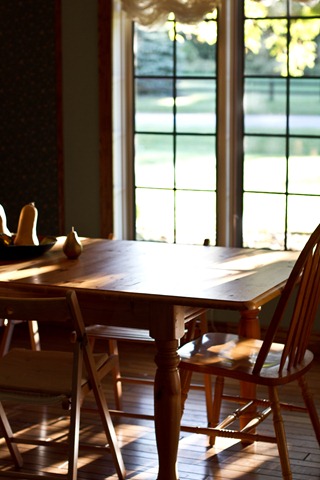 After baking for 30 minutes and letting it cool for another 30…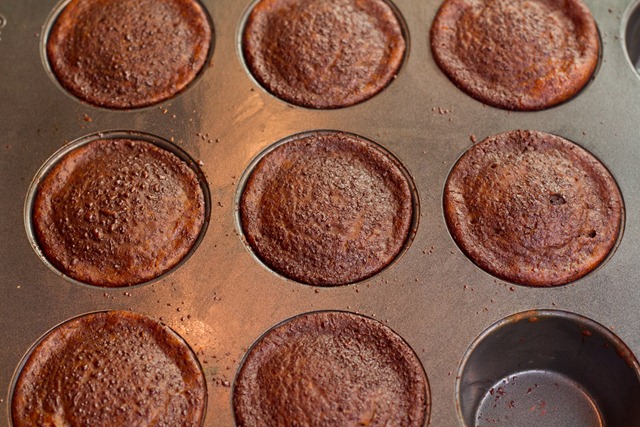 Do not touch them for at least 30 minutes…as they need to firm up.
Success.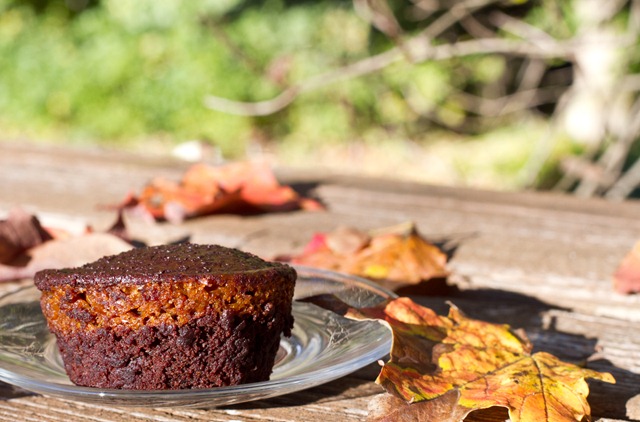 Serve with my favourite vegan ice cream…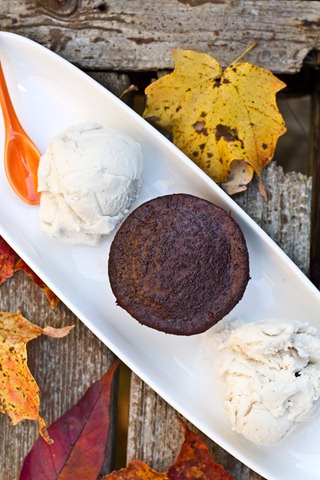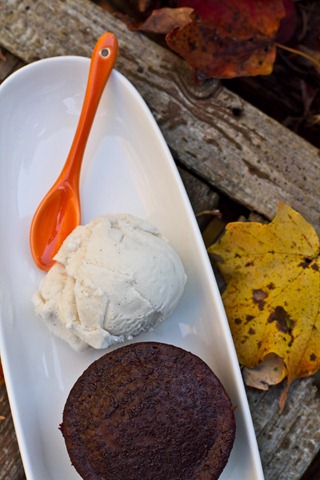 Dare I say this stuff tastes better than vanilla ice cream!? I do, I do. :)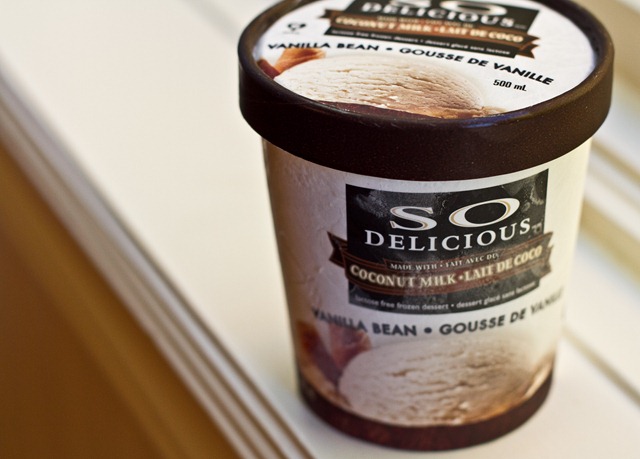 It is just super expensive which is why we only buy it a couple times a year.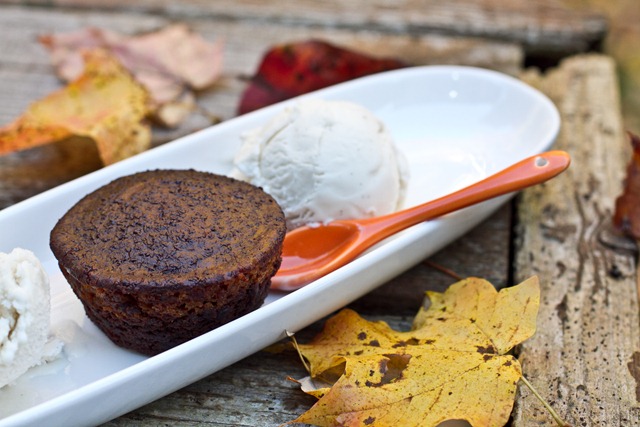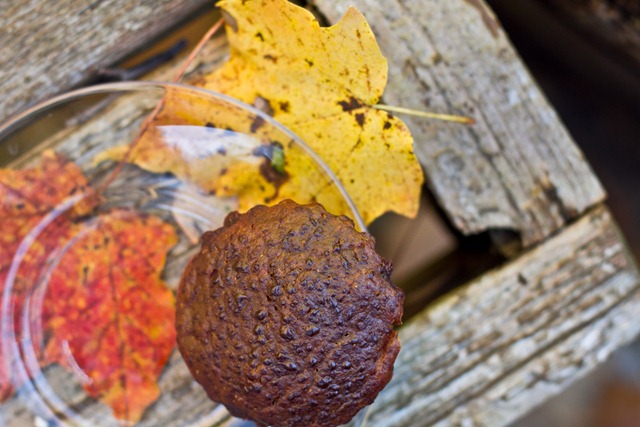 These bad boys taste just like you would hope..a delicious moist brownie with a layer of pumpkin pie!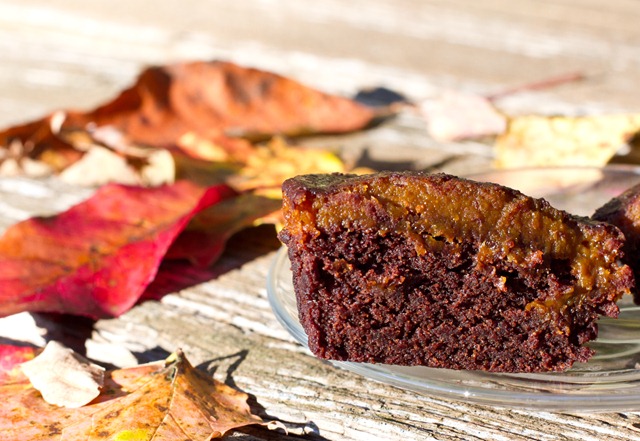 Small changes I would make next time:
Add more pumpkin pie filling on top (maybe another tbsp?) as I found myself wanting more of it.
Add chopped pecans for crunch!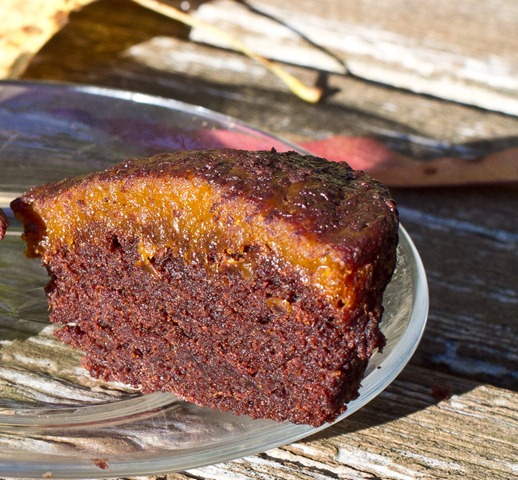 Serve with a Pumpkin Pie Monster of course.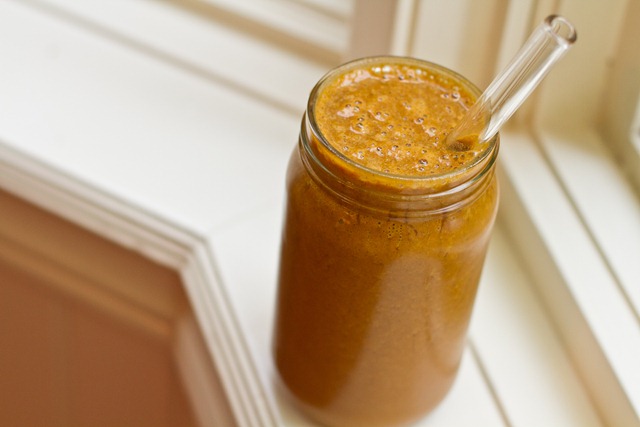 Now I'm off to do bakery work. Going to get out for a lunchtime run in this wonderful sunshine. I am almost caught up on 500 Glo Bars since I have been back. Feeling like things are back in control again. :)
Have a wonderful start to October!