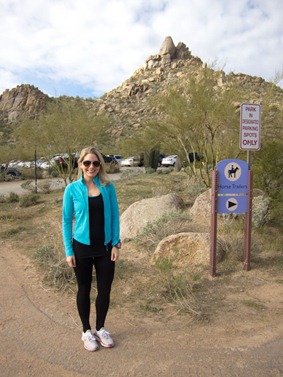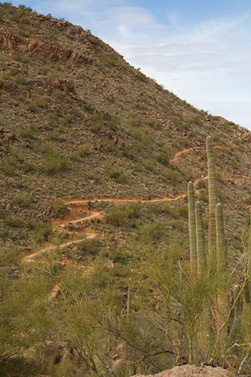 Thanks to your helpful suggestions, we had hiking on the brain this morning!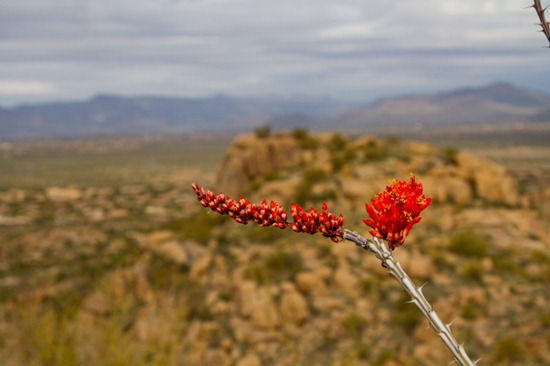 Eric and I headed over to Pinnacle Peak for a 3.75 mile there-and-back trek along the mountains. Tomorrow, we have Camelback Mountain on the agenda which many of you raved about. Opportunities for hiking are everywhere around here! We've never hiked along this kind of desert terrain before and it's incredible to see.
First we filled up our tanks. My mom made us these juicy fruit parfaits to go along with our breakfast fare.
I had another Green Monster made up of kale, frozen banana, blueberries, protein powder, almond milk, and ice. Unfortunately I found out that the Maranatha dark chocolate almond butter isn't vegan like I thought, so that was left out this time. I think I got it mixed up with Justin's chocolate almond butter in all my sleep deprivation excitement.
If you are looking for a vegan dark chocolate almond butter recipe, you are in luck because I made one last year that tastes incredible!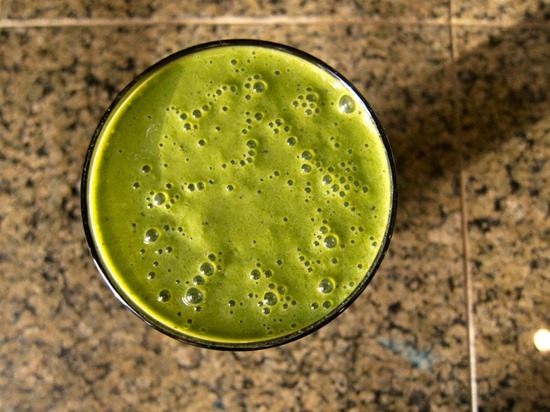 Green moustache ensued.
The trail was challenging, but not overly so (rated "moderate"), wrapping all along the sides of a couple summits with some butt-busting inclines. My glutes were actually sore by the end of the 3.75 mile hike! Buns of steel here I come.
Not.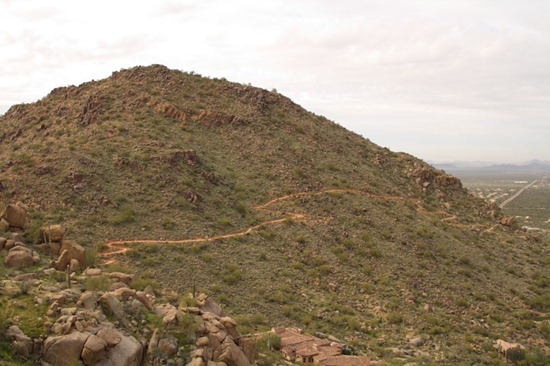 After wrapping the side of the first summit, we looked over to the second and said, "We're going all the way over there too?"
Yes, yes we were.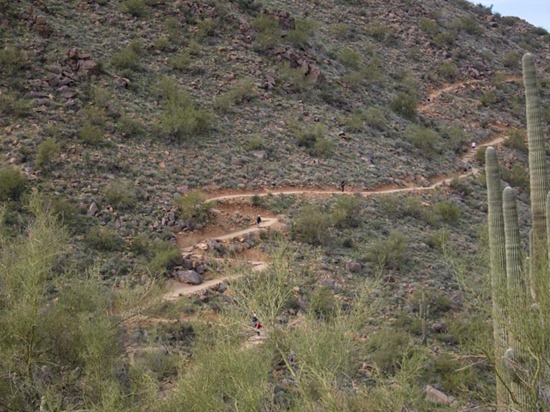 It's always fun to reach the peak of the trail.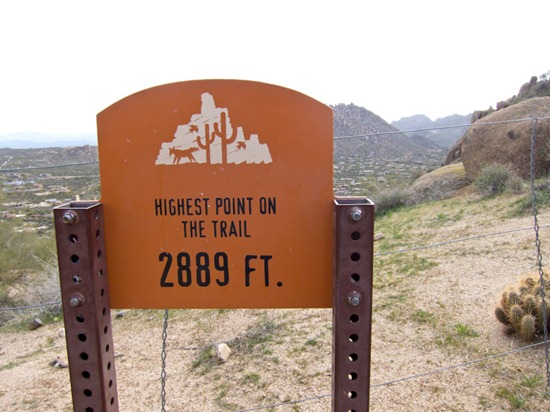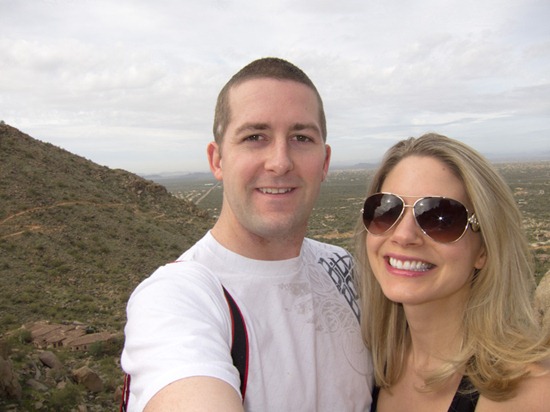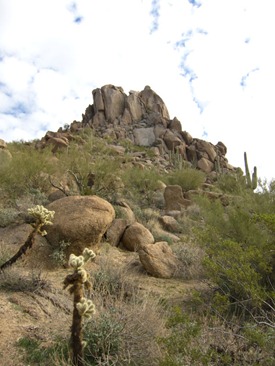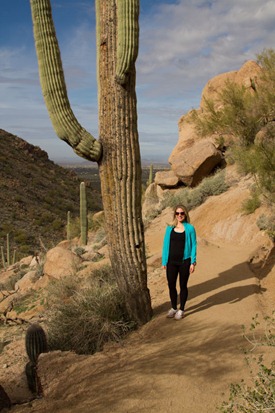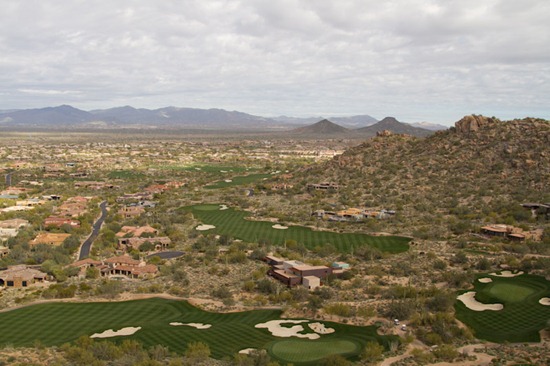 Mad respect for the Saguaro.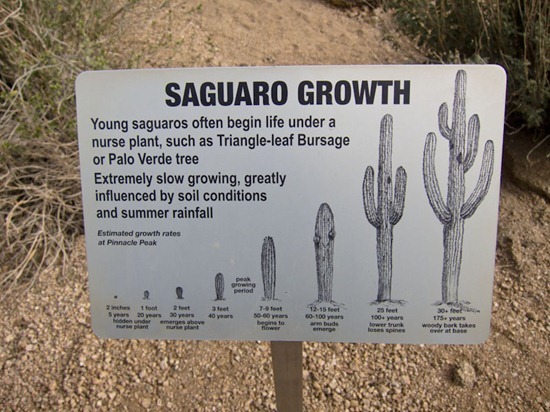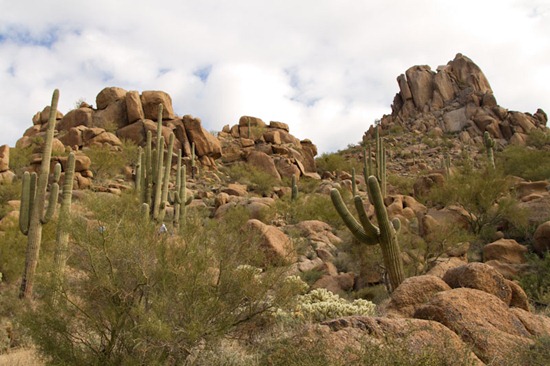 The hike took about 1 hour and 20 minutes (including photography) and boy did we work up an appetite in the process.
We enjoyed Holiday Soup for the Soul for a comforting post hike lunch!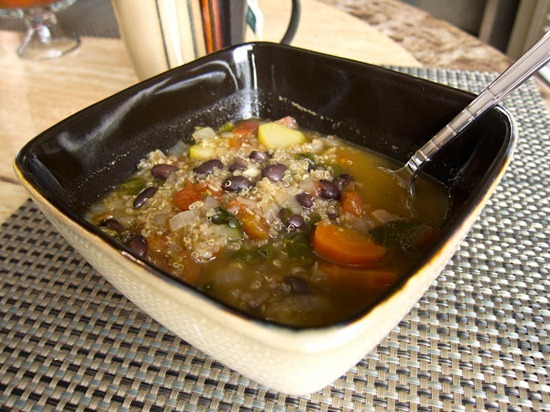 Along with buns, apples, leftover tomato salad, hummus, and celery/carrots.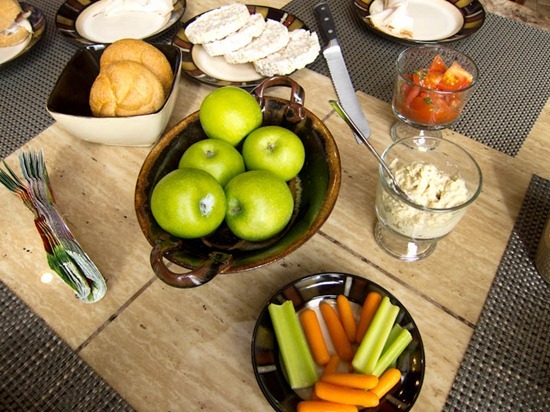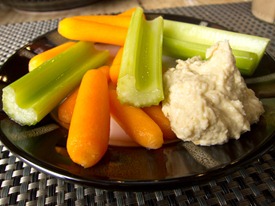 And an apple + dark chocolate squares for dessert.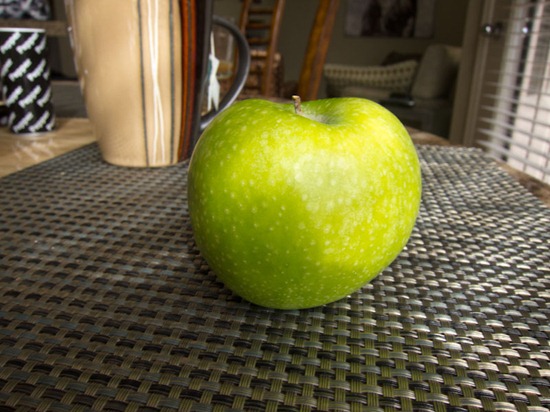 We spent the afternoon relaxing and catching up! It's been a while since we've been able to spend this much time together, so it's been nice to visit with my parents.
Dinner was filled with an array of roasted vegetables, along with something that I often overlook- couscous! I always forget how much I enjoy couscous, especially when paired with sautéed greens and mushrooms.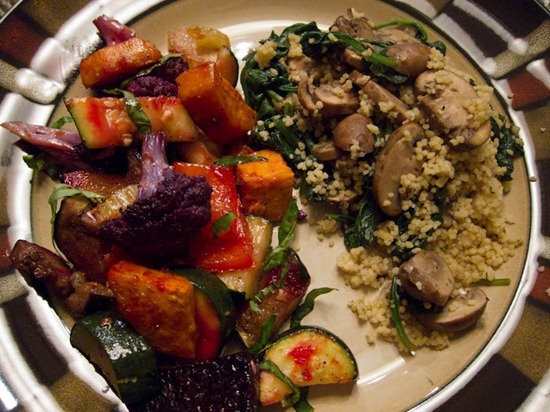 We adapted the roasted vegetable dish from the Whitewater Cooks Cookbook. It's filled with roasted zucchini, red peppers, eggplant, yams, purple cauliflowers, beets, fennel, basil, and parsnip, all coated in a balsamic maple dressing. We weren't thrilled about the cup of oil that the original recipe called for so I just mixed the dressing ingredients to taste. I ended up using 1/3-1/2 cup balsamic vinaigrette, 3-4 tbsp maple syrup, 4 tsp Dijon mustard, 2 minced garlic cloves, 2 tbsp olive oil, and1/2 tsp kosher salt, pepper. The outcome was a sweet maple balsamic dressing that paired well with the roasted veggies…no cup of oil required.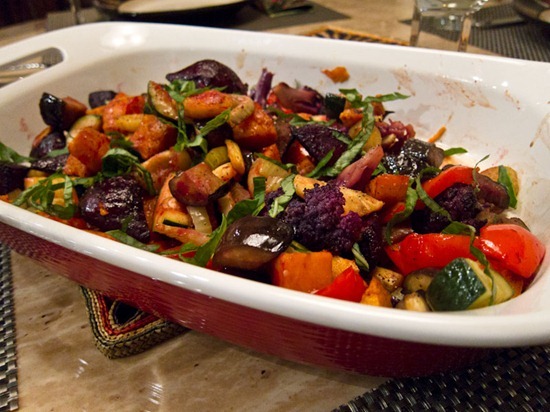 and the couscous with sautéed spinach and button mushrooms in a bit of olive oil, salt, and pepper. I could eat bowls and bowls of this simple dish. Mom, John, and Eric also has some BBQ'd chicken to go along with dinner.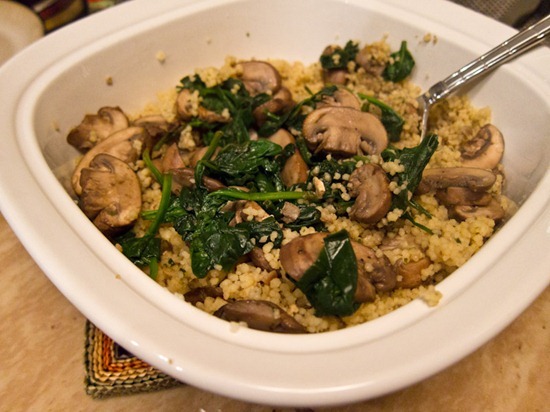 Now we're sitting here debating whether to catch a movie at the theatre tonight. Anyone see any good movies lately?