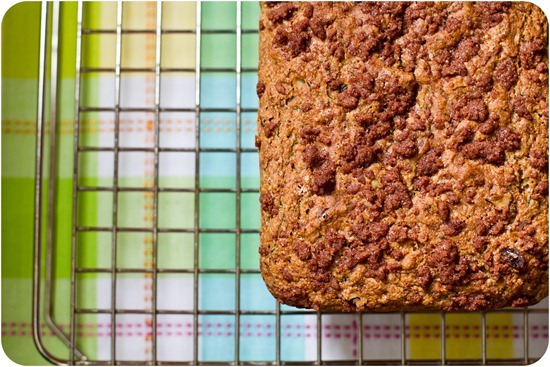 Man, I'm feeling bummed right now. I would guess that my mom is too based on her tears when I dropped her off at the airport this morning. She starts to cry, then I start to cry…it ain't pretty! I think I even saw a nearby taxi driver shed a tear.
We always have such a great time together and then when it's all over I feel a pit in my stomach when she has to leave. I've already called her once since I got home from the airport. I may look like a grown woman, but I'm still a mama's girl at heart. ;)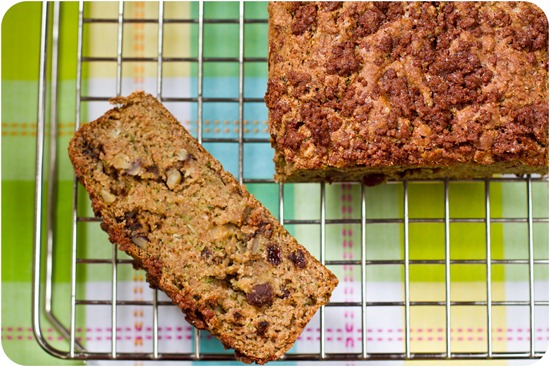 The good news is, we'll always have this incredible oil-free Zucchini loaf to remember the good times and great food on this trip!
I even sent her off with a big slice to take on the plane with her. It comforts me knowing that she has my yummy homemade food to eat instead of cardboard plane food. I'm a strong believer in wholegrain carbs when you're feeling blue!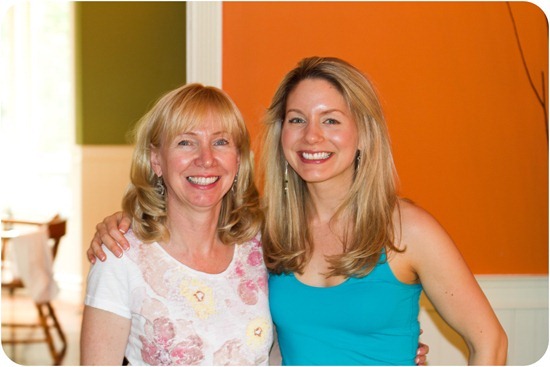 Plus, carbs are addicting which means that she'll have to come back to visit real soon…right?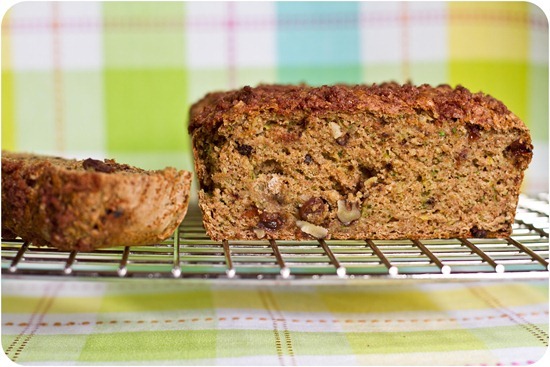 [print_this]
Oil-Free Zucchini Walnut Raisin Loaf with Cinnamon Streusel
Adapted from Fat Free Vegan Kitchen.
Ingredients:
2 cups whole grain spelt flour (or white whole wheat flour)
2 tsp baking powder
1 tsp baking soda
1/4 tsp kosher salt
1/2 tsp cinnamon
1/4 tsp nutmeg
1/2 cup sugar (I use organic cane sugar)
1/3 cup raisins
1/3 cup chopped walnuts
1 flax egg (1 tbsp ground flax + 3 tbsp water, mixed and set aside for 5 minutes)
1 & 1/4 cup shredded zucchini (leave skin on), packed
1 tbsp lemon zest
2 tsp fresh lemon juice
1 tbsp pure maple syrup (or other liquid sweetener)
1 & 1/4 cups non-dairy milk (I used vanilla almond milk)
Cinnamon Streusel topping: 2 tsp non-dairy margarine/butter, 1 tbsp coarse sugar (like turbinado), 1 tbsp flour, 1/2 tsp cinnamon
Directions:
1. Preheat oven to 350F (see note below). Mix the flax egg and set aside. Oil a regular-sized loaf pan and then line it with parchment paper so you can easily pull out the loaf when cooled.
2. In a large bowl, whisk the dry ingredients (flour, powders, salt, cinnamon, nutmeg, sugar, raisins, and walnuts).
3. In another large bowl, combine the wet ingredients (flax egg, shredded zucchini, lemon zest & juice, maple syrup, milk).
4. Add wet ingredients to dry and stir until just mixed. Be careful not to overmix the batter as spelt flour is delicate.
5. Spoon the batter into prepared loaf pan and spread out evenly. Prepare the cinnamon streusel and then sprinkle on top. Bake for about 45-60 minutes at 350F or until toothpick comes out clean and the loaf gently springs back when pressed.
[/print_this]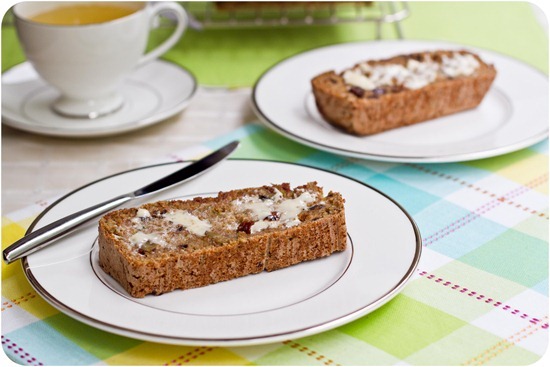 None of us could believe that this loaf does not contain oil! Magic trick #2 this weekend. (See Magic Trick #1: The eggless fluffy chocolate cupcake!)
The shredded zucchini does a wonderful job giving this loaf moisture..and you don't taste the zucchini at all. You can see beautiful flecks of green though!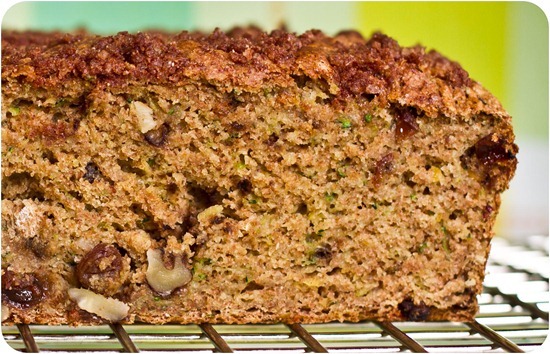 It's a very dense loaf, but not in a bad way! Whole grain spelt flour tends to make dense breads, but I just love the nutty flavour of spelt so I don't mind. The walnuts, streusel, and raisins add just the right amount of sweetness and crunch.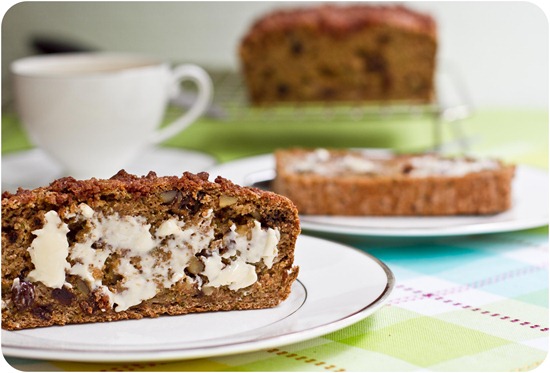 We've been enjoying this not-too-sweet loaf for breakfast or as an afternoon snack. If you like your baked goods sweet you might want to add another 1/4 cup of sugar, but we thought it was just perfect for a healthy snack.
It's wonderful spread with Earth Balance, nut butter and jam…or just enjoyed plain!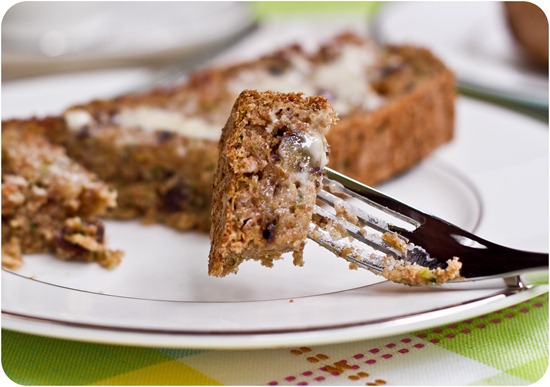 On that note, I think I may need some endorphin-inducing carbs to cheer me up…