Morning beauties!
Well, I tried my first yoga session last night (aka Eric didn't go to Bride Wars :( but he said he will today or tomorrow). Ok, not technically my first. I tried a yoga class at the gym once or twice many years back.
My friend Leah told me about this great FREE Yoga website called Yoga Today. I didn't want to pay for yoga videos online, so this website was just what I was searching for! They have a new 60-minute long video posted on their website each day! How great is that?
And surprisingly, the instructors are not creepy! Bonus. :)
I also found this awesome website that shows pictures and instructions of all the different kinds of yoga poses! :D
Eric made me giggle a few times as I was doing the video.
One of his comments included, 'Upward facing GOD??' to which I said DOG (!!!). Obviously he doesn't know an expert yogi when he sees one! hahaha. :D
Eric chronicled my first attempt…(don't laugh!!!!):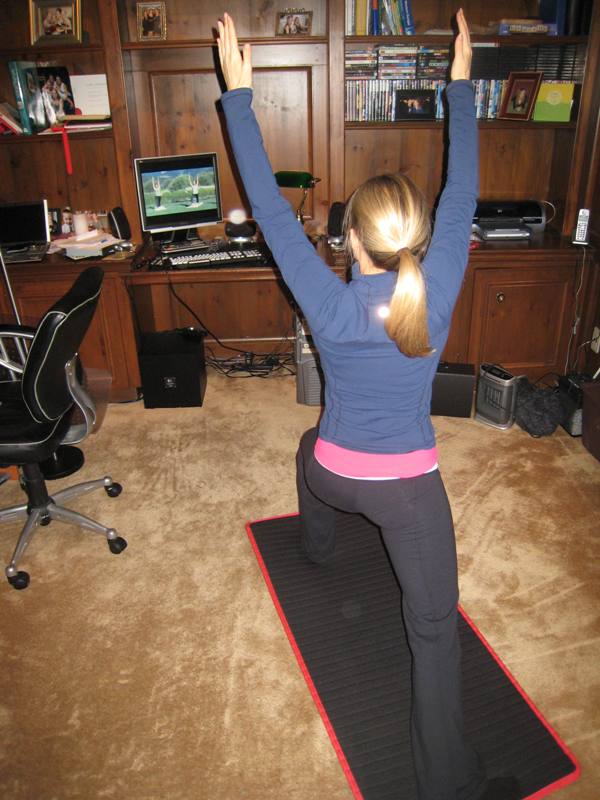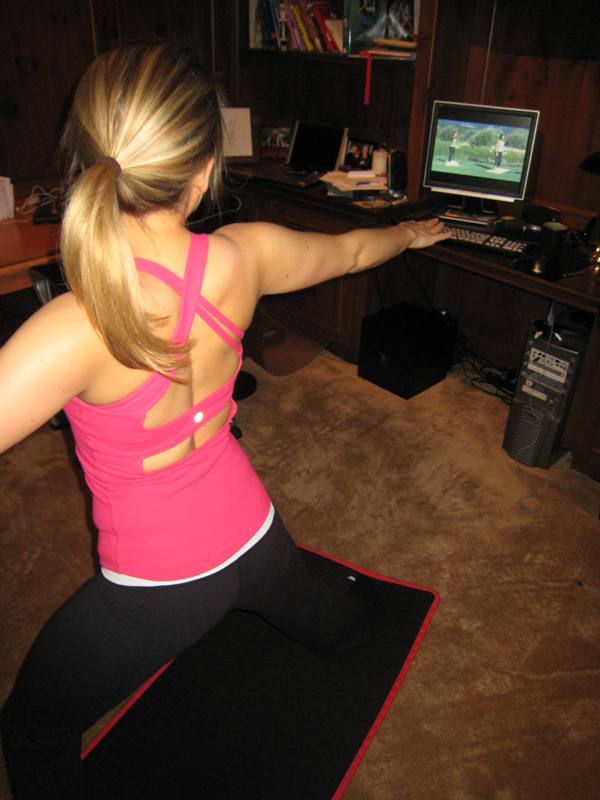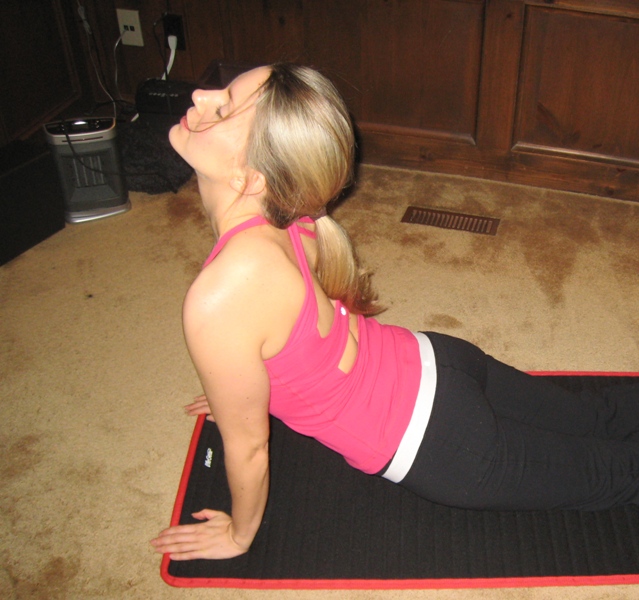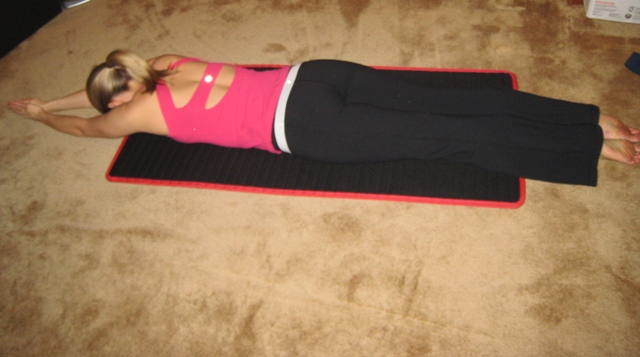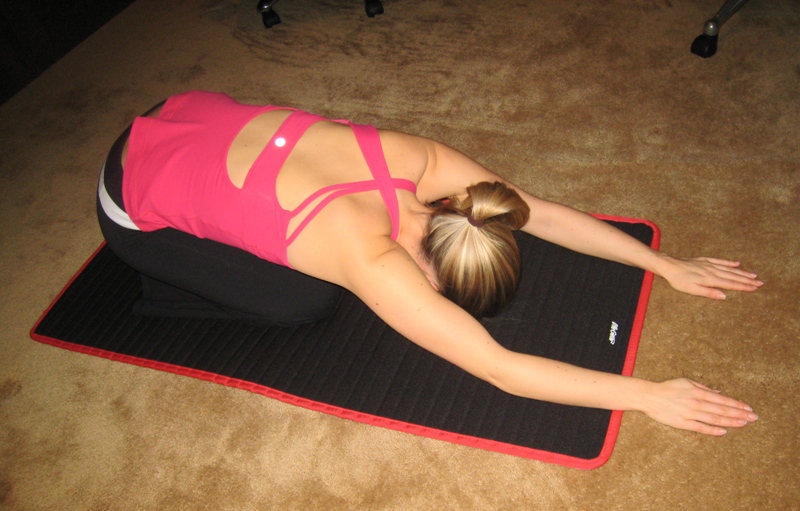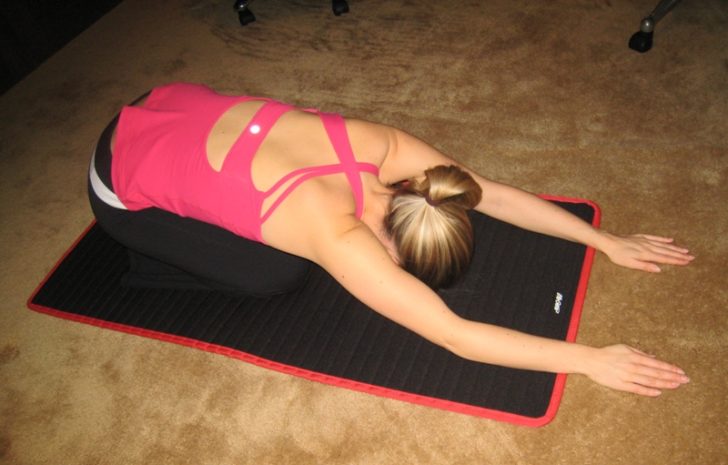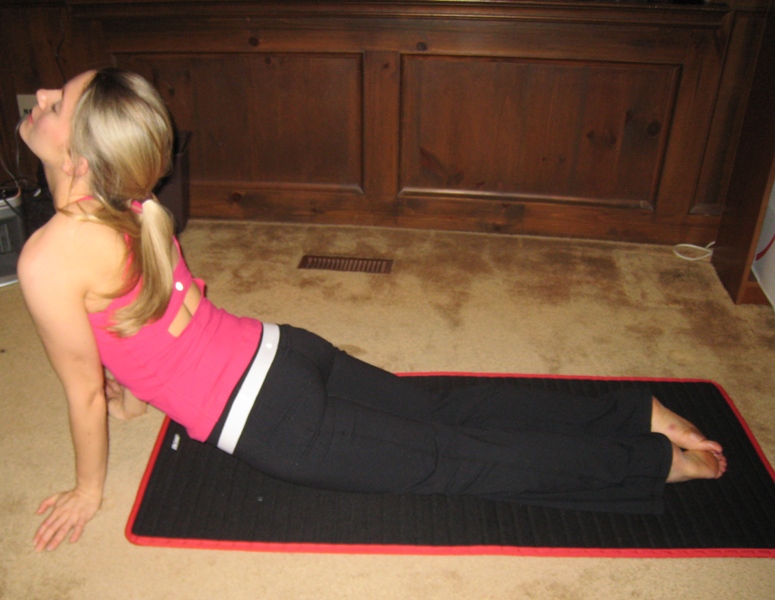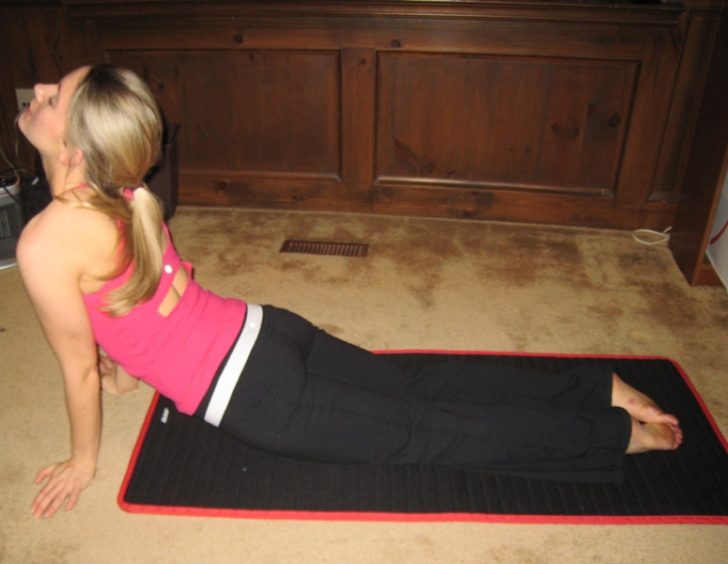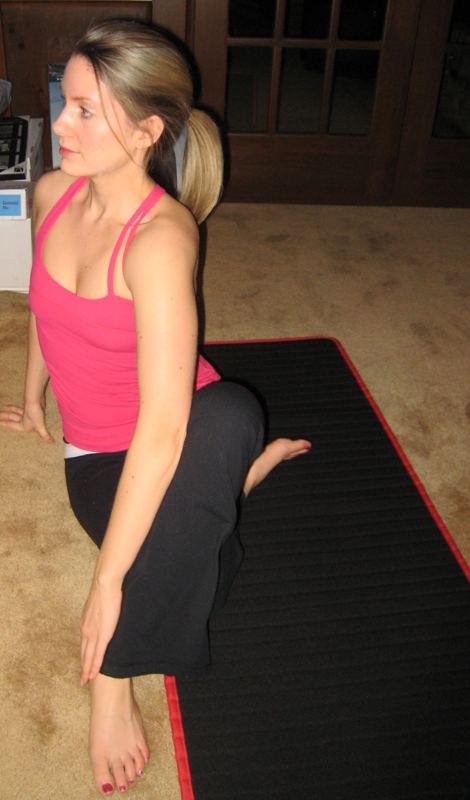 I did yesterday's episode (Jan 9th) called The Union between the Mind, Body, and Breath. It is an Intermediate-Advanced level.
This workout was t-o-u-g-h. My arms were shaking when doing some of the more advanced moves. I fell to the ground a few times. I was still fairly impressed with how well I held up considering I hadn't done it before.
I must admit- the beginning 10 or so minutes of meditation, I skipped through most of it. It will take me a while to be able to meditate without getting bored. I guess that improves with practice?
So for anyone looking for some awesome free yoga videos (each are 1 hour long!) try out Yogatoday.com!
~~~~~~~~~~~~~~~~~~~~~~~~~~~~~~~~~~~~~~~~~~~~~~~~~~~~~~~~~~~~~~~~~~~~~~~~~~~~~~~~~~~~~~~~~~
It is now Saturday morning and I am about to try my next Yogatoday video! Wish me luck!
See you later for pictures of my workout and how many calories I burned in a 1 hour session of yoga.
"It's tough to do, but you've got to work at living, you know? Most people work at dying, but anybody can die; the easiest thing on this earth is to die. But to live takes guts; it takes energy, vitality, it takes thought. . . . We have so many negative influences out there that are pulling us down. . . . You've got to be strong to overcome these adversities . . . that's why I never stop."
~Jack Lalanne